The first patch for The Four Horsemen is now available from the downloads page - here! Thank you everyone who played, tested and was apart of The Four Horsemen! The response has been amazing, and we can't thank you enough for playing!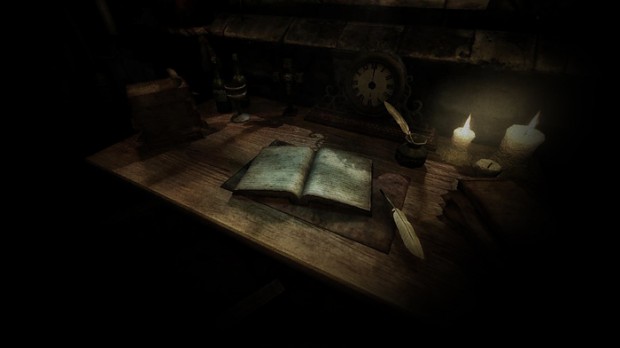 The Four Horsemen tells the story of Alistair - a 19th century researcher who has devoted his life to the study of the Four Horsemen. When the horsemen are called to Earth, Alistair makes haste and prepares himself to destroy them at the very place they were summoned.

Release features:
- Around 2-3 hours of gameplay
- Explore 15 atmospheric maps
- Custom assets
- Custom music
- Voice acting throughout the mod
- Numerous unique puzzles to fit the theme
- Over 5,500 lines of code
- Over 20 notes to read
- Follow the story of the Four Horsemen
Patch Notes:
Warning! May contain minor spoilers!
General - Added a few more enemies.
General - Adjusted lighting in a few areas.
Portal - Made the cut-scene trigger bigger.
Hub - Removed the lever for Death.
Hub - Easier to find the place to rest.
War - Fixed the repeated voice bug.
War - Changed note to be easier to follow.
Death - Respawn barrels in Death if you throw them off the edge.
Death - Adjusted so props in the alcove area.
Famine - Text changed on signs.
Famine - Moved pig to be easier to see.
Pestilence - New note let's players know what to do.
Pestilence - Minor layout changes. No more floating machinery!
Please check the content section of the download for details of how to install the mod and please ensure you're using Amnesia version 1.2 (Justine Patch). If you find any bugs, please report them on the mod pages comment section or PM and we will fix them as soon as possible.