Skyrim expansion The Forgotten City has now launched!
It offers a unique gameplay experience: a murder mystery investigation set in an ancient underground city. It has a dark, non-linear story in which you'll explore the city in multiple timelines, interrogate suspects, navigate challenging moral dilemmas, and fight new enemies.
Check out the launch trailer!
Buzz for the Forgotten City
"An undeniably impressive undertaking." PC Gamer

"Looks like Bethesda made it." Kotaku

"Looks pretty sweet!" BioWare Creative Director, Mike Laidlaw

"This mod is the best quest and new land mod I've downloaded since I started covering Skyrim mods. I mean it. This mod has everything you could possibly want. It has a lengthy and well devised quest. It has absolutely spot on voice acting. And it adds a completely enveloping and atmospheric new land to Skyrim." theDeModcracy, Skyrim weekly mods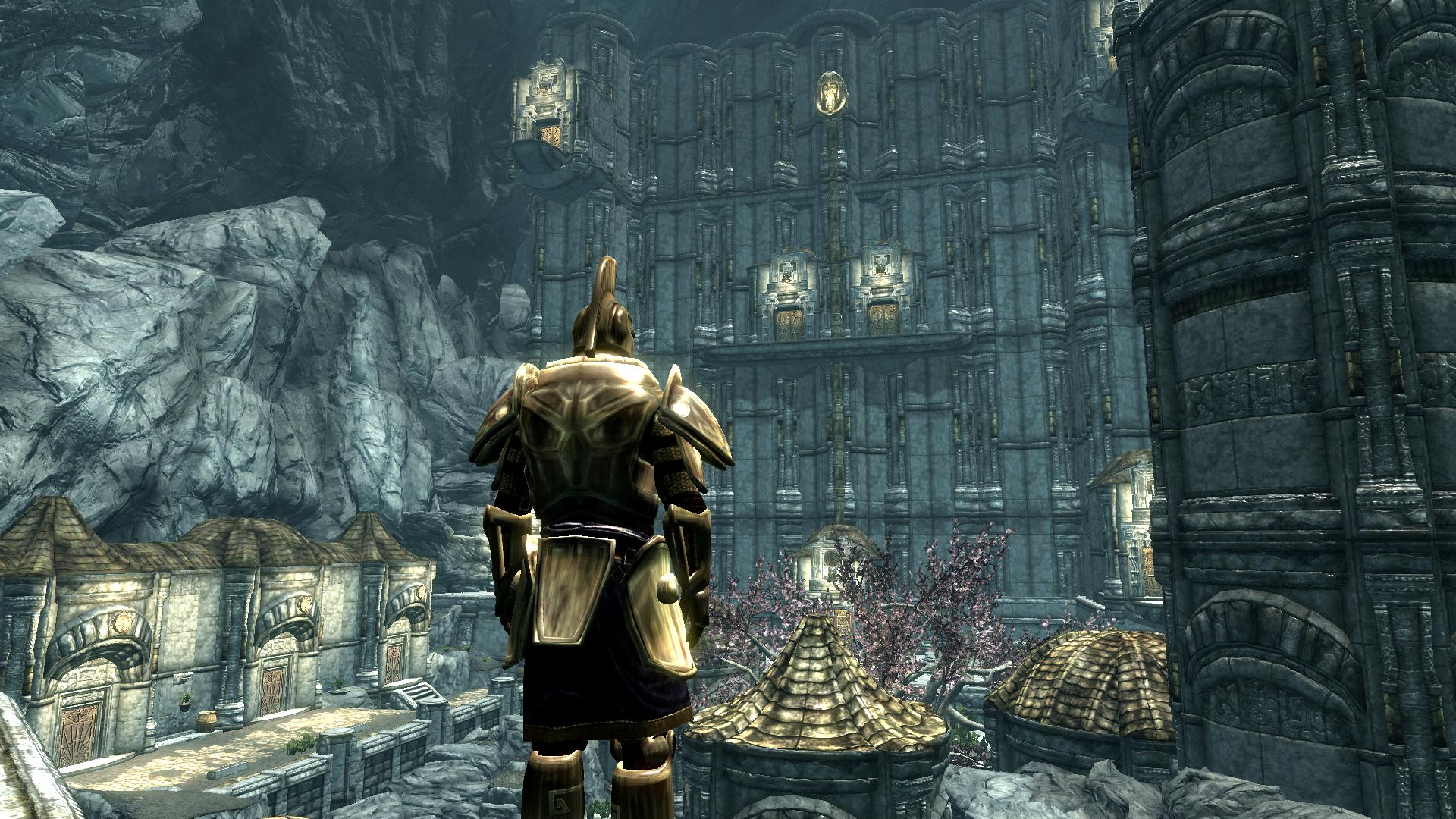 FEATURES

An original orchestral soundtrack by composer Trent Moriarty
Epic, sweeping, cinematic music.

A beautiful, intricately detailed new city to explore
Discover secrets, mysteries, and relics that are thousands of years old.

A living community of people
Investigate and interrogate a community of people, each with their own unique stories and roles to play.

A haunting, non-linear story with several different endings
Your experience will depend on the decisions you make, as well as your character's individual history.

Challenging moral dilemmas with consequences
Whether you're a saint or a psychopath, or something in between, there will be repercussions.

Puzzles that reward lateral thinking
It will take more than brute force, or blind obedience to quest prompts, to achieve the best outcomes.

Over 1200 lines of dialogue from 18 voice actors
Talented voice actors from the US, Britain, France, Canada, Australia and New Zealand deliver striking performances.