Hi friends: Looking for help desperately! It´s about the enemies I leave a animtree pictures an video about player and enemy pawns, video with the problem and failures and scripts pawn and pawnAI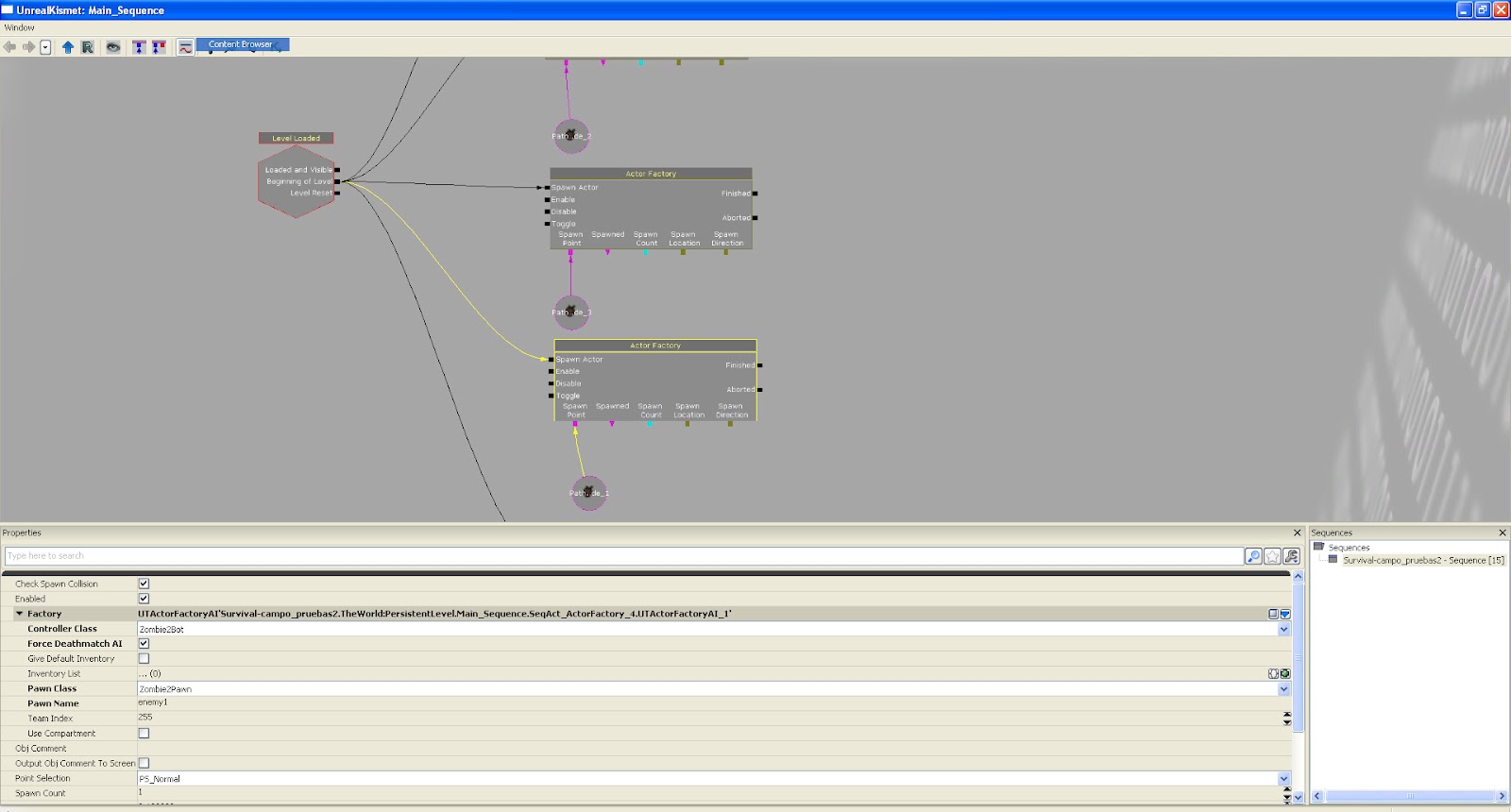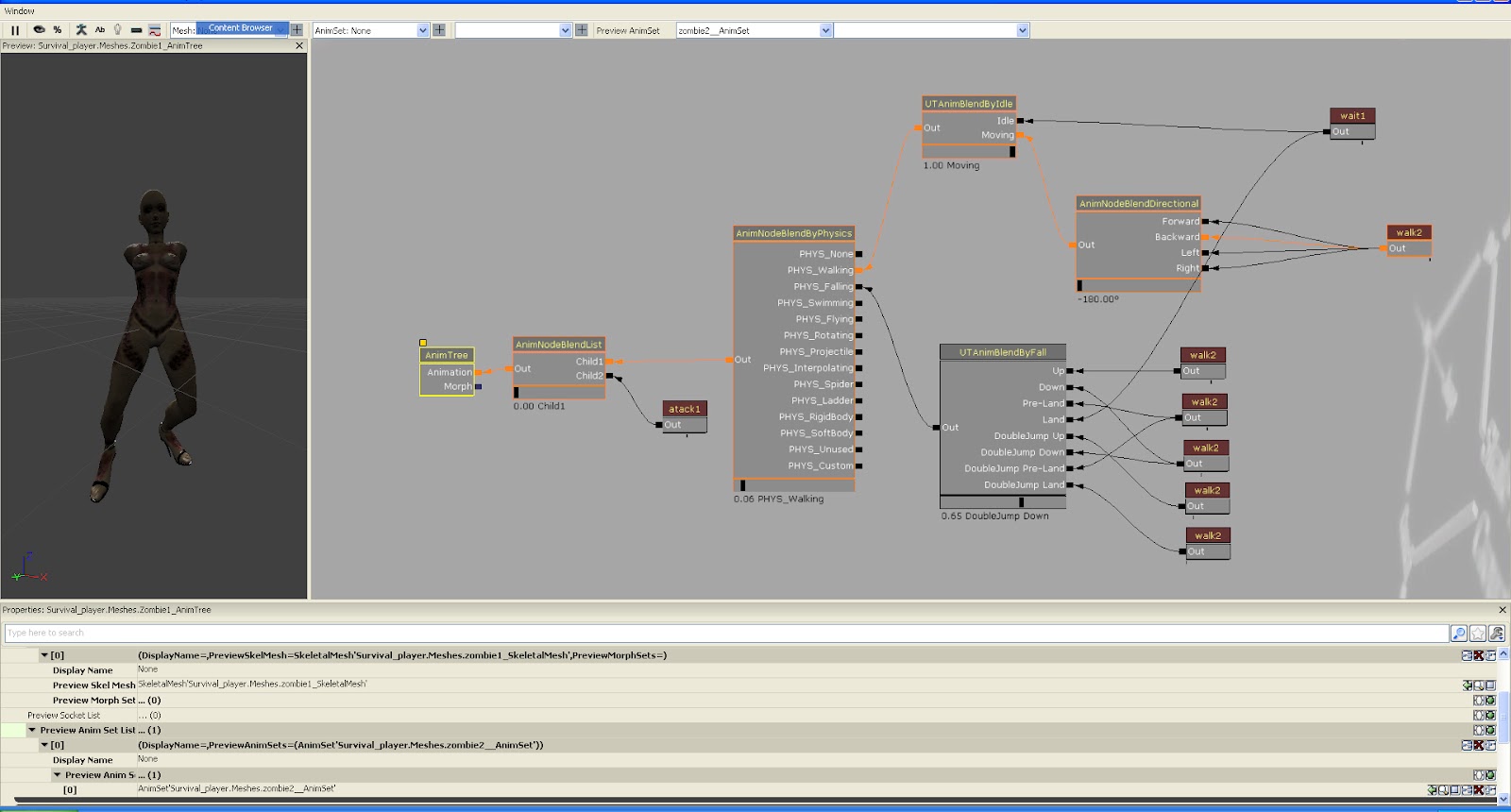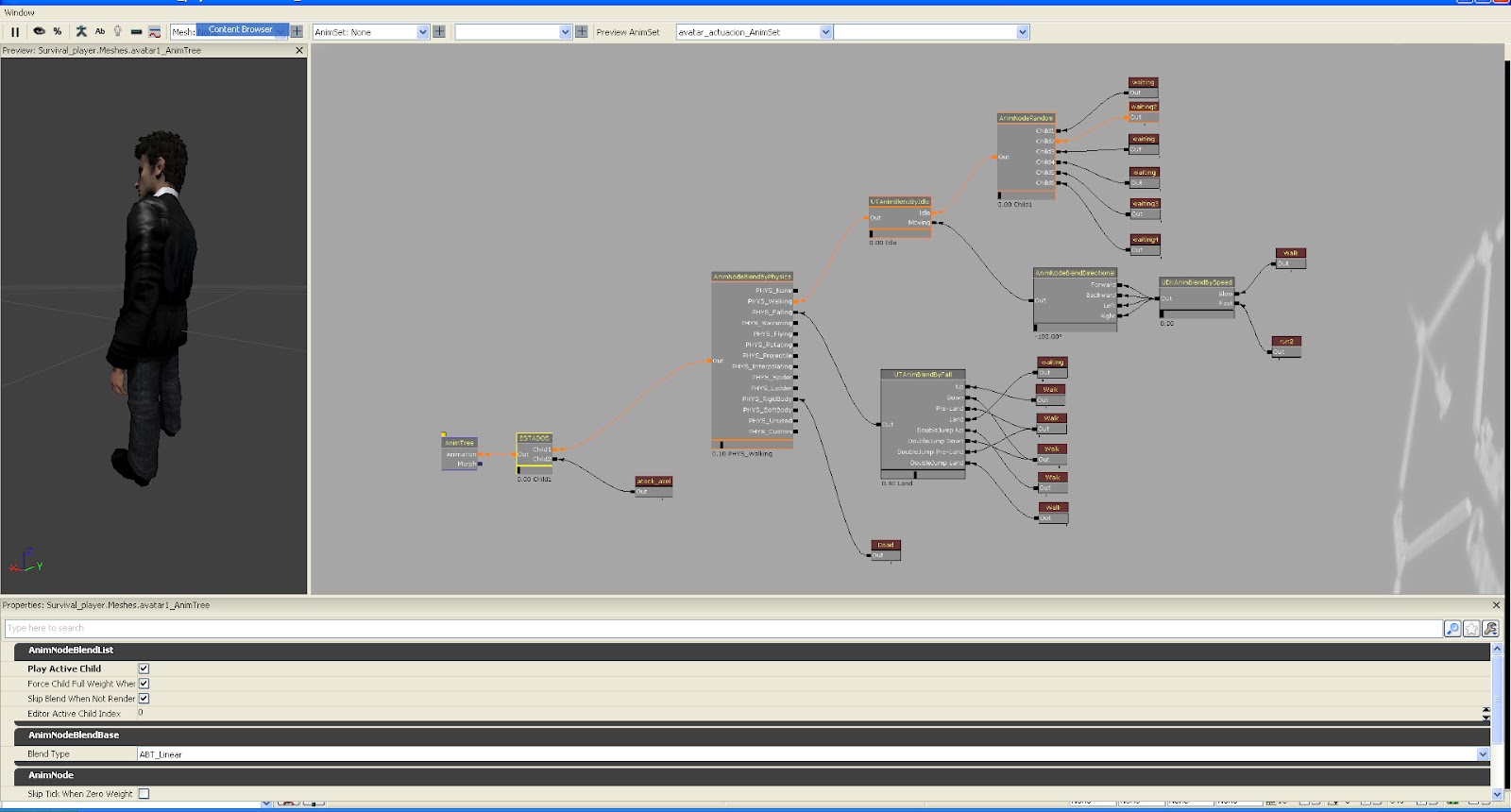 Script code here:
Forums.epicgames.com

Each type of enemy has a script associated by Pawn, and that are posted, meshes, aniset, AnimTree, features, etc. ..) The pawn_enemies are walking around, each with its characteristics of speed and attack damage ... I am working in UDK March 2012 build. But, I have two open problems, and can not find any solution.
1-The enemies to get to the position player, stop its movement (there is fine, put in a position to break ...) but why the enemy lowers the z axis and passes through the floor? If this all seems ok, right?
2-The enemies by touching the player, take away life, it sounds like the sound of attack, but not how to make me leave the animation! I've proven it all! In the end I left the attack animations anim node linked by tree (also for the player, that does not work), but do not know what else to release the attack animation happy!
Looking for urgent help, I'm desperate!