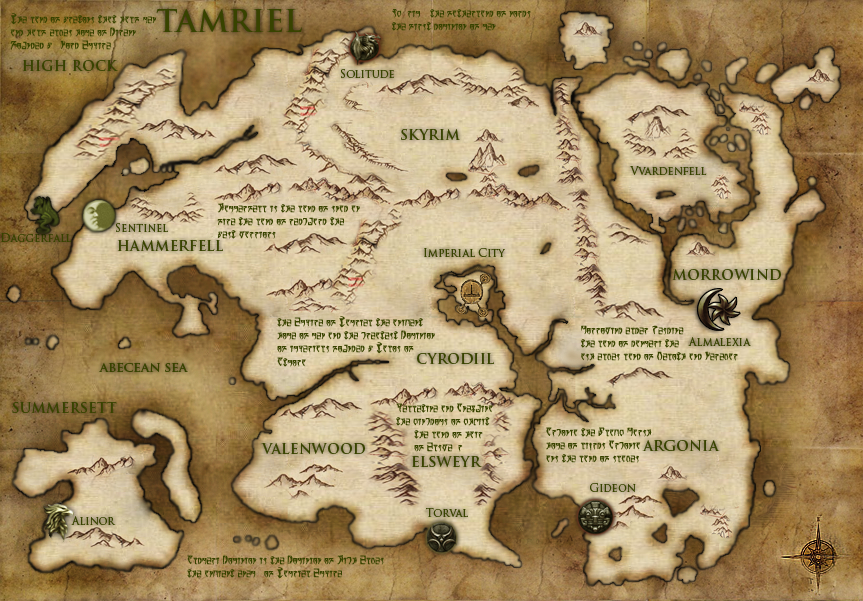 Year ago, this day The Elder Scrolls: Total War had it's first release. It was result of more than three years of hard work, made by two people, mainly. We started as amateurs, who knew nothing about Total War modding, scripting and 3d modelling, but wanted to create first TW-mod placed in The Elder Scrolls Universe. When TESTW 1.0 saw the light, we became more skilled and experienced, but tired people. It was hard way, filled with good and bad moments, obstacles and crunches. Damn, we even abandoned work in one of the first months of development, so hard and overwhelming it was, but we returned back in 2012s Christmas, if I correct.
For all 2013 and 2014 we worked for this mod, rotating development and real life, creating and polishing mod features. Last summer (2014) we worked extremely quickly and were near to lost contact with our families, our friends and beloved peoples. Still, it was worth it - we done about a half of models and a third part of all mod. The date was born in our minds - 1st of March 2015. Look backwards I can honestly say that we overrated our potential, but on this date we released The Elder Scrolls: Total War 1.0. The release was not brilliant and smooth, but still it was. And it made such boom, we could never imagine.
Later where were two patches - 1.1 and 1.2, balancing and bugfixing first version, and, traditionally to TES series, added some more. As you could remember, we planned 1.3 version released in August or September of last year, however we realized that we tired of this routine and abandoned the project. TESTW 1.3 with all his features and this Daggerfall Campaign shit became a fable.

Year after the first release we shall say - TESTW 1.4 will become truth. We don't want to call it 1.3 because of bad memories and because it is not 1.3 with all his High Rock content and some another small features I forgotten. It will be 1.4 - with new units, scripts, balance, and cities leveling system and Valenwood faction. I'm joking, where will be no Valenwood :) . TESTW has no Valenwood. TESTW needs no Valenwood.
So, everyone, who waits 1.4, please be patient. We can only say that it will be in the end of May or in June. Maybe (heh, May be, May be not) later, maybe earlier - but still, you will see it. I can just promices many screenshots, some videos and over content we will show and tell you for this months of development.
In total - where will be no dates. Only updates ;)
Ah yes, maybe our russian followers played submod Shadow Union, created by DarMut_mh. I'm glad to announce that he became part of our team as balancer and scripter, and some features from his mod will be integrated in version 1.4.

Your LoRdNazgu1 and DaedraWarrior. Follow us on ModDB!
P.S.
Ah yes! At the end of this month we will release Voice-patch in Ruissian and, of course, English! Keep an eye on our mod!