We've jump-started the new year this month with 3 updates for DTA. We've included new features, gameplay fixes, additional maps and new toys for mappers.

Over the last 2 years we've got multiple requests for LAN multiplayer support. Thanks to CnCNet's great performance I didn't consider it important enough, but a group of donators managed to convince me otherwise and so, this often-requested feature has now been implemented. Since it was implemented only recently and it's difficult to test LAN alone, it works but is still in a somewhat beta state. So, if you spot any bugs, be sure to report them so I'll be able to fix them!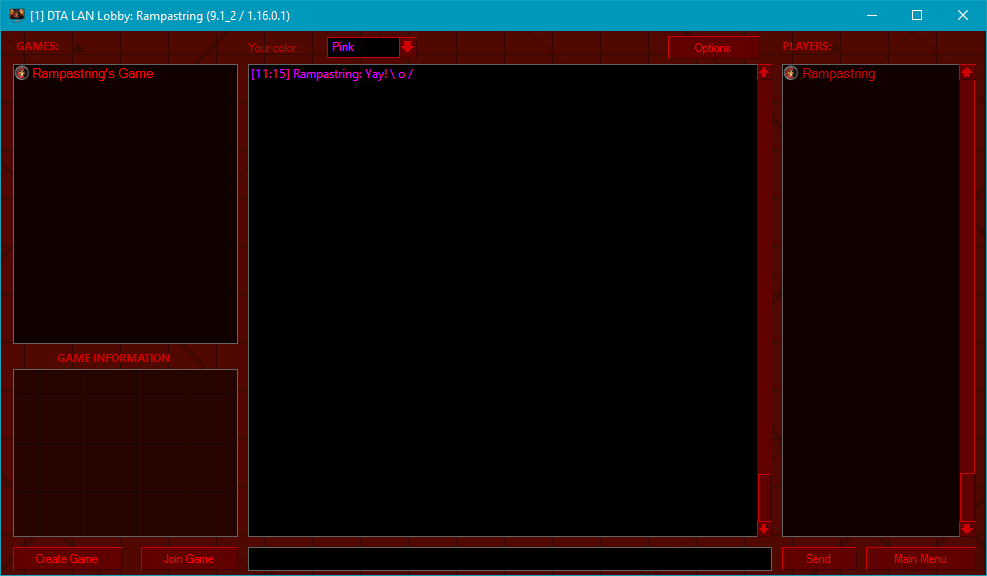 Our client's looks have also got an overhaul in the latest update, in all themes. We've ditched the standard Windows borders to make room for our own, in all windows except for the game lobby. The default theme only has a 1-pixel silver border in all windows, but the change is more significant in the Classic theme and the Soviet and Allied themes. You can enable these themes in the game options menu.
If you've played DTA, you might've got annoyed by a certain bug. Units that automatically fired at enemies went to chase after those enemies when the enemies got out of the units' firing range. It was common to see your artillery heading into the enemy base because of this bug, even when you didn't order them to do so. This bug has been plaguing the TS engine for 16 years, but thanks to AlexB, it is now fixed. You can now rely on your long-range units staying where you ordered them to stay.

We've also fixed another bug of less importance, namely that if you capture all sides' production facilities on a naval map, DTA would crash. This is because the game engine cannot handle more than 75 icons on the sidebar, and would crash when the limit was exceeded. Now, instead of crashing, the game simply won't show more than 75 icons. This means that you can now safely have control of all 4 factions' technology on naval maps.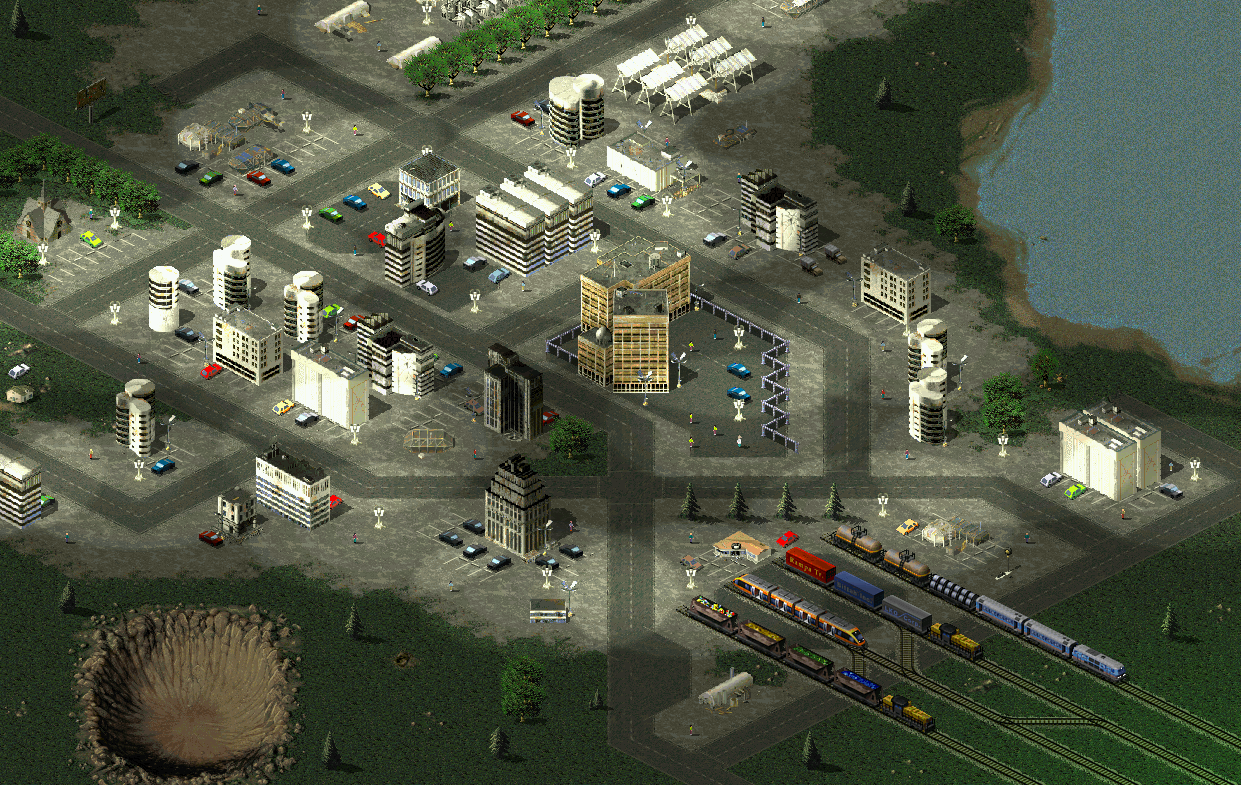 I mentioned new toys for mappers. These are paved roads, pavement additions, new trains, a huge crater and more ice floes. Of these, the most significant are the pavement additions and new paved roads; as you can see above, they allow us to create much better looking cities.

And there can't be a chain of DTA update without new maps, right? During this month we've added one new Co-Op mission (Ally Under Siege) and one new standard multiplayer map (Coastal Path Revisited).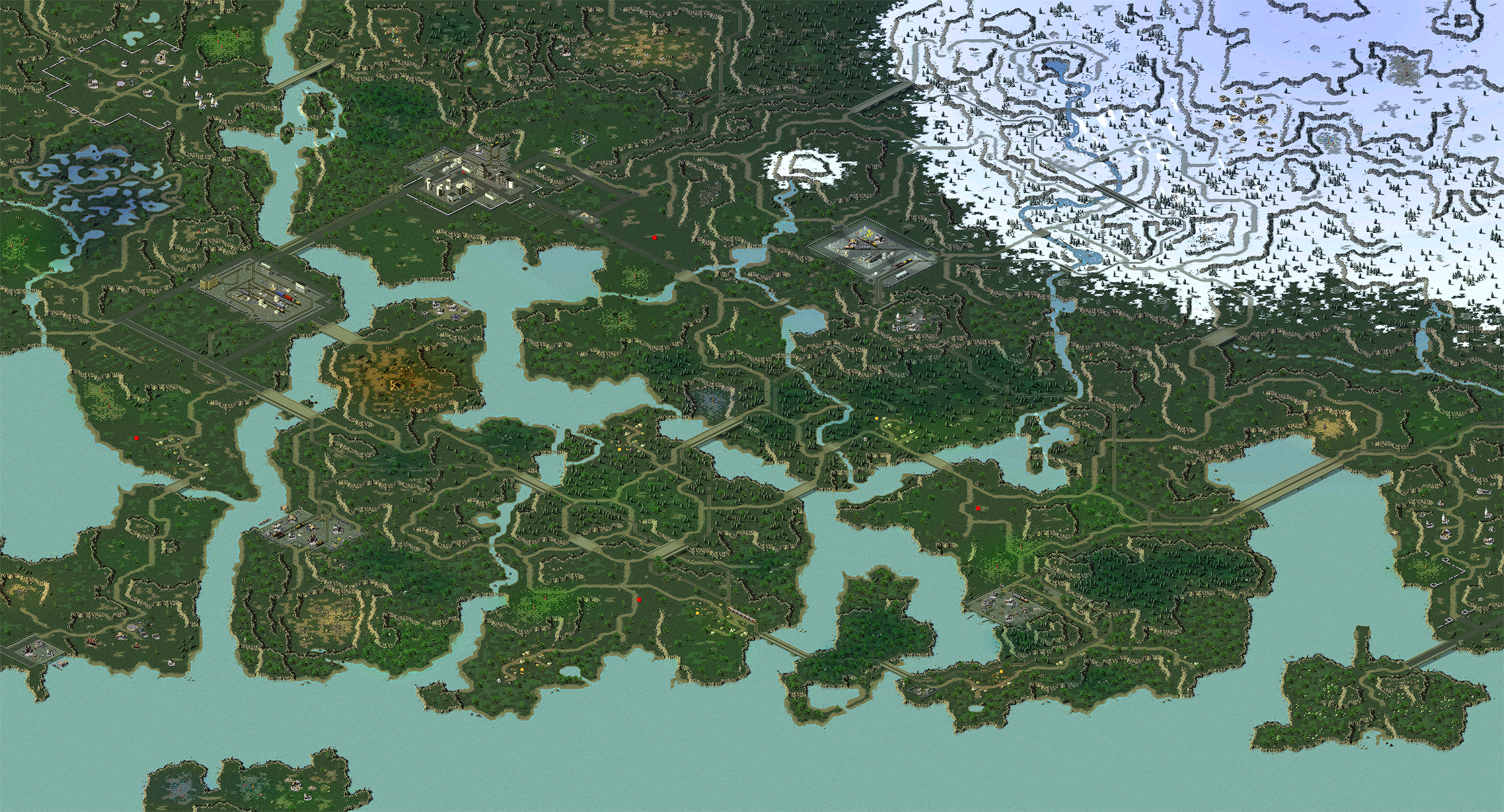 Aside from that, we've improved the smoothness of the CnCNet lobby and fixed half a dozen issues in maps, some of them more serious than others. You can view the full change log of our updates (the latest 3 and everything before them) on our change log page.
You can download the latest version from our download page if you don't already have DTA installed; if you do have it installed, the client will automatically download and install the latest update for you.

We hope these updates will give you lots of fun when you command and conquer the battlefield this year. See you there!