With our previous update we gave you new co-op missions. If you're a Medium or Hard level DTA / C&C player, you might've noticed that they were a bit easier than usual. Well, we have to admit that since we don't have the quality assurance resources of multi-million dollar game companies, some nasty bugs can sometimes make their way in. These bugs included one that made most co-op missions easier than intended (on Medium and Hard, it didn't affect Easy). With this update we're addressing that bug and a lot of other issues that we have noticed in the last few weeks.
While fiercely destroying each other's and the AI's bases on the battlefield we also noticed that some special units, namely the GDI X-O Powersuit and the Nod Cyborg Prototype, weren't as satisfying to use as they should've been. To solve the problem, they've both received increased stats.
To see the full list of fixes and changes in this update in more detail, check out our change log page.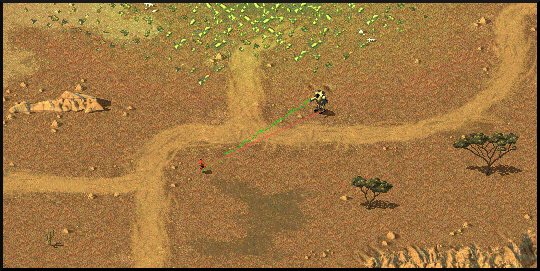 Talking about the X-O Powersuit and the Cyborg Prototype, are they feeling somehow new or confusing to you? Are you a new DTA player that has a hard time figuring out what each new unit does? Or would you just like to refresh your memory and save some time by reading an interactive manual rather than checking the units out in-game? We've got you covered with the new DTA Enhanced Mode Faction Guides. These interactive guides tell you everything essential about every single unit and structure in the game. Click on the links below to view the guides for each of DTA's 4 factions.
We've also started making videos of each new mission (both singleplayer and co-op) that we make. These videos are not only (hopefully) entertaining to watch, but they also tell you how to beat these somewhat difficult missions of DTA. All the replays are of course going to be on Hard mode, so don't get scared if they look impossible for your skill level; DTA missions scale very well with the different difficulty levels, so on Medium and Easy the missions are far easier than on the Hard mode which we'll record on.
We've already posted our first mission video. It's of the recent Allied single-player mission, named Frostbite. The player in this video happens to be me (Rampastring).
We hope you enjoy latest update and the videos that we'll be putting up in the next months. See you on the battlefield!