This version includes a number of new features and bugfixes for
The Dark Mod
grayman and taaaki spent some extra time tracking down memory leaks and game-save related crashes. You should find that this version runs noticeably more stable.
Several exploits have been dealt with, such as a fix for the bunny-hop exploit by SteveL, and new behaviour that allows AI to notice if you blatantly grab onto a door they're in the process of closing, by grayman.
A fix of a sound bug that was causing sound to drop off too quickly in large spaces (resulting in AI frequently ignoring noise arrows and calls for help) has also been fixed by grayman, and a new AI Hearing slider has been added to the main menu.
New Horizon has adjusted our blackjacking detection so that players are less likely to fail by being too close to an AI.
AI may notice that they've been pick-pocketed, and will add that to their evidence of an intruder if you cause a mild alert while snatching something from their belt.
In addition, Springheel has added a new AI and vocal set (acted by Goldwell) for mappers to play with: The Moors.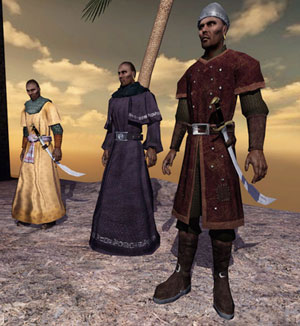 New water assets (courtesy of Arcturus):
Animated Normal Maps for raindrops (from Arctutus as well):
---
Other updates.
---
William Steele 2 "Home Again" and William Steele 3 "Cleighmoor" have been released!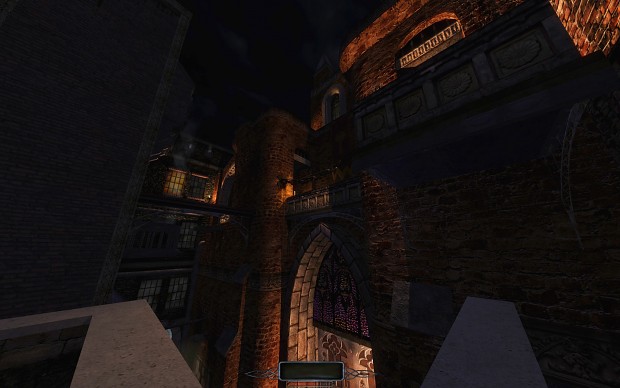 Continuing his progress towards an 8-mission mega campaign, grayman treats TDM players with a knockout pair of large and intricate missions.
TDM's own lead artist follows-up his excellent mission "A Score to Settle" with another medium-large mission with considerable detail and mood.
Our newest voice talent is also quite a mission designer. His first mission is a real showcase of cinematic moments and a few new TDM features.
Additional Mission Releases:
---
Bikerdude has optimized and visually enhanced this extra large mission in addition to getting it fully standalone compliant!
Another large mission comes back beatified and optimized courtesy of Bikerdude.
(Note the above screens for the 2.0 compliant versions do not quite match the current builds. I will update when I get new screens.)
---
---