First of all, a big hello to all 37 people who watch this mod. It's good to know that there is some interest in this project, as it keeps me motivated. No I'm not kidding.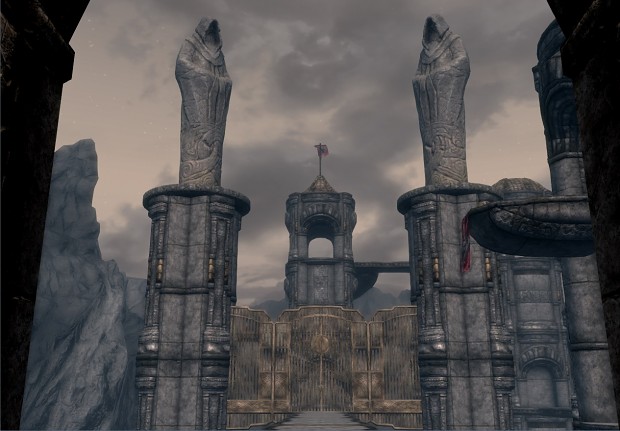 So what is this mod exactly?
The Banker Conspiracy is a sort-of RPG mod set in the city of Kalamar. Although Kalamar uses assets from Skyrim, it's important to note that the two are unrelated. This mod does not take place in Tamriel.
The mod's design is relatively simple. You start off in a moderately-sized hub world (overall it's probably a little bigger than Solitude once the whole place becomes accessible), which you can go ahead and explore for loot and side quests.
Along the way you'll receive various missions that involve going off and killing someone. These assassinations are what make up most of the main quest. While most of the levels are somewhat linear, I've been trying to design them so that certain sections allow for multiple routes.
Basically, if you've played Dishonored, it's a lot like that. Or at least that's the plan.
So how different is this from TESV Skyrim?
There's a lot of little differences here and there - mostly gameplay related - but there are some things that you should take note of.
Openness
First thing's first, Kalamar is not an open world like Skyrim is. So you can't just pick a random direction and keep walking that way, cause you're probably just gonna walk into a wall.
As said above, the levels that involve the assassinations are relatively linear. That being said, I'm trying not to make each level a case of 'follow this one corridor to complete the quest.'
Health
Health no longer regenerates past 25%. Which means you need to be a little more careful during combat. That being said, you can find potions that allow you to regenerate to 100% for a short while.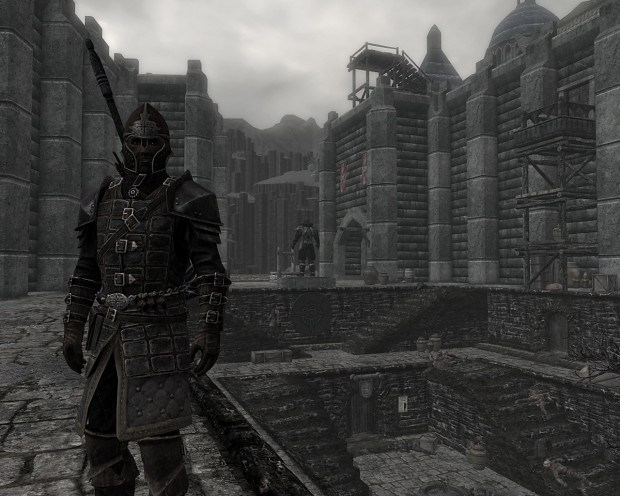 Playstyle
When you played through Skyrim, you probably stuck to one type of playstyle didn't you? You thought "I'm gonna be a mage," or "I'm gonna focus entirely on warhammers!"
If you do that with this mod, you're gonna get bored really quickly.
The idea behind this mod is that most situations can be approached either with stealth or combat. Not only that, but magic plays what I'd consider to be a fairly important rule. Magic in this mod is like what the Void Powers are to Dishonored, or what the Plasmids are to Bioshock. You're probably gonna use them, and to make up for that, magicka regeneration is automatically buffed right from the start.
Also, sticking to one playstyle is useless now anyway, because....
Skills
...skills no longer increase through use.
Basically what this means is that you can swing your sword at as many enemies as you like, but your One-Handed skill will never increase. Instead, the only way to increase your skills now is through Skill Books, which can be found throughout the world, or bought from merchants.
Stealth
The player has increased sneak ability from the very beginning, and your footsteps are automatically muffled during sneaking.
The AI has also been tweaked a little to make stealth a bit better, but to be honest it's still far from perfect. For example at the moment, if an AI comes across a dead ally, they'll kinda just go "Oh well," and resume their patrol. So there's that.
Keys
One thing I really liked about Dishonored was that the game would tell you what key was needed to open a door. So I decided to incorporate this into the mod.
Basically, activating certain (locked) containers or doors will cause a message to appear in the top left-hand corner, telling you the name of the key that can be used to unlock it.

Keep in mind that if no message appears upon activation, it means that there is no key available for it.
Crafting
Crafting has now been simplified. The reason is simply because the crafting system from Skyrim seemed rather unnecessary for a mod like this.
There are now only four types of crafting stations:
Cooking Pot -

Used to make food and drink. Uses the Alchemy skill.

Crafting Bench -

Used to create and upgrade weapons. Uses the Smithing skill.

Artifact Crafter -

Used to forge magical rings, which carry unique effects. Uses the Enchanting skill.

Spell Lab -

Used to craft specific spells. Uses the Alchemy skill (as the spells have to be 'drunk' first to be obtained).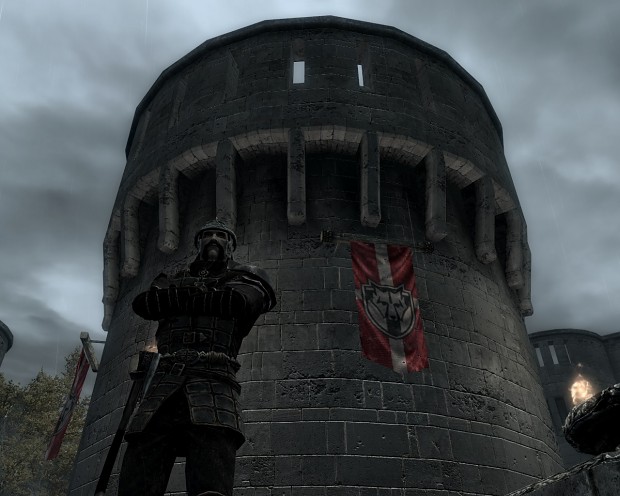 That's all for now
I intend on releasing a demo by the end of year, if everything goes to plan. But for now, I'll keep uploading images and stuff as progress goes along. Thanks for reading.
- Mr Bullet.