A little attention!
The project team does not have an interpreter, so if you find any errors in the structure of the sentence or grammatical error... in general, strongly for the errors do not kick. In translation from Russian into English the translator Google was used.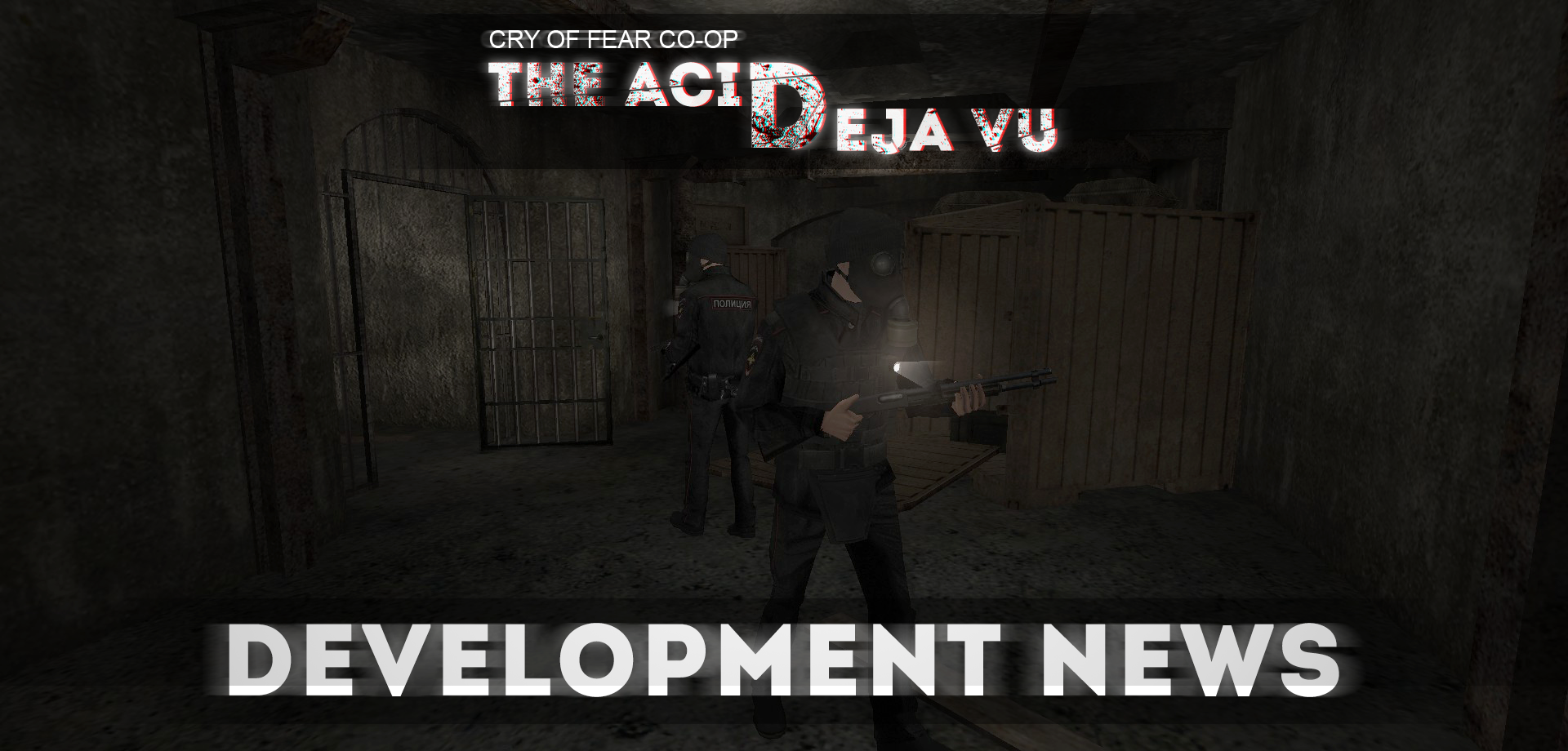 A couple of words:
Well, hello. This is something like news development. Almost two weeks have passed and the team h026.031 has something to say. At this time, the study was conducted, and the material was collected for further editing and sending it for testing. There are some experiments with animation and randomization of loot, but more about this later :)
To be honest, we do not have enough people. Sitting on the publication and at the same time practicing level design is quite difficult. But still we have free time to publish any news related to the project (The Acid: Deja Vu). Not as often as I would like, but still.
The development process is slightly inhibited, this is due to the reorganization of the team and the revision of libraries. A lot of time it does not take away, but the work will slow down slightly.
About that, about this and a bit of the plot:
(The Acid: Deja Vu) has a system of chapters longer than it was in the original Cry of Fear CO-OP game.
Yes, I almost forgot about search system. Useful and not very items now lie in drawers and lockers. Some boxes can be opened with crowbar, and how to deal with the rest - you have to think. When you open, and directly search, there is a chance to get an item more suitable in this situation, at times, it may depend on the actions we have taken before.
If suddenly what happens, the h026.031 team will always let you know about it. Do not forget to look at the modification page on ModDB. Sometimes there you can find something interesting ;)