I used random.org to generate a random list from all the people (8) who participated in the giveaway.
The list would later be randomized and then the first user is the winner of the first Far Cry 3 Giveaway!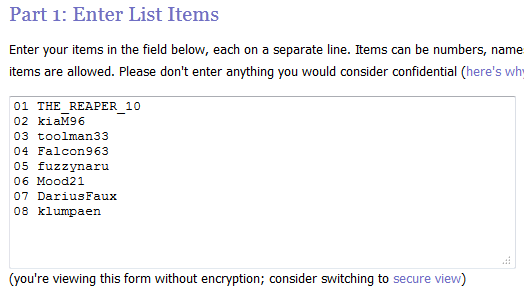 After randomizing, this was the result :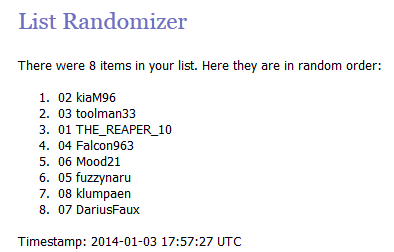 That means
kiaM96
is the official winner of a free Far Cry 3 copy!
If you did not win , no worries - the next giveaway at 100 watchers will be even better: Far Cry 3 , the official first Alpha Test of my mod and Just Cause 2 to complete the island madness! Stay tuned: