Ah August, the weather is still too hot, the kiddos are going back to school, and university students have to stress about another semester of potential failure and ensuing piling student debt. But all is not lost in vain my fellow Thot Exterminators! For the past few months some serious initiative has been put in place, commitments made and new members joining. So far the development of the mod I say is around 19.99% less slow! (With marginal error of course). Truth to be told, that number could be higher, and it can with your help! Before anything goes with today's article, if you would like to aid us here at TEAM TELVY with your tremendous talent you can! The following video will tell you all that you need to know:

Update Introduction
Since our last update, TACTICAL THOT EXTERMINATORS has gone through some serious initiative towards its development. Some major setbacks have been brought upon us, yet even so we've managed to adapt and overcome. Some members have left and more have arrived. We have made strides to invest properly on commissions and assets, all with the primary focus of establishing basic gameplay and level design setup. Unknown to most outside of TACTICAL THOT EXTERMINATORS's development, was the general plan of action for how we were to approach the mod's development. We have been fairly vague as to what exactly the game was going to clearly be about, and how it was to play. These are all subjects we would like to share with you for this Article Update, as well as updates for Team Telvy.
Plan of Action
Historically, the approach to TTE's development was always based on two clear goals: 1) Setting up proper foundational gameplay elements and 2) complete the mod's Prologue. At the start of development, TTE was planned to be divided into a number of episodes; starting with an introductory Prologue which would set the tone for the rest of the mod. There were to be at least 5 chapters + the Prologue with the Prologue being slightly different than the rest of the game. The Prologue was to behave like a traditional Half-Life 2 singleplayer campaign experience, with various changes to Half-Life 2's core gameplay, resulting ultimately in TTE's gameplay being its own experience altogether. As time progressed, we realized we placed too much on our to-do list and felt it was best to restructure the mod based on how we both envisioned it, and as a way to make it easier on us to deliver chunks of content without the strain of trying to do absolutely everything at once.
The mod will now merge various portions of the first three chapters into the old prologue with the prologue being much bigger than what it was intentionally designed to be. We wanted it to be this way considering how the main portion of the game, that being mission based open levels, is something that we haven't been able to fully grasp and develop, yet and would rather focus on getting the basic foundation established. The Prologue allows us a number of things: 1) Introduction and establishment of setting, lore and characters 2) introduction and development of vital characters and 3) experiment and test various forms of gameplay elements that will carry over to the base game, and 4) formalize and gain a conscious foothold into the overall mold of the mod's structure. We here at TEAM TELVY feel confident in this decision, and strive to pursue this goal immediately.
As well as changes to the mod's structure and organization we also plan to make a major push in the gameplay department, as well as a stronger focus on documenting each system and mechanic of the mod. Pushing basic gameplay before any major pushes for level design, character choreography or world development was essential for the mod considering the many changes being done to Half-Life 2's vanilla gameplay. TACTICAL THOT EXTERMINATORS will incorporate a large roster of weapons, changes to movement and pacing, variations in AI behavior, new equipment and unique interactions within the play environment. Therefore establishing all the necessary systems in place is critical considering the various new and unique additions to the mod affecting its core level design.
Right around the beginning of the summer we made it a central goal to begin implementing custom weapons as a start towards achieving this goal. Problem was sometime down the line our single programmer mysteriously left the team without a trace. This eventually set us back greatly but we came back on our feet well and steady. In recent memory our newest member to the team DmitRex has replaced our old programmer, thus far incorporating so much to the mod that has exceeded our expectations. Much has been done since then and we intend to continue down this route with the help of DmitRex and his programming prowess.
NEW STUFF
Thanks to the work of the various members here at TEAM TELVY, we are happy to present brand new content!
Here is a demonstration of some of the new weapons transferred over from the old SDK Base 2007 to our new SDK Base 2013 version thanks to DmitRex:
NOTE: most of the weapons you see are using placeholder models from gamebanana.com, all will be eventually replaced with custom models, sounds and animations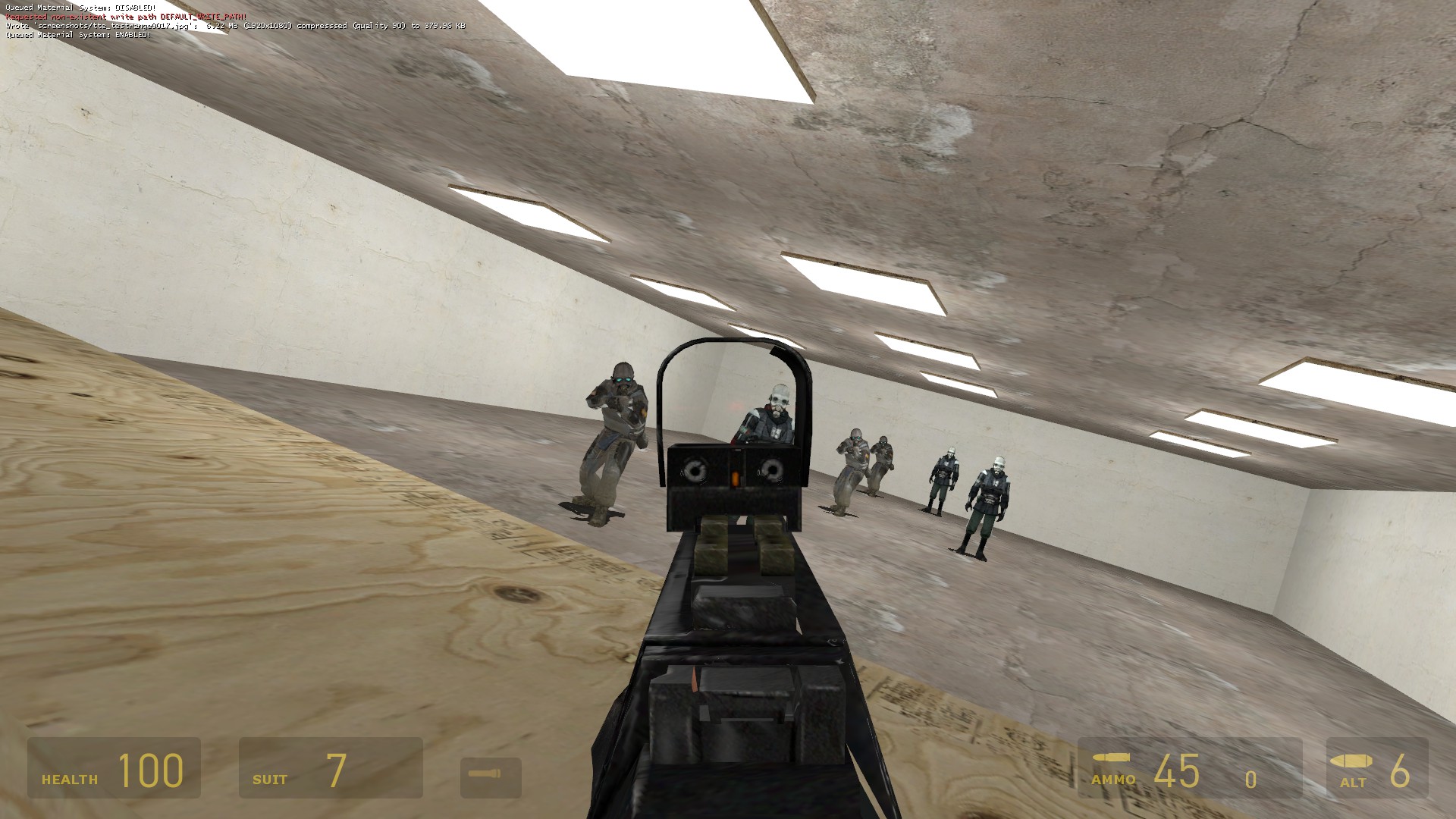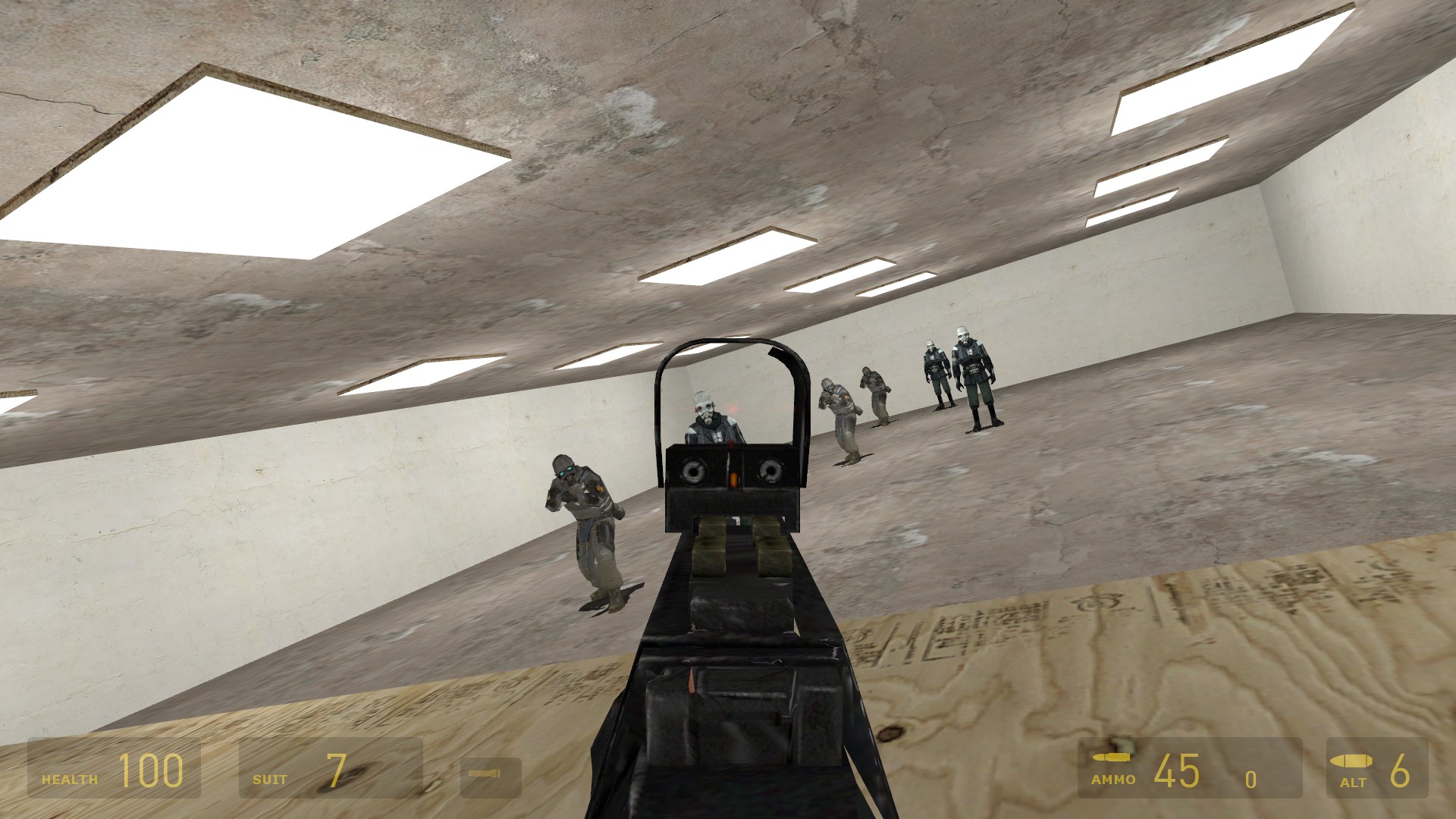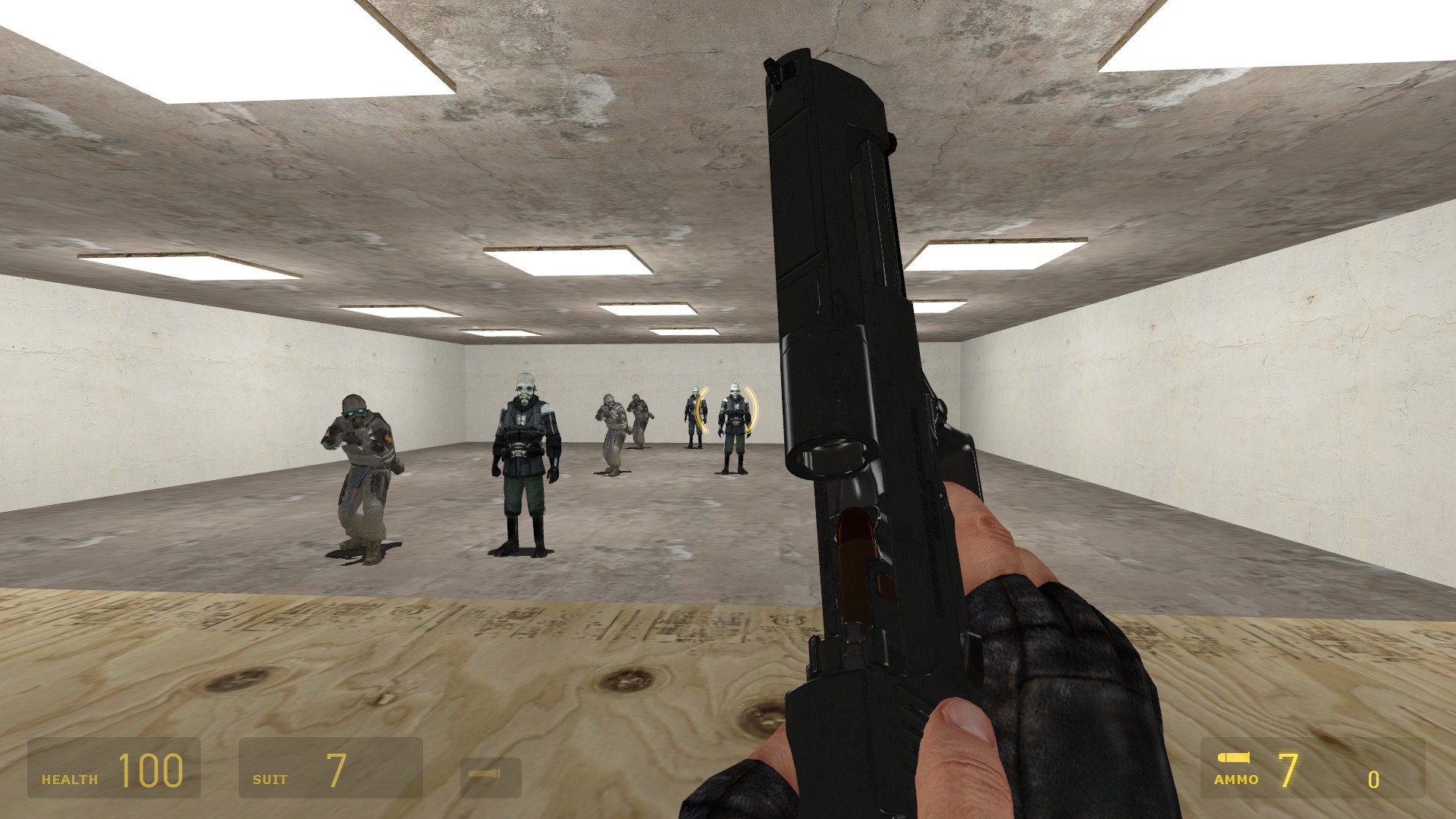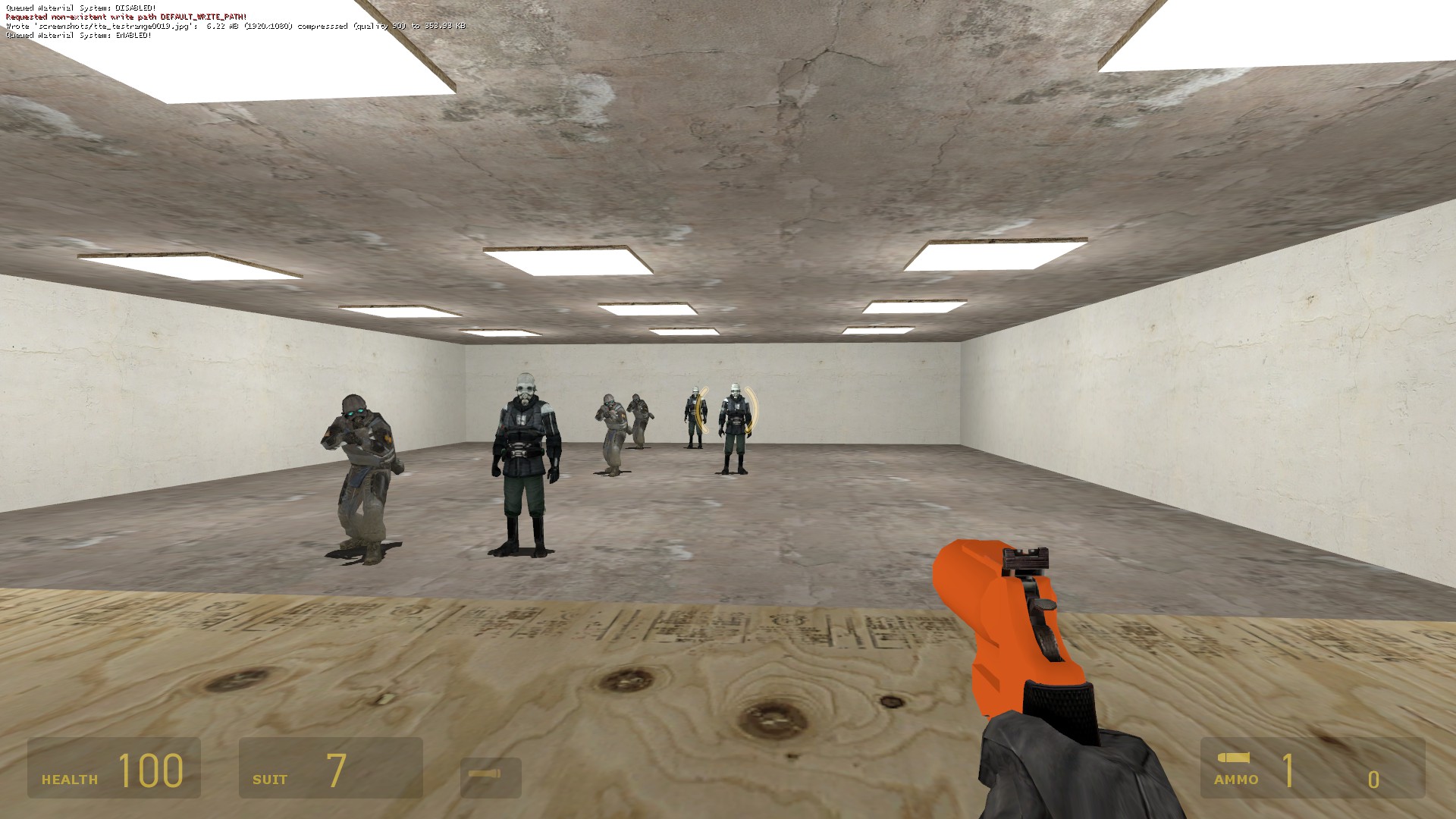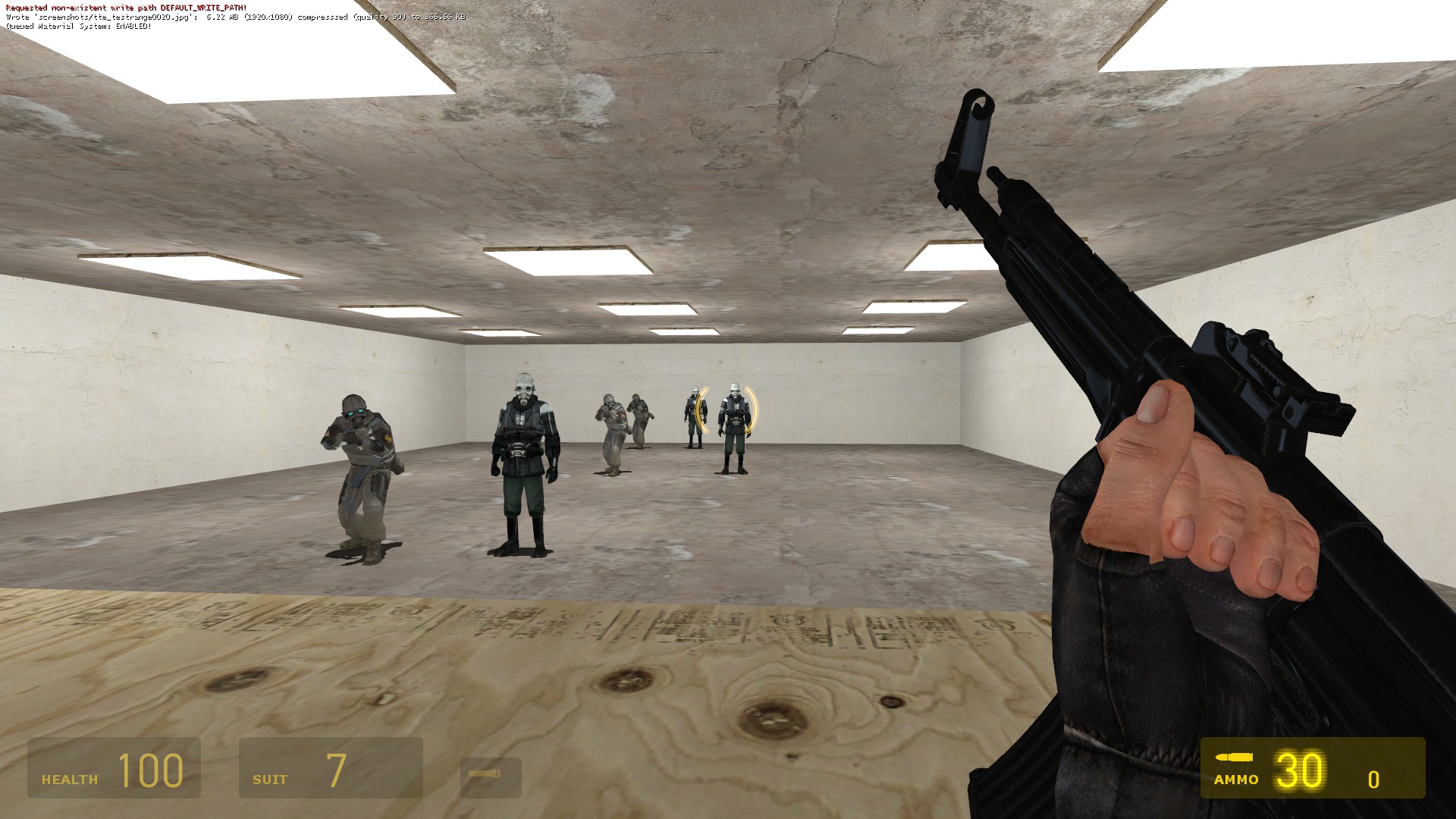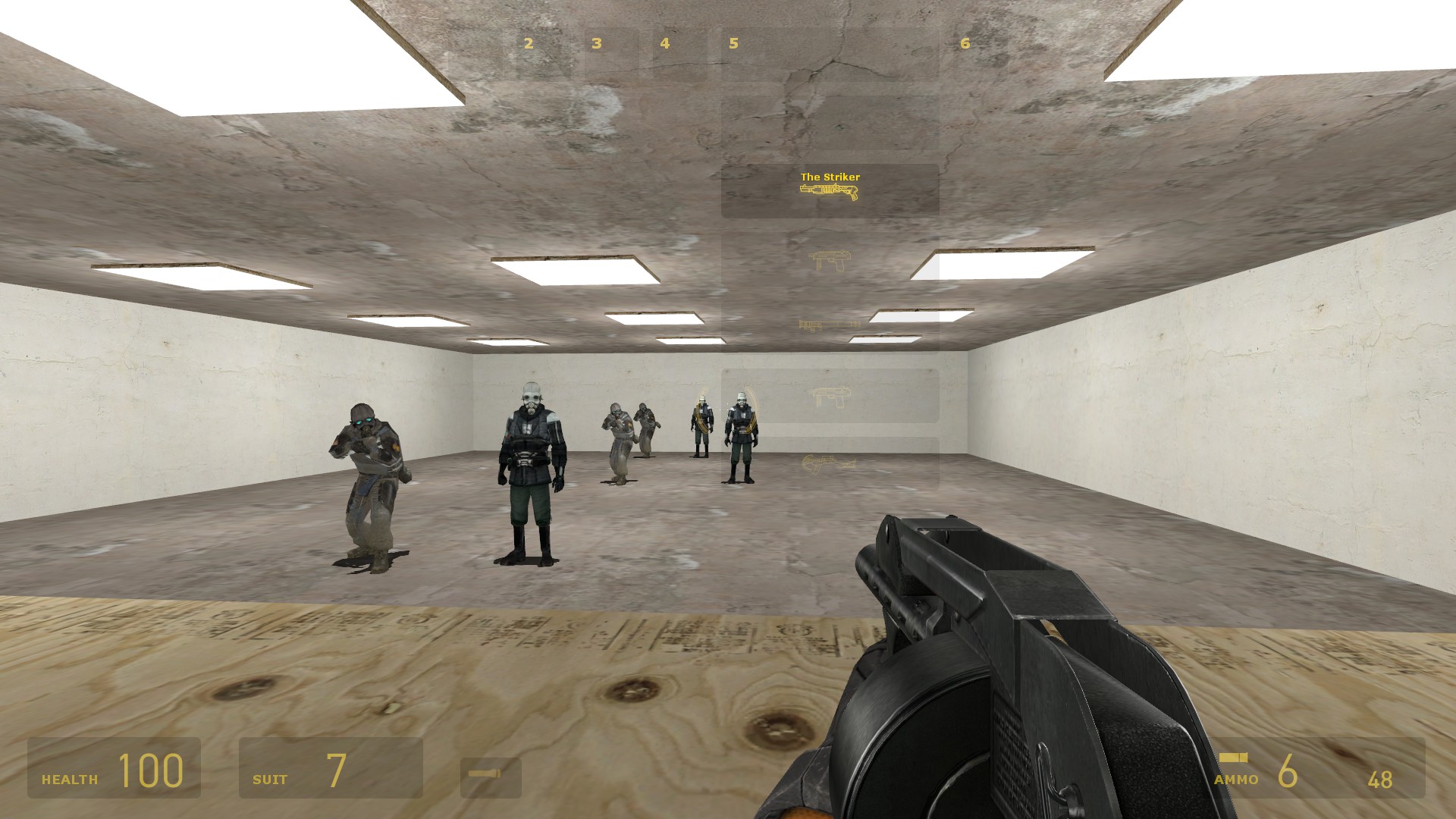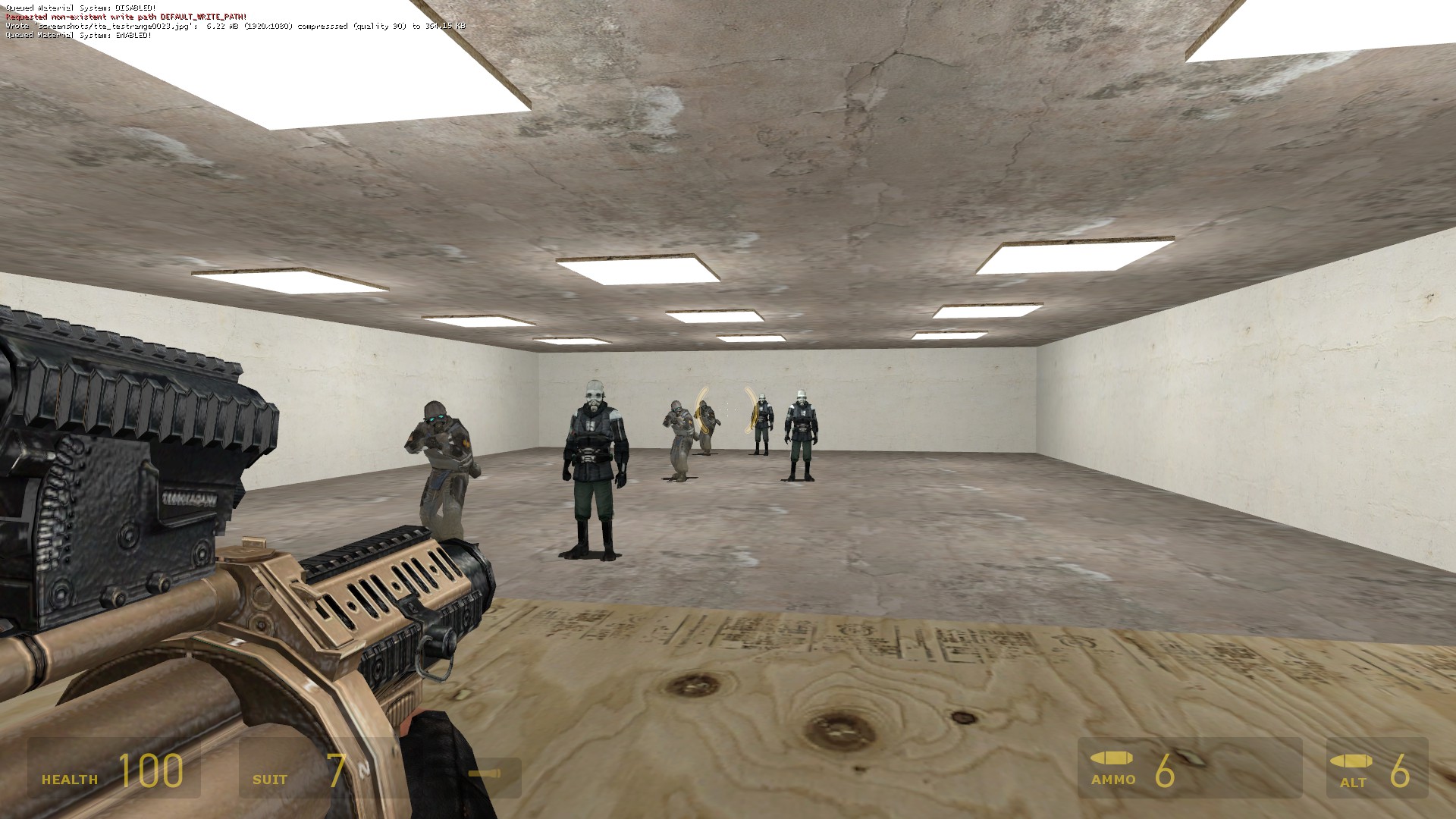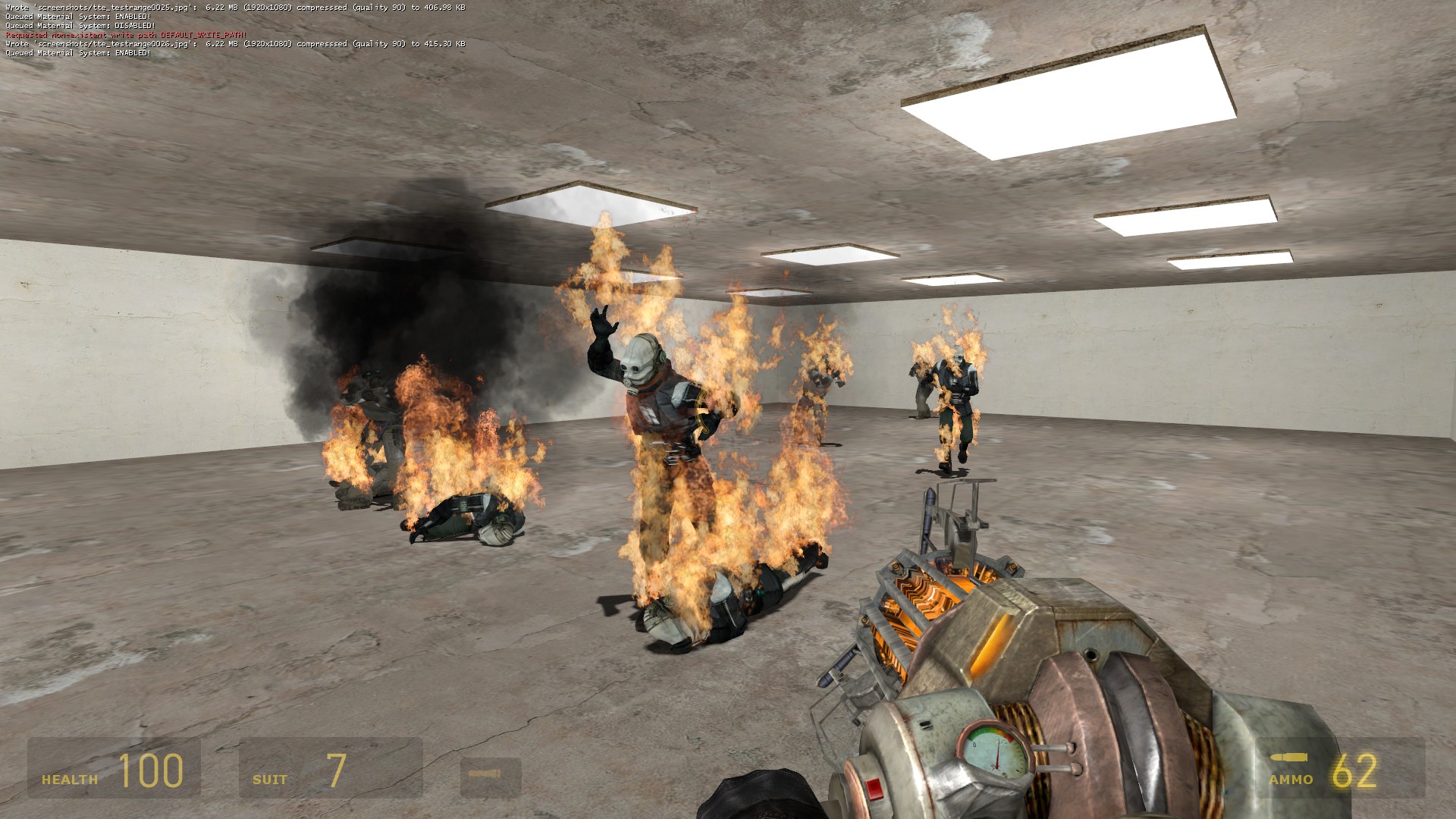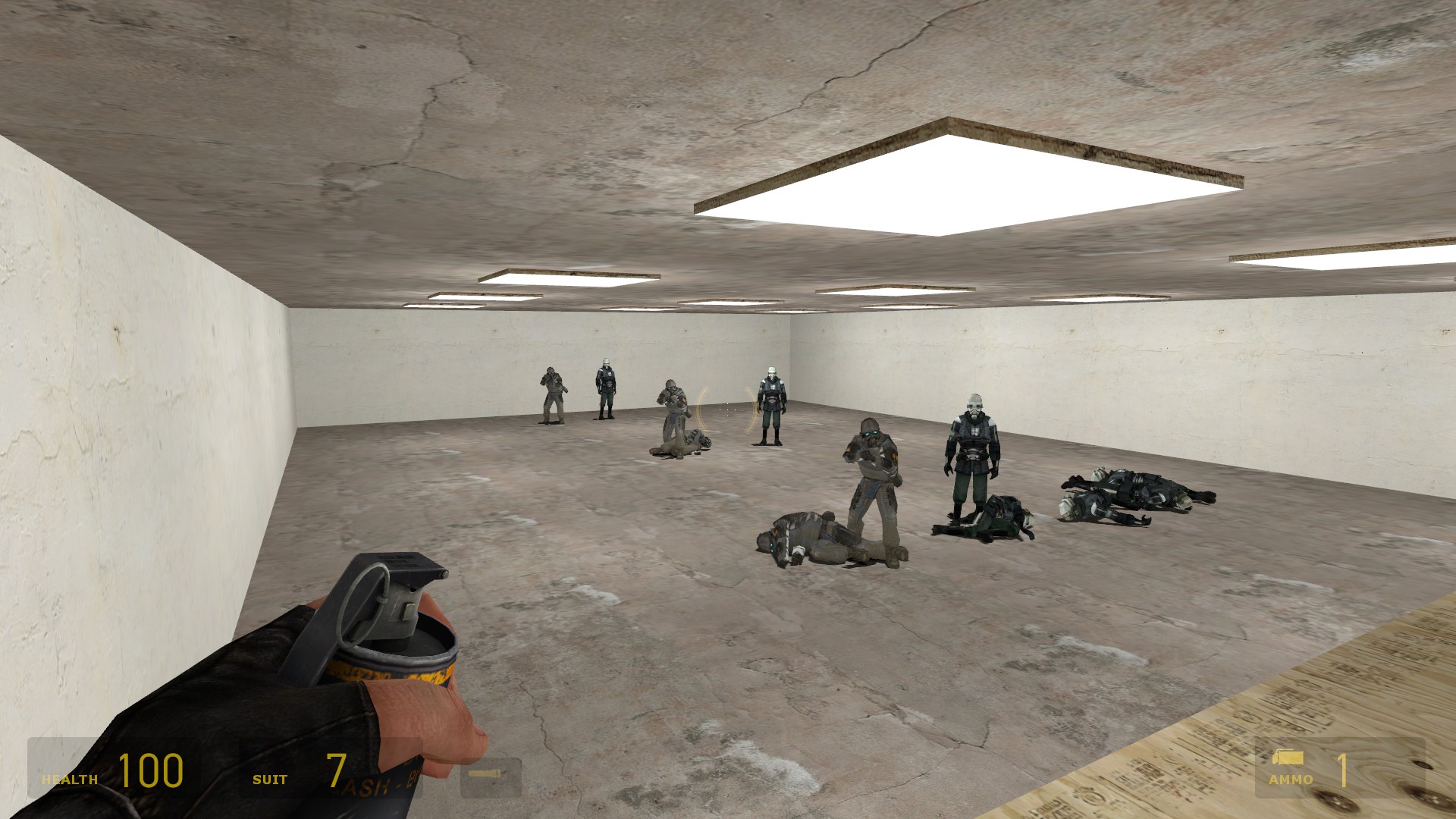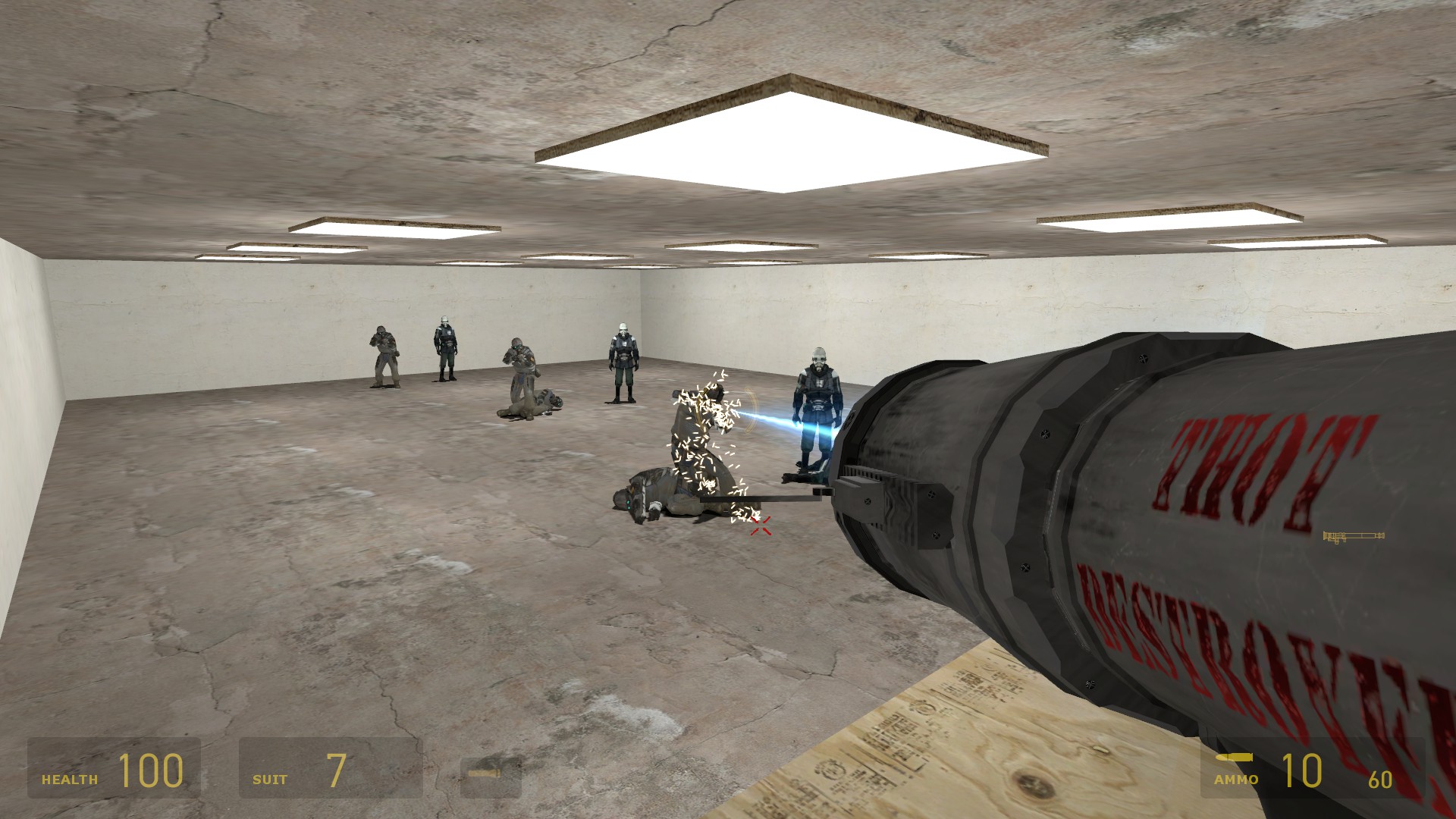 While systems design has been the core focus in mind, it doesn't mean we have completely ignored all level design and maps made completely. Over the past few months we have strived to revamp and redesign old maps from the alpha playtest demo last year, Here is a sample of what our newest mappers Hosomi and Sparkie have been working on: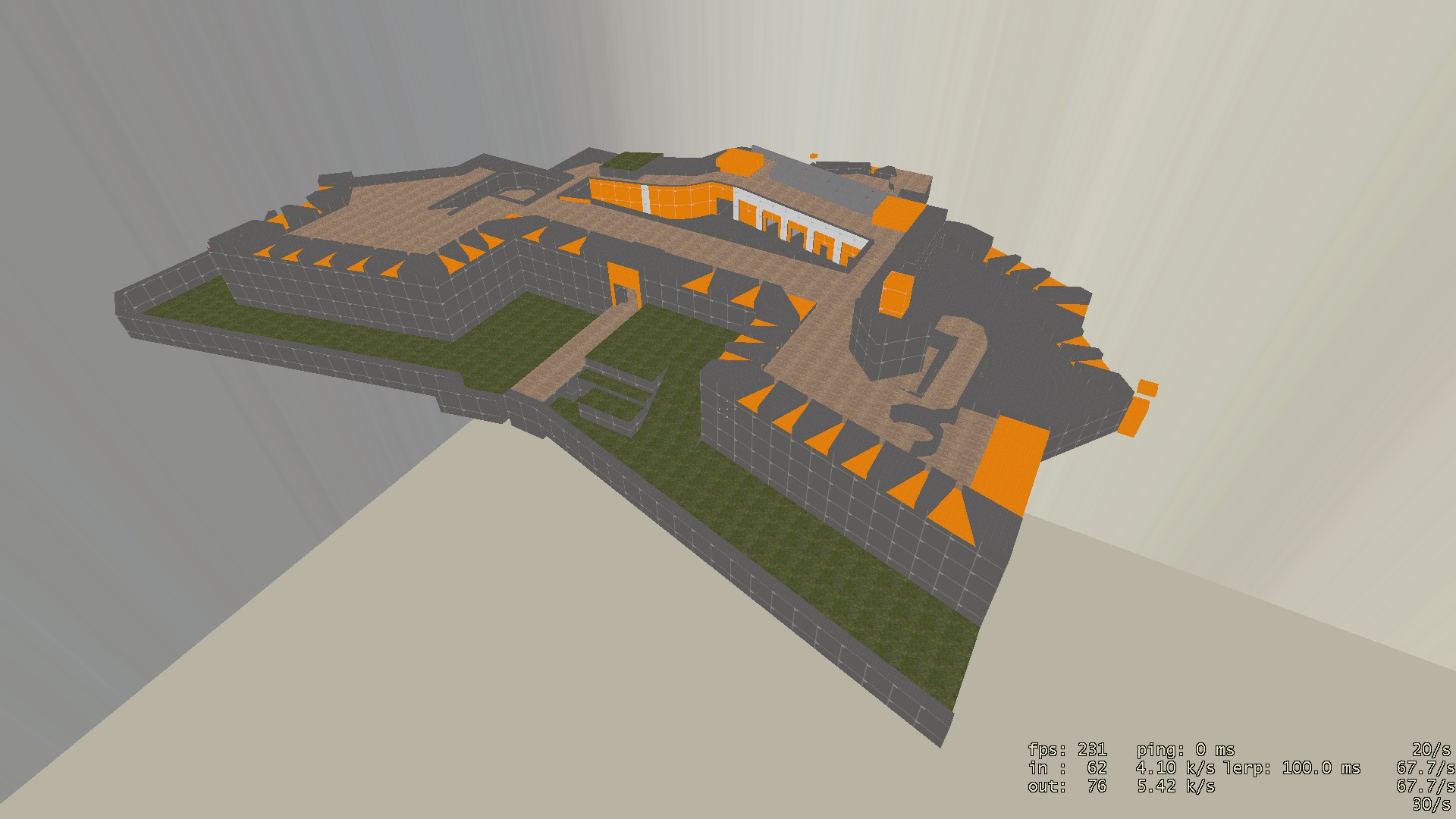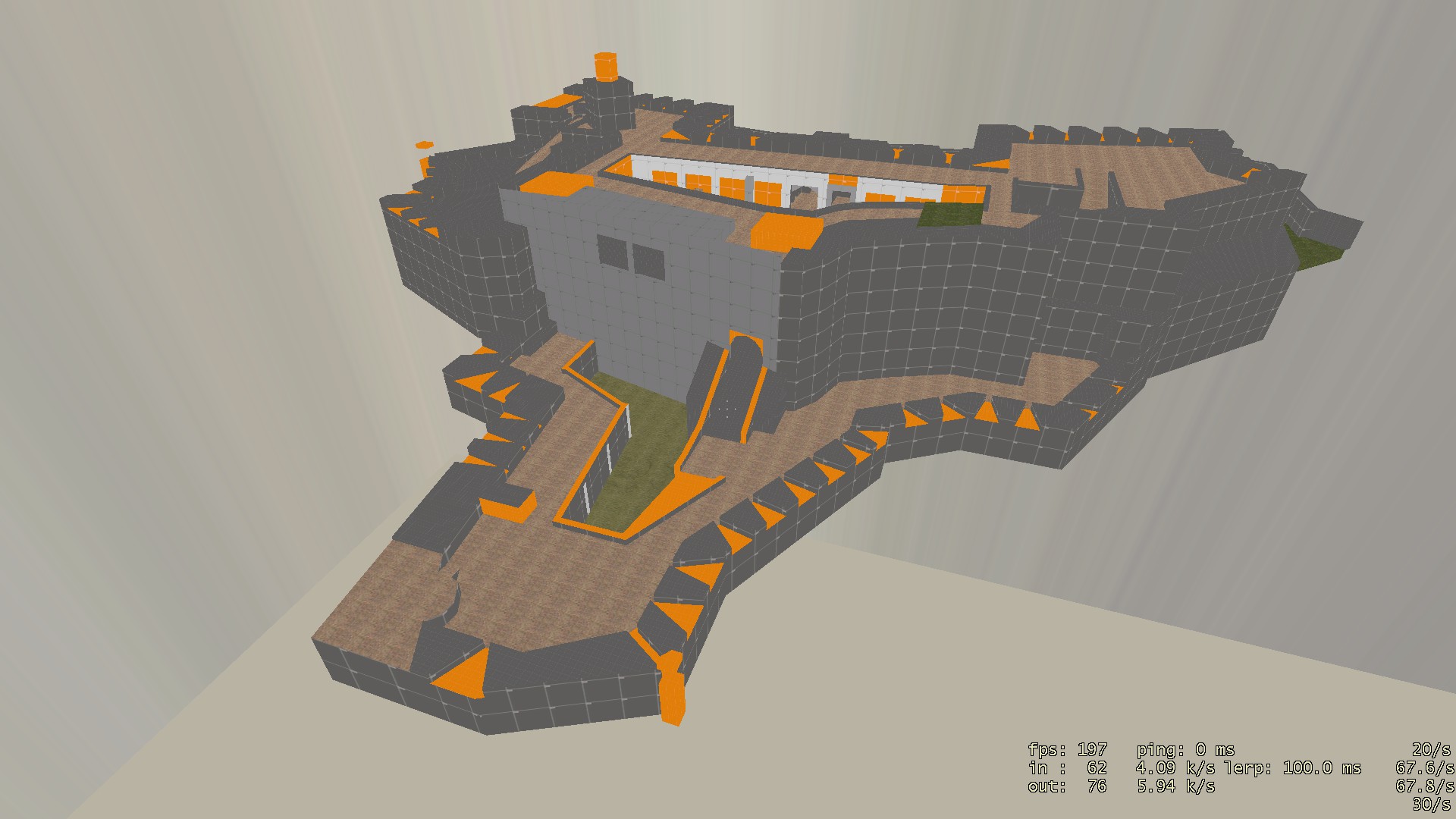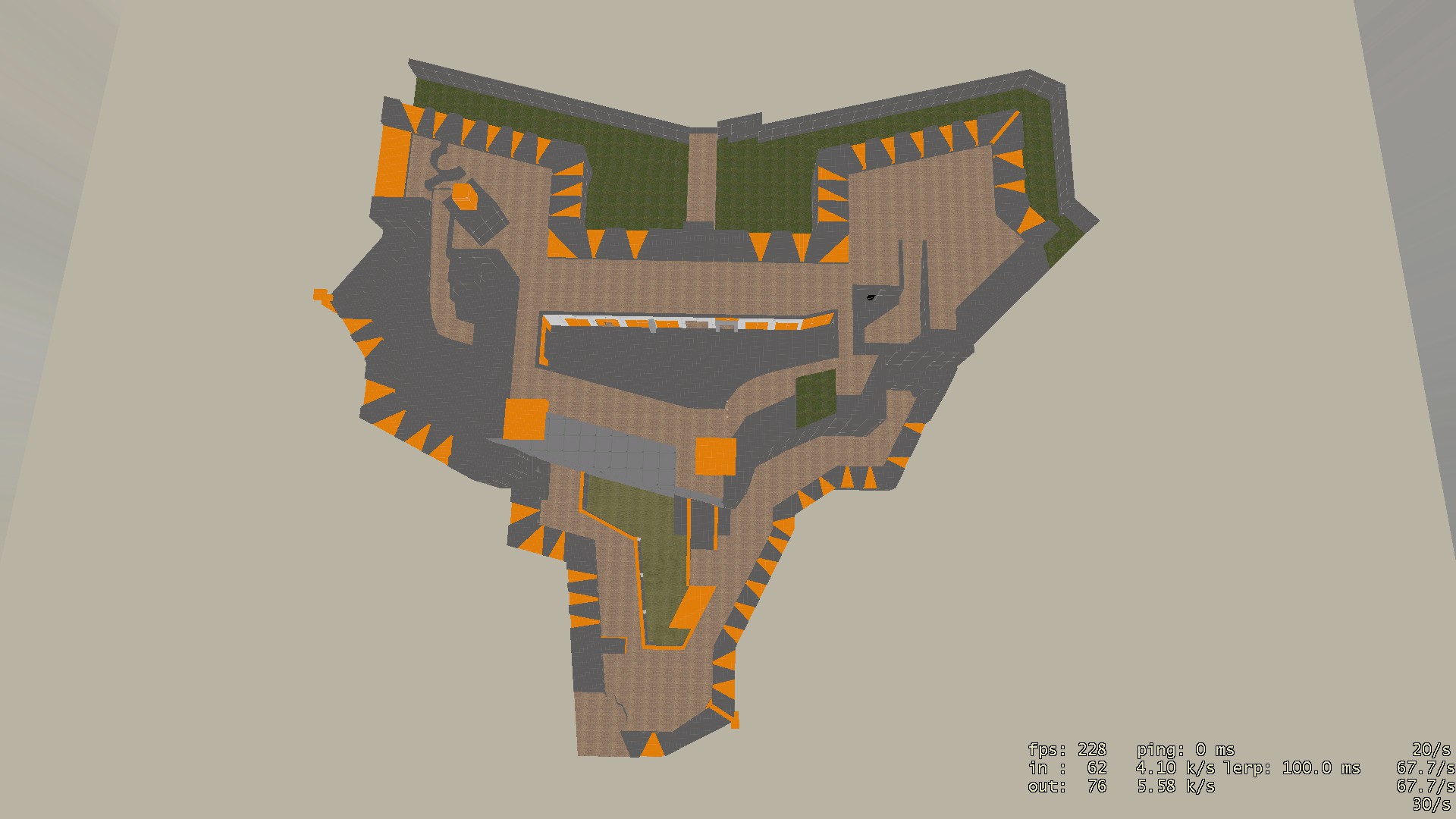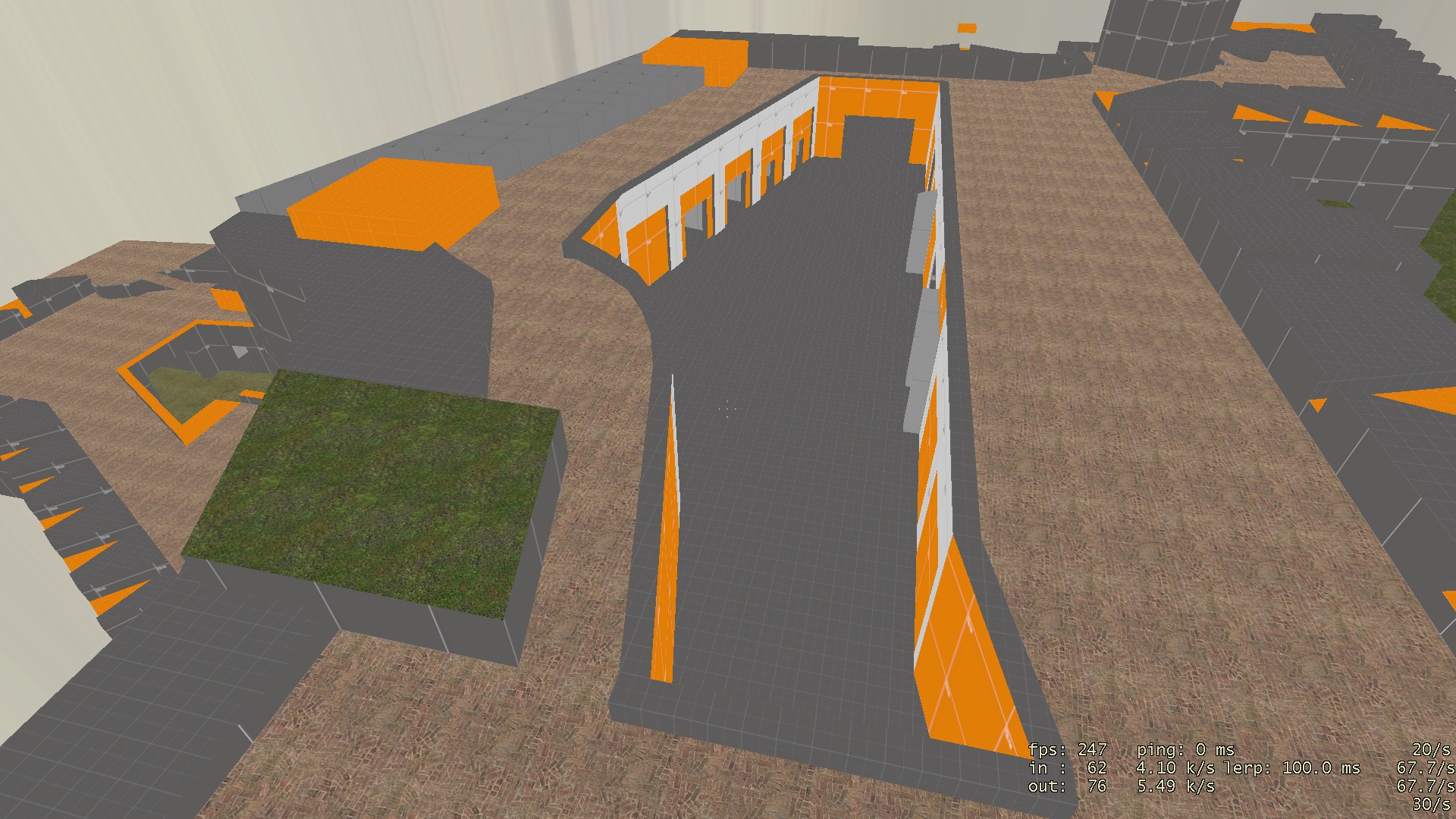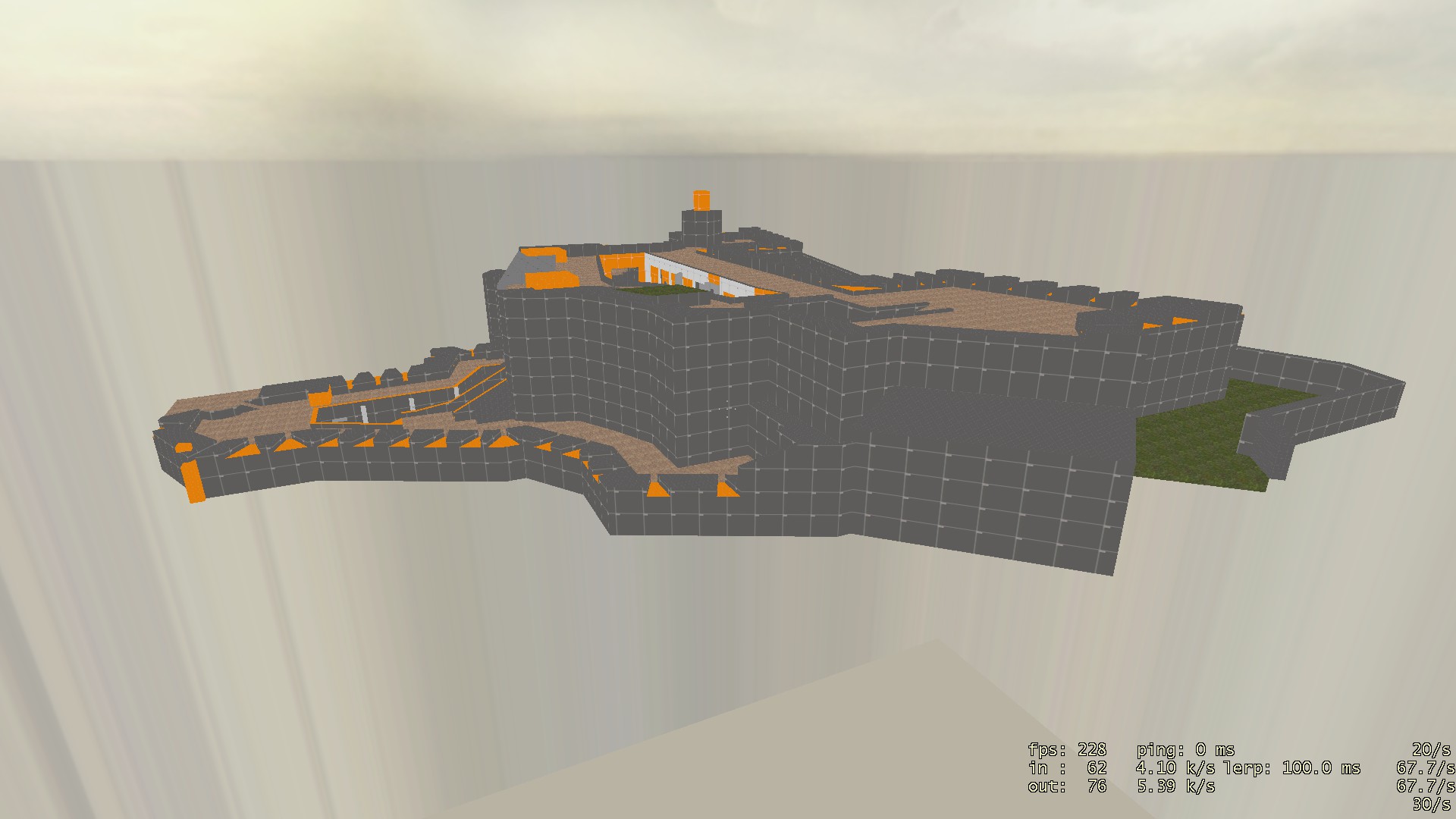 When working on projects, it's always nice for new members to contribute new things in their own spare time, all for the sake of passion, practice and proving one's worth. Our newest mapper, Sparkie, has done just that; creating a custom hospital level to act as a testing ground for testing and development. Obviously, maps can be scrapped or recycled, and the proper use for this unplanned map is still in the air. Either way, check out what Sparkie has created!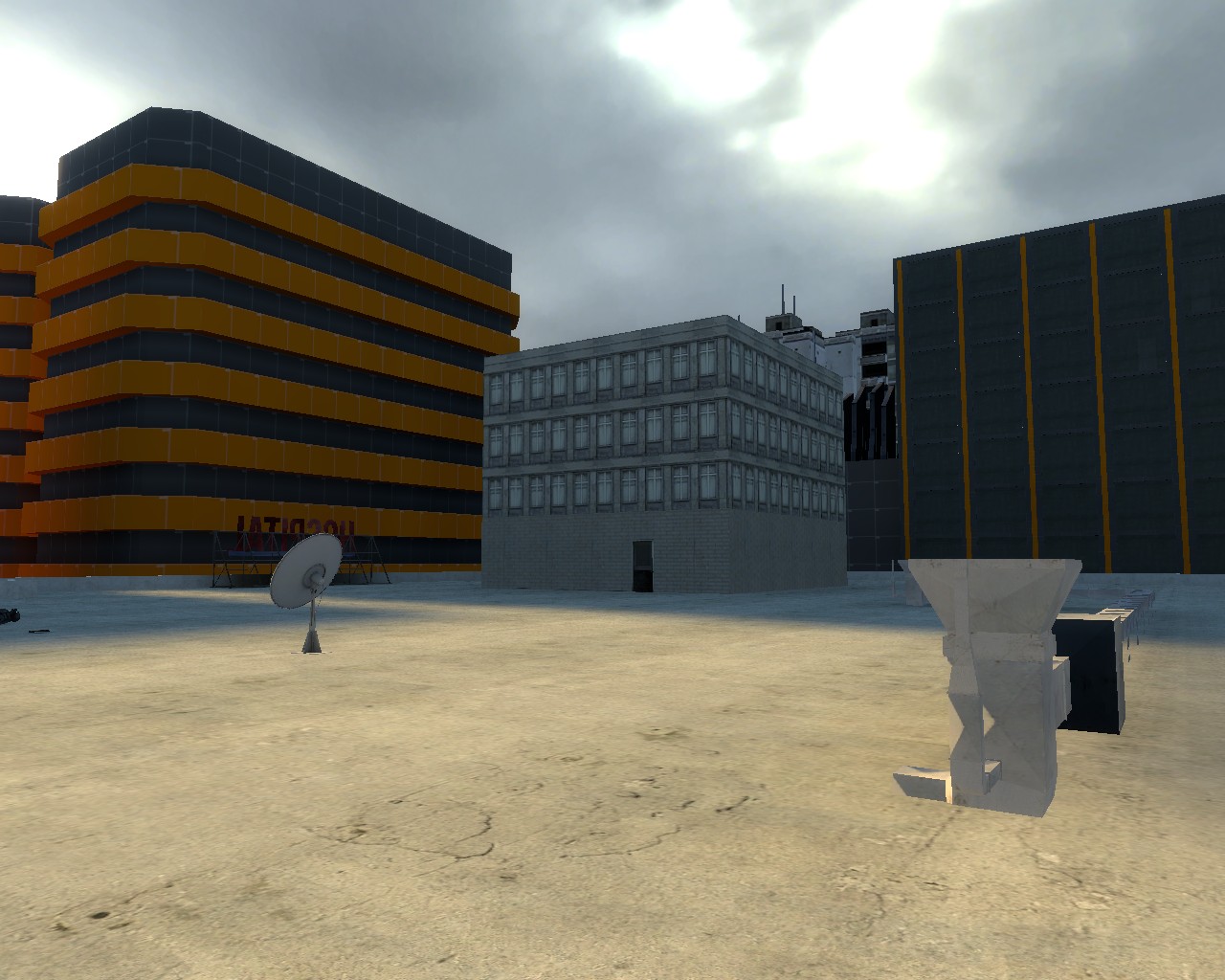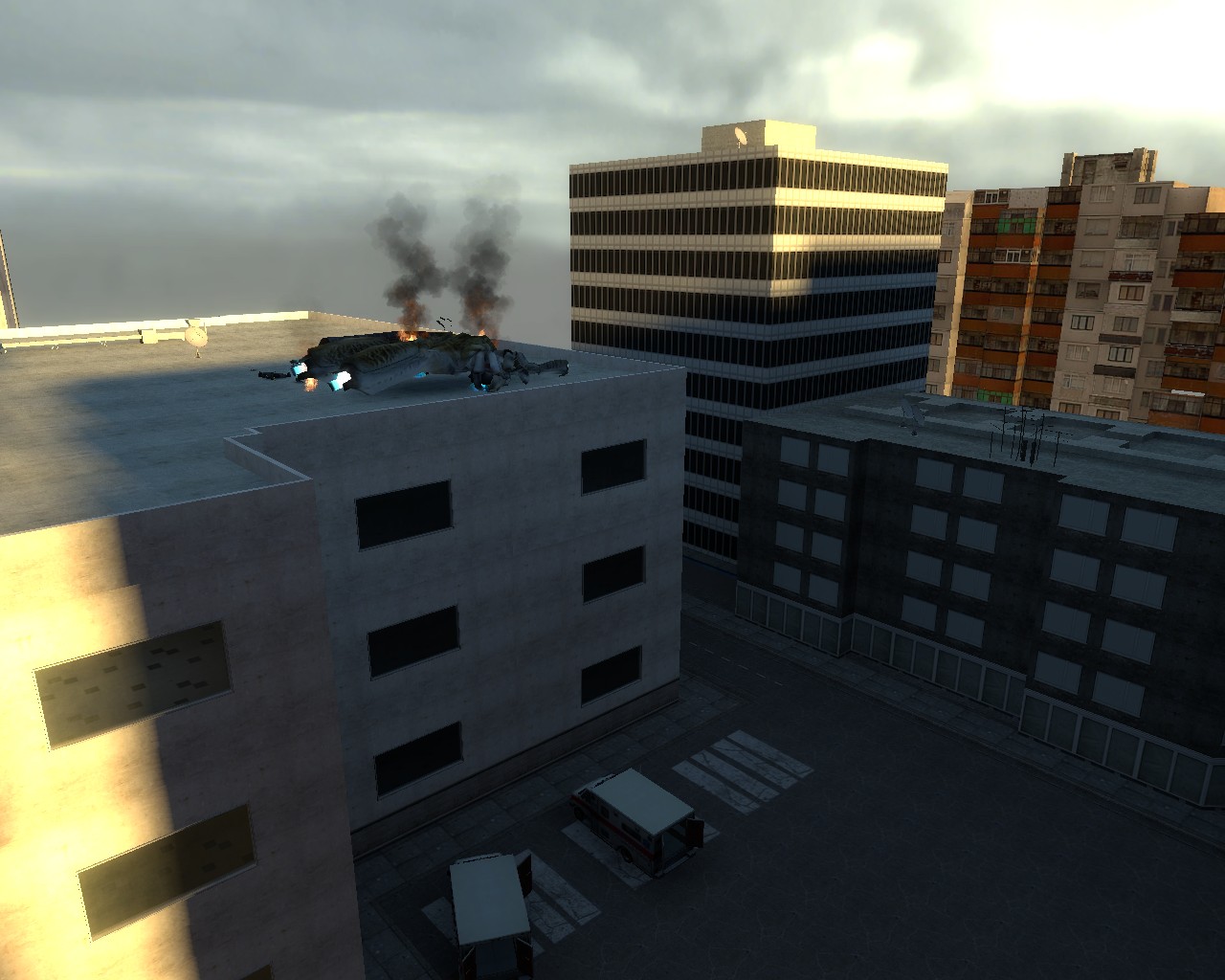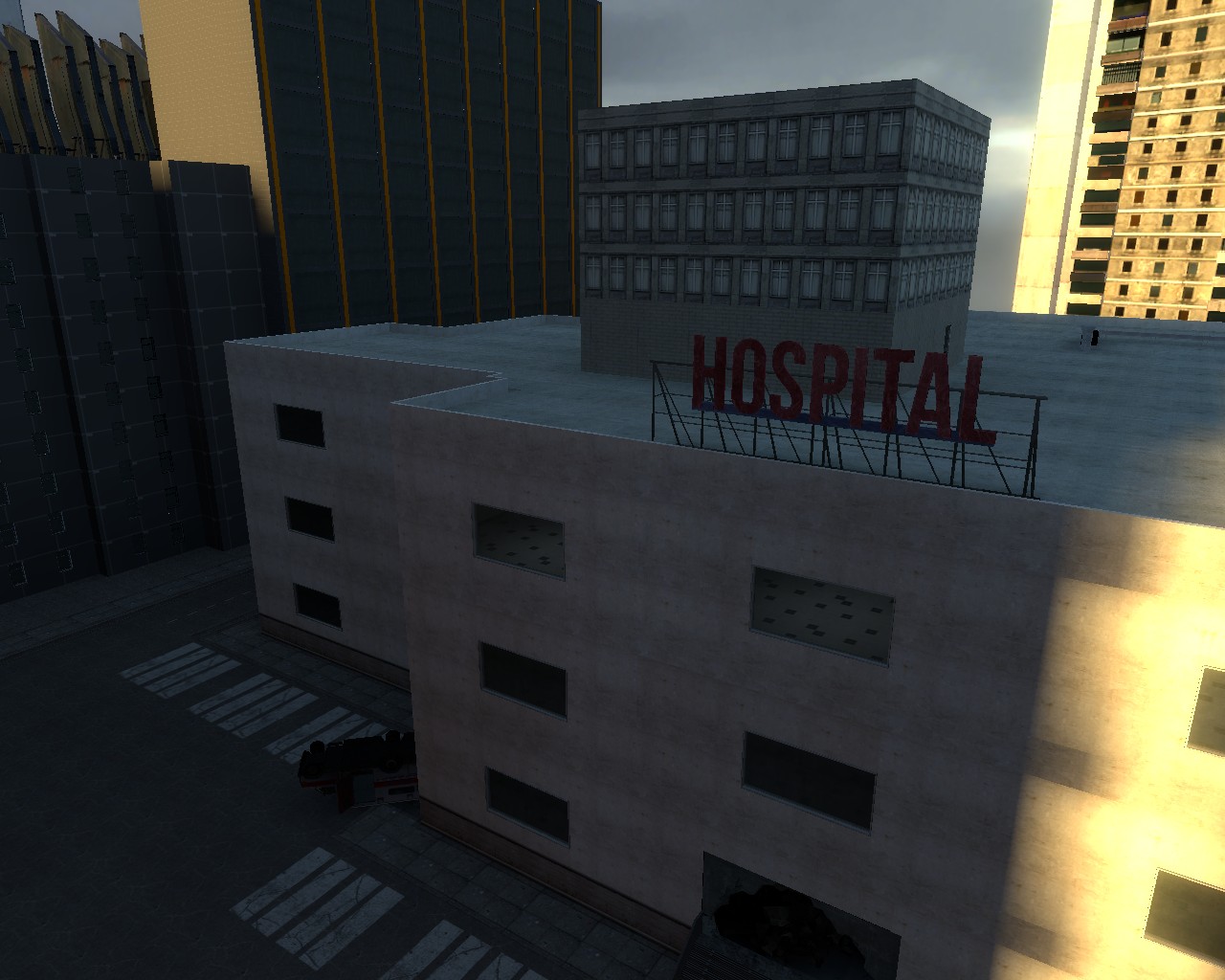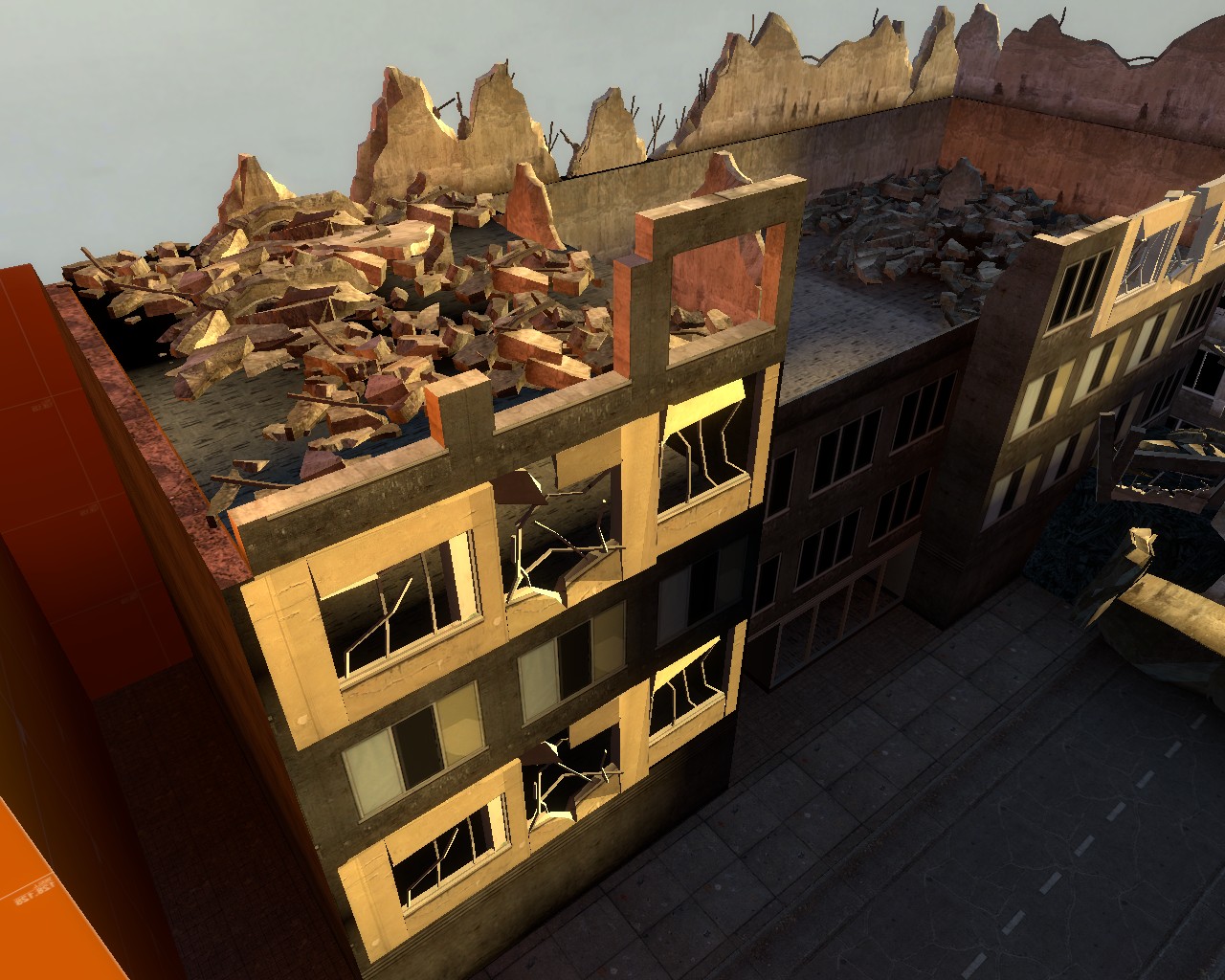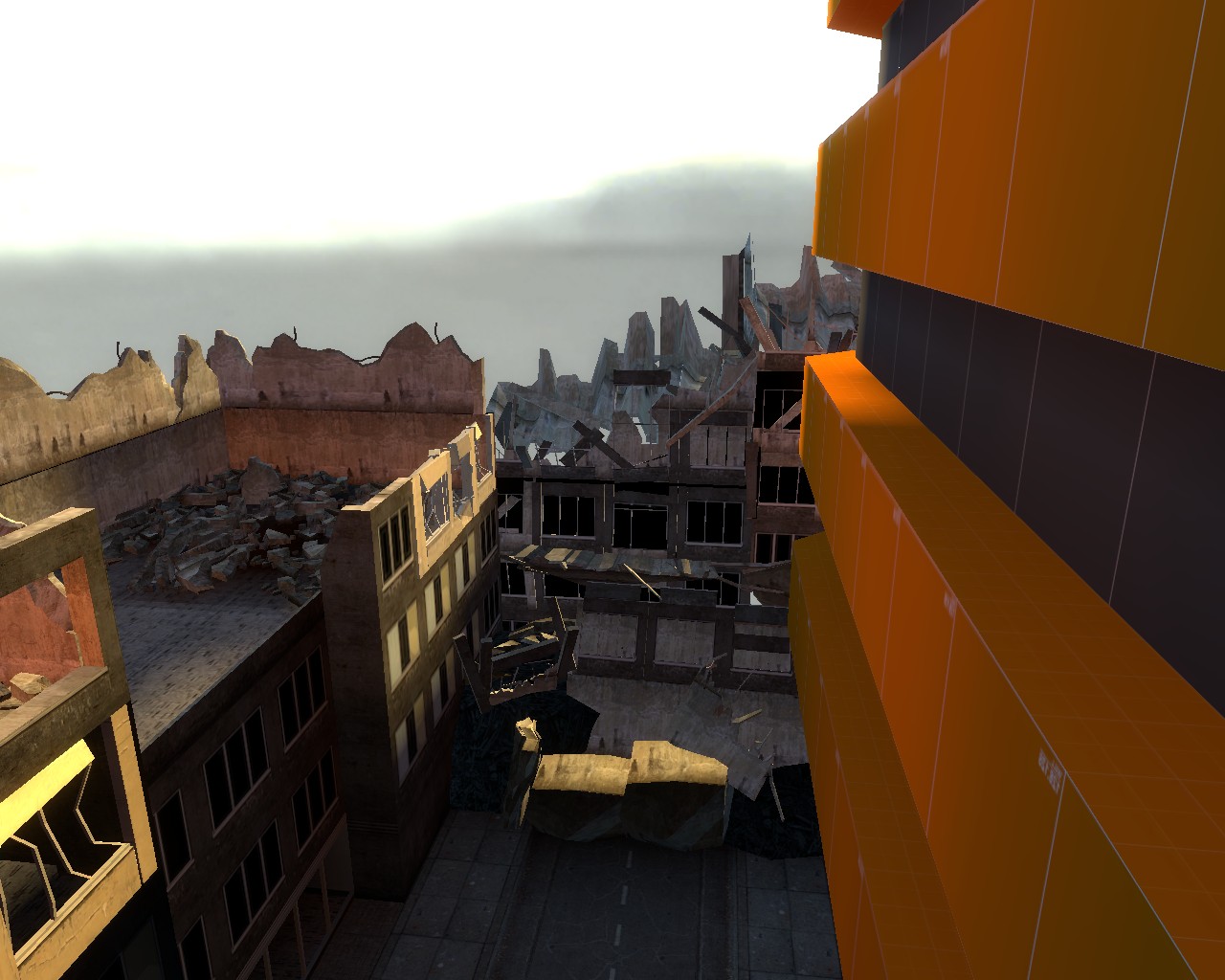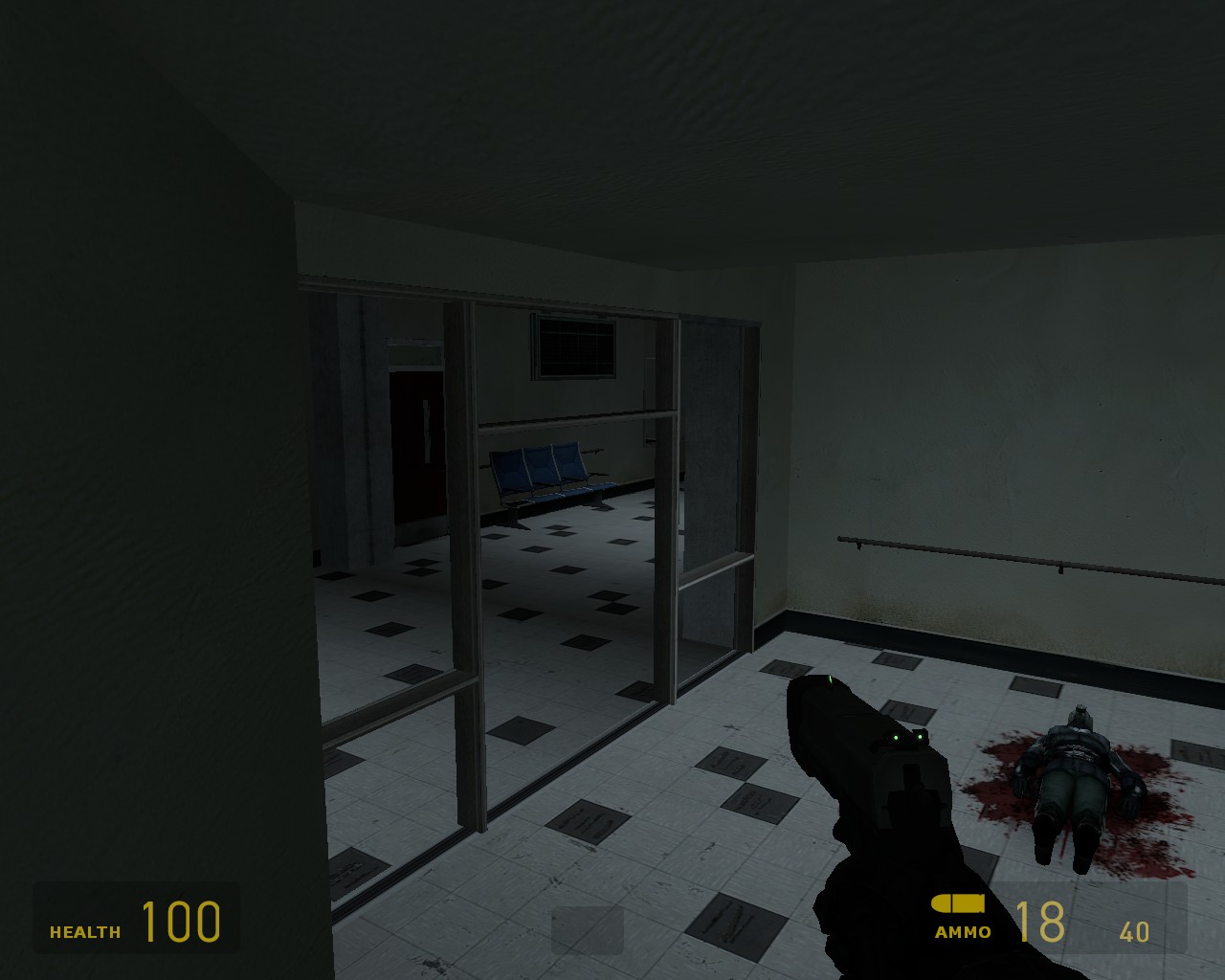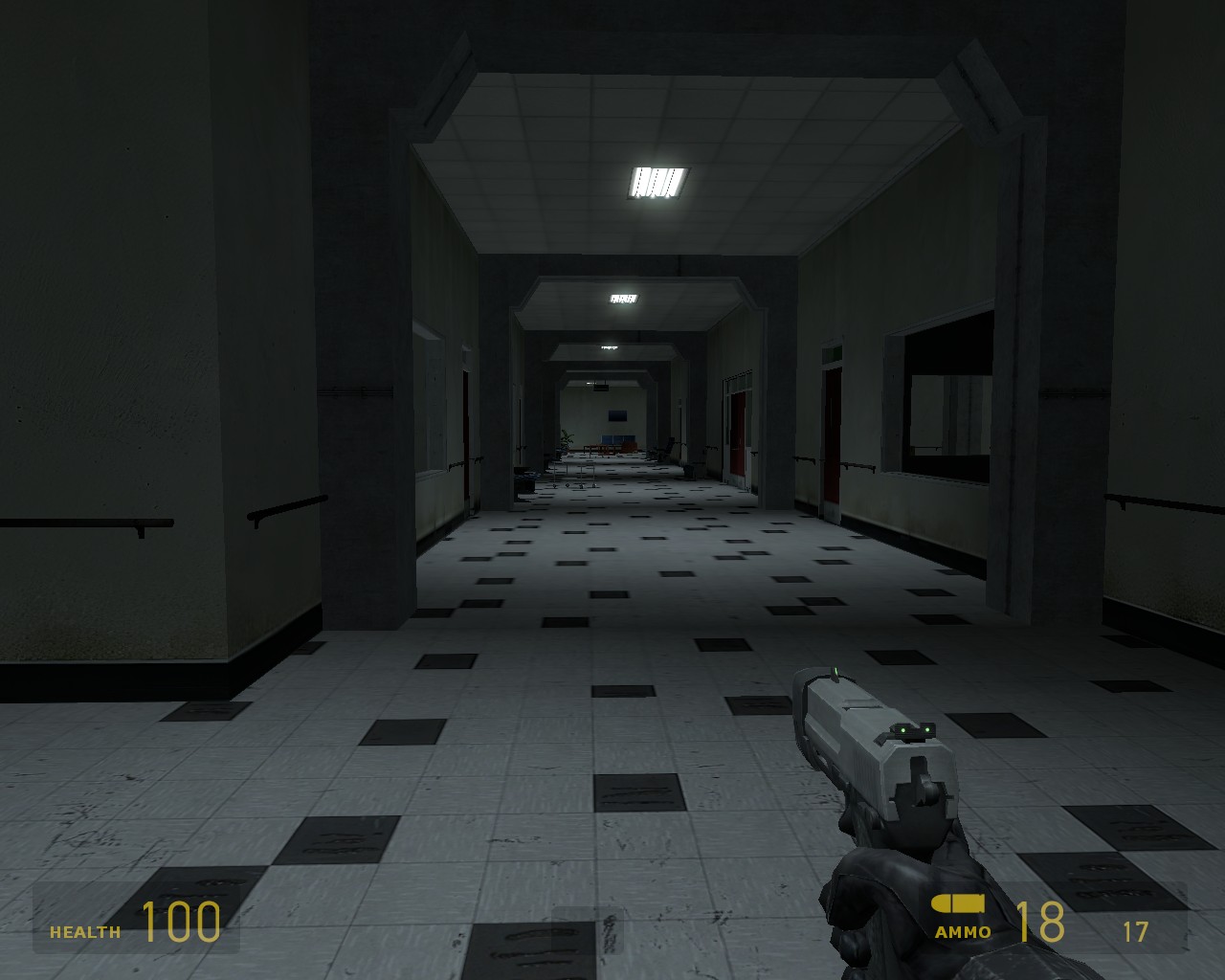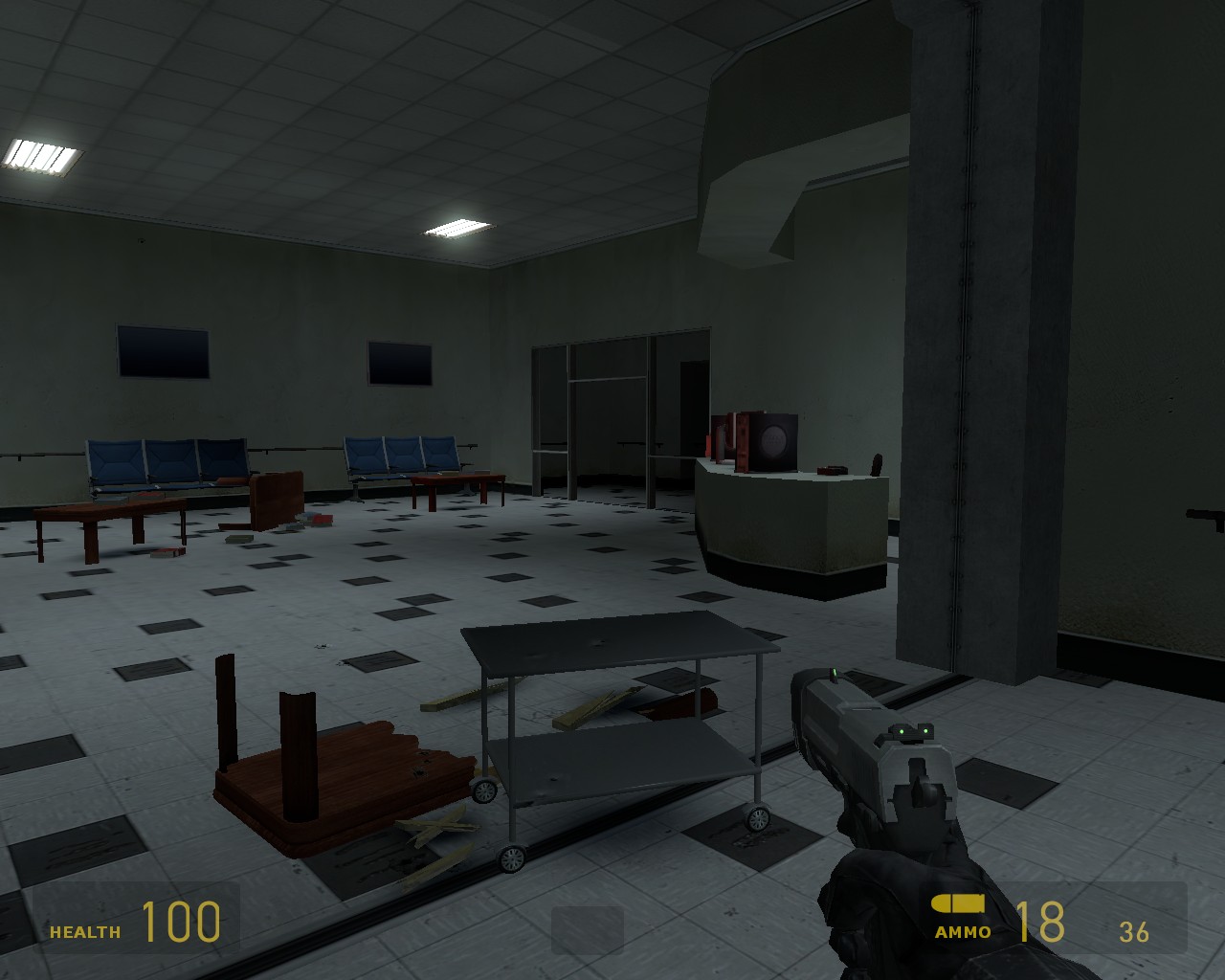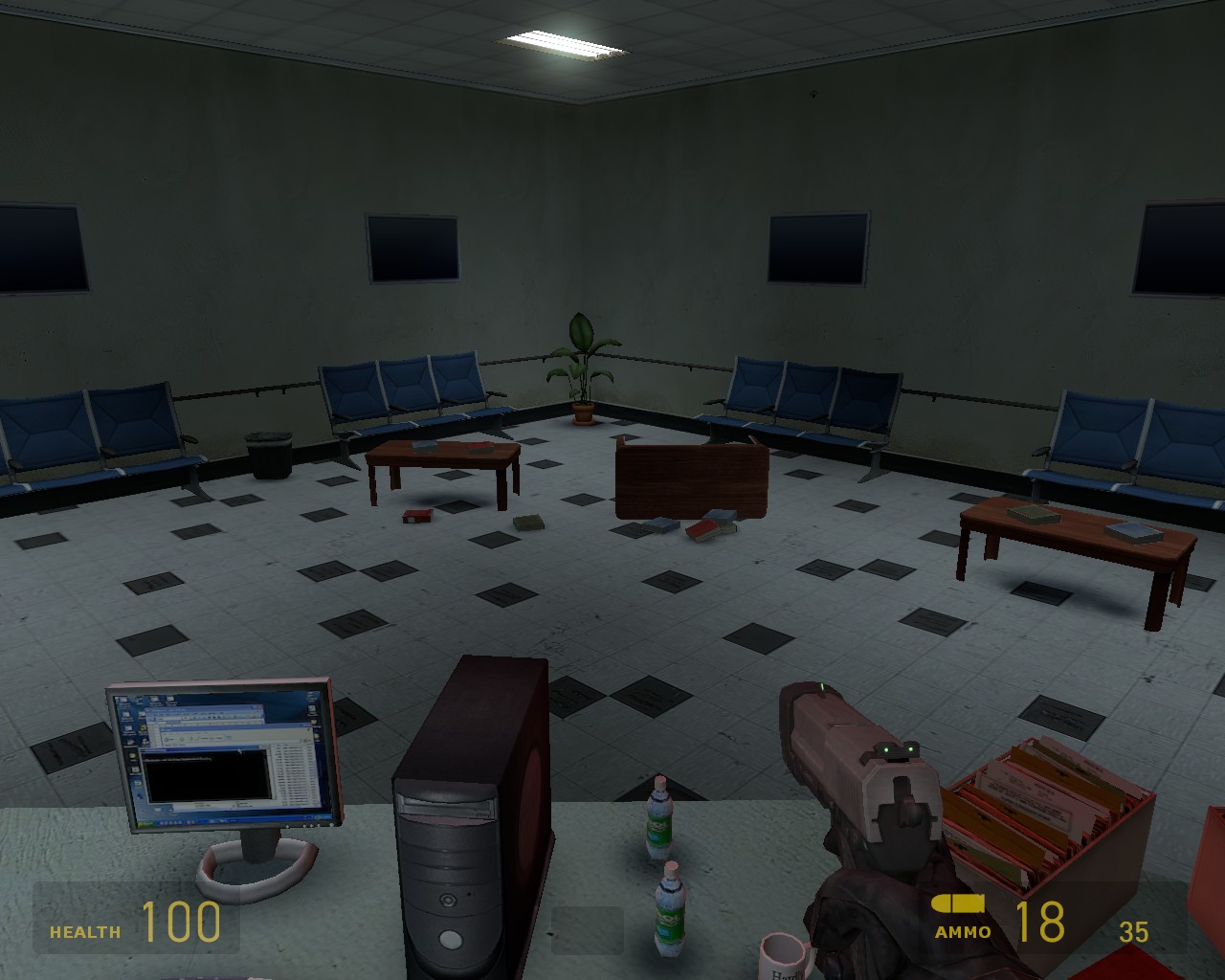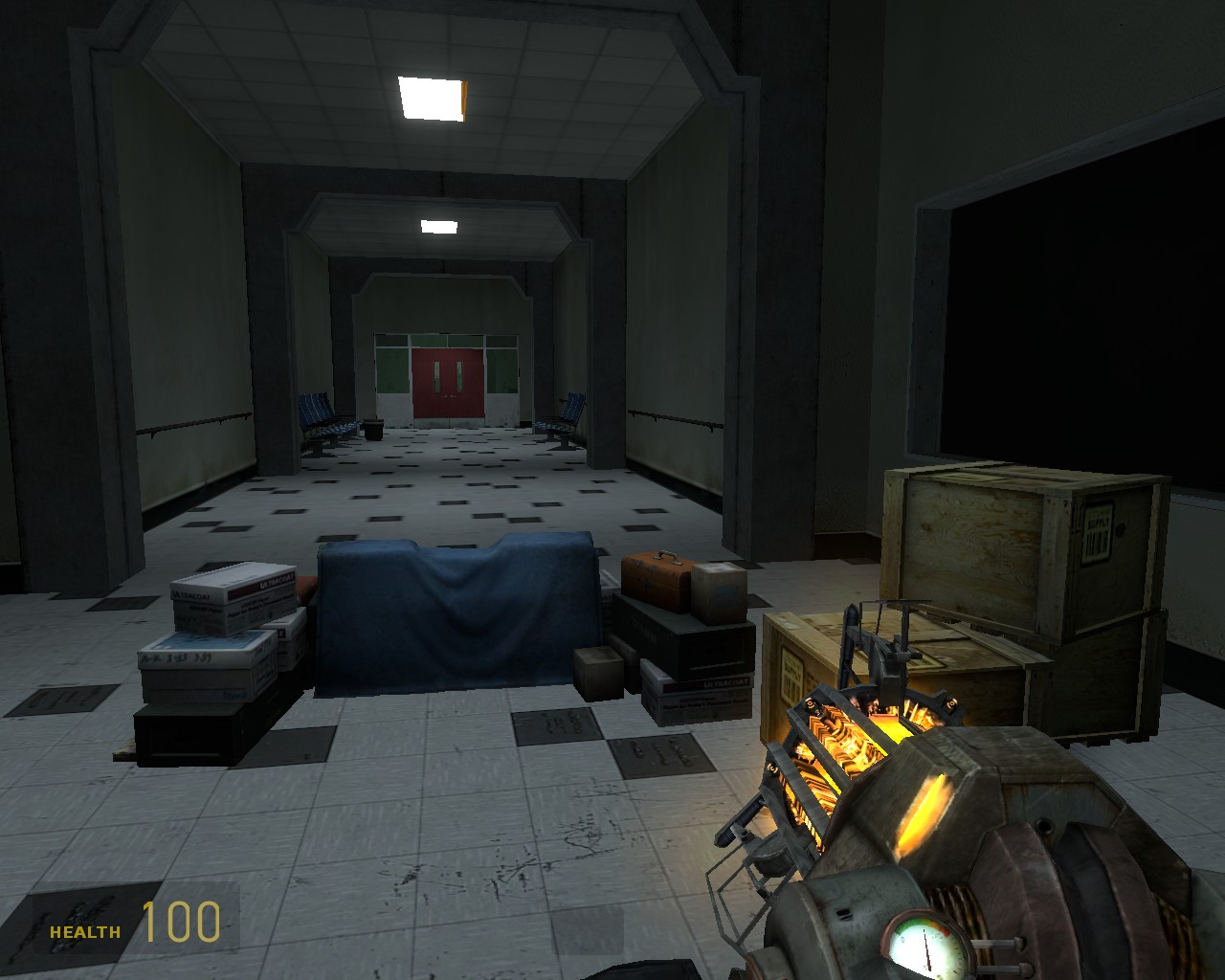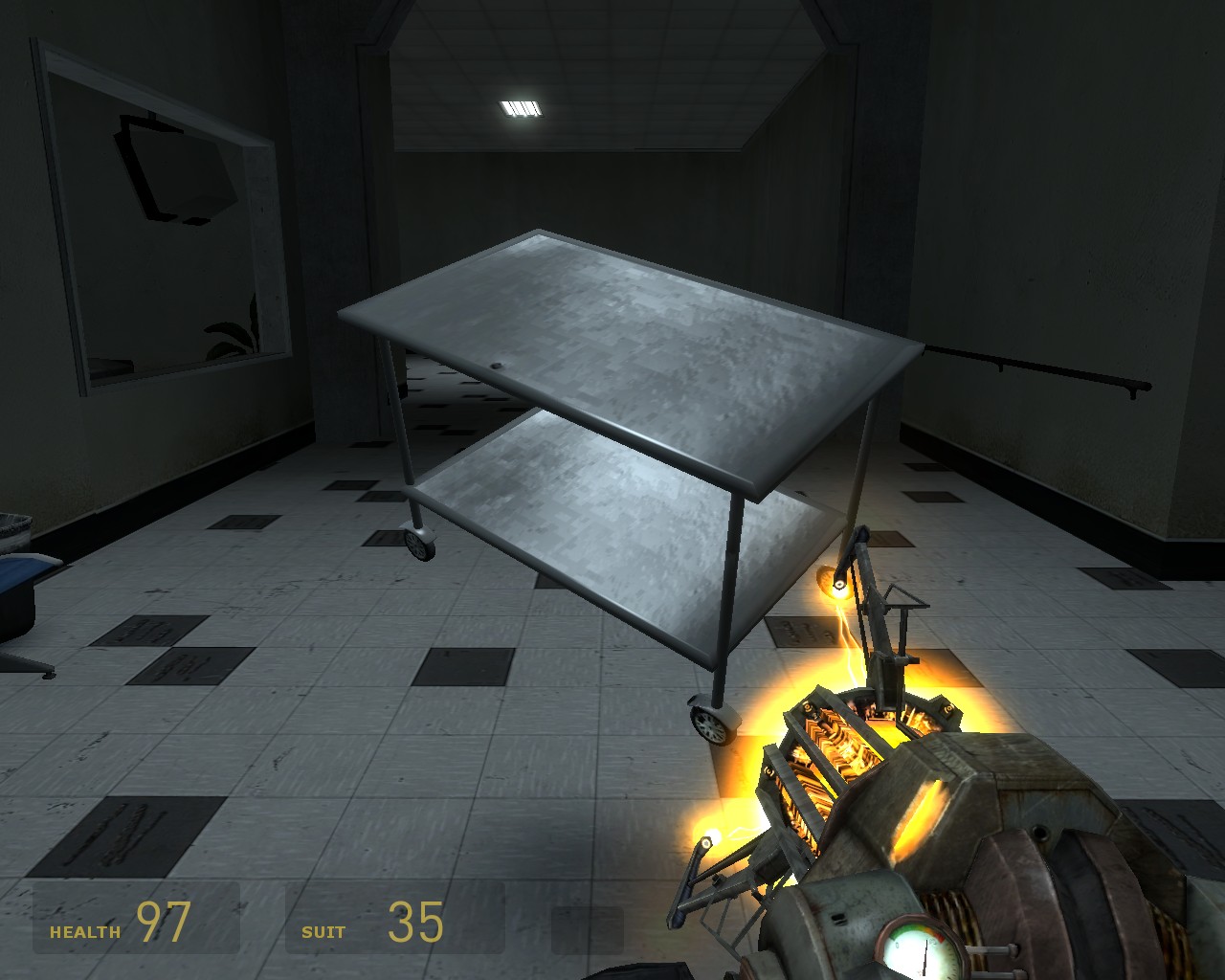 Alongside redesigning old maps we have also been working on new ones as well, thanks to our mapper Ciefstatten, this was made possible.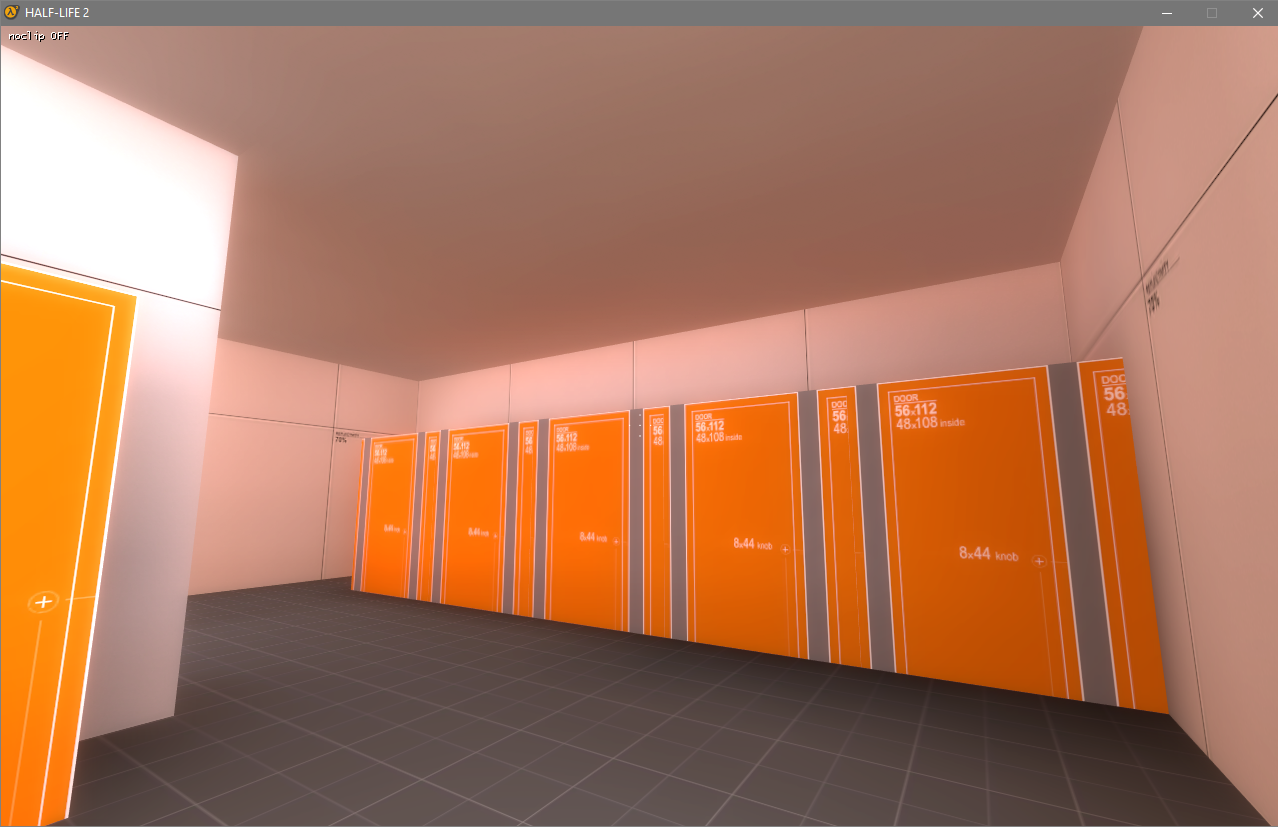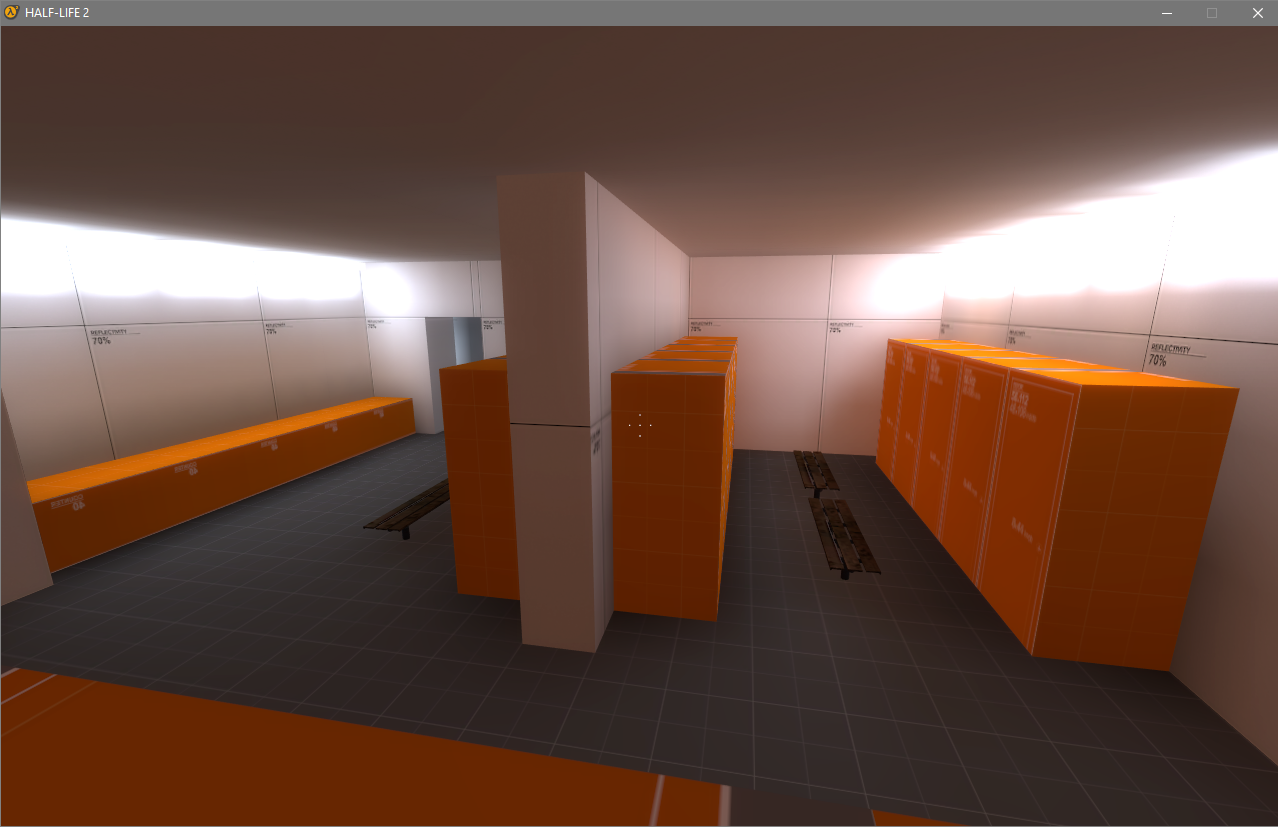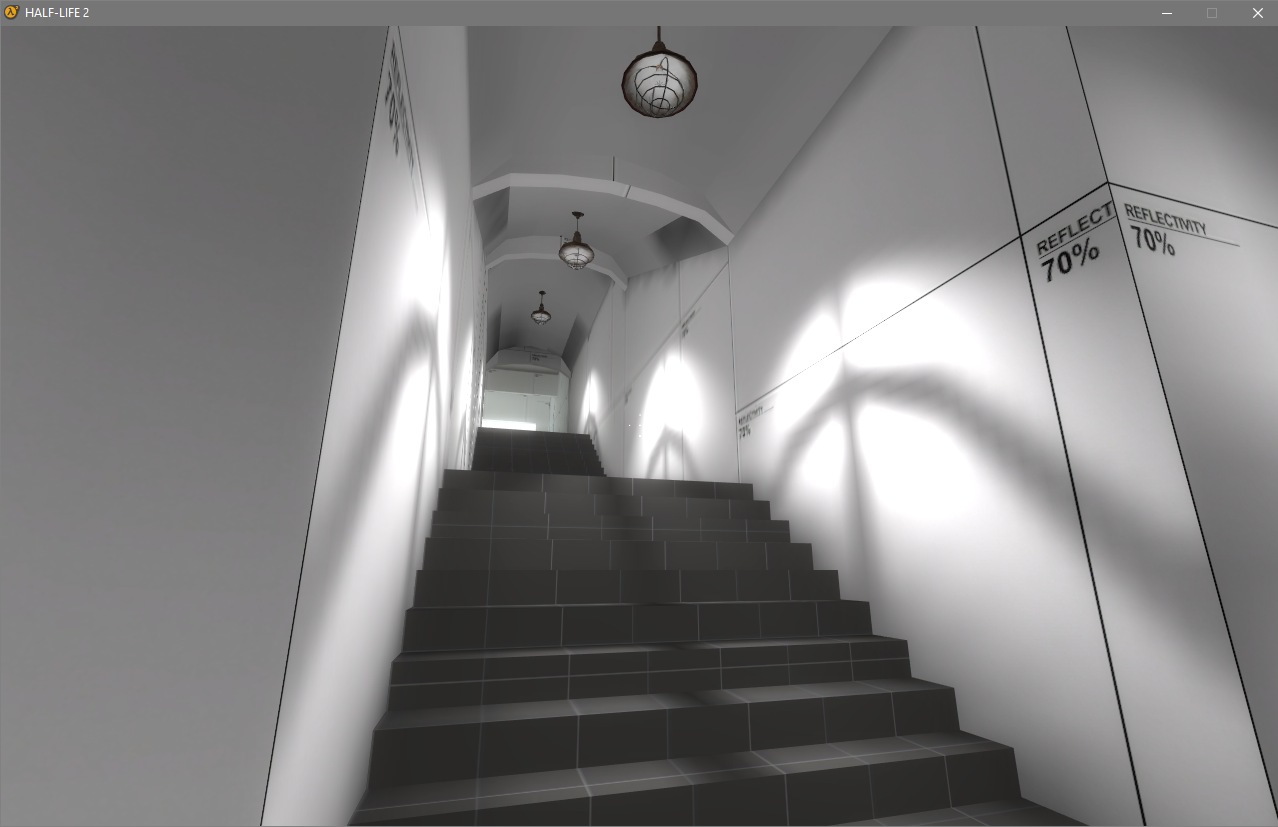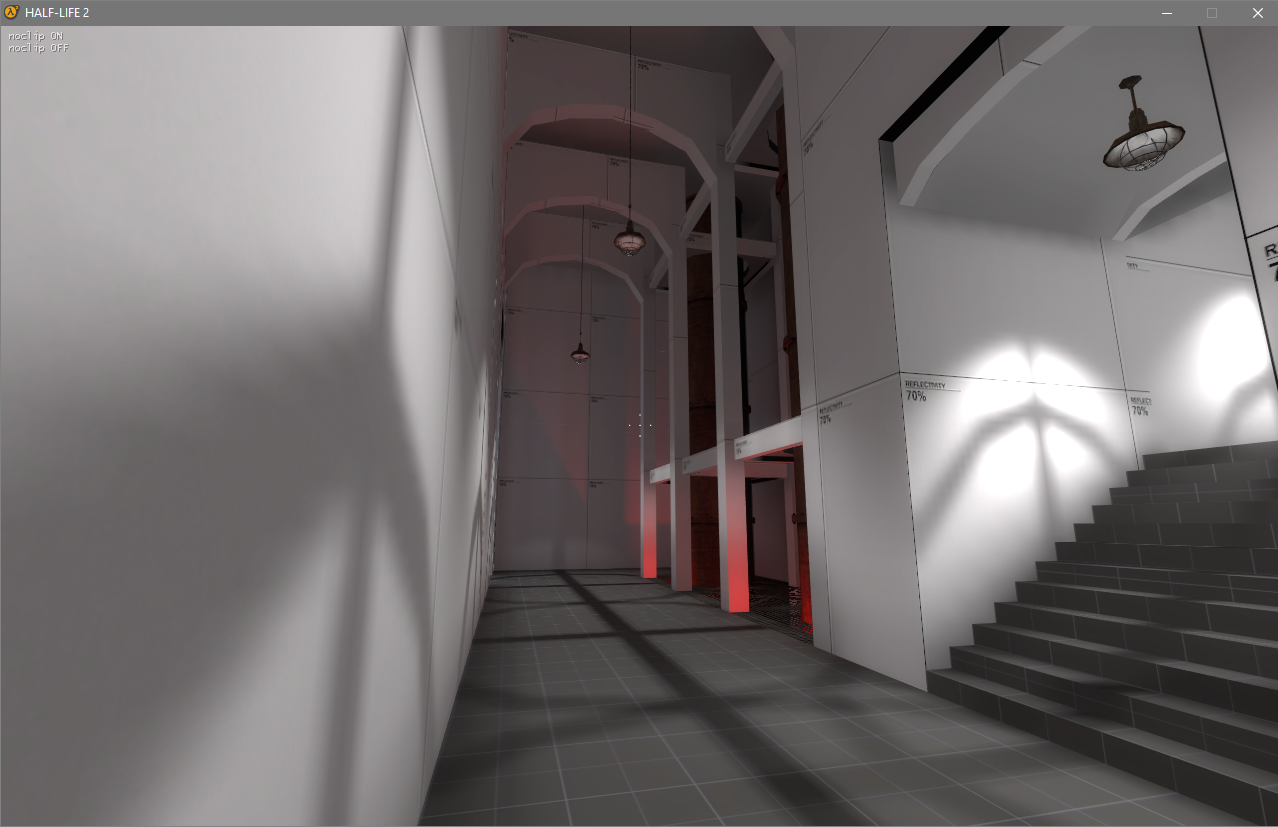 As custom content goes, be it maps or new weapons, we do strive to create unique assets to help us visualize the "what if's" within TTE. These new assets be it a simple texture, animation or character design inspire us tremendously, and sometimes they become welcoming additions to TTE. Case in point, the Thot Destroyer! Our custom weapon model, fully textured and animated for glorious thot exterminating action! Special thanks to wraybies for the work as well.
One of the spaces we have been lacking for a while has been proper concept art portraying characters and settings for TTE. We initially ignored this, considering we still prioritized our plan of establishing basic gameplay first, but later realized establishing the image of the mod was integral to understanding what the whole mod means. Luckily, we are fortunate to have a new dedicated concept artist for TTE who has been generous enough to work on proper character art in due time. Special thanks to Scorchle for the following work: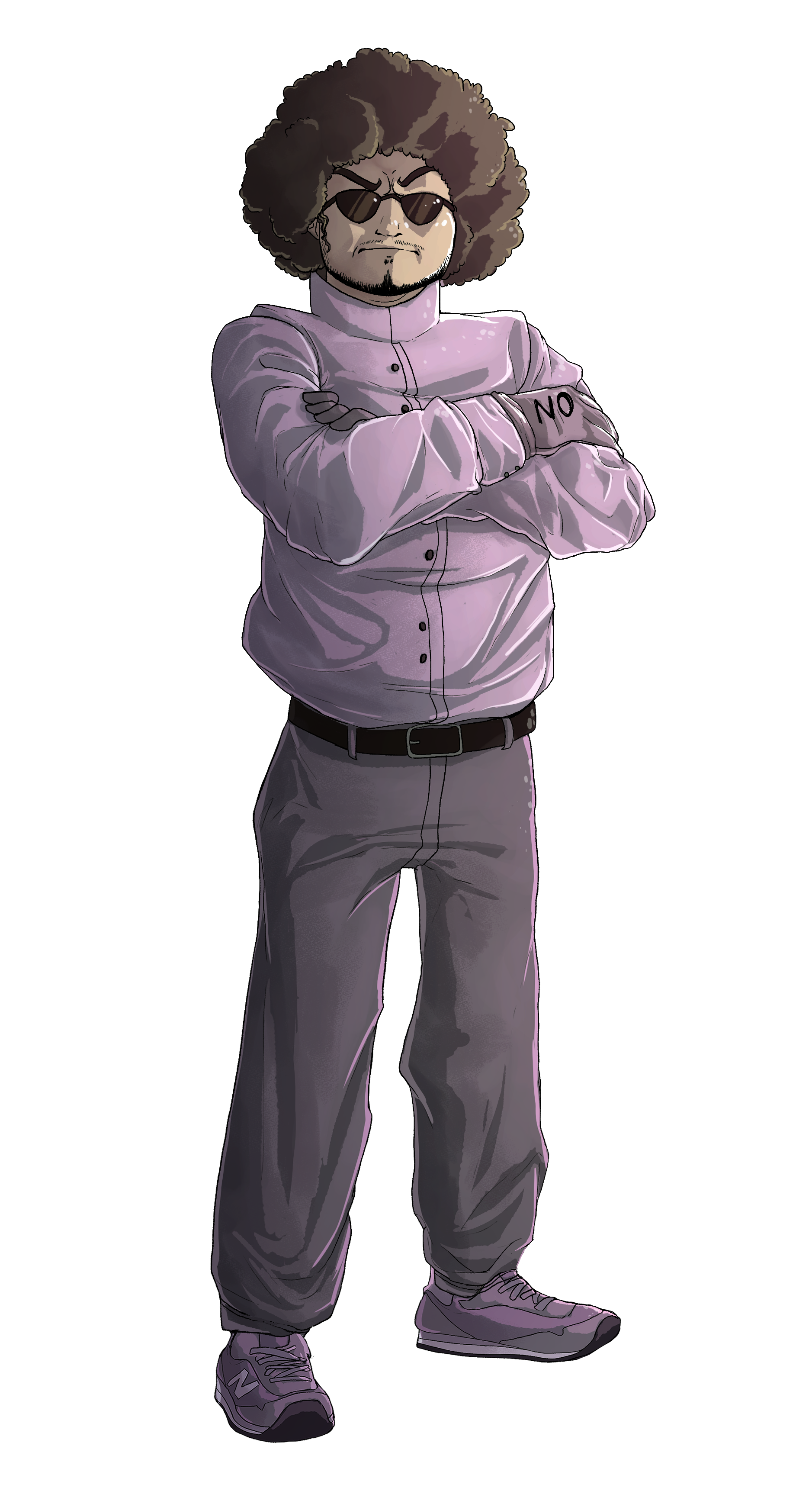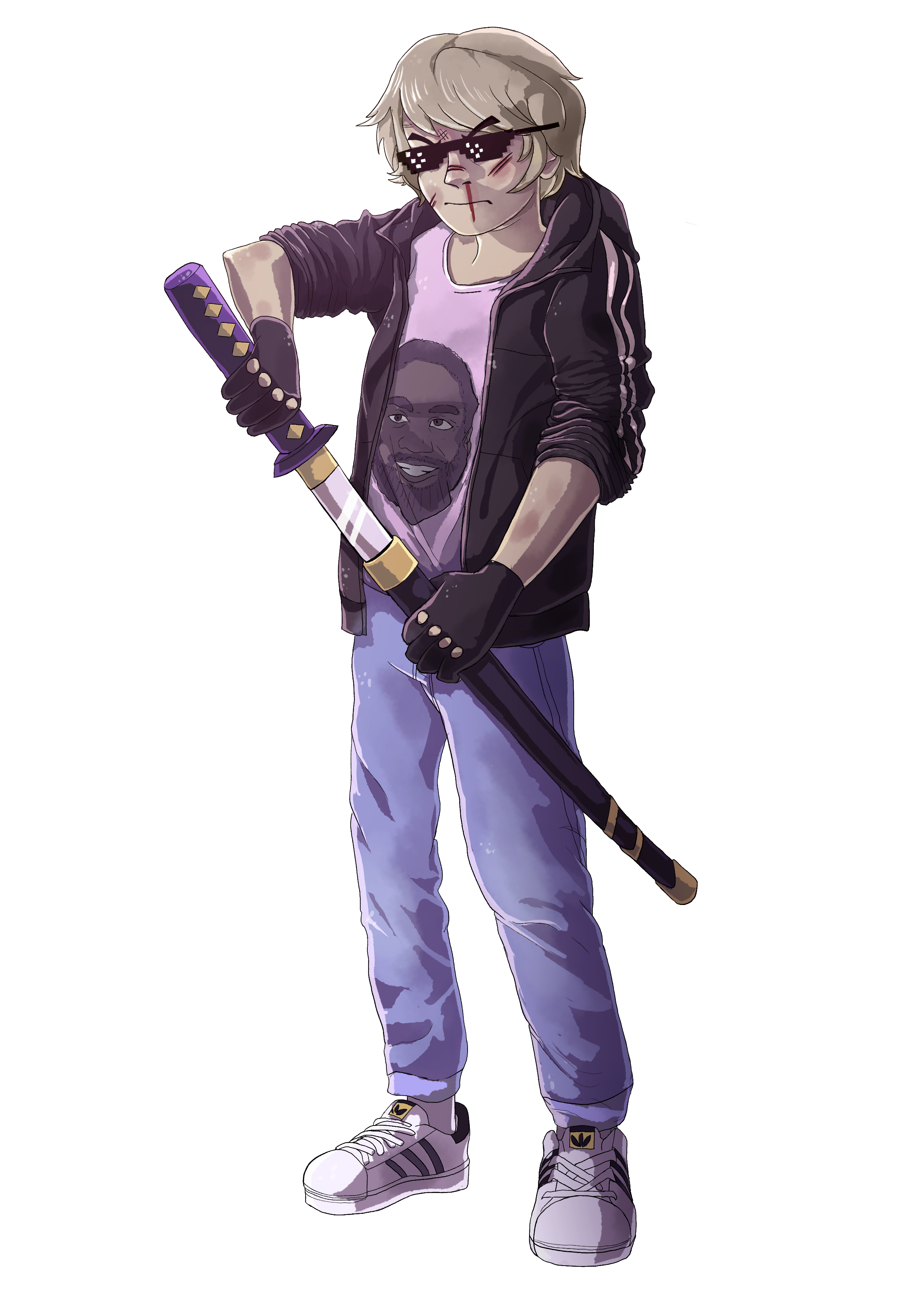 Future plans and motives
As we stand now, TEAM TELVY is still dedicated to its current plan. That current plan being the completion of the mod's prologue campaign. Once the prologue campaign is at a playable state we will proceed to finalize it, hence completing our goal to then move on to the main gameplay experience. For now, we will continue with working on modifying the mod's source code, work on more maps and hopefully more visual content. All of which we will update here accordingly.
CONCLUSION
This practically wraps up everything for now, school is starting back but that won't stop us from progressing on TACTICAL THOT EXTERMINATOR'S progress!
If you fellas out there would like to see more of what we have to offer, please! Modwatch us here on our Moddb page! Join our TEAM TELVY - F.O.B server for business inquiries and opportunities to help in TACTICAL THOT EXTERMINATORS's development!
If you have any questions you can always email us on our email address team.telvy@gmail.com
My personal website right here as well to know more about me
Besides that, I hope everyone of you out there following stays cool and calm! Toodles!