Happy Easter everyone! Spring is here, the sun is out, the grass is getting greener, the birds are chirping, and some thot is out there ruining a perfectly good poppy field for her vapid instagram account! (No seriously this is a thing happening check this out
Update Introduction
So as for us peeps here at TEAM TELVY, things for us individually have been gradually getting better and brighter, yet for TACTICAL THOT EXTERMINATORS's development hasn't been good too much. Since our last update back in January nothing of immense importance has been going down for a number of reasons. For starters the early months of any year is a stressful period of midterms and work outside of mod development for college and university students, which people like me and 90% of active members of TEAM TELVY are. Even those not in university are just as preoccupied such as our high-school aged devs who have to deal with not only tremendous stress from high school but also their personal matters in life. Another factor to consider is the tremendous timezone difference when working with members, which inadvertently affects our cooperation and synergy.
Many critical members of our team have been undergoing excruciating hardships on a personal level that has no place to be discussed in depth here. Regardless we are inching ourselves ever so forward and even in the span of three preoccupied months we have managed to gain some change and progress!
Team Updates
In the past few months we have had a number of team members come and go. Some either showed up then left immediately, and others felt they weren't of significant use to the team and therfore left. Some left and came back and some have joined, stayed and contributed immensely. Our newest additions to TEAM TELVY are as follows:
@Tobias |ZOOT|#1563 [RBL] Toby

@Brushtool#6805 Brushtool
@Tenchi#3205 Tenchi
Toby will be working on as a mapper and has done some proficient work and even volunteered to do some interesting things so far not previously requested by me! Brushtool is our core programmer and has been the most crucial and important member in terms of pushing the project forward. Brushtool has been able to set up an online repository for TEAM TELVY that allows us to transfer and exchange files easily through the use of a VPS (Virtual Private Server). Brushtool has also been able to create a completely new version of TACTICAL THOT EXTERMINATORS on Source SDK Base 2013, which we will discuss in advance in detail. Tenchi is our latest member as of recent and has been focusing on commissioned optimization work, so far optimizing one of our maps for the prologue of the mod.
NEW STUFF
Our most active member historically in terms of creating new assets has got to be Ivanov. Ivan is our foremost prop modeler and has been working on simple props for TTE. Very little respectively but the few he has made will definitely be put in to use soon. The first being a key model to be used within our Escape from Castle Thotenstein levels to replace a current placeholder:
Brushtool has been in the works creating a new version of TACTICAL THOT EXTERMINATORS over onto Source SDK Base 2013. Historically TTE has been run on a modified version of Half-Life 2 using BriJee's Source Modding Base and while it has helped tremendously for setting up the foundation for TTE and all its gameplay mechanics, the base was a setback due to its file bloat, restrictions from it running on the outdated 2007 version of the Source SDK and also due to the fact that we were wanting to implement a number of mechanics previously unable to be implemented without hard sourcecode. Alongside the fact that utilizing the .vpk file format that Source SDK 2013 allows will make it easier for files to be compressed, stored and transferred easily.
As with a new mod base we also had to go through the process of adding new weapons from the old version of TTE. As of now we have managed three weapons back into the mod being the Le Doogle Dualies, the SR1M "Syrup" Pistol and Millenia's M4: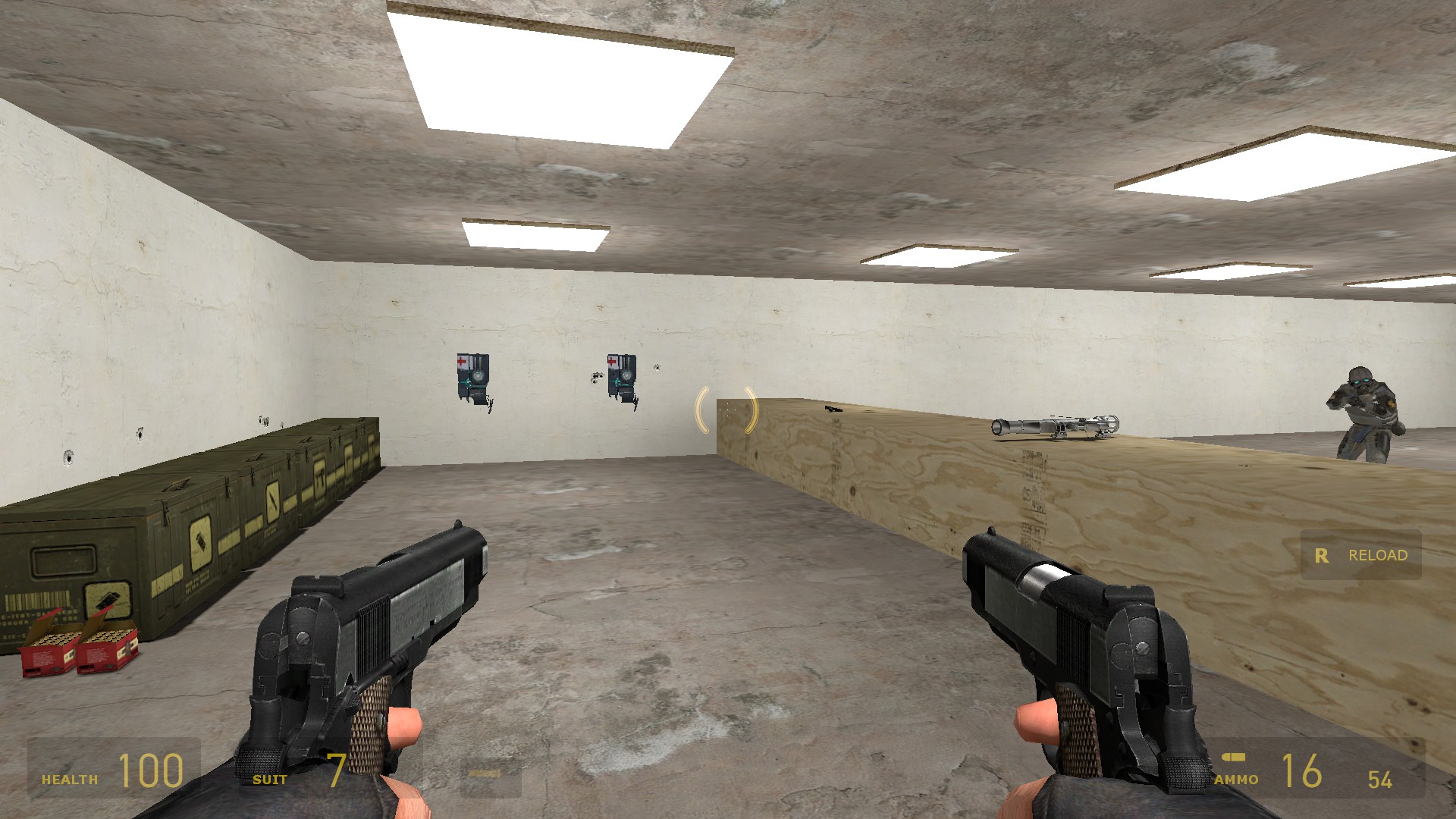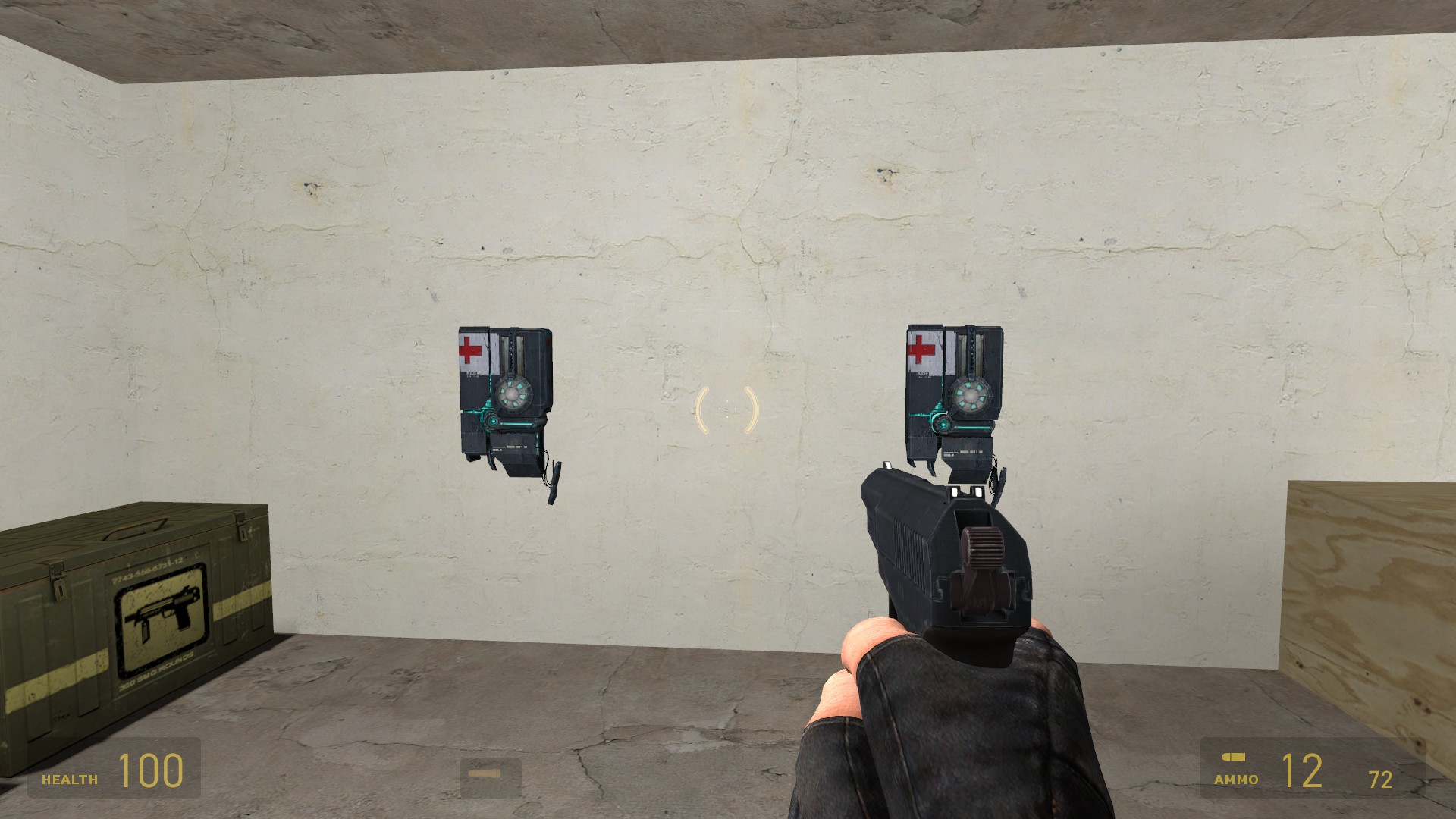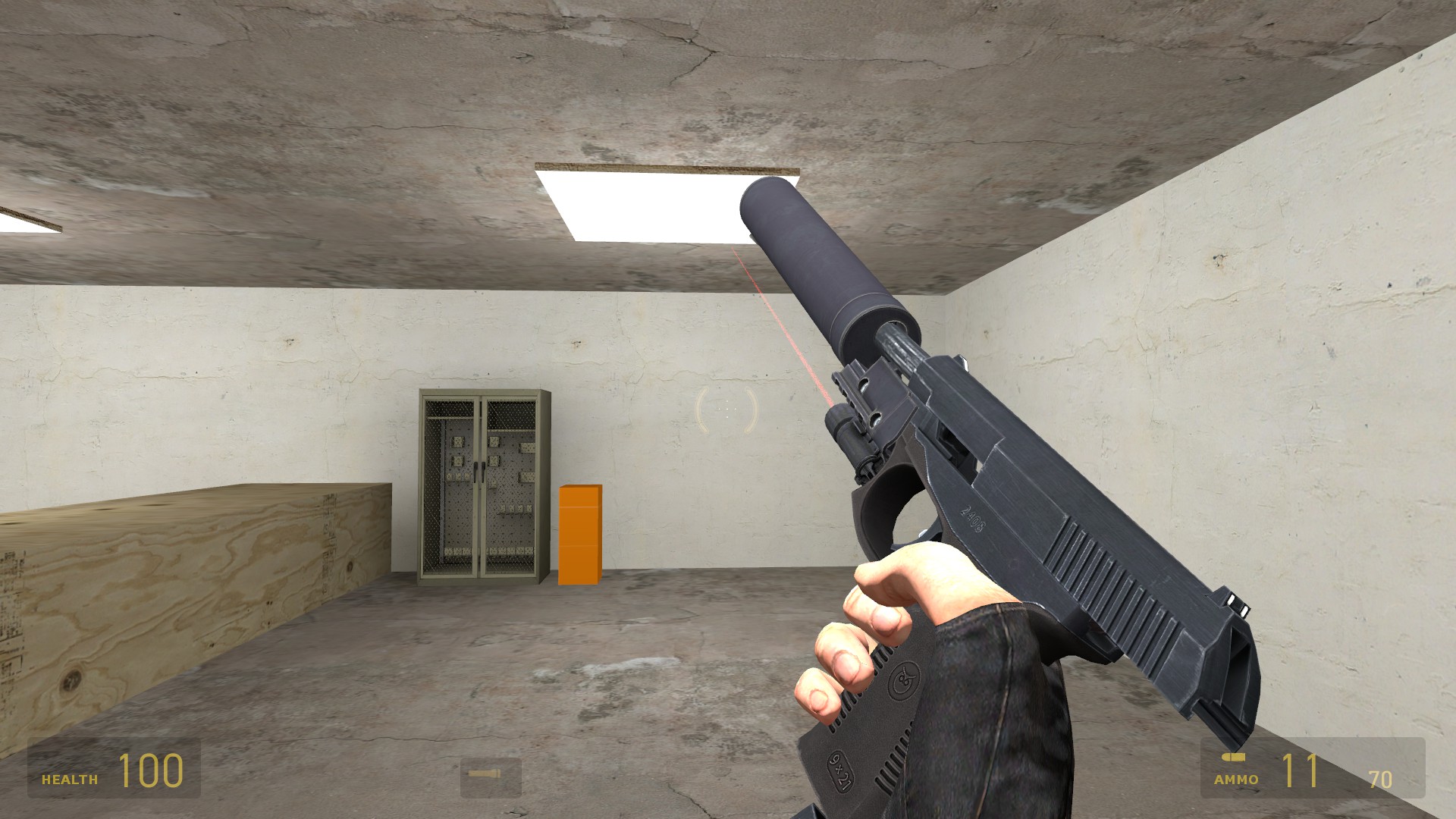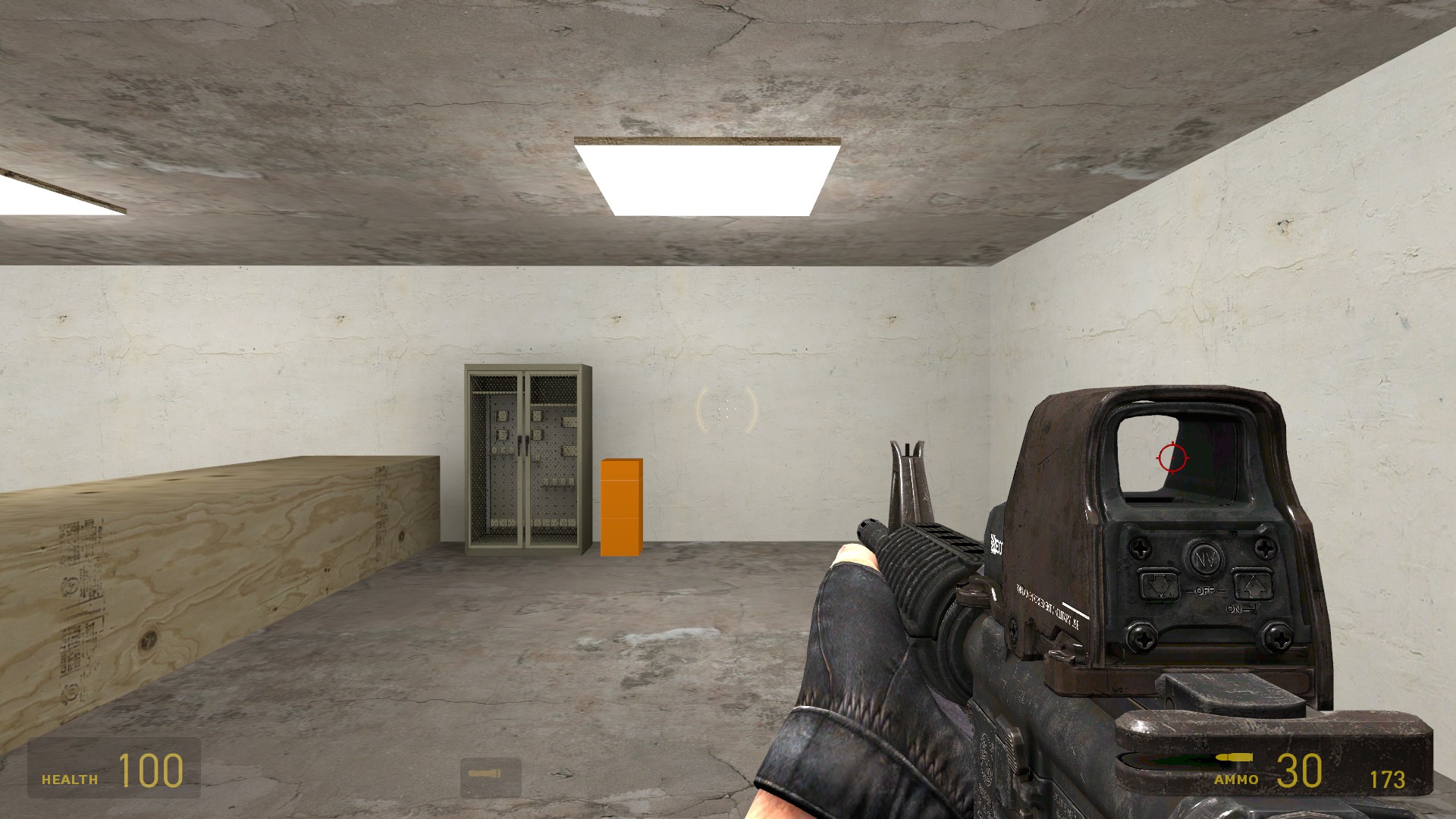 Toby is still working on some things but one interesting thing he did was spruce up the old introduction map from the alpha playtest of TTE a while back and we do have a WiP image of what he has done!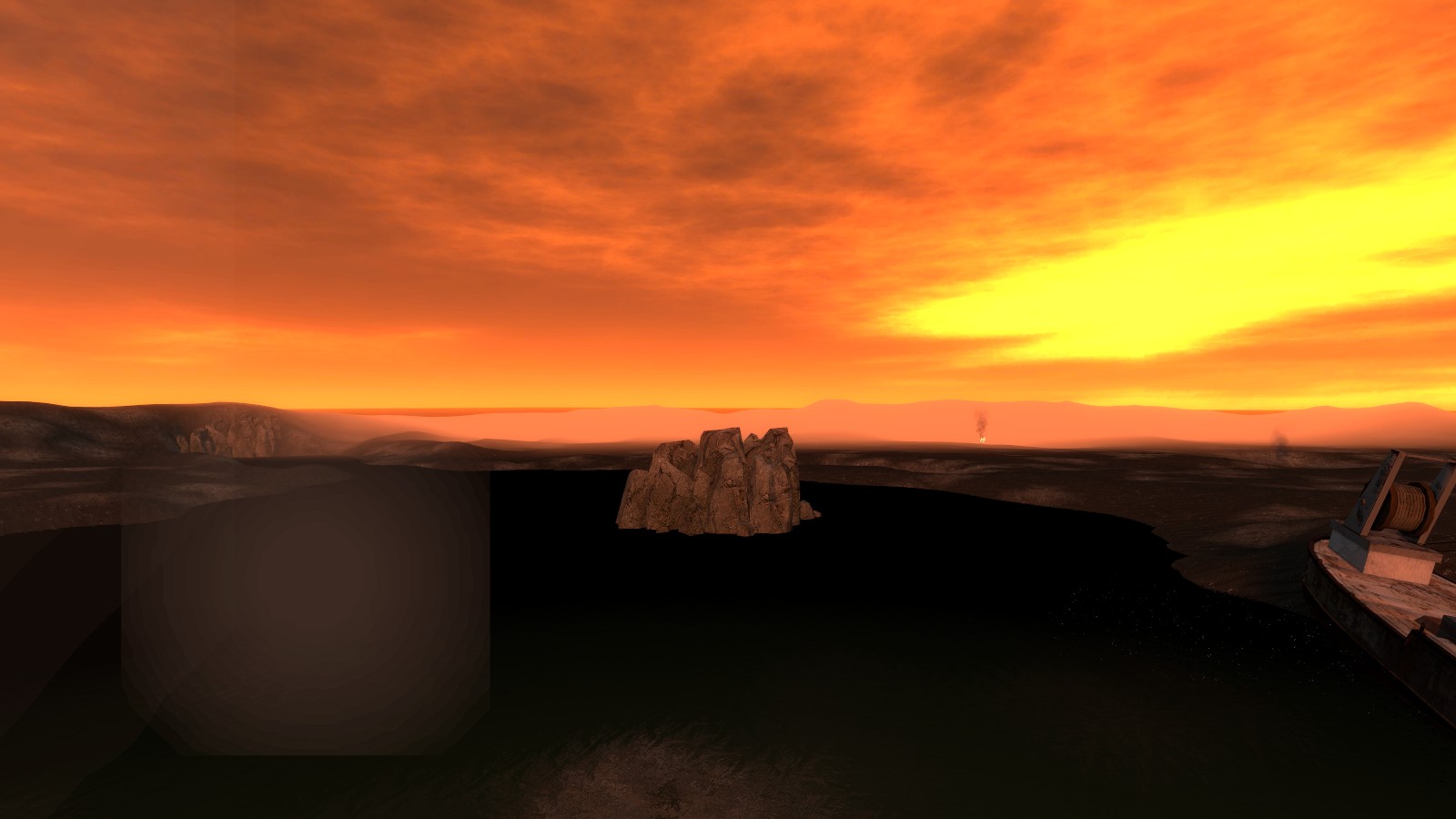 Tenchi, our newest mapper, has been able to optimize one of the modified maps created from our late mapper WALLe, fixing a lot of broken areaportals and just overall making the map smoother to run on most systems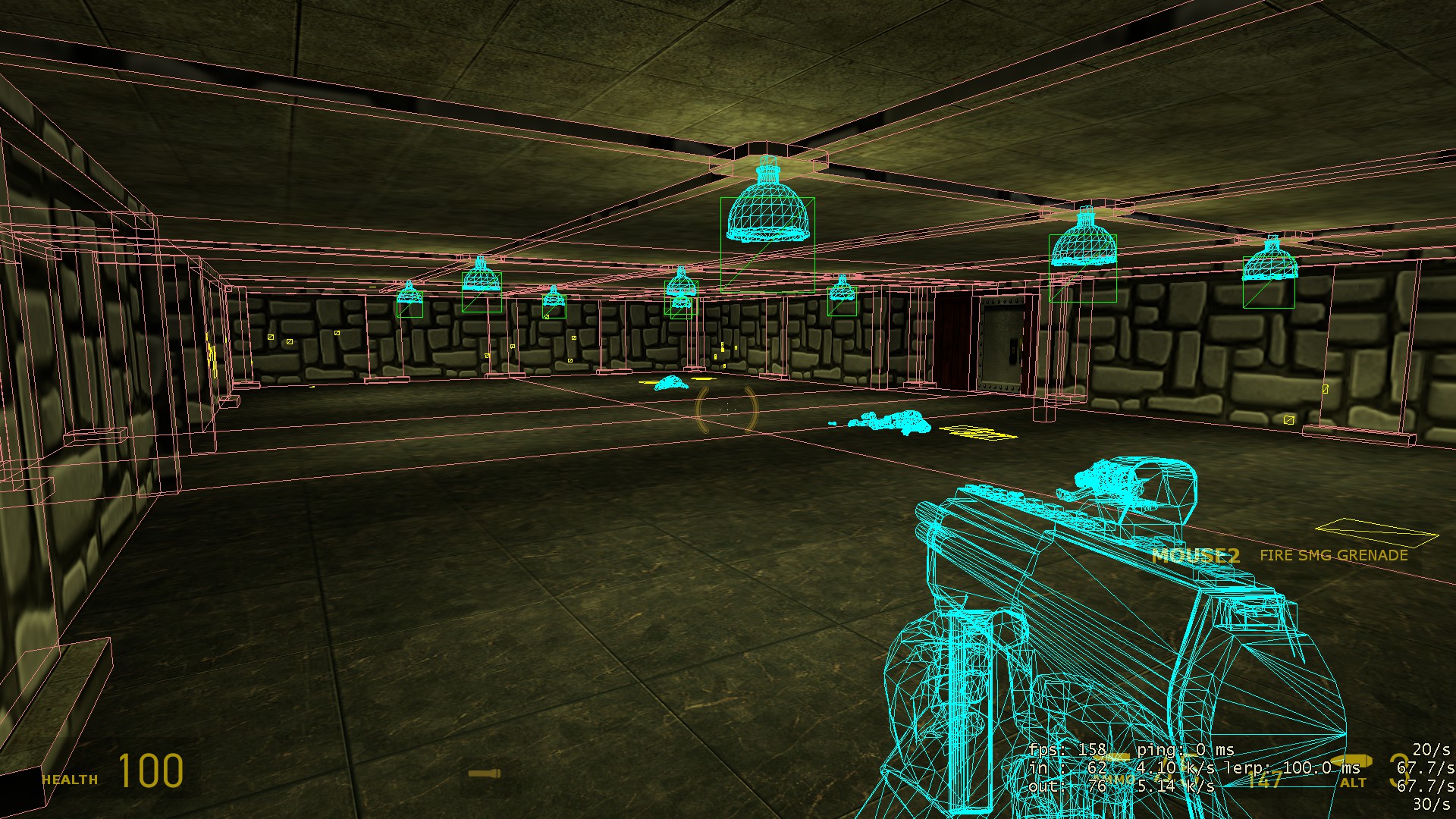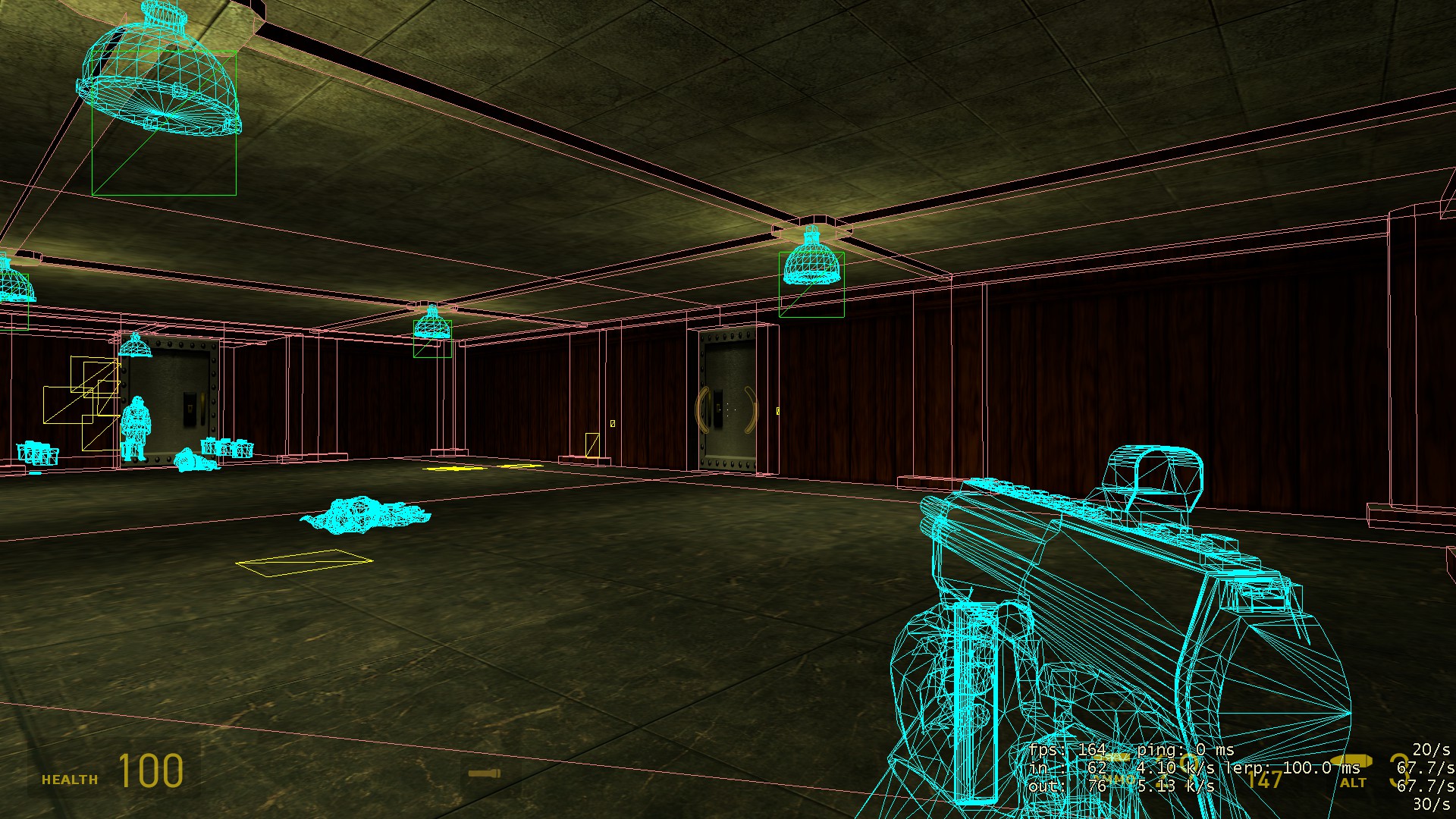 Perhaps the biggest thing to showcase out of all of these things is definitely :b:ren LMG's new weapon animations for the Normie Pistol! :b:ren (now refered to as brandy as he is constantly changing his name on Discord smh) has been interchangeably working on one of many weapon animations commissioned. He has been preoccupied with his work on his personal Half-Life 2 mod Vance which has taken a hefty chunk of his time to work on TTE's weapon animations. The weapon is still in a WiP progress stage with certain rigging issues needed to be fixed but so far what we have seen is promising!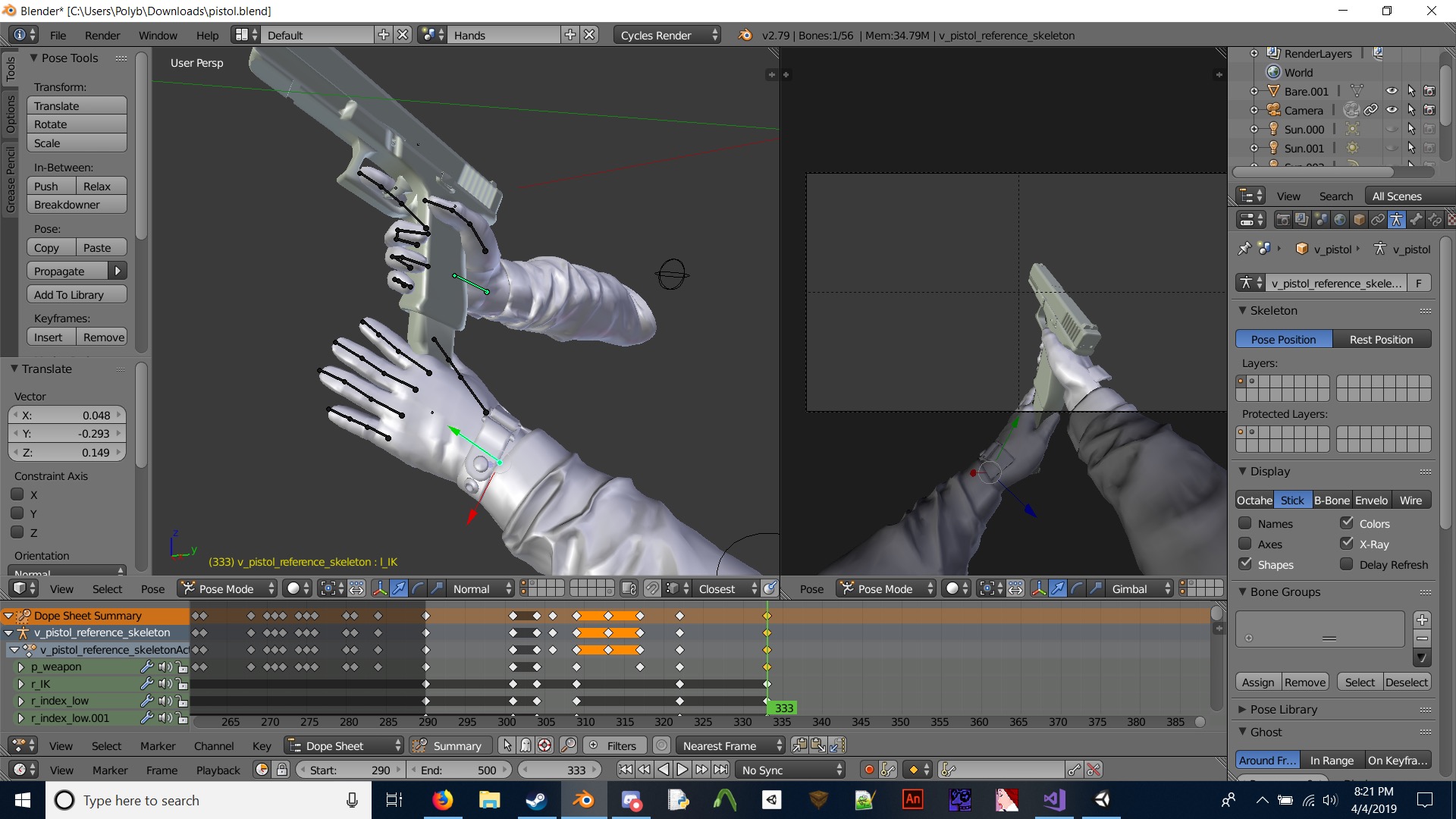 This practically wraps up everything for now, once school is out for all of us the faster we can progress in TACTICAL THOT EXTERMINATOR'S development!
If you fellas out there would like to see more of what we have to offer, please! modwatch us here on our Moddb page. We have also recently created a new Discord server exclusively for TEAM TELVY business inquiries and to vet new potential members to join the team and aid TACTICAL THOT EXTERMINATORS's development process. Prior to this post I have changed the discord links of the previous article announcment to this new one. The new server is our new TEAM TELVY - F.O.B.
If you have any questions you can always email us on our email address team.telvy@gmail.com
My personal website right here as well to know more about me
Besides that I hope everyone of you out there following has a pretty heccin' swell day. Toodles!