Join the Discord server Discord.gg
Welcome to Swadian Interregnum 1387 - TheSwan Edition, this mod will contain the idea of Swadian Interregnum 1387 mod from 2013, sadly that mod is dead and not finished even as i understand, ive taking on my self to bring it back to the table, the base of this mod will be Tocan's, a good mod with lots of good features such as: free lancer, salt mine, enlist in an army, diplomacy, PBOD and more(i may add some myself), if you wish check out Tocan's mod Nexusmods.com and the Swadian Interregnum 1387 mod Moddb.com
The story line of the mod(from the original mod):
The year is 1387. 130 years have passed since the reign of King Harlaus I, and his last heir, Harlaus IV, has met an untimely death. With no heirs himself, Harlaus IV has left the Kingdom of Swadia with no clear line of succession. The great lords of Swadia now stake their own claims to the throne and declare themselves rightful King of Swadia whilst declaring war on other "pretenders." The fate of Swadia is clouded in the fog of war, politics, and treachery. Will you support one of the lords in his bid for the throne? Or take advantage of the situation and seek to claim the crown for your own?
Will contain the 6 factions in Swadia and each will have different color base on their uniforms, also specialization(for example: crossbow, longbow,knights,foot-knight etc..)
Factions
Duchy of Praven - The most powerful faction, seated in the northwest of the map.
Duchy of Dhirim - A wealthy Duchy in the east. One of the original 4 powerful Duchies in Swadia.
Duchy of Uxkhal- A rich trading town at the source of the river seperating Swadia from old Rhodok lands.
Duchy of Bruen- A relatively new, booming town made wealthy from the riches in the sea trade from far away lands.
Duchy of Lumbar- A small Duchy nestled along the banks of the Swadian River. A natural rival to Uxkhal in the River trade.
Duchy of Kalberl- Ruled by the capital city far to the north east, this Duchy profits from trade with the exotic lands of the Vaegir and Khergit..
Will contain the same map of Swadia with minor tweaks:
Go to the "Images" section to see more showcase.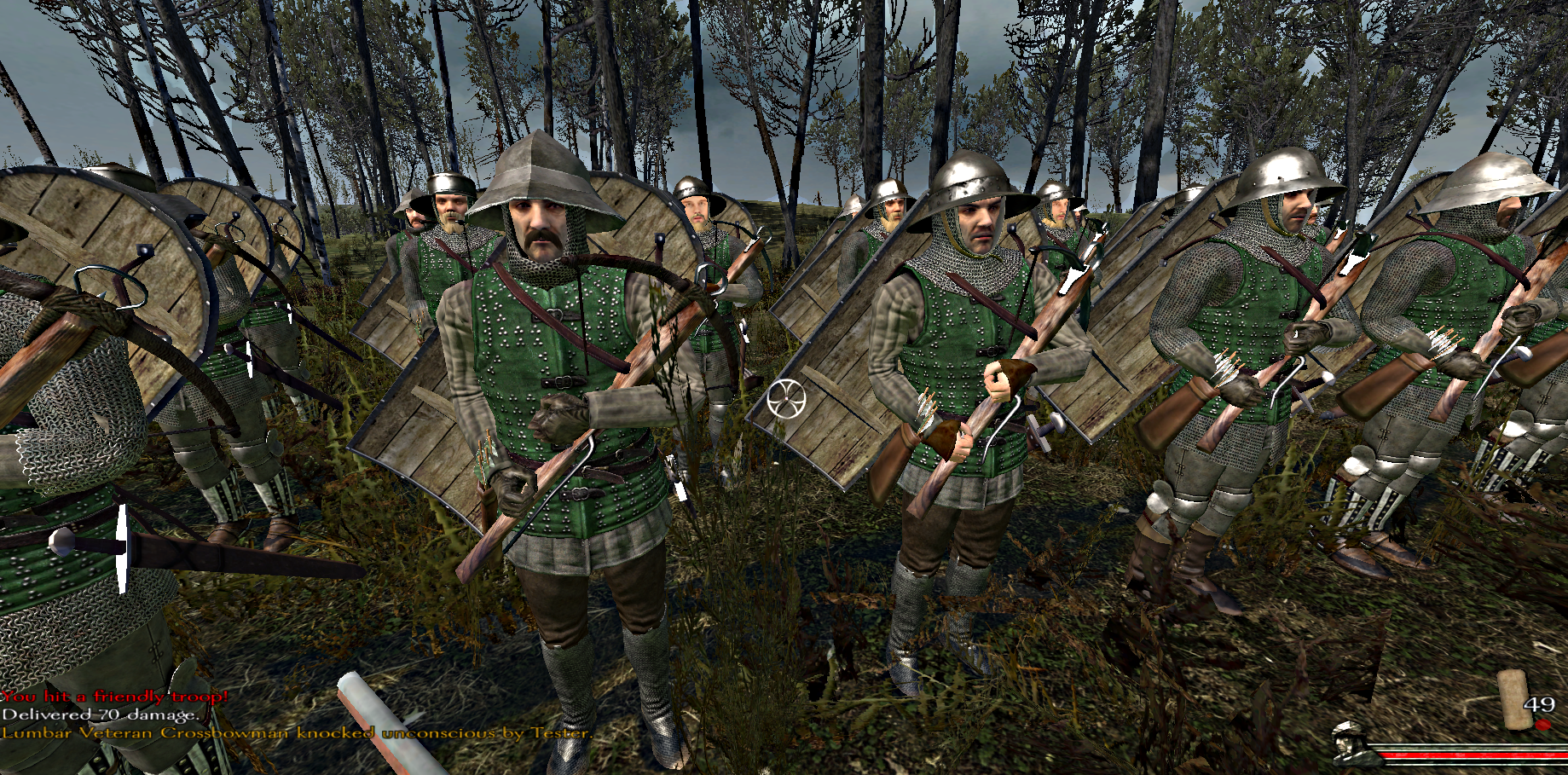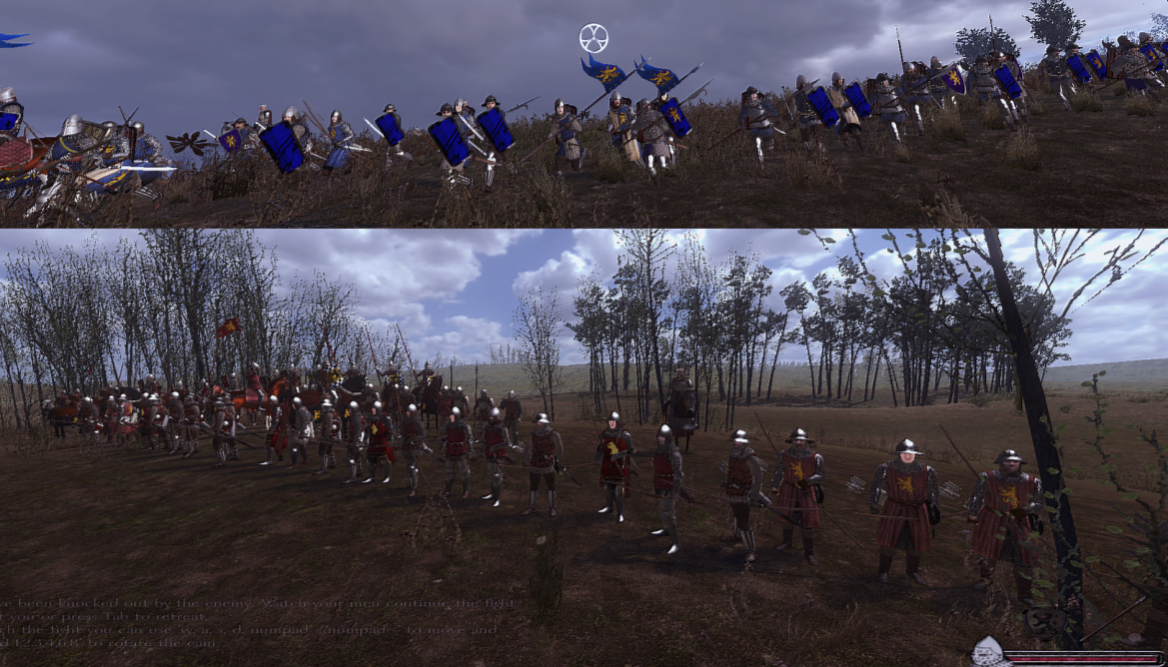 Credits(resources provided):
Join the Discord server Discord.gg