The first unit in today's showcase will be the Knight! Yes, an iconic mounted warrior of many Human Kingdoms of Azeroth. These heavy cavalry units are trained from the House of the Order.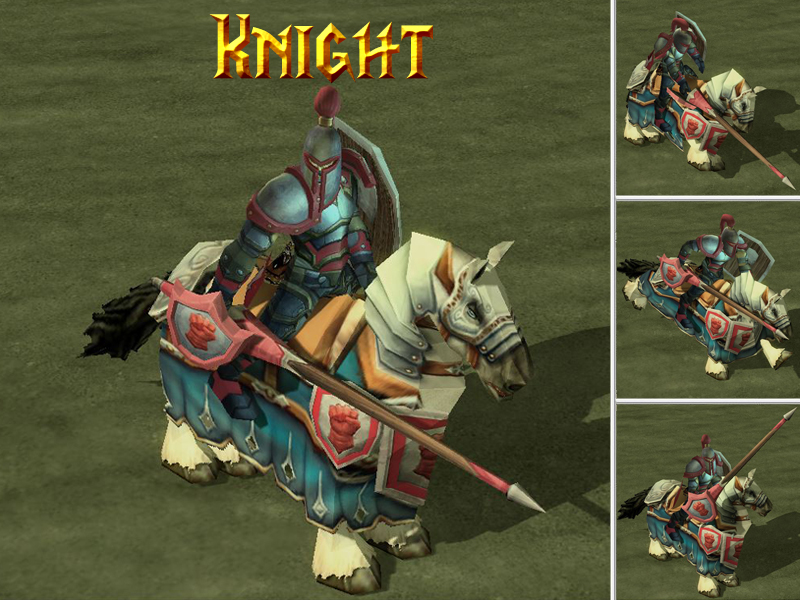 Among the Stromgardian Knights there was once an order of warriors dedicated to the protection of the ancient blade: Trol'Akar. Calling themeselves the "Shields of Strom" the order failed their sacred task - to protect the blade. Disbanded and outraged with sorrow and shame, these once proud warriors scattered throughout the kingdom, untill one day, Prince Galen Trollbane, returned from his adventure with the Trol'Akar by his side. Within a few days, the Knights of the order all gathered to the throne room, asking one single wish: redemption. And redemption was granted. Reforged with new purpose, armor and dedication, these warriors - proud and strong once again formed a new order: "Fists of Strom". Serving as the super heavy cavalry unit of Stromgarde Kingdom, these warriors now represent the reforged might of Stromgarde and inspire pure awe and fear upon their enemies.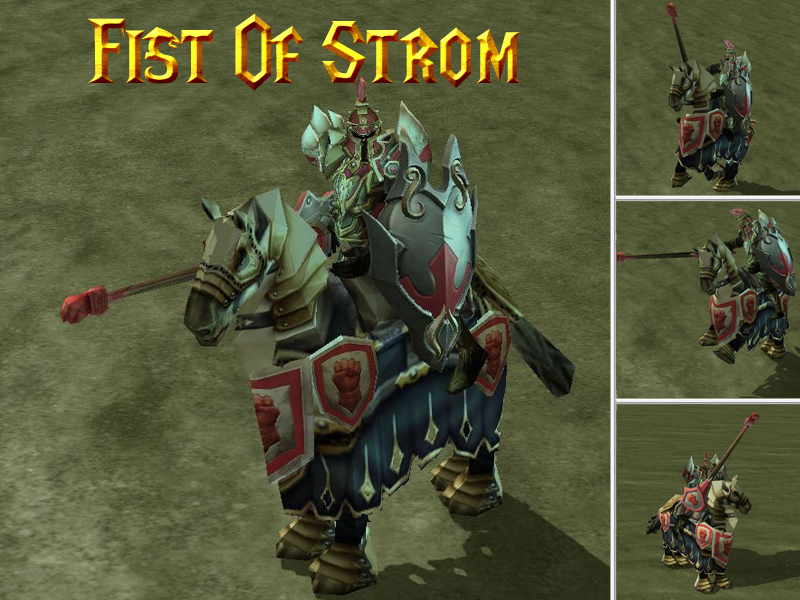 Next up are the powerful wielders of the powers of the Light: Knights of the SIlver Hand. Trained from Chapel Keeps, they are elite units of Stromgarde Kingdom.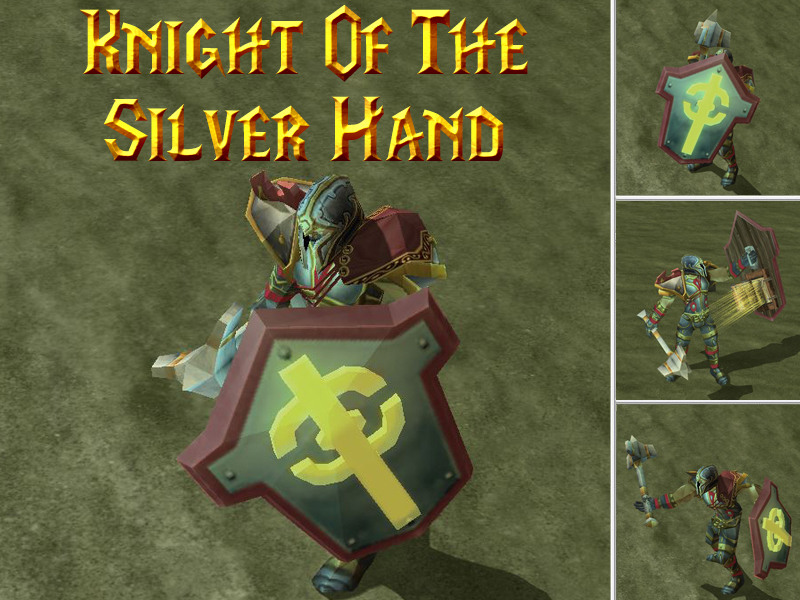 Coming up next is the place every Stromgardian kid dreams to be his future home. A place, where the true Champions train, live and bath in glory. The Armory of Champions. For generations, only the most skilled and experienced warriors had attained the rank of honour to gain the title of ...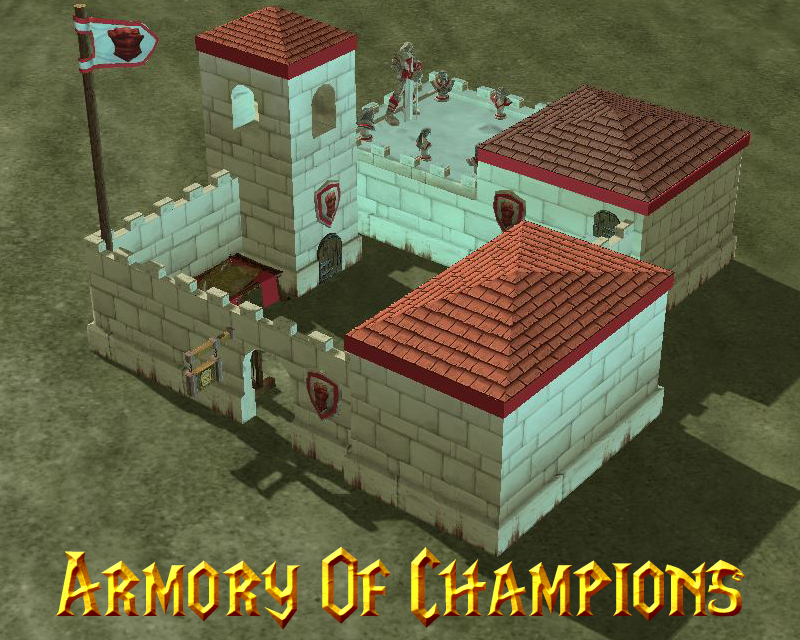 ...The Champions of Strom! Being a Champion of Strom - means being the living paragon and embodiment of everything Stromgarde Kingdom stands for. Strongest melee unit of Stromgarde's military might, these warriors are true living weapons in the hands of every Stromgardian commander.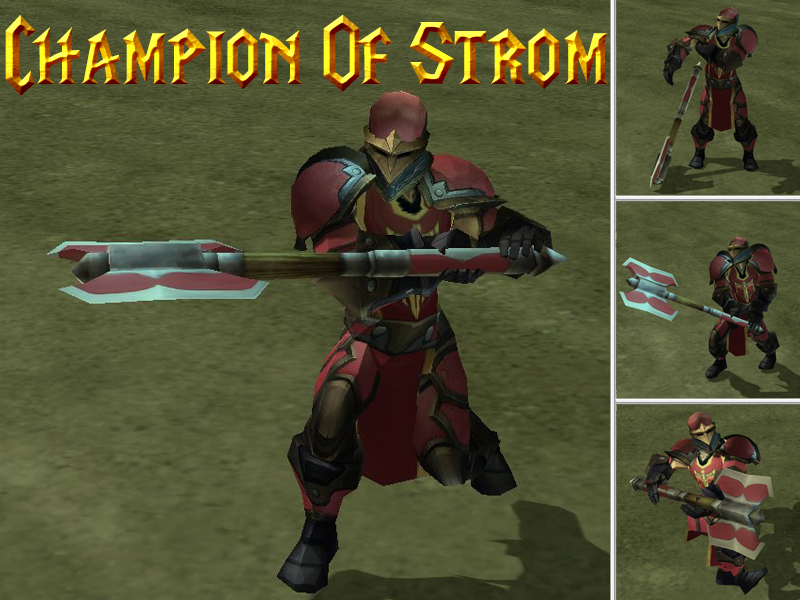 Always having outstanding diplomatic relations with Wildhammer Dwarves of Hinterlands and Aerie Peaks, Stromgardians always could count on their support. Recently, however, their alliance was reforged with a stronger bond, which allowed Stromgarde Military to have Wildhammer instructors and veteran Gryphon Riders and buld these Windwarrior Posts, where Wildhammers train and instruct a new generation of ...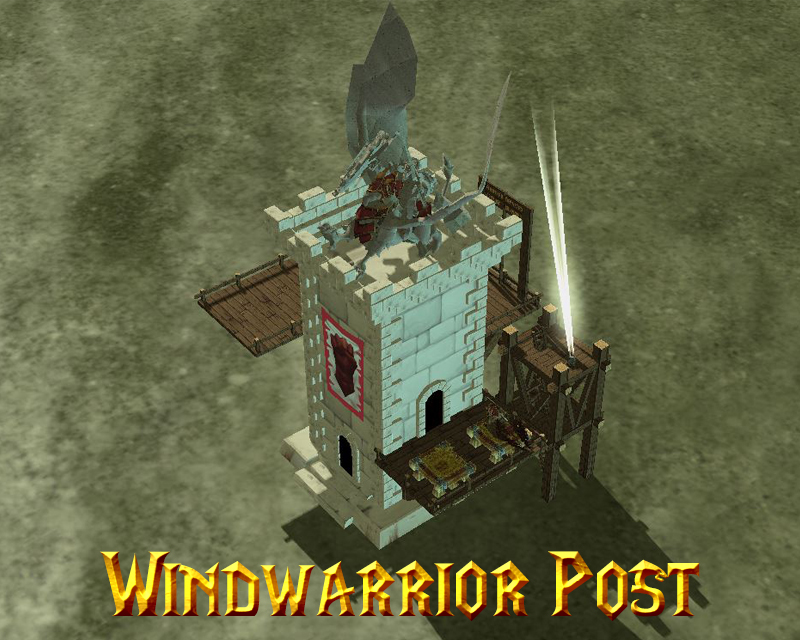 ...Stromgardian Windwarriors. While not as skilled and experienced as Wildhammer Gryphon Riders, they still quickly rose to become an integral part of Stromgardian Military.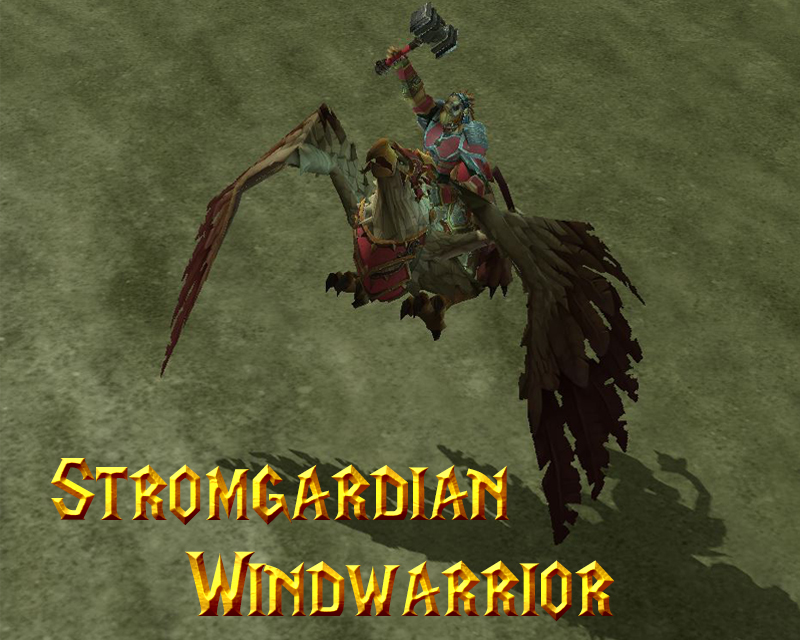 Please Note: Windwarrior Post and Stromgardian Windwarrior models are exclusive for these showcase article and are not in-game as of yet. They will be added with new custom animations in coming updates to the game.
That's it for todays update!
Coming up next is the showcase of Faction Leaders for all three Stromgarde subfactions!
As always, be sure to check out our announcement trailer here: Youtube.com
And Like our Facebook page here: Facebook.com