Hello everyone,
After a long time of inactivity, I have start to continue my work on several new map concepts. Below you see a short overview about a few of these Maps, which will be come. ;)
The first Map is Geonosis Dawn, which is in WIP currently.
This Map is based on the Geonosis Battlefield, which was seen in Star Wars Episode 2 Attack of the Clones
But you will Play on this Map, after the Coreship was crashed on the Ground, which creates a gaint Sandstorm.
Here are a few Screenshots: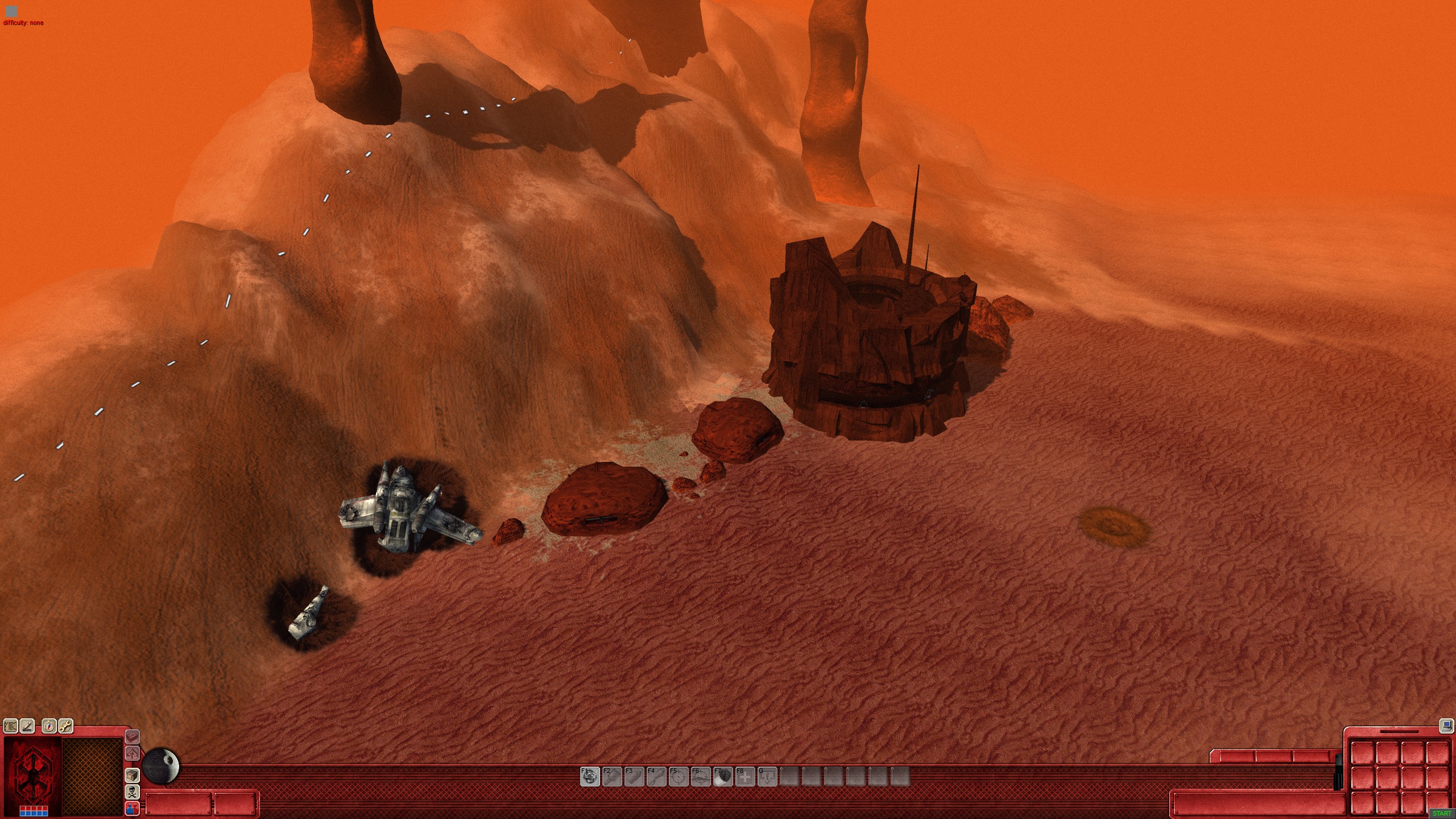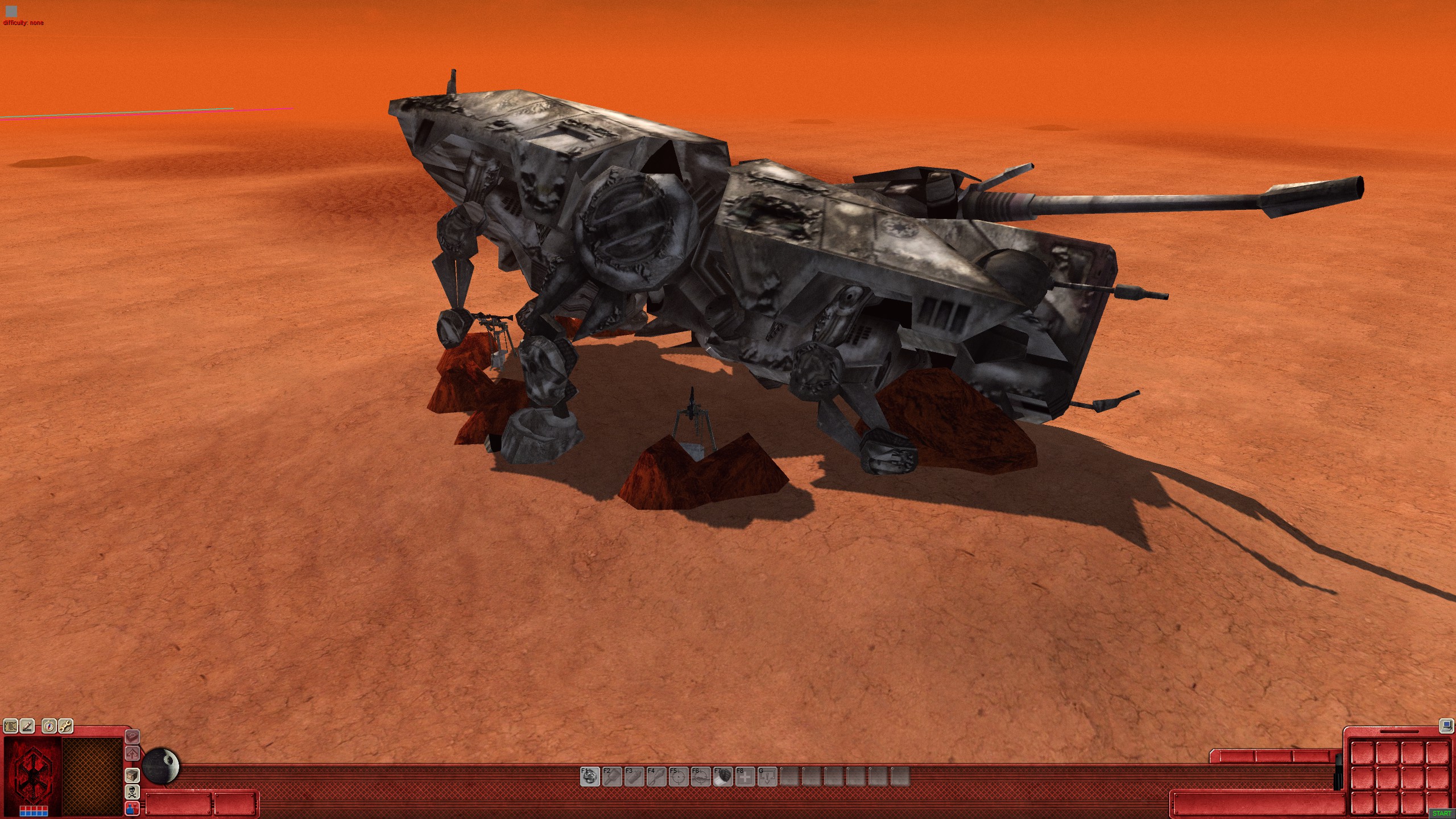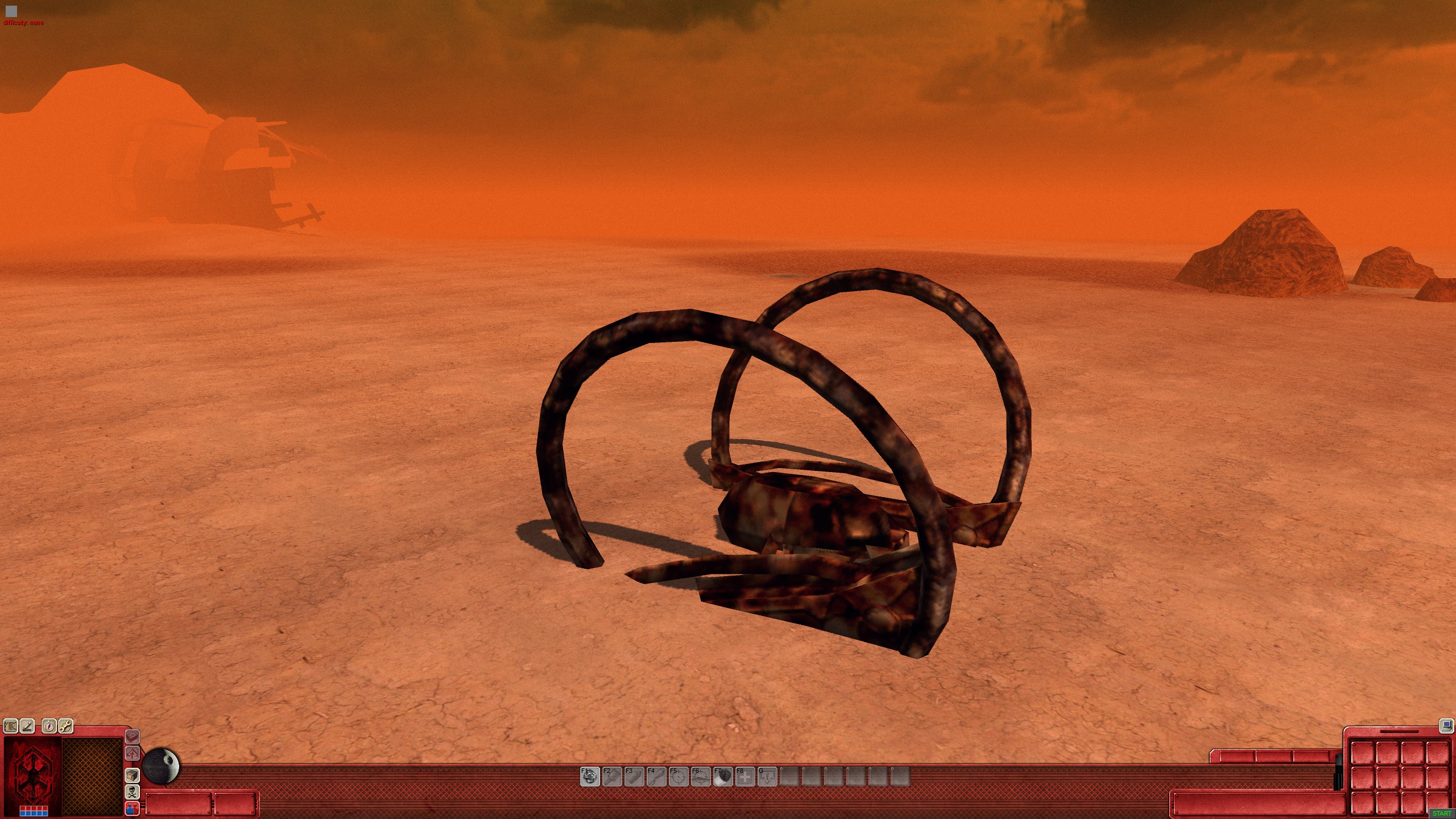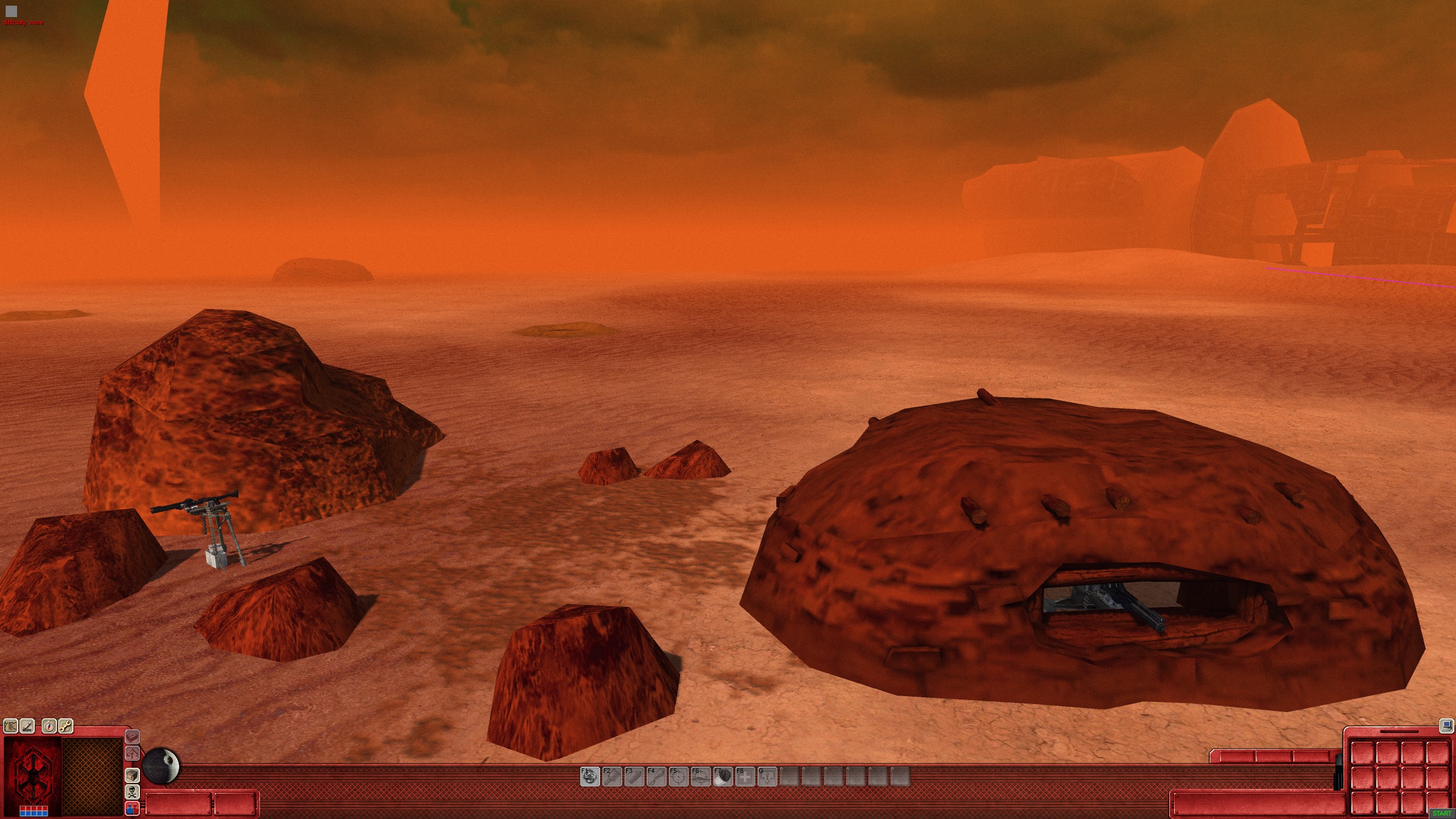 More Maps are comming tooAnd here are a few Concepts and Details about them:
1) Kuat Ground Shipyard Facility:
A large Facility, which is located on the Planet to build small to medium sized Starships for the Galactic Empire/Republic. There will be some Fields of Bushes and small Forests around this Facility. This Msp will be designed for medium to large sized Battles. ;)
2) Sullust Hangars:
Based on the design from the Sullust Map from EA's first Battlefront but with some additions. ;)
3) Eruptions on Mustafar
A fully new designed Map by myself
After the duel of two well knowed Jedi Knights the Galactic Empire starts a invasion on the last biggest Droid Factory. The Msp will have some Lavafields, Explosions, Smokes, Some Props, Defenses and many more.
4) The Attack on Hoth
Based on the original Battlefield from Episode 5. So a very large Msp for open Battles with some defenses and more.

Last Thing:
Here are two fully new Planets, which will be added too.
1) Chimera:
A toxic world, which is located in the Core Worlds near Coruscant. The Planet is dominated by some Smokeexplosions and Lakes with toxic substances. There are not a large amount of lifeforms or faunas but the Planet has a few habitable Zones. Perfect for Bases and large Battles. ;)
2) Giradon:
A large industrial Planet, which is the perfect counterpart of Coruscant. No large Cities dominante the Planet, there are big industrial facilities, which causes a big value of production of Landverhicles.
More Maps and Ideas will come. ;)
I have start to understand the basics to integrate Reinforcements + Waypoints + Triggers into my Maps as well. So it could be happen to see on very large Maps Reinforcements Menus for the Player and AI Allys against enemy AIs.
The latest unreleased large Scarifmap, which I have work several Months ago will be recreated and published on a later date.
So lets start to create the new Maps. ;)
Stay tuned for more and have fun with the new pictures and with my Scarif Maps. ;)
Best regards
CDRMV