Bo Moore from Wired wrote an article about our mod, letting everyone know exactly what is in store for them, and i can tell you his right on the money with everything stated, so glad the news has spread!
Jeff Mills of Gamefront lets everyone know about all the old styles of cooperative gaming and the difference with going through the entire campaign with a friend compared to the majority of current RTS games that do not even have this feature.
Sarmad Lillah from Segmentnext gives hope to Starcraft fan's that wanted a coop campaign on release by letting their wish's come true 16 years later with our Starcraft Co-op campaign mod,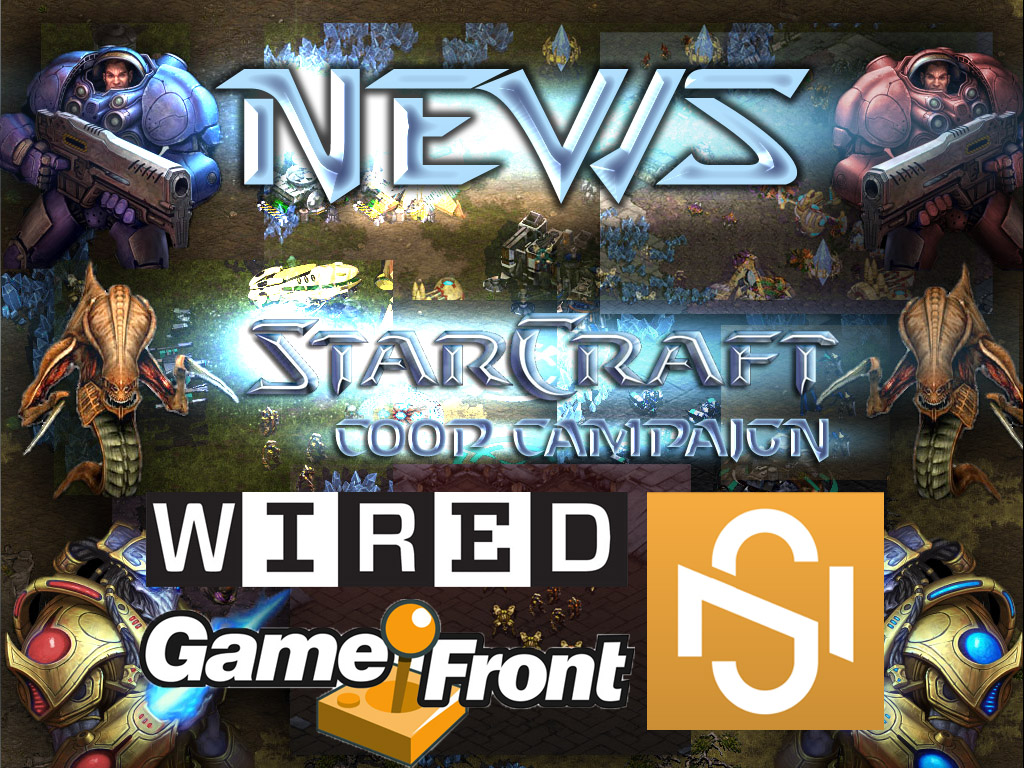 Although they seem cought on the idea of having bases on complete opposite sides of the maps, the majority are bases together and there only a few select missions that players are separated, from testing the separated maps it made the missions quite difficult to play with a friend just starting with Starcraft.
Download the Original Coop Campaign maps here
Download the Brood War Campaign maps here