REQUESTING REINFORCEMENTS!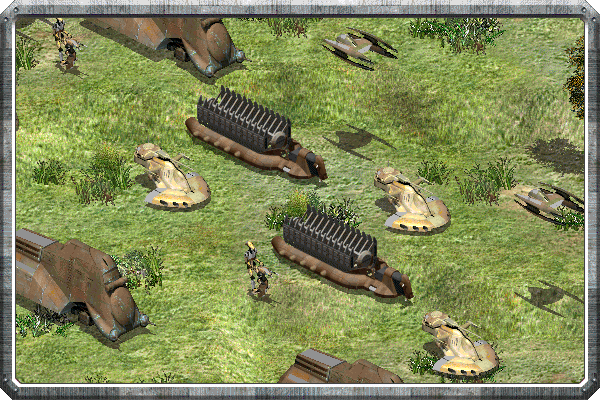 Expanding Fronts has grown rapidly over the years, but we've gone into 'panic mode' as of recent months. Several key members have unfortunately ceased activity on the project, leaving EF stuck in the mud. We've got several positions to fill, and we are looking for skilled individuals to fill them!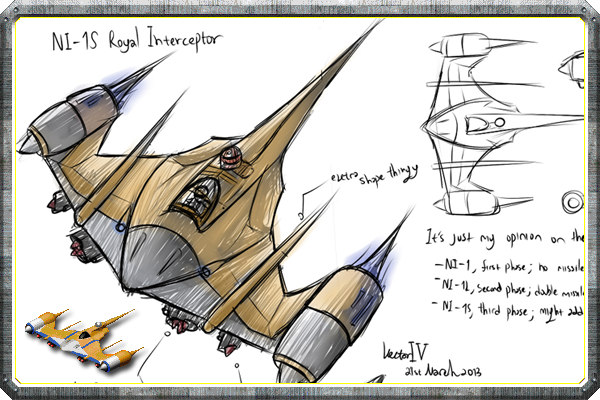 2D CONCEPT ARTISTS
There are tons of new buildings, vehicles, troops, droids, and environments planned for Expanding Fronts, and we are seeking talented artists to help us visualize them. Concept artists will be tasked with coming up with designs for units and structures for various civilizations both new and old to GB.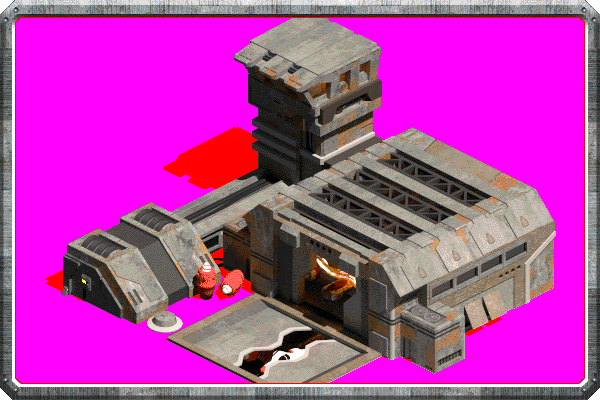 3D MODELERS AND ANIMATORS
While the artists draw the units and buildings, it is the job of the modelers on the graphics team to bring them to life. We have a handful of exceptional artists already, but our monumental to-do list requires more hands on deck for us to operate at full capacity.
Battlegrounds can be a tricky game to model for, and few mods in the past have gotten it right. GB demands an unusual amount of detail in its units and structures. Being a 2D game, there's no 'polygon ceiling', and thus, no limit to the details that can be contained in a unit or building. As such, the sort of details you'll see in a structure can sometimes even rival that of modern 3D games. More details about this can be found in an excellent article about Age of Empires II HD's upcoming expansion. Galactic Battlegrounds, being built from the same engine as AoK, shares many of the demonstrated concepts.
We will also require character modelers and animators to get our numerous troops, droids, animals, heroes, and walkers moving. If you think you're up for the challenge, please get in touch!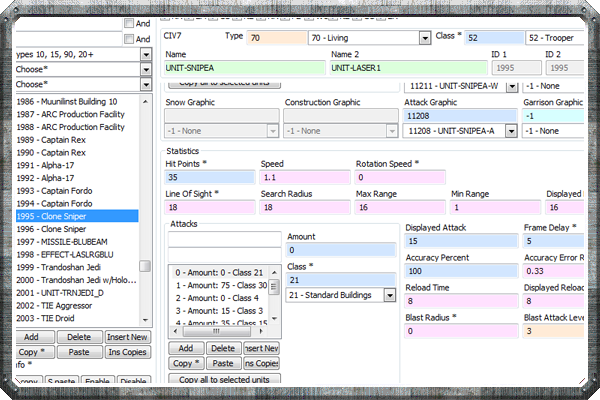 GENIE EDITORS
This brings us to the fun part. Genie editors are responsible for actually putting all of the wonderful art into the game, and making it function using the Advanced Genie Editor. Unit statistics, graphics/audio assignments, civilization bonuses, technologies, and just about every other facet of GB's gameplay is handled by the Genie.dat file. We are looking for people who have experience in Genie editing for SWGB or AoK to assist us in our work. He who controls the Genie, controls the universe.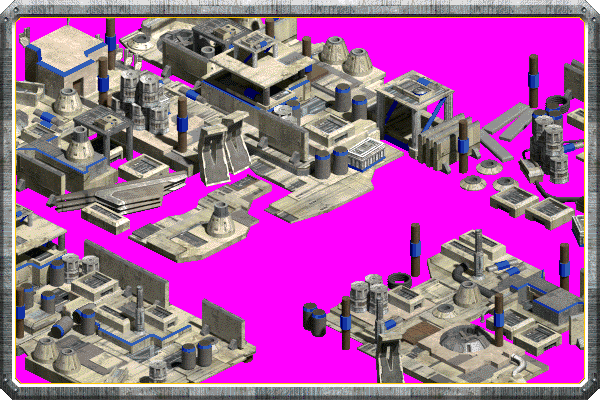 UNDER CONSTRUCTION

We need your help to make Expanding Fronts a reality. If you have experience in any of the fields described above, and would like to contribute to the Expanding Fronts project, feel free to contact the project head Gen_Rhys_Dallows. Alternatively, you can post a message in our project thread at SWGB.HeavenGames.com