OUR ARMIES STAND MOTIONLESS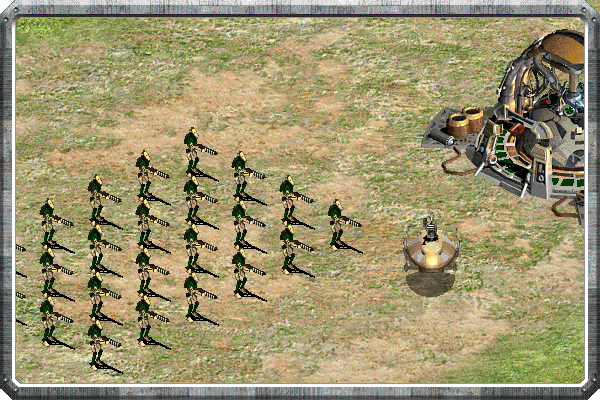 Behind Enemy Lines is the second mission of SWGB's original Trade Federation campaign. In it, players are presented with the sight of a massive battledroid army, all rendered completely immobile until the program to reactivate them can be secured. Expanding Fronts currently faces a similar snag. We have a massive roster of new infantry, heroes, and animals to add to the mix, (Some might say a whole civilization's worth...) but we simply cannot do that without people capable of animating them.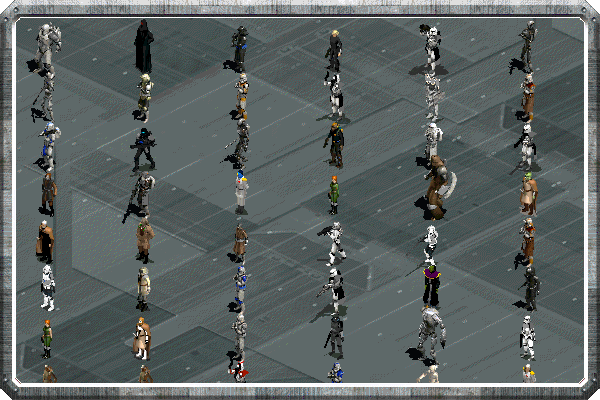 Expanding Fronts is a labor of love born from a small, but dedicated community. Countless mods from dozens of artists spanning the game's 12+ year lifespan have been rolled into EF, alongside numerous contributions from various Empire at War modders and artists. We can't thank all of these contributors enough, but we are nowhere near done just yet. Again, we are calling on anybody who has the skills and interest to help us out, to please get in touch with us. The sooner we can find the people we need, the sooner we can get back to doing the fun stuff.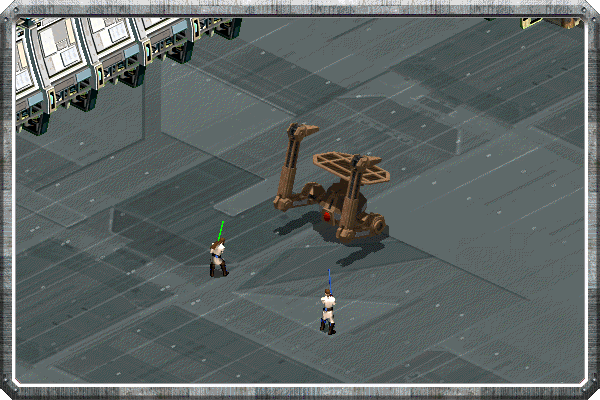 THE FUN STUFF
Expanding Fronts has gone through some extensive restructuring, in order to help us get things rolled out quicker. Most of this restructuring concerns the Sub-Faction system we initially planned. In light of our lack of staff, and numerous real-life complications, we regrettably have to announce that the Sub-Faction system as originally planned has been removed from the mod. As you can probably imagine, splitting one civilization into four of equal depth is no simple matter. Now this does not at all mean that we're stopping EF anytime soon. If anything, the ease on the workload will allow us to progress even faster with our releases. All of the added units, structures, and props from the previous release will still be available to play with in the mod, and can be found in the Scenario Editor.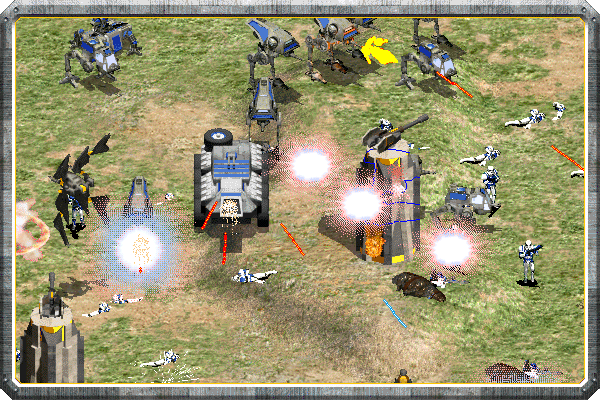 We are still working on ways to make GB's gameplay more fun, and to make each civilization more unique and authentic than ever before. All nine of them. We hope to reveal more details soon.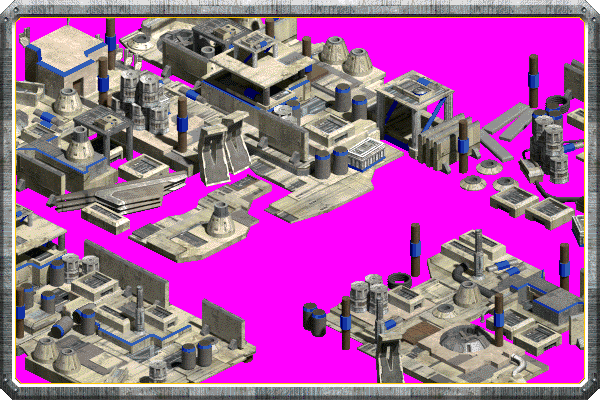 UNDER CONSTRUCTION

We are still looking for talented individuals to help us bring this project to completion as quickly and efficiently as possible. If you have experience in concept art, 3D modeling and animation, Random Map/AI scripting, or general editing experience with the AoK/SWGB Genie engine, and would like to contribute to the Expanding Fronts project, feel free to contact the project head Gen_Rhys_Dallows. Alternatively, you can post a message in our project thread at SWGB.HeavenGames.com