Welcome everyone to the Development Blog #16 for Bear Force II. This Development Blog will cover the most recent info about the upcoming 0.94 update for Bear Force II: The AI Overhaul!
---
Upcoming Features
Improved AI
Fixed Imbalances on all factions
New maps (Including high-quality maps like Jedi Temple or Deathstar)
---
AI Overhaul
The main focus for the upcoming 0.94 update will be the AI in Bear Force II. As many of you have requested for a long time. Right now the AI is still limited to the Native shooting system but we are working on getting the AI to use our shooting (and maybe also force) system(s). The AI overhaul is meant to make battles in Bear Force II feel a lot bigger without removing immersion, as well as you probably guessed it, this is going to also mean a lot for the currently being developed Singeplayer side of Bear Force II. More info about the AI can be found later in this blog.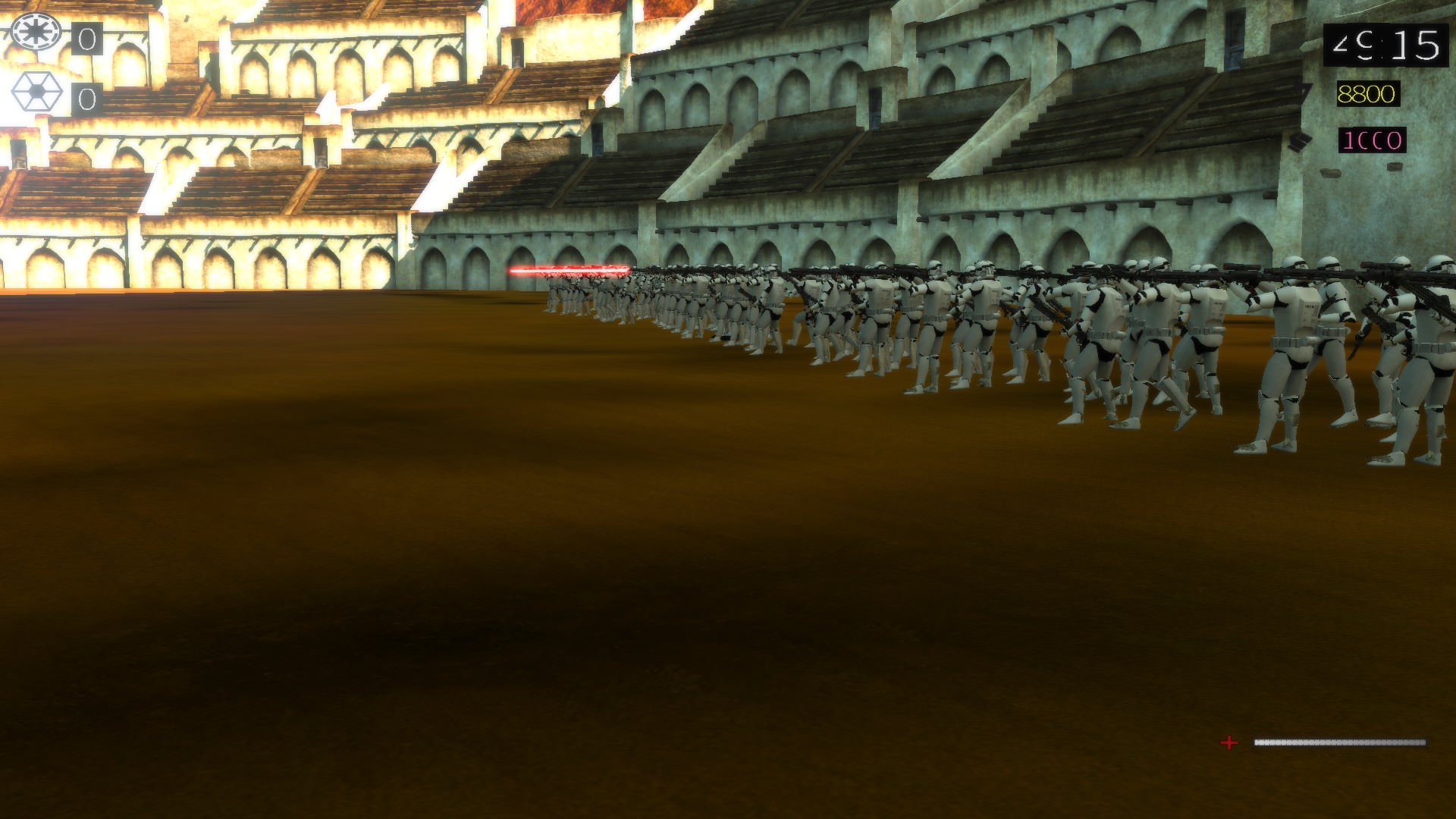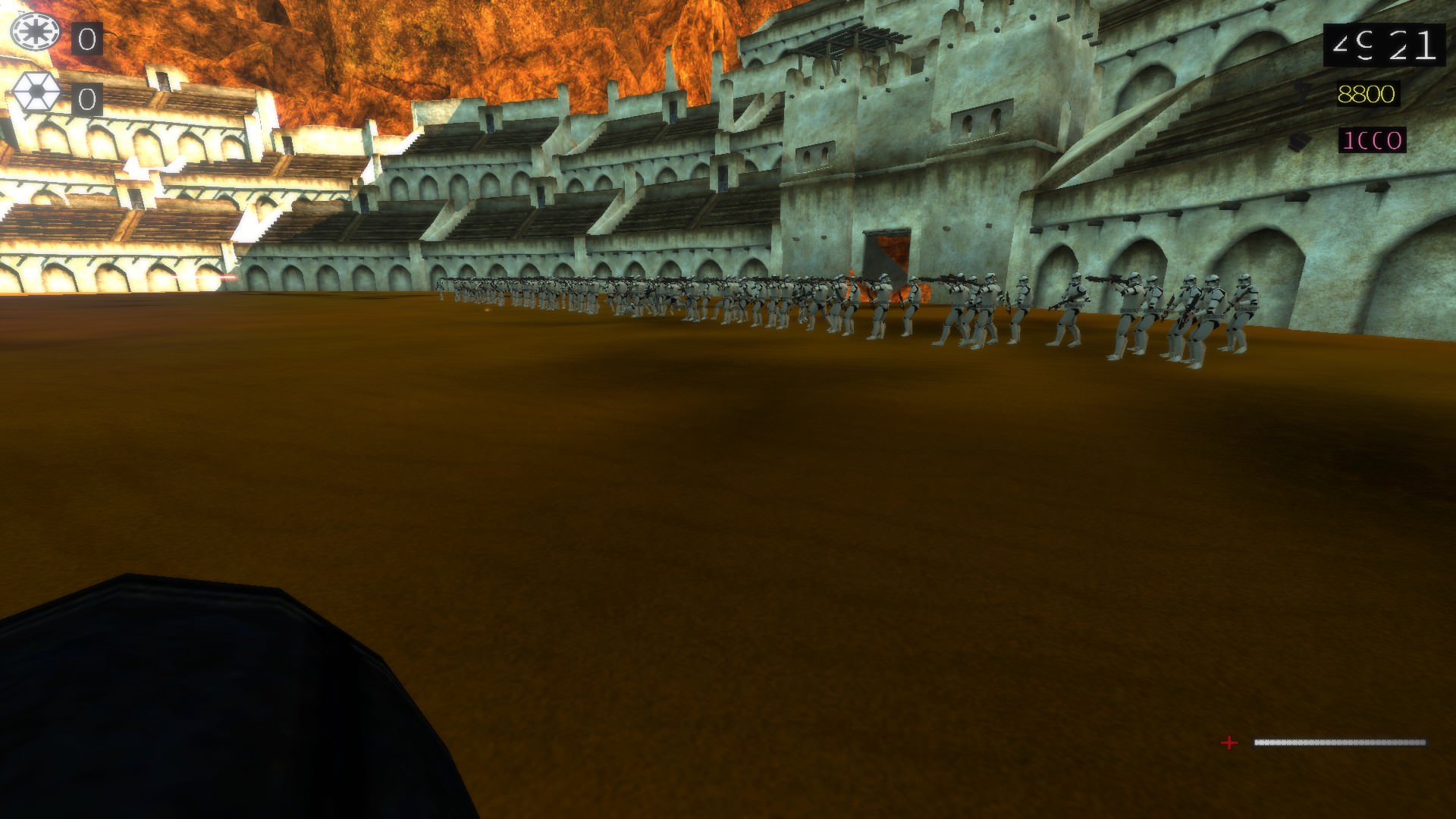 ---
Singleplayer
While the development of Singleplayer has started rough and slow, it won't be long before we will have things to show you! Of course this AI overhaul is going to play a big part in the making of Singleplayer. As some of you may not know, Bear Force II is now Open Source, for now only the source code is available to everyone on Gitlab but we are working on making everything open source.
---
The AI
As said earlier the AI is still under heavy development and once we find a way for the AI to use our current shooting (and maybe force) system(s) we will have reached our goal for the AI. For now we are working hard on making new troops available, integrating the AI for multiplayer events and/or public play and adding AI meshes to as many Bear Force II multiplayer maps as possible so they can be used for AI as well.
AI meshes
AI meshes are indicated paths for the AI to walk on, these AI meshes also help them navigate around objects so they do not get stuck walking against a wall for eternity.
---
Potential upcoming fixes
There is no denying that Bear Force II has some exploits, with the coming update we intend to fix some of the bigger exploits or any such things so that everyone can enjoy the mod equally. Here are some of the potential fixes and how we intend to do it:
Head glitching: crouching up and down behind cover really fast so your hit box is only hit able for a very short duration, but being able to shoot others. We intend to put a block on the aiming function while the crouching animation is being played, however a simple code block appeared to not have fixed this issue and so we are still looking for ways to do this.
Bending: While bending is not something that can in and on itself be fixed, it seems as though the Bear Force II melee animations make it worse, bending is looking down while swinging your melee weapon in order to hit your target faster, this has proven to be very annoying to both new and veteran players. We intend to fix this issue by making fresh melee animations, this fix is listed as potential because we are still not sure yet and it depends on the quality of the soon to be made animations.
Jump shooting: Jumping over cover and shooting at the same time. The reason we want to fix this issue is because of how much it is used and how unrealistically accurate you are when firing. We intend to fix this issue the same way as Head Glitching.
---
Full Changelog
Here is a list of things we currently have ready
Gameplay
AI overhauled
Fixed melee speed for Old Republic and Sith Empire factions
Slight buff for Cycler Rifle and Stable Rifle
Padawan/Apprentice classes nerfed
Senate Commando pike ranged buff
AI
Use better animations
Higher fire rate
More accuracy
Various classes for all factions
Added Jedi/Sith only faction
Added AI meshes to multiple maps