Hello everyone i know you are wanting to know when the next patch is coming out cause there are units in the game causing it to crash and other bugs that are needing to be fixed and we are working very hard on getting it all sorted out while adding new units.
So today we are going to show off some of the new stuff and we've added and talk about some of the stuff we've improved and fixed.
Alright so lets start off with what we've fixed and improved.
All Death Watch soldiers and a few other mando solders have been given a 5-10% boost in health and damage to stand up against the other infantry the empire and rebel have.
Removed 1 of the Malevolence's ship from being built.
X1 is now a Villain for the Empire.
ShockTroopers are now fixed and have a new grenade ability as it's old one was causing the game to crash if you would win or lose and try to go back to GC.
Mandalorian Clonetrooper's are fixed as well just like the Shocktroopers.
Blue Diver has been nerfed and spawns less fighters,cost more and has a higher pop cap along with the ability to only build 2 and not 4 .
Bellator pop cap has now been set higher and a price/build time increase from 15,000 to 20,000 and from 60 seconds to 90 .
The Mandalorian/ZC story has been fixed and Tyber,Uri,Silri and their 2 infantry units now remove properly at Tech Level 4.
Added in 4 new Mandalorian heroes to their faction.
Defiler's have now been completely removed from GC and now that they're gone all unlocks you would get from the empire and rebel blackmarket are now fully unlocked from the start.
X2 is now a Hero for the Rebels.
Commander Fox,Woffle and Keller all have proper icons and text and are now buildable on different planets.

So that is just a small list of what we've fixed and improved ever since our patch on January 1st 2016 but we've done so much since then it's hard to keep track of everything but a bigger list will come out probably when the release hits.

Up next i want to talk about what we've added in for content pack 1.0 and some of the model we've replaced.
Remember if you wanna view the original photo you can right click and open in new tab or window.
First up we have new models for X1 and X2 for the clone wars era with new animations.
Keeping with X1 and X2 we've added ina GCW version of X1 and updated X2 a bit.
A jedi i've been wanting to add since i put X1 and X2 in was Master Ferroda and we finally have,(note his model has no shadow atm and will soon)
One of the awesome things i did sometime ago was make my own BX Commando Droid model for the mod but never got around to finishing it's rigging and putting it into the mod so now here they are.
New Tank added to the Republic called the Clone Hovertank, it comes with it's own personal shield.

We replaced the Laat in our mod with a new one and added pilots to the cockpits.
Next up we have the MTT for the CIS.
Something i've been wanting to do since we put the Mandalorian's into the mod was add more heroes for them and we have but for now i wanna remain them nameless until the content pack comes out(but you can always take a guess).
Lastly we have a change to the stormtroopers now adding in the Magamtroopers from the new Star Wars Battlefront and we've edited the Sandtrooper to have new gear.
Finally we have a new Splash screen for the mod but if some of you don't like it we will have the original one in the texture folder named Splash.dds.bak and you'll just need to delete the new one and remove .bak from the file name.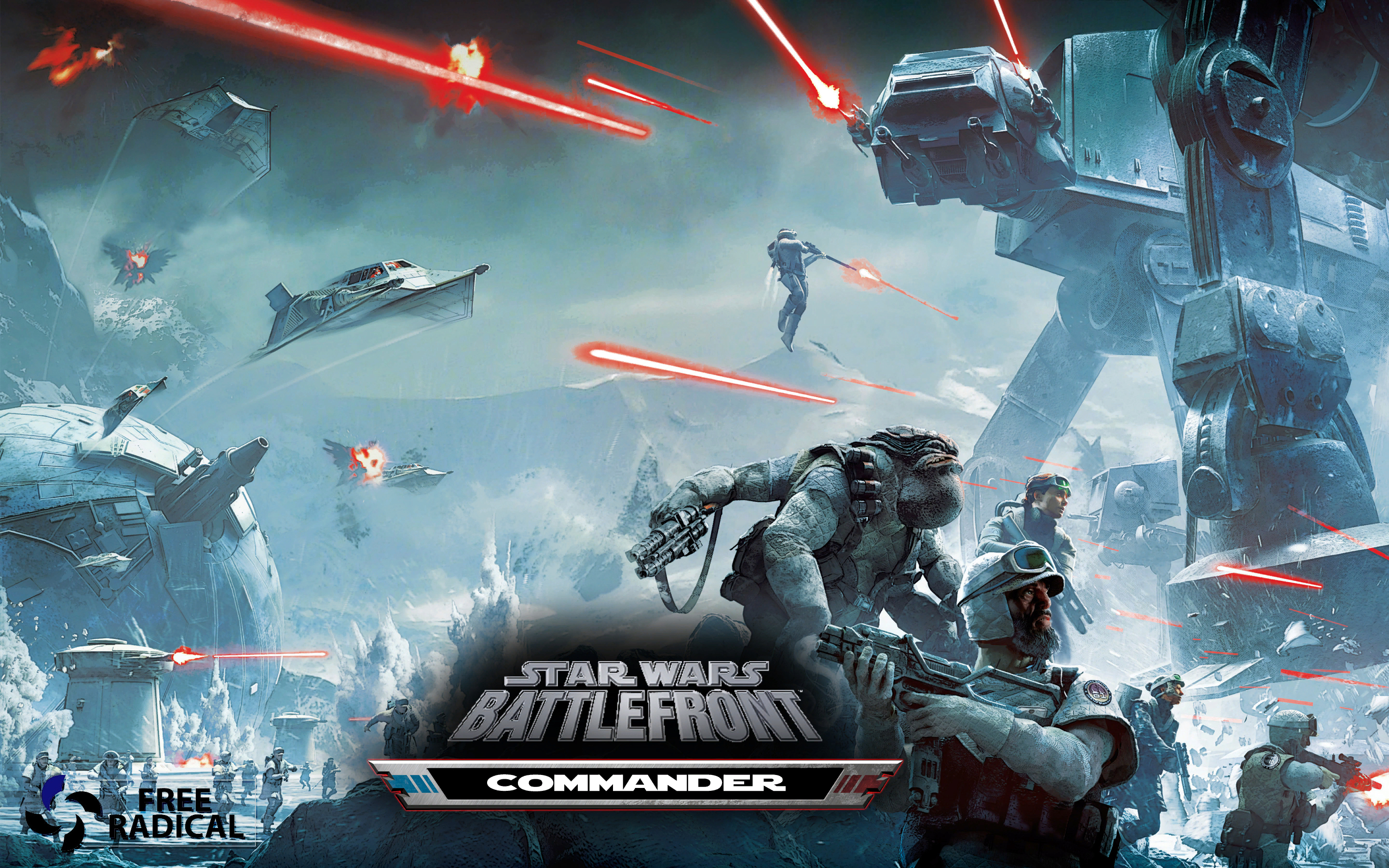 So this is what we've done so far and have much more to go before the release June like adding in the Ghost crew and Starkiller along with is ship and we can't wait for you guys to get your hands on this.

Also remember if you still find more bugs in the mod to please put them on our git.