---
Message: Priority One
Starfleet Command Headquarters
Planetary Sciences Division
- Dev Diary 2 -

---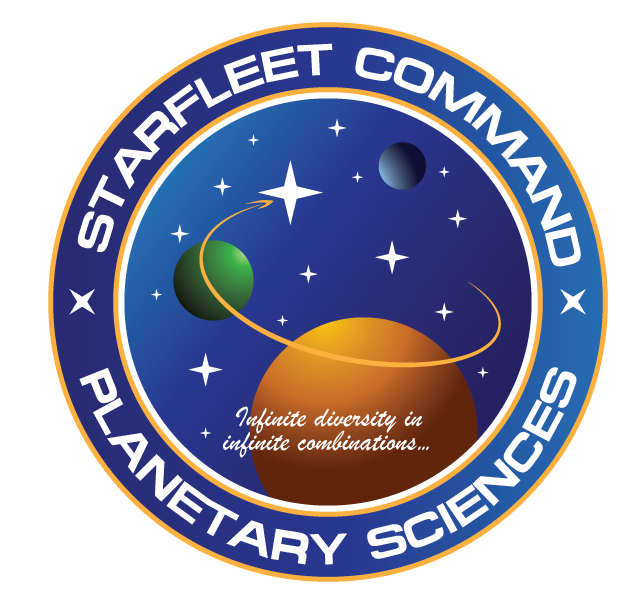 Hello again everyone! Ambarenya back to give you another glimpse into the work being done on the Final Frontier expansion! In our first Dev Diary, Max expounded upon the details of creating planetary textures and atmospheres - certainly an important aspect of realizing the Final Frontier expansion, and something which he has done admirably, with great fidelity and attention to detail. However, today I will be talking a bit about an equally important aspect of the Final Frontier -- our planetary framework.
In summary, the sum of new Final Frontier items includes an extensive list of the following celestial objects and phenomena categories (numbers potentially subject to change):
Stars (32)
Planets & Moons (88)
Gravity Wells (180)
Nebulae (14)
Random Events (94)
Let us begin an exposition on the topic of stars. As a person with a background in astrophysics, it was important for me to take a look at the general representations of stellar bodies within both the Sins of a Solar Empire and the Star Trek universes, and develop a happy medium between real science and fiction for our mod. Some sources, such as the Star Trek: Star Charts, provide information regarding spectral and size classification of various stars, and so this was taken as the general guideline for star designation. From these varied sources, you will see the usual OBAFGKM spectral classes (yes, including brown dwarf spectral classes L, T, and Y), along with a good number of rare star types, and lots of other surprises. Each distinct star type will not only differ in visual representation, but will also impart certain gravity well effects based on the type of star that it is. Some stars may be potentially destructive or deadly, others helpful or of curiosity. Space is not always not forgiving – there are often natural dangers lurking in the starscape.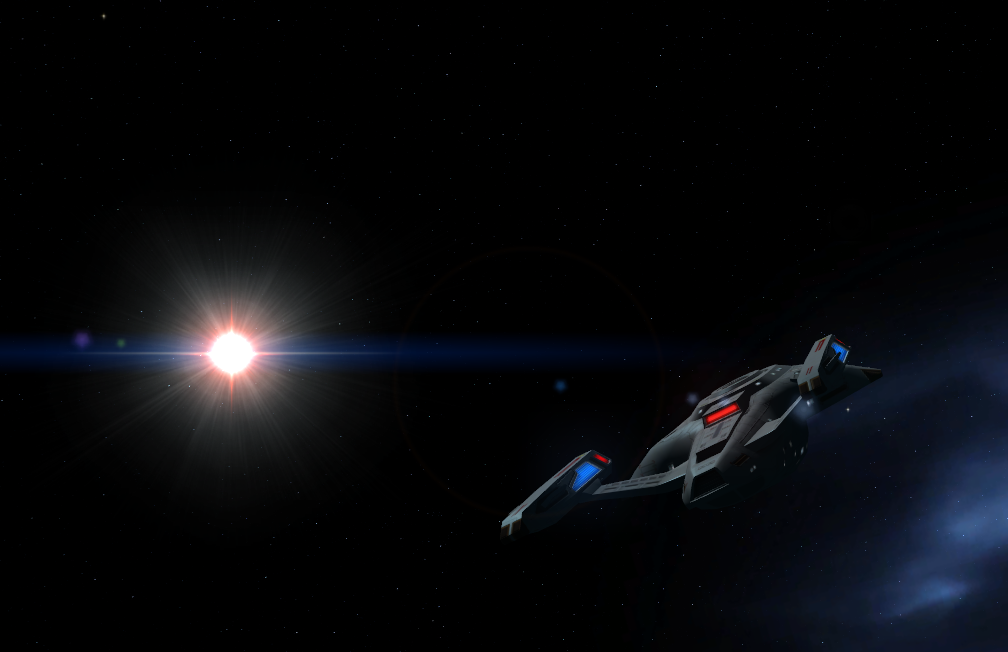 Bring up local star charts.
On planets. When I first began brainstorming for the Final Frontier, I decided that it was important to represent not only the planets in a macro sense, but also to simulate the various physical details about the planets as well. After all, is it not that planets within the Star Trek universe are defined not only on their size and composition, but also by their surface features and ecosystems (or lack thereof)?

This is why colonizable planetary bodies within the Final Frontier currently fall under two main categories, "planets" and "moons". It was determined early on that due to the way that Sins of a Solar Empire represents planets, and also the way bodies are described in Star Trek lore, it would make most sense to simply categorize bodies in this way, as opposed to specifying a planet as a "Large" or "Small" type (keep in mind Star Trek planet classes typically fall under narrow size ranges anyways, so the visual differences are often negligible). Not only does this seem to me to be more immersive, but it also makes sense from a lore standpoint, where we often find these objects being differentiated with these terms. A "planet" in this case refers to a full-size body of a certain class based on its physical or environmental features. A "moon" does not necessarily refer to an orbital satellite in our game, but to a size class notably smaller than that of a planet. For example, a Class A 'Geothermal', one of the standard classes in the game, can appear in The Final Frontier as both a Class A 'Geothermal' Planet or a Class A 'Geothermal' Moon, with the moon naturally being of a smaller visual size and possessing fewer resources or capability for expansion.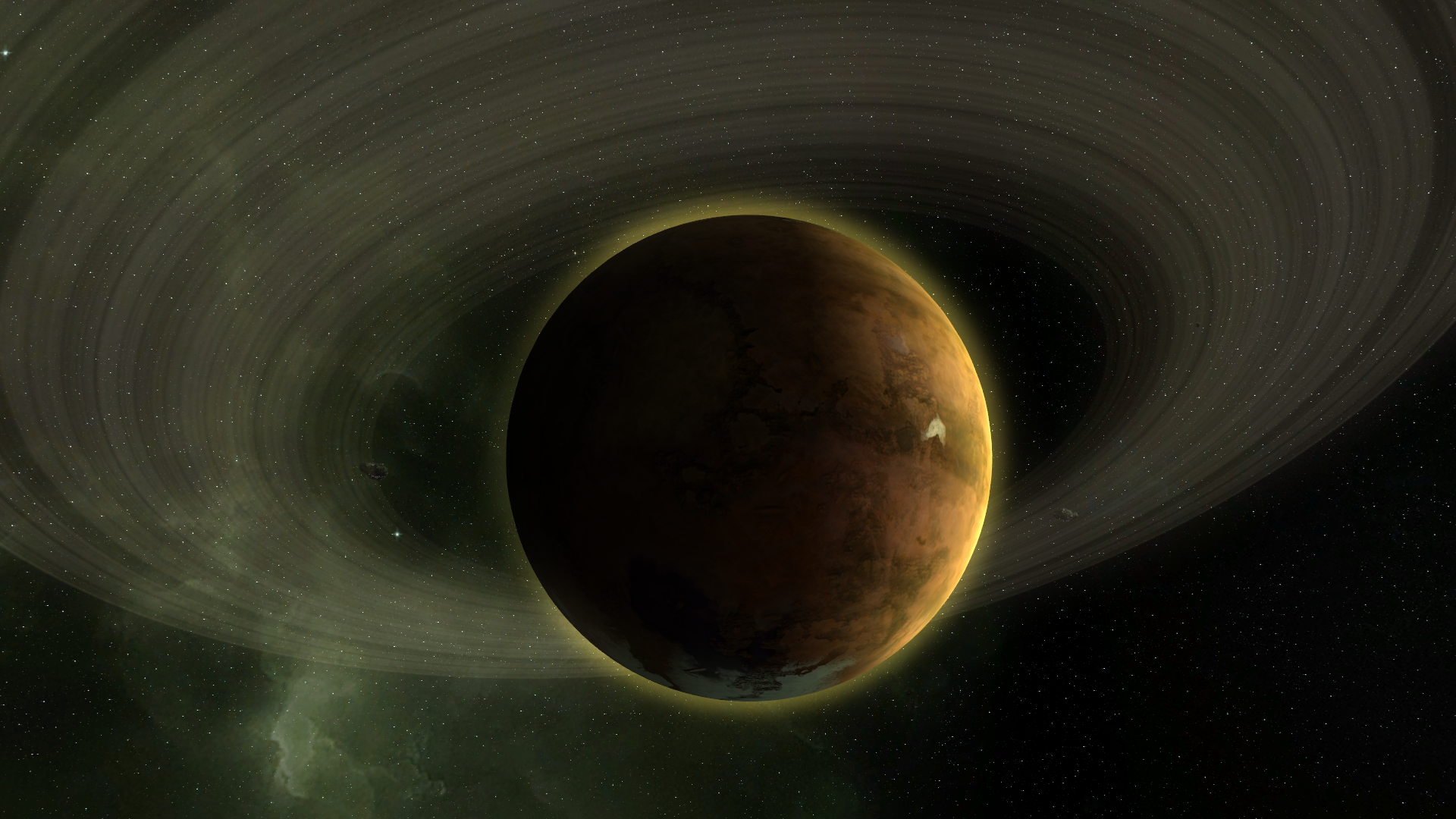 It's a place...where no one has gone before.

The system as designed is 'smart' in that it does not provide a 1-1 lineup of planets to moons – some planets, based on their structure or size, cannot be found as moons. For example, you would never see a Class J 'Gas Giant' Moon. Asteroids fall under a specific category that does allow certain types to appear as moons (based on what we observe in reality or in Trek lore), but again not all. Naturally (as the 'string master') to avoid awkward phrasing, be rest assured you will also not see something like "Class D 'Planetoid' Moon". All terminology in Star Trek: Armada III - The Final Frontier makes sense both lore and science-wise.

The size and naming of planets is not the only thing that has changed, either. Revamping our old planetary system, each planet's stats are now defined by a very complex set of parameters that include over 20 definition points, ranging from basic physical features such as average mass and radius, to more complex and abstract ones, such as magnetic field strength, availability of potable water, and ecosystem biodiversity. All of these parameters define, in an immersive way, tangible in-game features of the planet, such as the amount of resource asteroids it supports, its population, etc. Of major importance is the Planetary Habitability Index, which defines (using all 20 definition points, on a scale of 0 to 1), the ease with which a planet may be adapted for humanoid colonization. Some planets, such as Class K 'Adaptable's possess a relatively modest habitability index of 0.5 – suitable for colonization with pressure domes, whereas Class M 'Homeworld's have a habitability index approaching 1.00 – ideal for humanoid life. The habitability index helps to define a number of important colony parameters, in particular, the maximum population of the planet (which also takes into account factors such as surface area, possible settlement size, and surface typology) and as well as its Colonization Class [which will not change from A Call to Arms, still being Class 0 (instantly colonizable) – Class V (extensive adaptation)].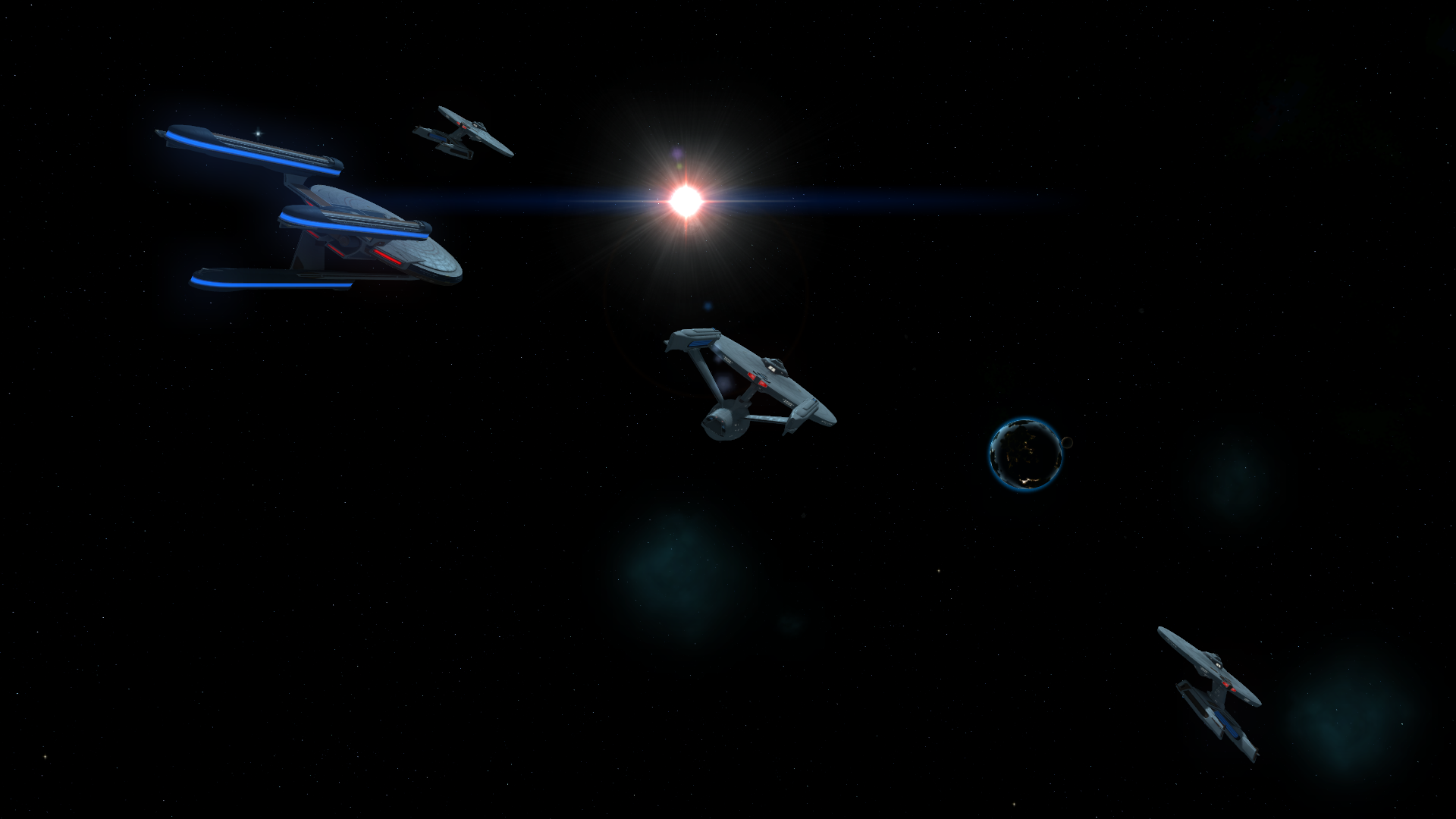 We've done our bit for king and country.
Lastly, it should be mentioned that some planet classes will have multiple "subtypes" that possess similar physical characteristics to the base class, but may differ slightly in composition or environmental features. Class M's will have the widest variety of subtypes; Asteroids/Planetoids, Gas Giants, and many others too you may find have several variants as well. It is hoped that virtually any kind of planet seen in Star Trek can be realized using this Class + variant system, providing a highly varied and immersive Armada III experience. This does not, however, preclude the existence of a number of "uniques" corresponding to the most important planets in the Star Trek universe. New planets will also receive new textures and new textures and models for resource asteroids. And you can be rest assured that planets will draw from a vast pool of new immersive planetary bonuses too! There will be much more to come on this front in the future.

Nebulae and gravity wells, too, will receive a major revamp. Currently, we are planning on expanding nebula types to include all of the original Armada nebulae (in addition to the existing ones), as well as a few new ones too inspired by real-world astronomy. Each of these new nebula types will have appropriate graphics and effects. In a subsequent dev diary, we will go over the details of the wide variety of new gravity wells (including nebulae) that will be entering the Armada III universe.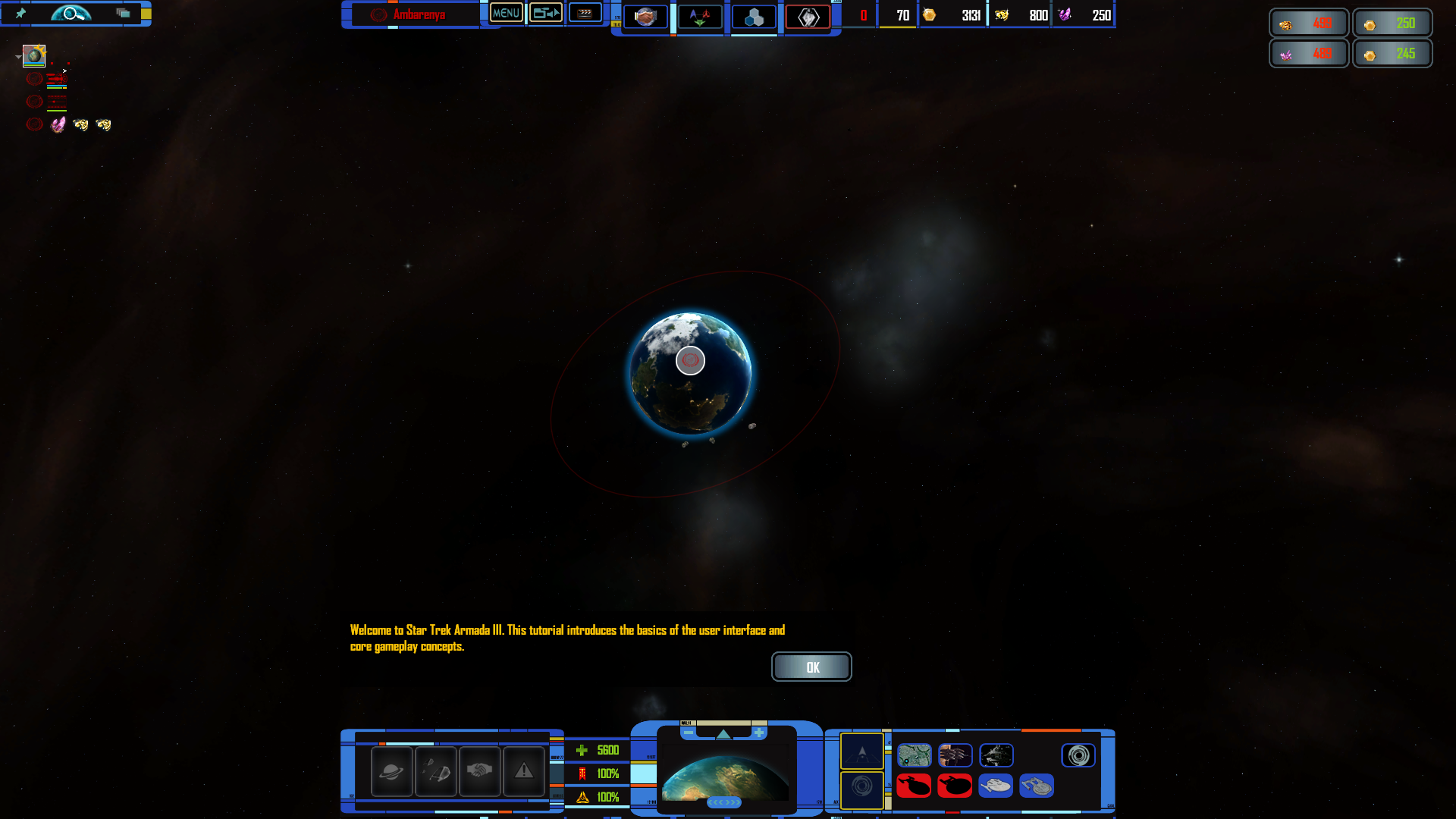 Adversity breeds innovation.
There are many other aspects besides planets and gravity wells that are being worked on as of late, one of the most recent accomplishments has been (through a great deal of testing and effort) the inclusion of in-game tutorials featuring the units and factions of Star Trek: Armada III. We hope that this will help new players to gain a grasp of how to play our mod in a fun and immersive way. We have not ironed out all of the bugs yet, but we will continue testing/updating the tutorial strings to ensure an optimal experience.
This concludes our second dev diary. Stay tuned for further updates in the near future!

This is Ambarenya, signing out.