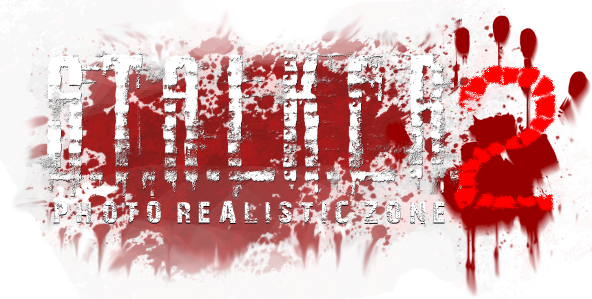 Hello fellow S.T.A.L.K.E.R.S...
I want to take a moment of your precious hunting time to introduce my newest project, Photo Realistic Zone². Many of you know the original mod, made by Argus, and consisted of the "Structures" pack and the "Creatures" pack. I took both of these textures packs, with some other high resolution textures from Cromm Cruac and merged them all together, as a base for my mod.
Now, I didn't take the textures from various packs, merged them and took credit for them. I followed various texturing tutorials, recognizing different materials, usability of photo's, making my own textures with various other textures, making seamless textures etc. etc. I've come a far way, from making my very first weapon skins to my latest works.
"There is a lot more to texturing than you think. You need to have a keen eye for shapes and design, you need to know traditional art theory, you need to be great at observing and picking apart things, and you need to know how to balance your shapes, among many other skills." - racer455
So with that in mind, I'd like to welcome you to my newest project, old followers, newcomers, everyone. Please, be sure to leave as much feedback as possible so I can imrpove even more. I need you guys in order to make a balanced texture pack, because I am sure most of you guys wont agree on every new texture I make.
So again, welcome both old and new, to the Photo Realistic Zone²
---
This mod will be compatible with
every

mod.