Sniper: Ghost Warrior 3 offers laser sights for a few of the weapons. The problem is that the laser sight rendering is extremely inconsistent. Simply panning along a wall will cause the sight to pop in and out of existence. As a result, the laser sights were more or less useless in most scenarios.
I got to thinking about this issue recently, and decided to take a stab at fixing it. After some experimentation, I determined that forcing the particle effect for the laser sight dot to render in near space fixes the problem.
Before: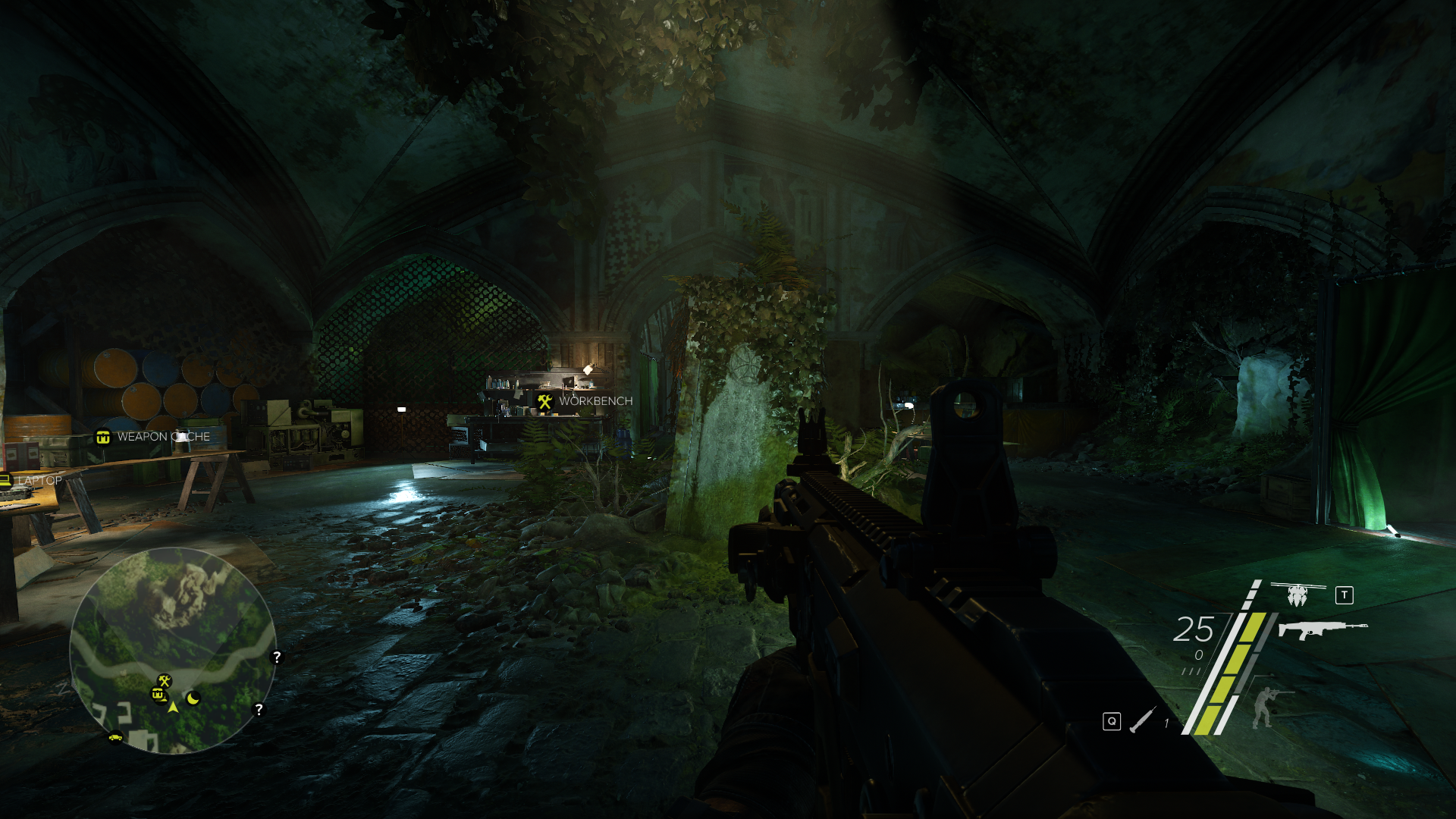 After: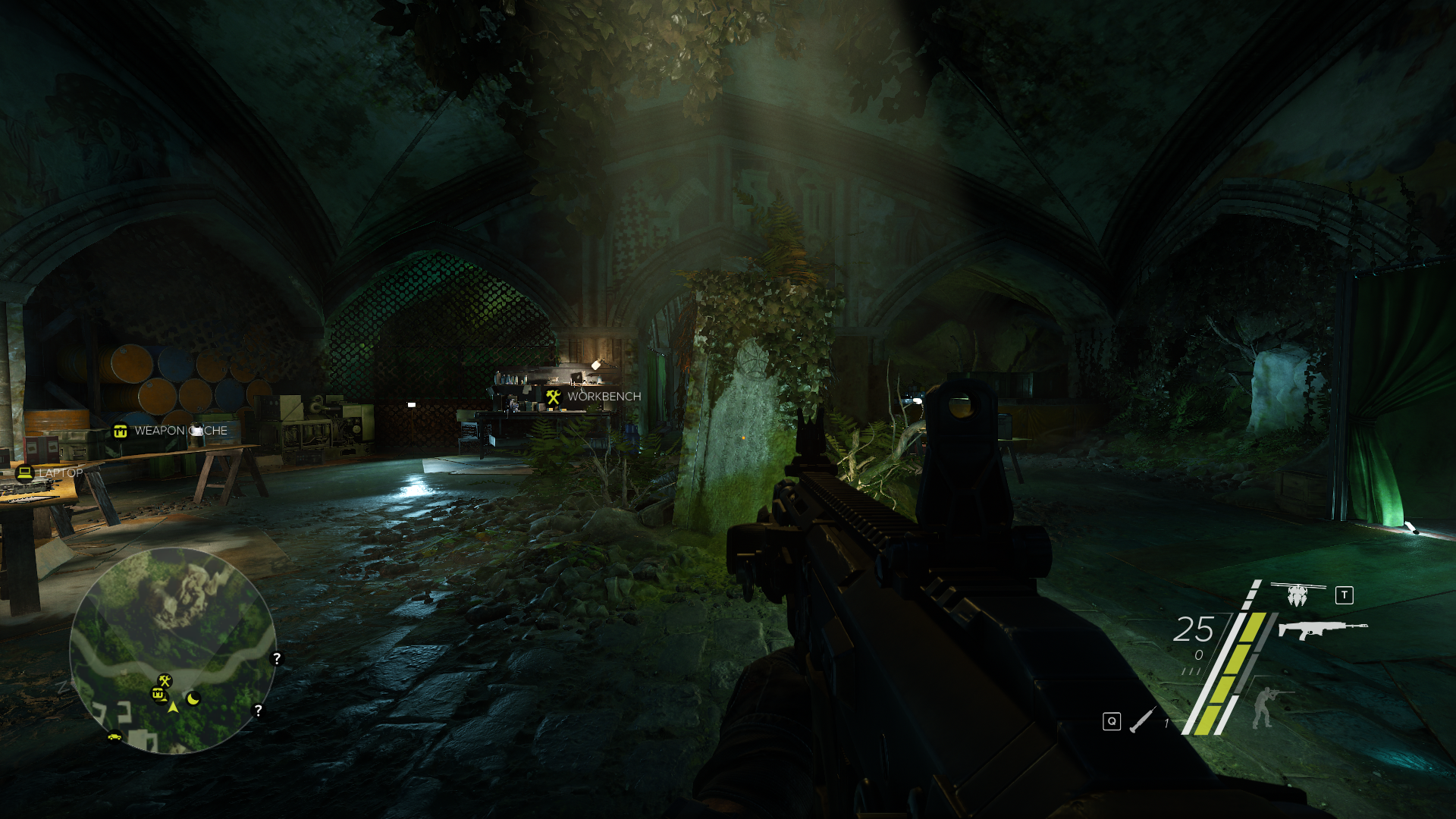 SGW3 forces the laser dot to be a minimum of 5 pixels, and also renders it up to 100 meters. I do wonder whether the laser dot should be made slightly larger. But that's something for another time. In the meantime, I'm pleased that I've been able to fix yet another design problem in SGW3. This fix has been applied to both the IP and UP versions of the mod.