Leading Vehicle
SHIFT's main car for Story mode is revealed
The primary vehicle upon which the story is based around is a used Bosozoku styled Nissan 240SX. The real life counterpart belongs to Andrew Abello of California, United States. The car has an abundance of character and personality and was the perfect choice for SHIFT's intro loaner car in the story. It fits the gritty feel that SHIFT hopes to deliver. You can see how the styling of the vehicle is makeshift yet still aggressive. The plot and story behind the car and its previous owner are still being kept under wraps.
Below is the preview of the 1920x1200 wallpaper that will be made available shortly.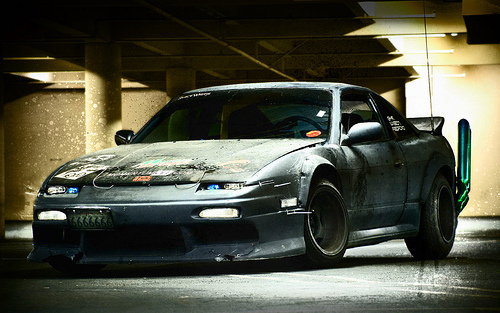 The model version was created by the talented 3D artist Laurens Corjin.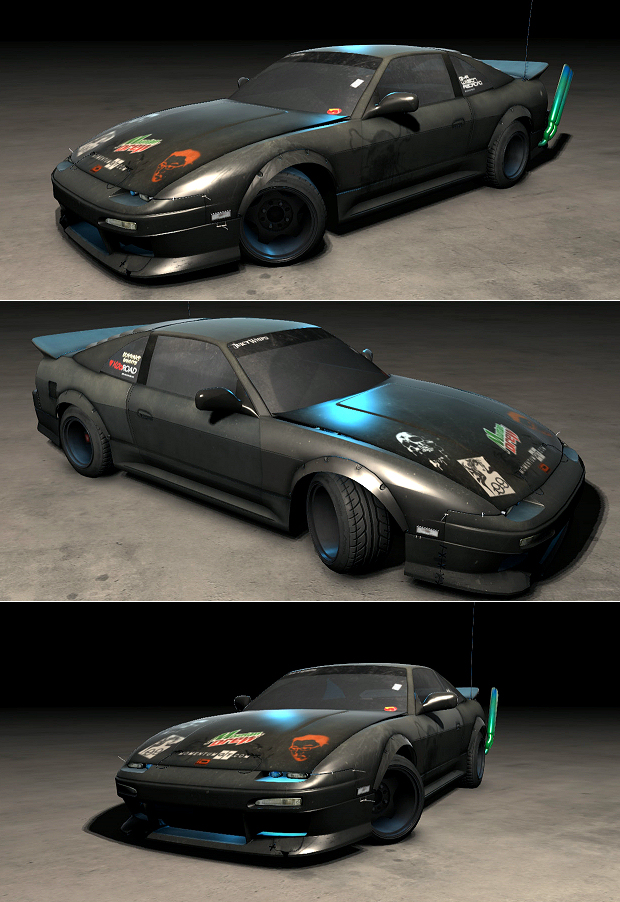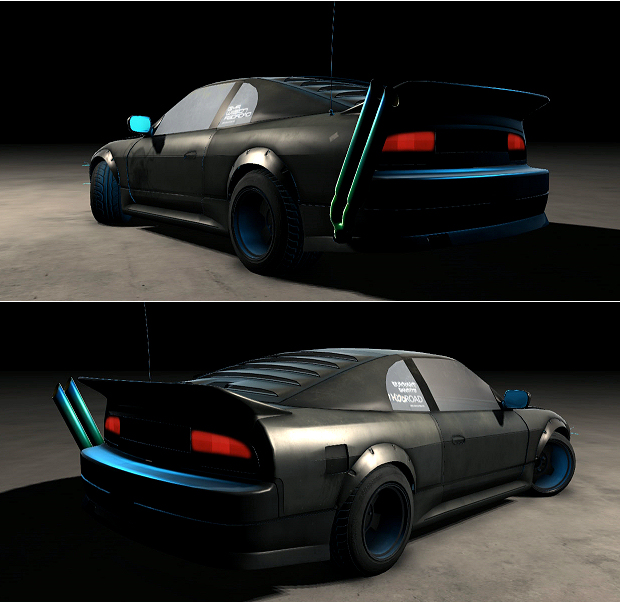 Website is back up
The website and forum are back up for the public, however the main site is still being constructed. In the mean time, you may drop us a line at our forums if you feel the need to do so. The original forum database has been lost so all posts and accounts have been lost. We are sorry for this inconvenience.