Programming Progress 03 still isn't done yet, but we haven't been doing nothing over the past months... For the most part.
The video
We were playing Paint the Town Red when Brodie wanted us to talk about Shaft, and then this video was forcibly created against its will.
Behind the video
While the video is all over the place, we did show off some areas being worked on, and some of the new enemies that were going to feature in the next programming video. We also showed some of the models being worked by Brian, and Brodie, like the parasite, and CIA female soldier. I have a picture below to show those off in case you don't care to see this particular video: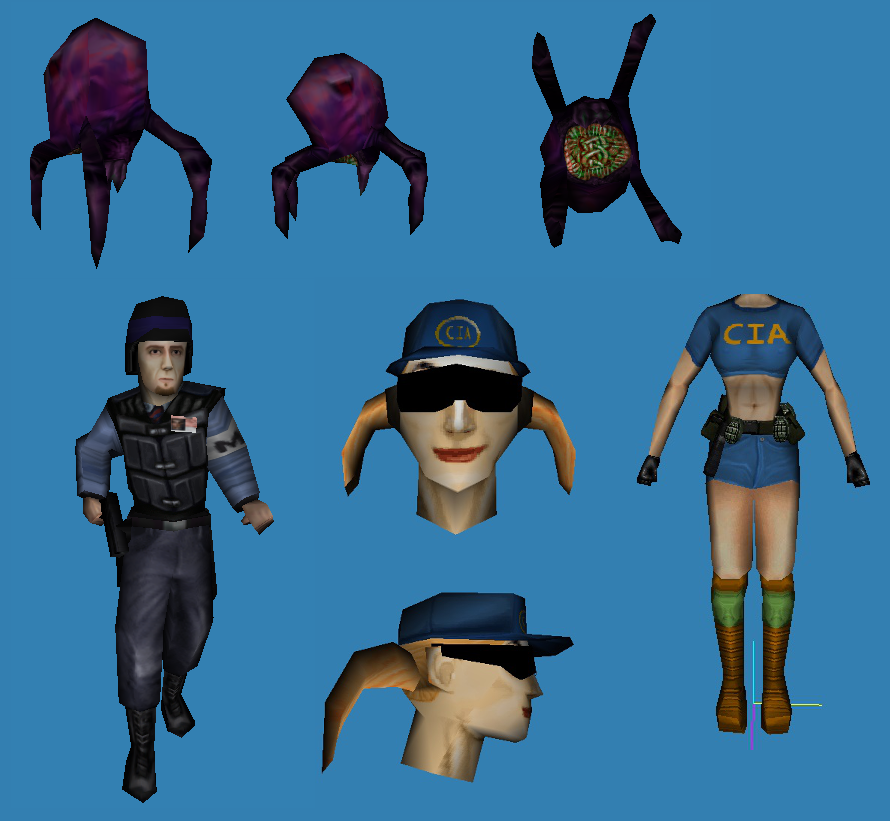 We also have some mapping done by Jackathan, and you should see some screenshots later on the mod page.
Help Wanted
If the video doesn't show you the current state of our maps (or lack there of) this is where I will say we are lacking in the maps department. I originally was the mapper for the team, but then I became the programmer, and then became sort of a team lead for what plans to take, and dealing with other developer issues. I don't like having the lead badge since we are all important, but the main thing is I don't have the time I used to have to get the mapping done. That's why we are asking for one, maybe even two mappers to join the Freeze team. If anyone is at all interested then drop me a PM here, on Discord, or on Steam. We also have a few requirements to join the team so please read these bullets, and make sure you agree with them before sending a message.
Requirements
Have a decent level of experience with Hammer, or J.A.C.K.
Be able to use Google Drive to sync files with our developer folder.
Have some level of online activity (not going offline for months at a time pretty much).
Maps you have made (even if unrelated to the mod) are welcome.
Our Discord & conclusion
For those of you that may not know what Discord is, it's pretty much a Teamspeak, Skype, message board, mashup thing. We made a Discord for the team a while back, and never got around to really announcing it here. This is a good way to get in contact with any developer, or see any WIP stuff since we always post it there. I highly recommend if you are planning on joining to get the desktop app instead of using the in-browser app since the browser version is very unstable and many features don't work depending on your setup. Other than that I don't have much more to cover. I hope to see you all around for then next update. I promise it should be a good one! Anyways, I'll leave you with the links to the app, and our server.
Discord App: [HERE]
Freeze/Shaft Discord: [HERE]