After around three years of work that included nine months of constant gameplay testing, we are finally in a situation to release a playable build of Shattered Paradise.
Due to the fact that the core Tiberian Sun mod for OpenRA has missing or incomplete features, Shattered Paradise was developed on top of it with employing workarounds or omitting the aforementioned core features. It has the goal to extend and improve upon the feel and gameplay of the original game and for that we used all the tools we had available. We've added more playable factions, reworked many units and sacrificed a few of the original niche aspects.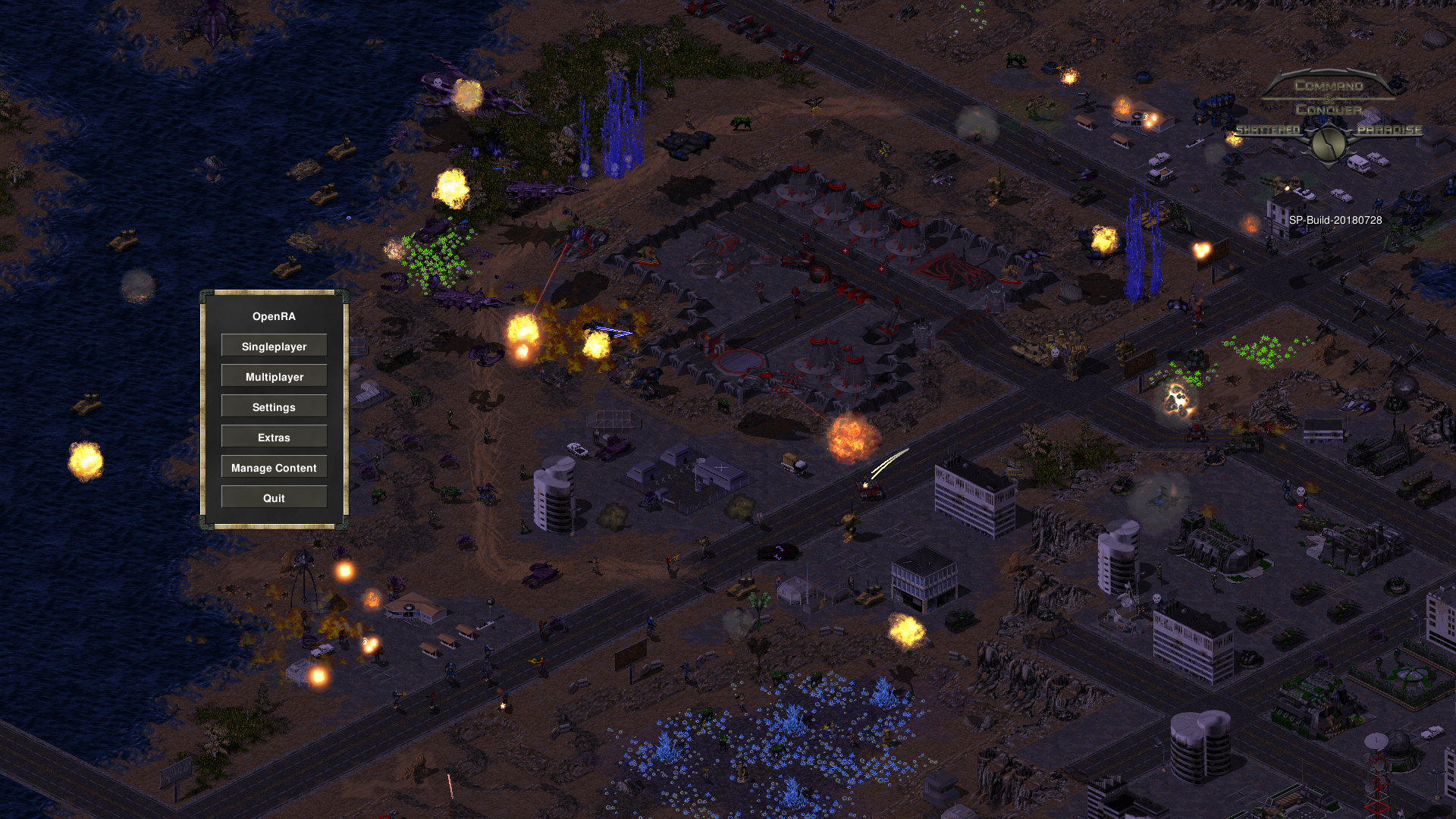 I want to stress this to anyone interested in the project: we did not aim to replicate everything featured in Tiberian Sun to the letter. We love the original game, we've improved what we could improve and axed what we felt was harmful. It's our own rendition of the Tiberium Universe, Also, I want to make it very clear that the decisions we've taken are not the responsibility of the OpenRA crew.
Having mentioned that, here is the link to the Shattered Paradise discord server where you can join our player base. Discord.gg The download link of the latest build of the game also can be found there.
Moreover, for now our efforts are still focused only on the multiplayer aspect of the game as our resources are currently limited.