Hello all!
New member of the mod here, not Nolt this time as he is busy actually making the mod as well as getting an education, and I bring news lots of news in fact, about how things have changed, are continuing to develop and what you can do to help make Shattered Paradise the best it can be!
Closed Beta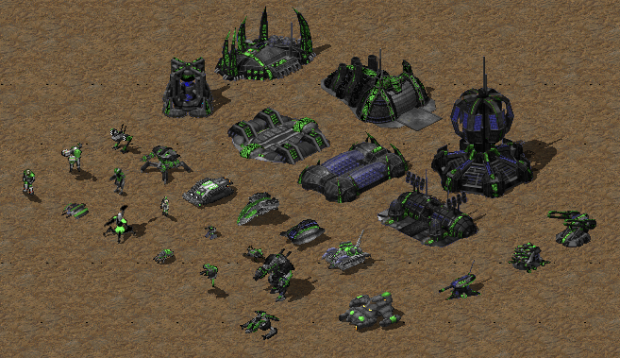 First up is our closed beta. We officially started about a month ago and have been rapidly iterating with the help of tester feedback. For the sake of convenience we have an executable installer and are using our Discord server to stay in contact and distribute the installer.
At this point I would like to remind everyone that we are still accepting new testers and if you are interested, then leave a comment below or contact either myself or Nolt. You must be willing to get Discord, though you do not need to do much else other than actually test the game and give us feedback.
Game Design
We are still modifying and balancing the existing five factions. Of particular note is the introducing of a new mutant unit you guys have seen that we're calling the Ravager. It is a T3 melee heavy bruiser. As trade off we have removed the battle fortress, which should encourage better use of the mutants as a kind of "zerging" faction. They don't get the best mobility, but have numbers and tiberium healing to compensate, as well as those always fun random mutations.
A lot of work also continues on both GDI and Scrin. We have redefined the Guardian to act similar to the GDI Rig from Tiberium Wars. When "deployed" it will repair friendly mechanicals, but by default it will act as railgun sniper platform and AA defence, perfect for escorting a GDI combined arms approach. For the Scrin we are continuing to work on their ground forces, the priority should always be on air but their ground troops are still a little too powerful. Some changes have been made to the razor sharks and the tripods.
The biggest, and most significant change to game-wide gameplay though is the introduction of a new repair mechanic. When your vehicles are damaged you can send them to your factory, right clicking on it to initiate repairs. This functions similar to a service depo, but is applied to every factory for every faction. Note that this does cost resources, but allows cunning players to save expensive and veteran units.
Lore
We, and by we I mean myself with Alex06 offering to help, have begun work on a revised set of fanfiction and unit descriptions to serve as core lore for Shattered Paradise. For obvious reasons much of this will have to remain a secret for now, and not just because we haven't written all that much yet… honest.
Some of the highlights of what will be coming in the near future:
One lovingly penned codex full of history and faction descriptions.
A collection of short stories explaining key events.
A comic strip chronicling Kane's clandestine singing career on Broadway.
A manuscript for a Shattered Paradise movie starring Nicholas Cage as a Nod commander who defects after his drug habit gets the better of him.
Those last two might be jokes.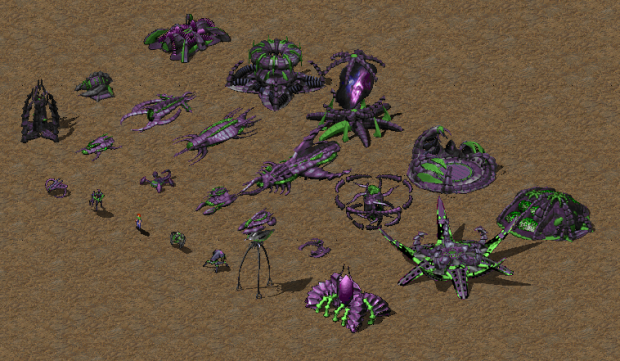 Voice Acting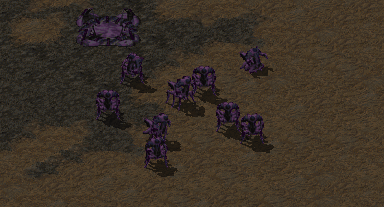 Do you have the vocal chords of an angel?
Have you ever wanted to star in a Command & Conquer electronic video game? (Copyright Electronic Arts)
Are you human? Or a cyborg? Is that your soup drinking appendage or are you just happy to see me? Whatever you are, we'll take it!
Shattered Paradise has officially begun adding unique lines, and personalities, to our units. We are starting with the human factions and focusing on tier 2 units and up. We already have four new voices for four separate units in the mod but we have so many more units to voice.
So come sign up! Just send you us a voice sample, using any lines and any voice types you can pull off without choking on something. Just remember that you will not get paid, but you will get closed beta access and our eternal gratitude.
As a side note, we are also building up a collection of third party music with some original music of our own coming… soon.
Next Time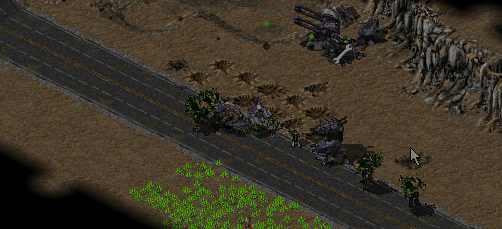 Something something… InOps Classified Files… something something… sixth faction tease… something something… Nolt has already fired me...