---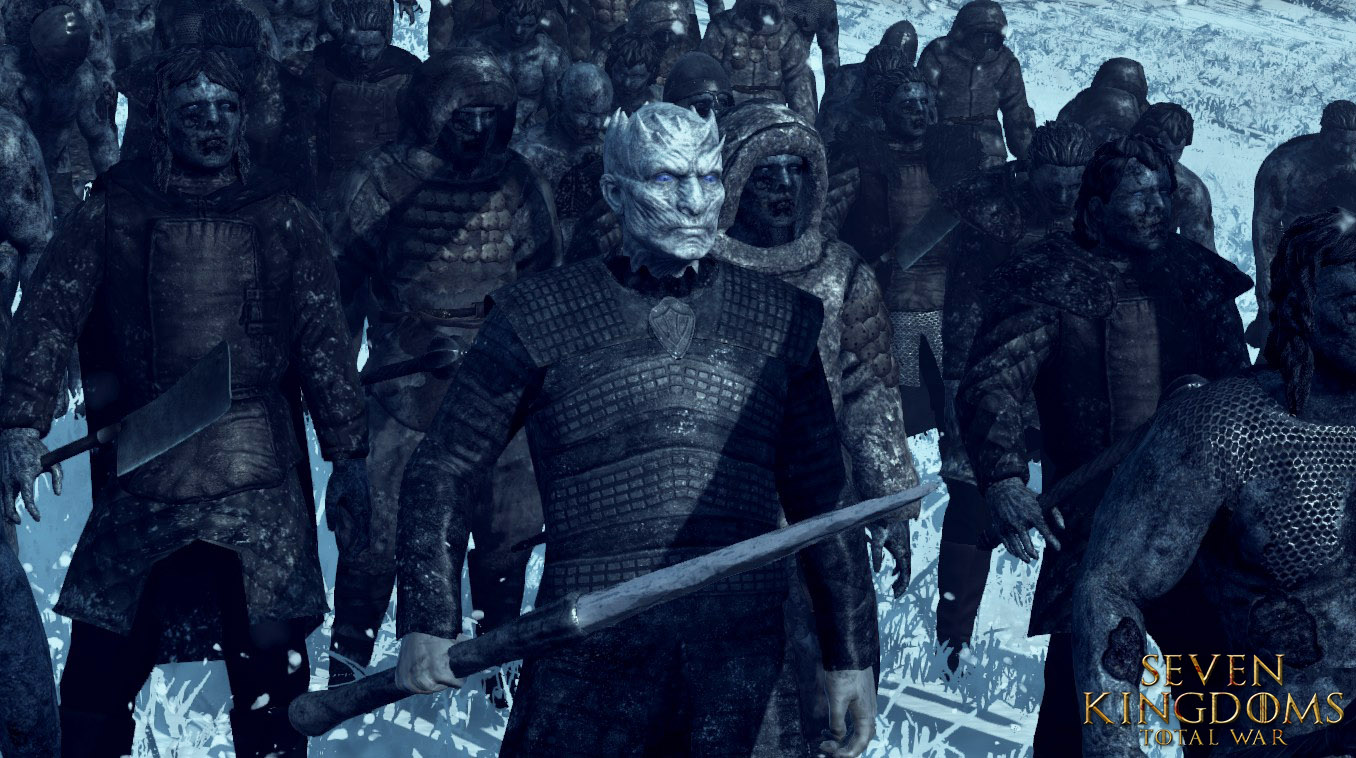 I'm proud to announce the public release of Seven Kingdoms 2.0 ("Winter is Here"), a complete overhaul and remake of the original modification for Attila: Total War. Nearly everything in the mod has been rebuilt from scratch, and it's a completely different experience than previous patches. Even though Season 8 of Game of Thrones was as entertaining as a dry bowel movement, I hope you enjoy playing it!

Special thanks to KevTaylor for his hard work and assistance in completing this update -- it wouldn't have been possible without him. And as always, thanks to Mr. Jox for his mentoring and guidance throughout the project's life.

Changelog
- All Houses, armies, units, and characters remade
- New cards for all units and characters
- Replaced banners, shields, weapons
- Replaced/updated all unit rosters (e.g. added billmen, halberdiers)
- Complete gameplay rebalancing
- Added the Golden Company
- Added House Crakehall
- Added House Marbrand
- Added House Cerwyn
- Added winter Dothraki and Unsullied
- Added several new characters (e.g. Qhono)

The next update will include naval units and ships, along with several new Houses (e.g. Redwyne, Harlaw, Yronwood). I also plan on adding back House Manderly, which was temporarily removed.
---

Installation Instructions
1. Download the .rar file from this page.
2. Open the .rar file, and move the contents (7k_Overhaul.pack, 7k_Models_and_Textures.pack) into your Attila/data folder. It is typically located here: C:\SteamLibrary\steamapps\common\Total War Attila\data
3. Launch Attila: Total War.
4. Click on "Mod Manager". See below: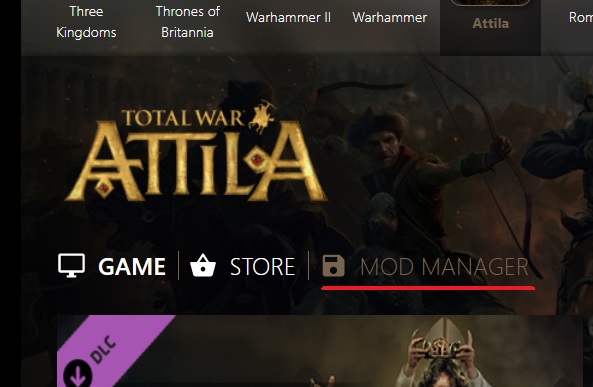 5. Locate the two files in the list (7k_Overhaul.pack, 7k_Models_and_Textures.pack) and enable them with the green slider. Both should be set to green. See below:


6. Start the game and enjoy. Please note that this is a Custom Battle mod ONLY and that there is no campaign mode, due to limitations with the Attila toolkit.
---