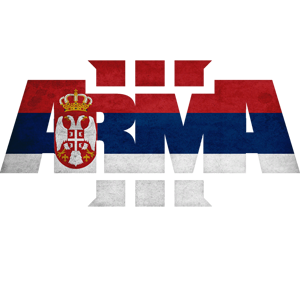 Hello there, here's the new DevUpdate for Serbian Armed Forces Modification.
In this update I will introduce to you some new things that are done by our team for the next version of this modification.
[MiG29]
The next version will come with some new aircraft, the MiG29.
Original authors of this model is IRIS Simulation, port to ArmA3 was done by dezikit and some changes to model and texture's is done by our team member's.
The MiG will come in two variants, CAS (6x KH29) and AA (6x R73).
[Zastava M-93 Black Arrow]
The next new thing that we finished is done by our modeller Aleksa, the Zastava M-93 Black Arrow.
Russian 12.7x108mm and possibilty to attach couple optics making this weapon so deadly.
A lot of new things coming soon to our modification, be patient.
And for end some pictures.