Minor Factions
This release features several unique factions with their custom Minor Faction abilities. These factions have a diverse roster of offensive and support oriented abilities, as well as powerful defensive capabilities and their own flexible spawning system for sending out faction matched raids.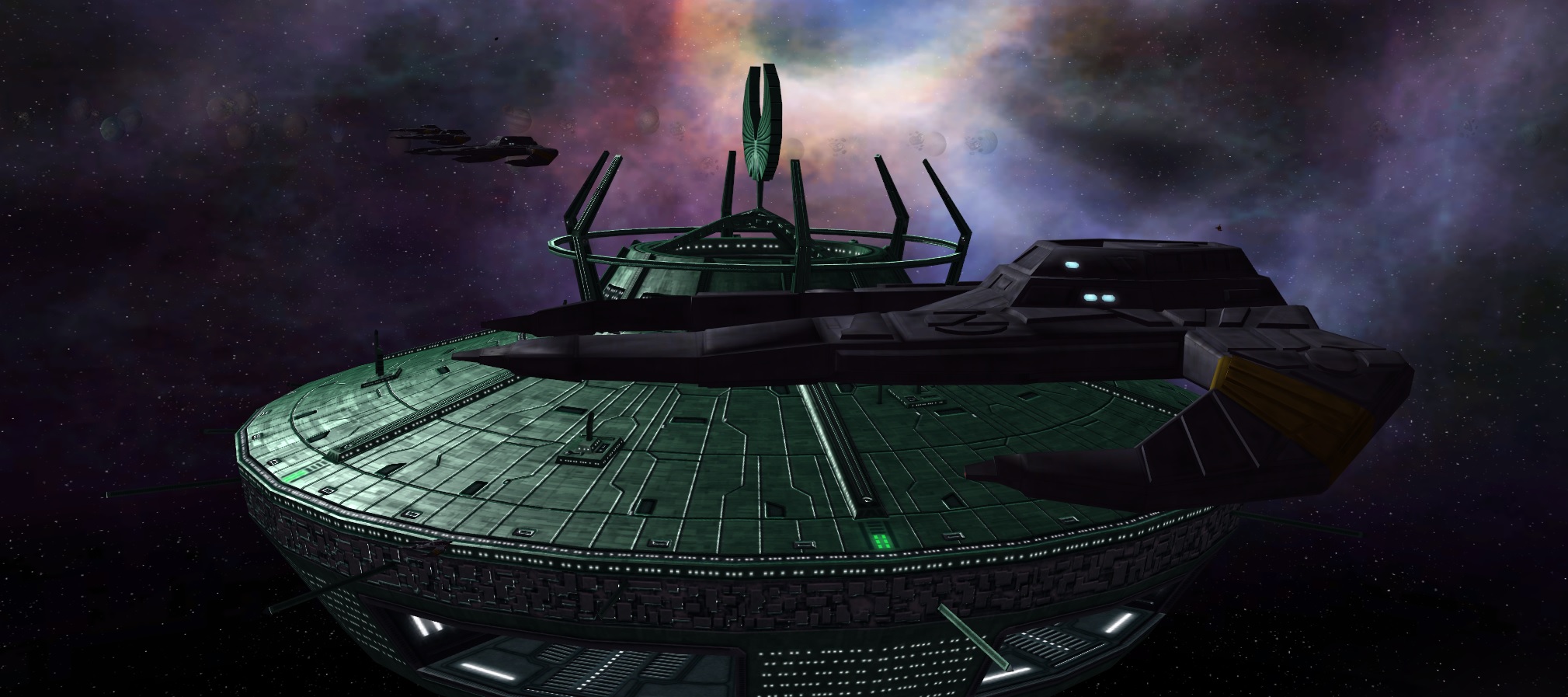 Baran's Raiders - An outfit of pirates using modified Miradorn Raiders with energy dampening shields, gives access to raids and can bolster their defensive fleet.
Black Market - A marketplace run by the Orions, selling Regenerative Armor and Interceptors.
Breen Pirates - An outfit of Pirates using Breen ships, gives access to raids.
Consortium - A Ferengi run market hub for resource trading.
Federation Separatists - Ex Federation officers that have hijacked ships and joined Maquis Resistance fighters, gives access to defensive fleets and insurgency operations.
Ferengi Pirates - Ferengi privateers that send out powerful raiders and sell random captured ships and resources, as well as giving access to raids.
Ferengi Weapons Dealers - Black market weapons dealers that sell D'kora class cruisers and Ferengi Turret Control Systems.
Scrappers - A group of scavengers that collect derelict ships, will buy and sell ships. They also inhabit Ship Graveyards, with increased ships to acquire.
Slaver Outpost - Orion Pirates that engage in slave raids, gives access to powerful raids that fuel their economy, as well as selling labor for planets.
Talarian Irregulars - A Talarian Militia that hires out for offensive and defensive actions.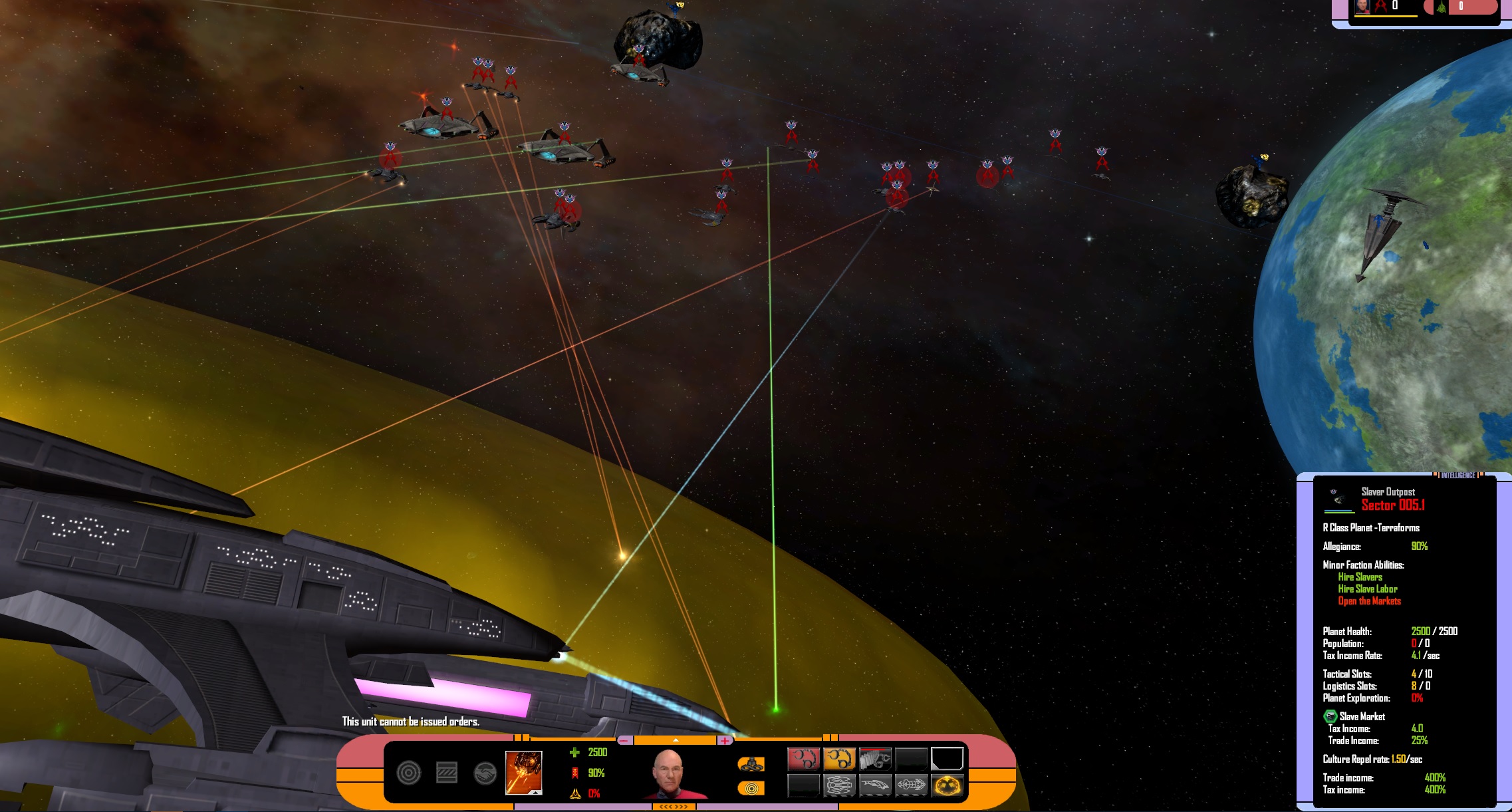 These minor factions can be taken over in largely the same way as is done in Vanilla Sins. Simply move an envoy to the target planet. The Borg, of course, don't.
Outlaw Sectors
This release also fully incorporates Rampant Militia from Outlaw Sectors, now that it is faction specific. Included in the Rampant Militia spawn, is a flexible spawning system that uses Attack Raids, to give Minor Factions additional faction appropriate forces alongside.
Turret Control Systems
There are three methods for obtaining self sustained turret spawns. These function as a starbase support system, and allow for substantial advantages in the defensive power of Minor Faction planets.
The first, naturally, is Minor Faction themselves. When the player builds a starbase in orbit of one, the minor faction automatically supports the structure by way of regularly spawned turrets, up to a maximum of 6. These turrets are created by the starbase itself, deployed and positioned around it to create a solid power base regardless of where the AI placed structures end up after being destroyed.
The other two sources, are the Norway Class starship, who's existing Turret ability has been changed from a spammy, management intensive mechanism where you place individual turrets, to the same starbase support system, and a system that can be ordered from the Ferengi Weapons Dealers, one of the new Minor Factions. Should you be playing the Federation, and obtain said Minor Faction, you'll be capable of, at great expense, an extra 12 self maintaining turrets at all of your starbases, and 18 for those at your Minor Faction worlds. Provided you keep the starbase alive, they'll end up being highly effective purchases in points of heavy conflict.