Today's game play trailer shows the revamped sword mechanics. All attacks are directional based and come in three flavors. There are light, medium and heavy attacks. Each one is has their strengths and weaknesses. Light ones are great for small enemies, medium for multiple enemies and Heavy for single targets. Small combos can also be performed by chaining a light attack into a medium or heavy one. A tutorial is now up explaining the system in more depth. The system is very flexible for expansion and further depth. Hopefully this happens in the future.
Besides combat, more bugs have been fixed and smaller features added. The need to use in game guis became clearly needed with the "Lost Genetics" Campaign. When near a console; the game will zoom into first person and then back out when leaving. This further helps supporting user made maps for Doom 3 in general.
The main menu and hud are finished. The hud now properly displays tip boxes and objectives. Both will be in use this time around to help the player out. The final parts of the main menu include a new about section. This sub menu contains basic info for the game, back story, and game play tips. After watching many streams, and reading reviews, the need for all of this was clear as player weren't quite sure of all the controls or what to do or why. Along with more info, and more system options, a campaign selection sub menu is also in place.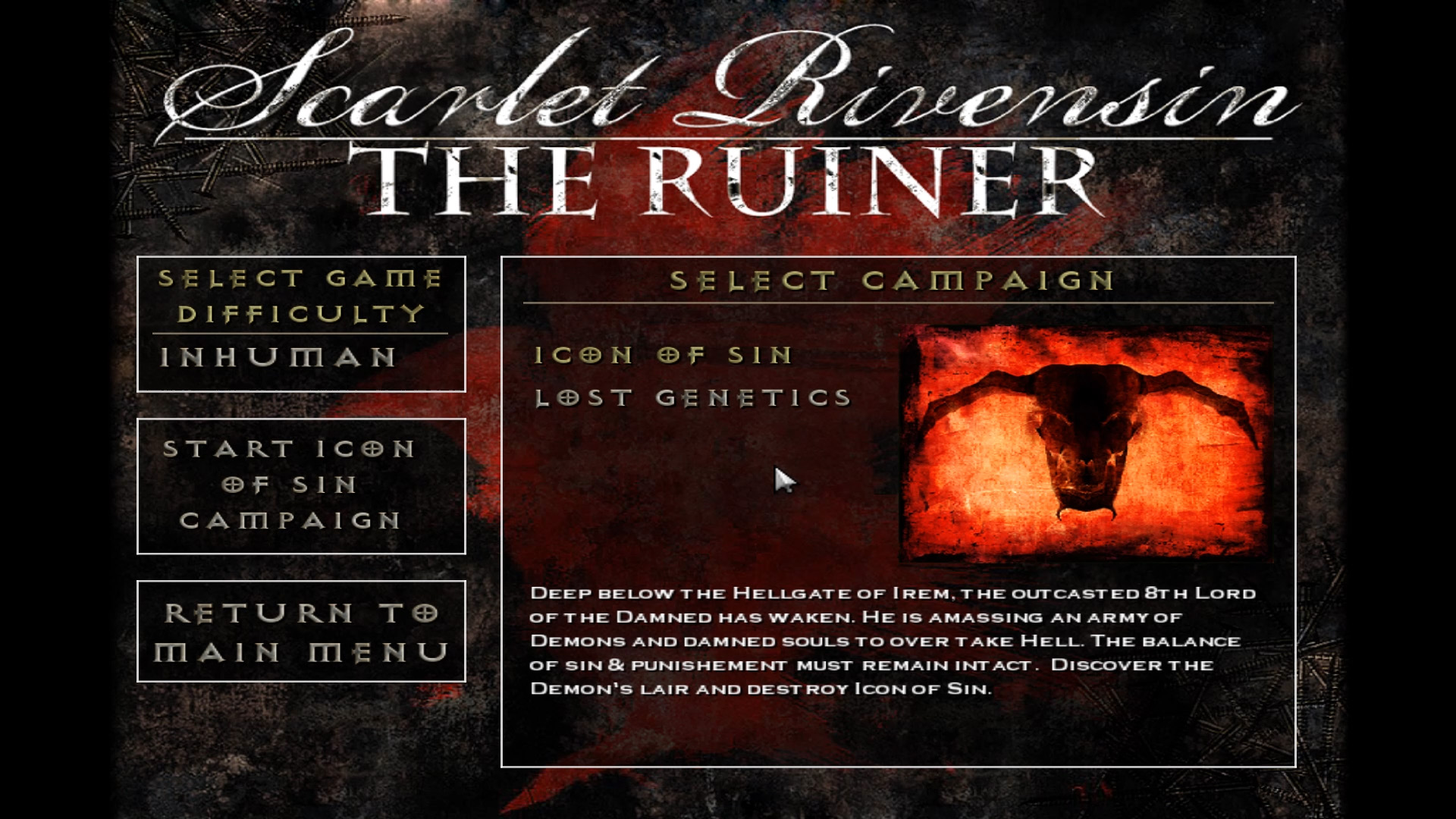 Work is well underway for the final part of the update… map fixes. Hopefully this part is done in time to make the late October or early November release… but there is plenty of testing still needed. If your interested in helping out, just let me know through a private message or in the comments below. The more people help with testing, the better chance of a timely release.