It's been nearly a year since our last update, and we at Scion Development have decided to come clean. We don't have a year's worth of progress for you. Many of you may be aware that we were largely absent for about 10 of those months, so all we can do at this point is apologize. With that behind us, let us show you what we've been up to the last month!
First, we'd like to share with you our newest members of the team! We've recently welcomed two new artists to the team, both of whom have the experience to help carry our mod to great heights. Ryan (aka Lonno) is from Massachusetts and having just recently graduated having studied design and animation in school, he is now looking for a way to expand his portfolio and gain some hand-on experience as a precursor to his career in game design. He's already learned how the art pipeline works with his rice hat and is now working on new house variations for our building set.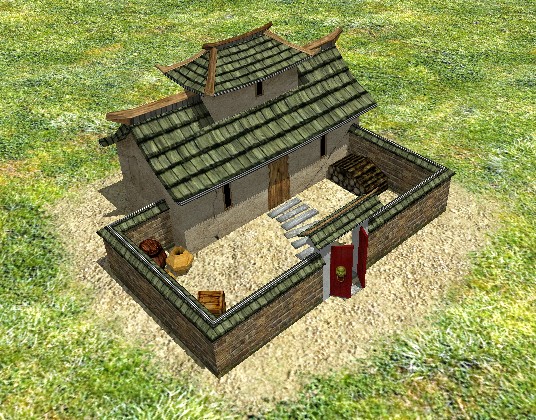 Rastko is an avid low-poly modeler from Serbia who very quickly demonstrated his affinity for keeping things both detailed and manageable. He's already started to replace some of our inferior low poly shield meshes, and he's proven that he's capable of more detailed feats as well, such as the bridge in our newest screenshot.
Next, we thought you'd like to hear a little bit more about our process. Daniel Schubert (aka Gen.Kenobi), a member of Wildfire Games and a long-time member of the ModDB community, has agreed to help us get some things done while he's still got some spare time on his hands. We'll let the process speak for itself:

Thanks for reading guys! Subscribe to Rise of the East on ModDB or Feedburner to be the first to know of our latest additions to the project, and follow us on Twitter for an all-access feed of screenshots and progress updates from the developers themselves.
PR Consultant
Concept Artist
Campaign Author
Scenario Designer
Web Developer
AI Programmer
Historian