The newly released Patch 3.5.000 includes quite a bit of content rolled over from Patch 3.4.053, the latter of which was not posted as an update here on ModDB. So we get to kill two birds with one stone. Something that was asked for here, was the ability to recruit Lu Bu when playing as Cao Cao, which I think was a reasonable request. To do this you must perform The Cao Ambition missions and, after completing the mission to eliminate the Liu Clan, you will be given a Yes/No choice event as to whether you wish to enlist or execute Lu Bu. Another thing that was done in the patches was to add more variety of faces and accessories to some units and models that needed them, such as Han standard bearers and unit officers, as well as the Light Han units receiving a variety of lamellar armor colors and plater compositions. In addition to that, we also did some complete reskins of several units, amongst these are the Huainan Guard, Shanyue Tigers, Grey-beard Marksmen, Yellow Turban Bandits, County Militia, and the Northern Army Tiger Cavalry - who you can see in action below: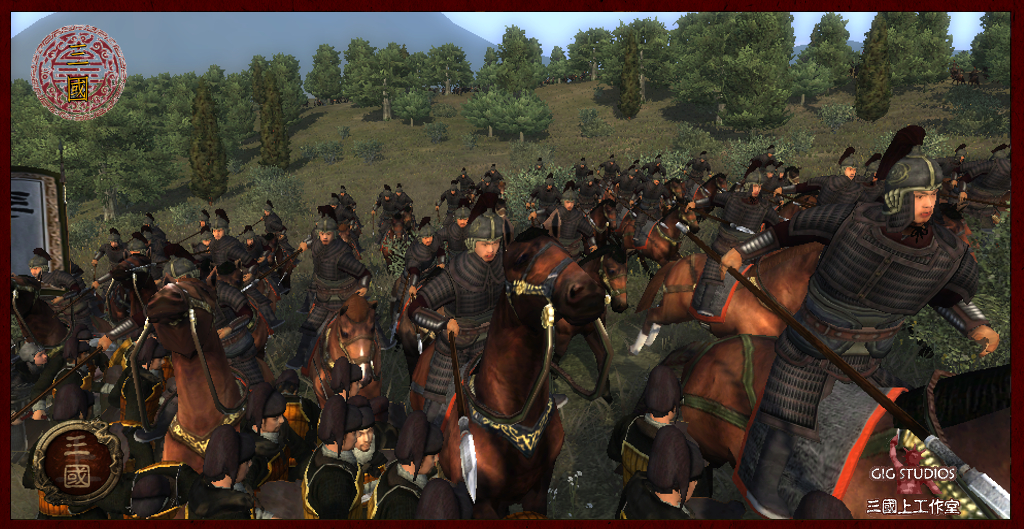 Some new units were also added, specifically something that has curiously been missing from the mod since day 1: bandits. While there are both Yellow Turban and Black Mountain bandit units (one serves as mercenaries and the other is unique to the Heishan faction), there has been a lack of generic bandit units thus far. During the Later Han and Three Kingdoms era, bandits and lawlessness plagued all corners of China, so it was no-brainer to get some generic bandit units added to the mod. With that in mind, we also changed the types of spawns you will come across on the campaign map. While previously it was pretty much only army deserter-type spawns, now you will see, depending on the region of the spawn, a wider range of spawns from the aforementioned army deserters and Yellow Turbans to generic bandits and barbarian raiders. Below you can see one of the new bandit units you will find causing trouble in your realm, the Bandit Bowmen: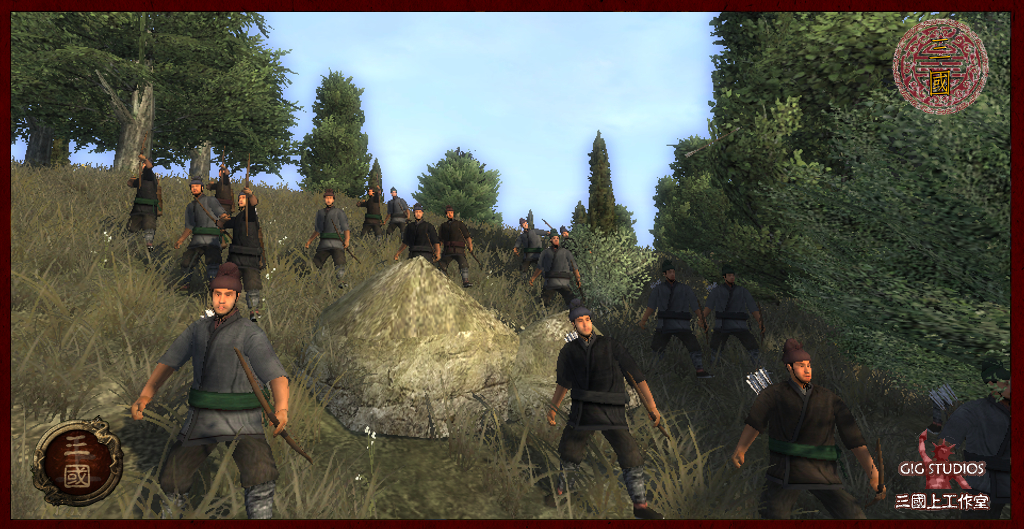 While there were some tweaks to the campaign map, such as adding a road connection between Jianning and Zangke, an overhaul of the trade resources, and modifying all of the "governor" ancillaries to match with commandery names correctly. There was also a bit of shuffling around with the commanderies and cities in the Shu region. Linjiang (capital of Badong commandery) and Jiangyang (capital of Jiangyang commandery) were re-added, after having been removed several versions ago. In addition to that, some of the forested landscape around Jiangzhou was removed, allowing for a bit more fields and agriculture to be seen in the region once farms are constructed. Additionally a roadway was added between Jiangzhou and Fuling, so that now one does not need to travel in a round-a-bout manner, in a trip that took far too many turns, and instead have a fairly direct route to travel via road. Here you can view the majority of the Shu region as it looks now: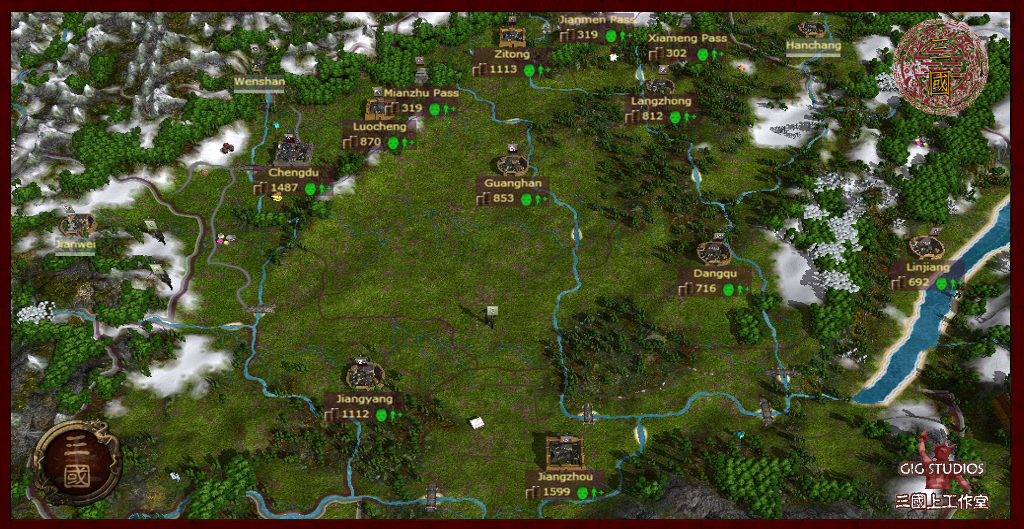 Click here to download Patch 3.5.000. To use Patch 3.5, your Rise of Three Kingdoms must be patched to at least version 3.3.000.
If you do not yet have the mod, first download and install the base version (v3.0.000) of the mod and follow the Install Instructions carefully! You must then download and install Patch 3.3.000, followed by this patch (3.5.000). For further information, questions or comments, please visit our official forum over at Total War Center.