The v3.2.047 Hotfix is a compilation of all of the Hotfixes for version 3.2 of the mod. The Hotfix deals with an increase in mod stability, by way of optimizing Korean battle models and the EDB file, fixes to a few river crossing on the campaign map, adding new music tracks and cleaning up the Qingzhou faction, it also adds improvements in a few other ways that I can show off here.
The first is the addition of nine new characters to the Unaligned faction - for those who are not quite aware, the Unaligned faction is designed only to provide new generals and administrators that you can bribe, therefore adding to the size of your officer corp. The new characters are Song Jian, Qian Zhao, Sun Guan, Yuan Huan, Zang Hong, He Xia, Chen Rong, Zhang Chao and Fu Gan. These characters are spread out between southern Hebei, western Liang, and northern Jingzhou, as all of those areas were lacking in Unaligned characters. Here are a few screenshots, exhibiting the biographies, of some of the new characters.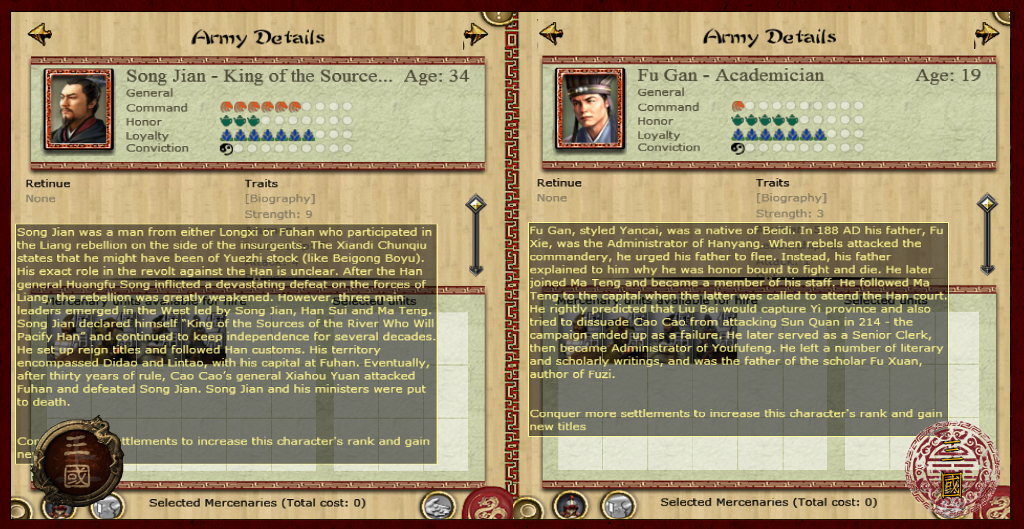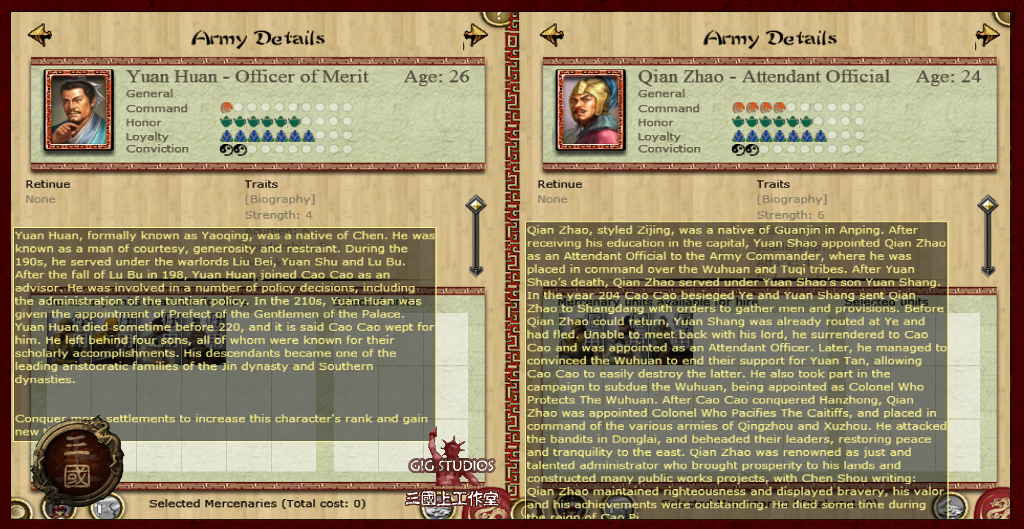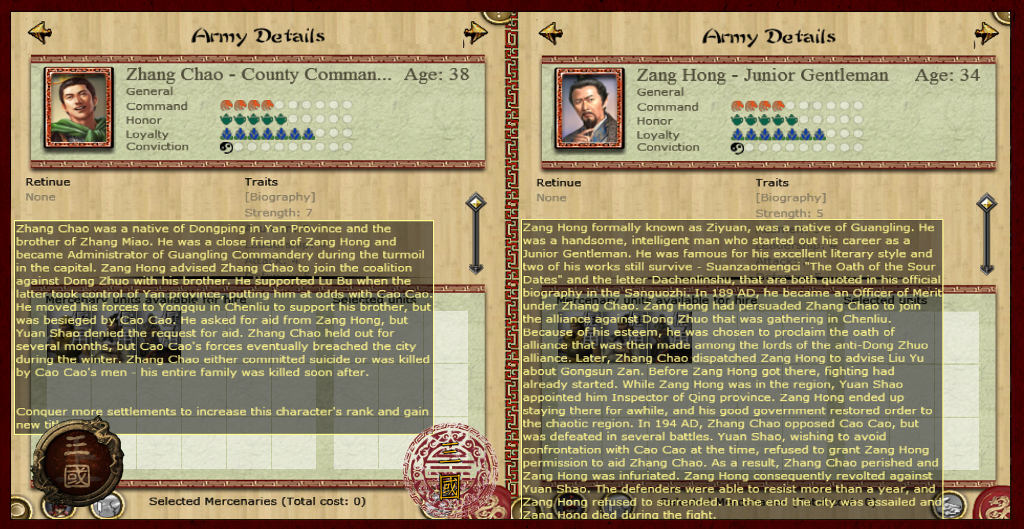 Additionally, there was a much-needed reskin and consolidation of units. Previously there had been Feathered Forest and Imperial Guard units - which were essentially the same thing and a redundancy. The Feathered Forest were the Imperial Guard of the Later Han period and so a consolidation of units was needed. To this end all of the Imperial Guard units were removed, while the Feathered Forest were reduced in number to two and reskinned. The first unit is a cavalry unit, called the Feathered Forest Cavaliers, wielding a nasty-looking ji halberd. The second unit is a hybrid swordsman/crossbow unit, called the Feathered Forest Sentinels. Both units had their stats, specifically defensive skill and armor, increased and are recruitable only in the Imperial Palace building. Below you can see what both of these units now look like: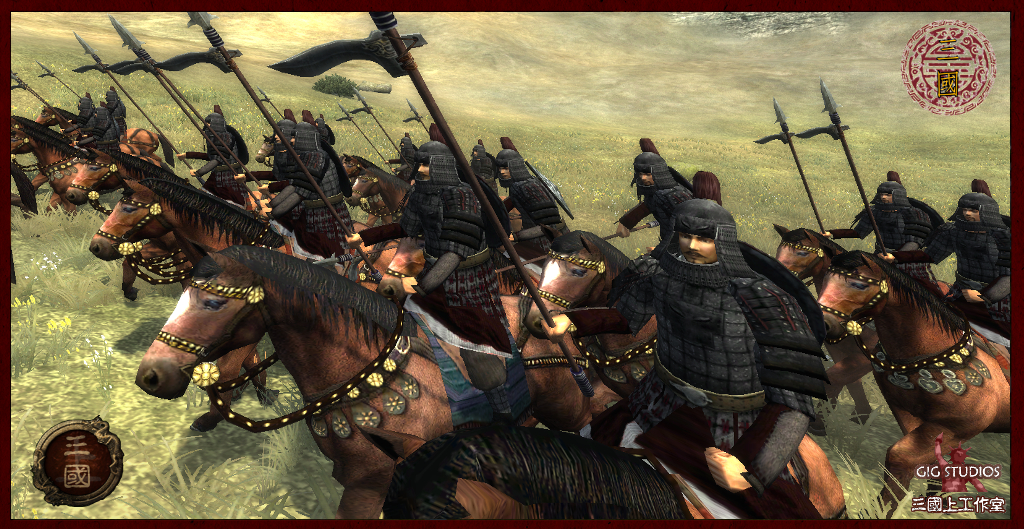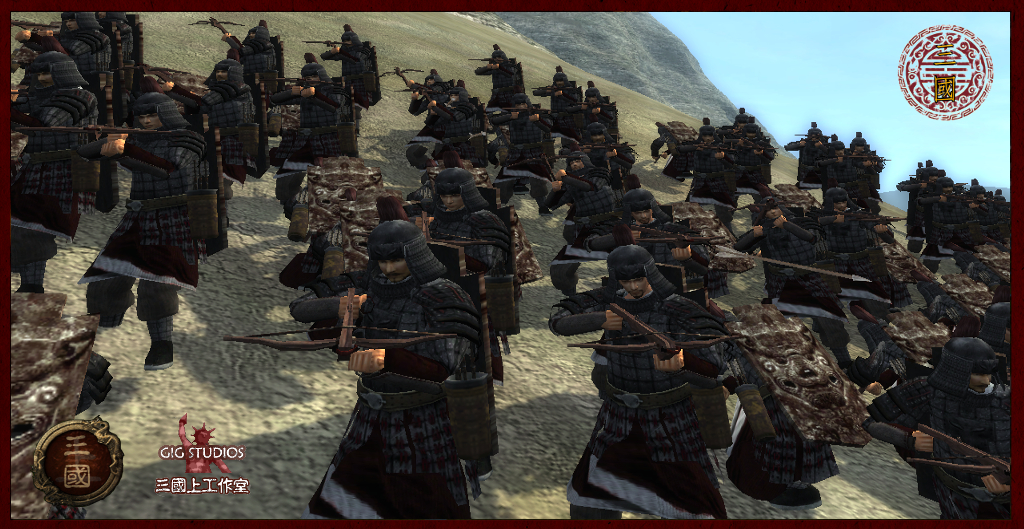 Click here to download the v3.2.047 Hotfix. To install the Hotfix, first ensure you are Patched to v3.2.000 (Base v3.0, then v3.1.000 Patch, then v3.2.000 Patch). Then extract the RoTK v3.2.047 Hotfix.zip contents into your main Medieval II Total War directory and allow to overwrite. And don't forget to visit our official forum at Total War Center.