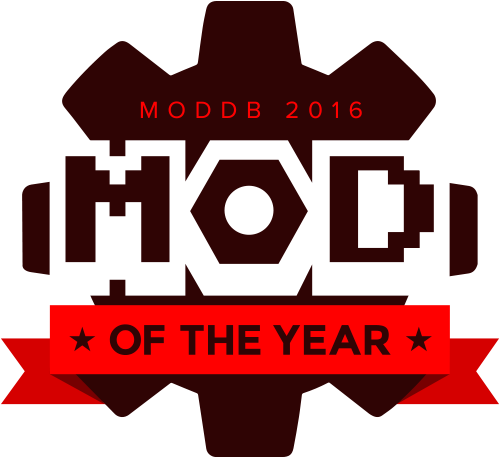 Hello everyone!
It's that time of the year again! The ModDB Mod of the Year award nominations have officially begun just a few days ago!
Last year we came in second for the Player's Choice awards, which was great and solely made possible by all you guys!
If you like our mod and think we are deserving of your vote, than please do so and let's see if we can best that result this year.

Additionally, we have decided to go public with the testing of Version 1.87 so everyone can download and actively participate in testing.
More info can be found in the stickied topics on the forum here: Forums.swr-productions.com (please note that you require a registered and activated forum account and must be logged in to access this forum)

With all that being said, enjoy this weeks update with some cool goodies for the GLA: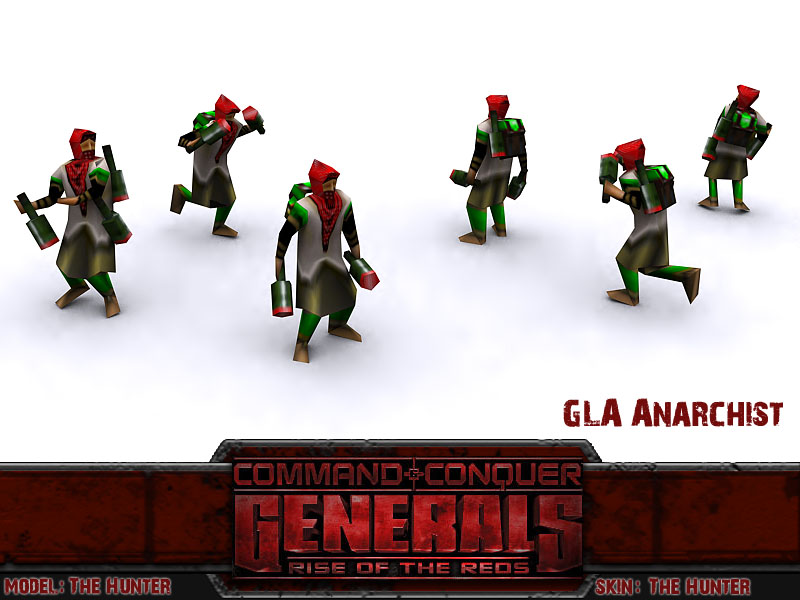 The combination of anti-globalist/capitalist political ideology and radical salafism has proven to be extremely effective in attracting disaffected recruits for the GLA from nations around the world. From the former come many of the organisation's demolition specialists, such as the 'Wall Street Bombers' whose series of attacks on banking houses and business individuals around the Manhattan Financial District in 2042 revealed that the reach of the Global Liberation Army once again extended to American shores. In combat, GLA-affiliated Anarchists tend to be armed with a variety of hand grenades and home-made explosive devices which they can set up for area-denial purposes. Unlike their religiously motivated Terrorist cousins, Anarchists are utterly devoted to their goal in ensuring that the world shall suffer "no gods, no masters" - A stark ideological contrast which, according to recent intelligence analyses, has led to disputes among the GLA's top level leadership.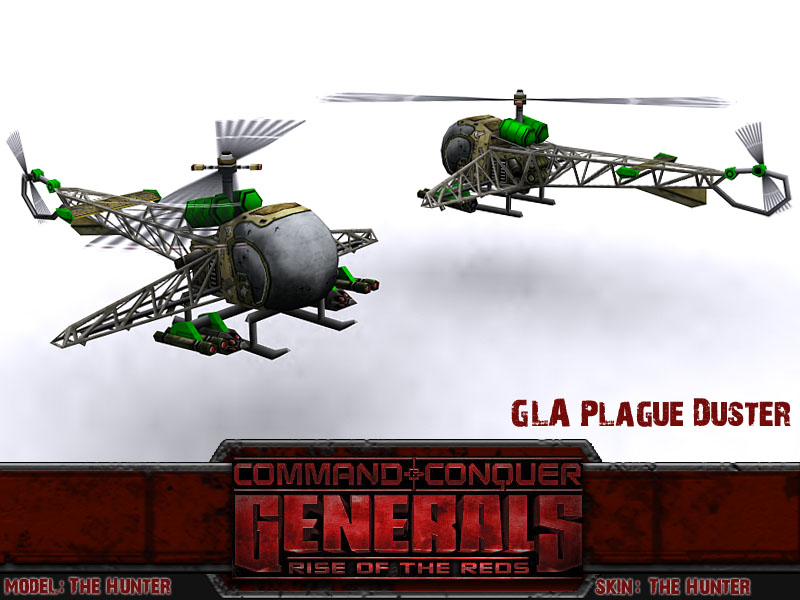 An archaic Bell 47 helicopter converted into a light gunship and chemical weapons dispersal platform. Despite the age of the airframes, these choppers prove to be effective in harsh environments due to their mechanical simplicity and ease of maintenance. Known as the infamous Plague Dusters, the GLA has outfitted their helicopters with anti-armor rockets, Stinger missiles as well as sprayer nozzles taken from crop duster aircraft. The sprayer nozzles are capable of dispersing weaponized Anthrax spores or other biological or chemical weaponry. As a result, the Plague Duster has become feared throughout Africa as a terror weapon designed to massacre entire populaces opposed to the GLA. Due to the helicopters' non-existent armor, the pilots are known to chew khat in order increase their reflexes and banish fear before going on missions.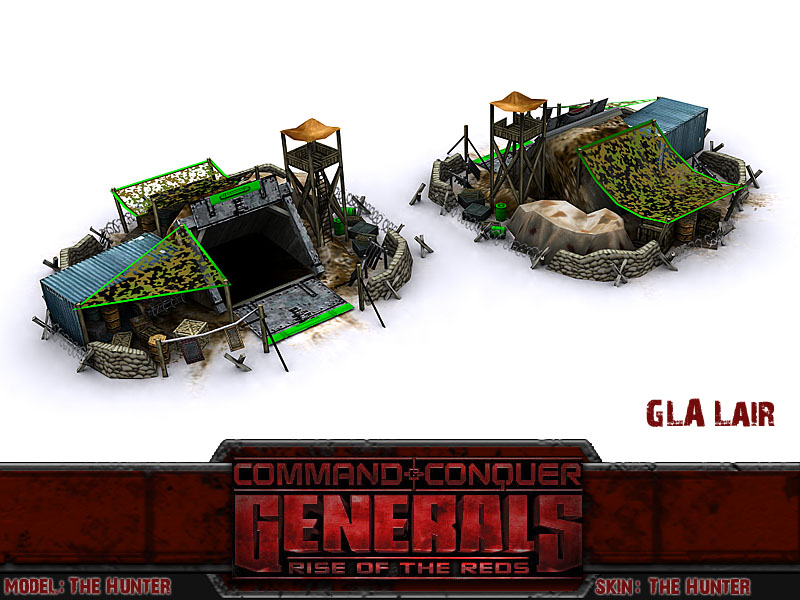 This fortified structure is intended as a more permanent upgrade to the GLA Sneak Attack tunnel (and replaces all prior advanced variants in game). The GLA Lair is capable of requisitioning Workers and other basic GLA units for deployment onto the battlefield.

And a friendly reminder that this upcoming Sunday, we will be doing another official live stream of the newly released public build.
The stream will as usually be hosted by Hecthor Doomhammer on his channel: Twitch.tv