Red Alert: Origins now has its own official website and forum. This is something I quickly put together some days ago to make it easier for me to keep track of information. It's not much at the moment, but I will expand it as I go.
Official
---
Artwork
Let's see now... I haven't really done a whole lot in the art department this week, but at least it's more here than in the data section.
I've been working a little on the Game Settings menu to make it look more like the Red Alert main menu.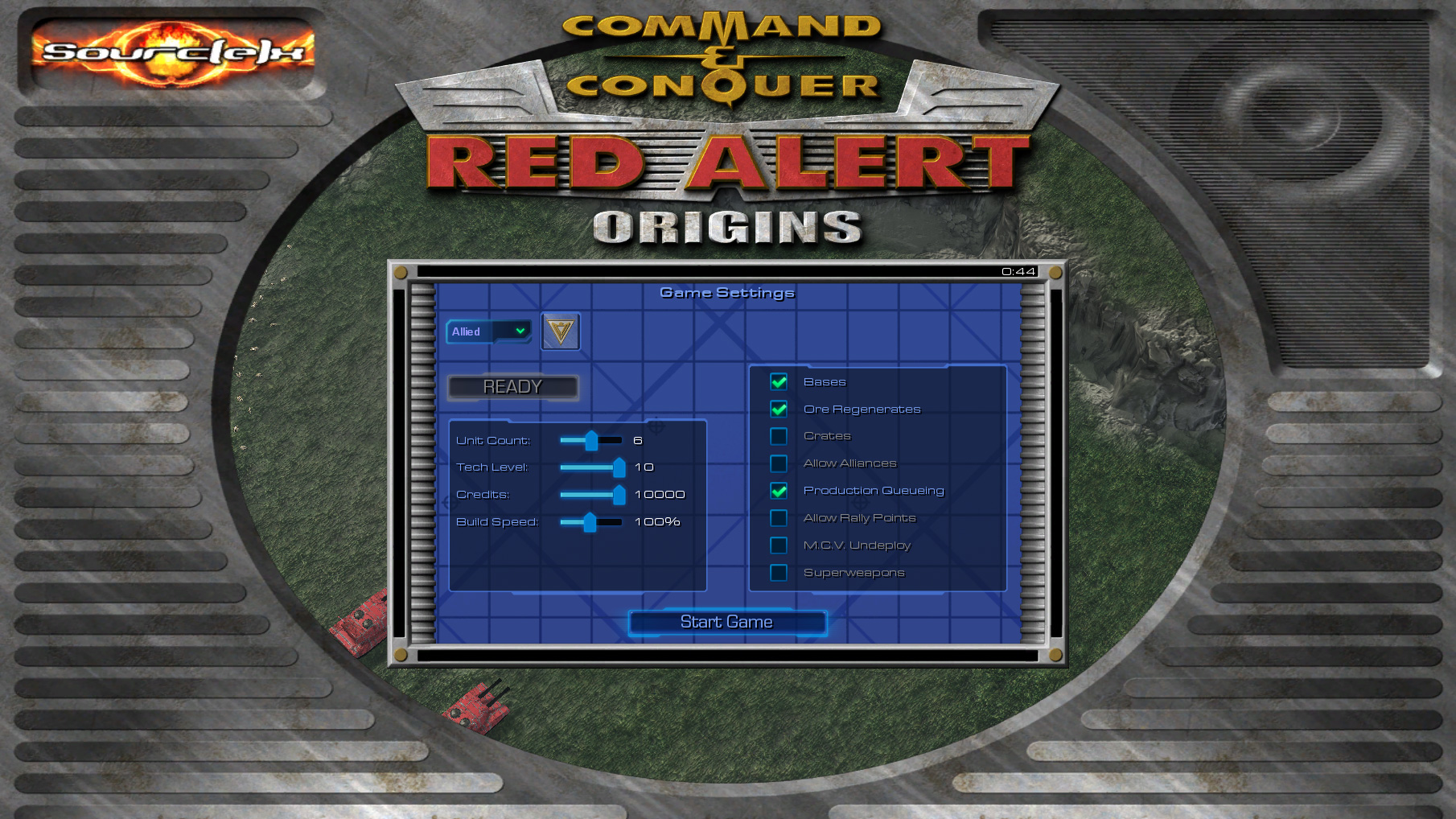 The first trailer for Red Alert: Origins is now live. This is something I've been working on as I've developed the mod, and as such contains a tasty salad of old and new footage. Enjoy.
Other than that I've been modeling the remaining aircraft models (Yak, Mig and Spyplane) and the ore mine doodad. There's also more structure birth animations and I've adjusting some of the old models geometry.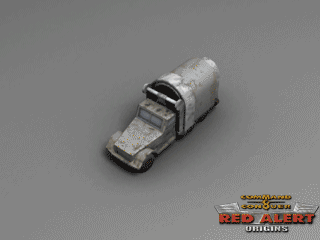 You should already have seen this.
---
Scripting
This is where I've been spending most of my time lately, just working on the game's script. And it's actually coming together nicely if I may say so myself.
I have gone through a lot of the existing code and optimized it and fixed loads of little bugs, like some of the sidebar text could suddenly disappear out of existence and production queuing could display a wrong number. Stuff like that.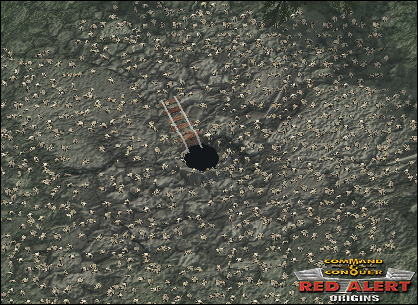 Not only have I created the ore mine, the ore is now regrowing by itself. With the addition of the MCV deploy mechanics, this means Red Alert: Origins is now basically playable. Event though a lot of stuff is still missing.
I've also improved the ore/gem harvesting mechanics. Before, the ore trucks would in some cases cease to harvest anything and just take a vacation to stare at the scenery. I haven't had a single issue with it after the update. :)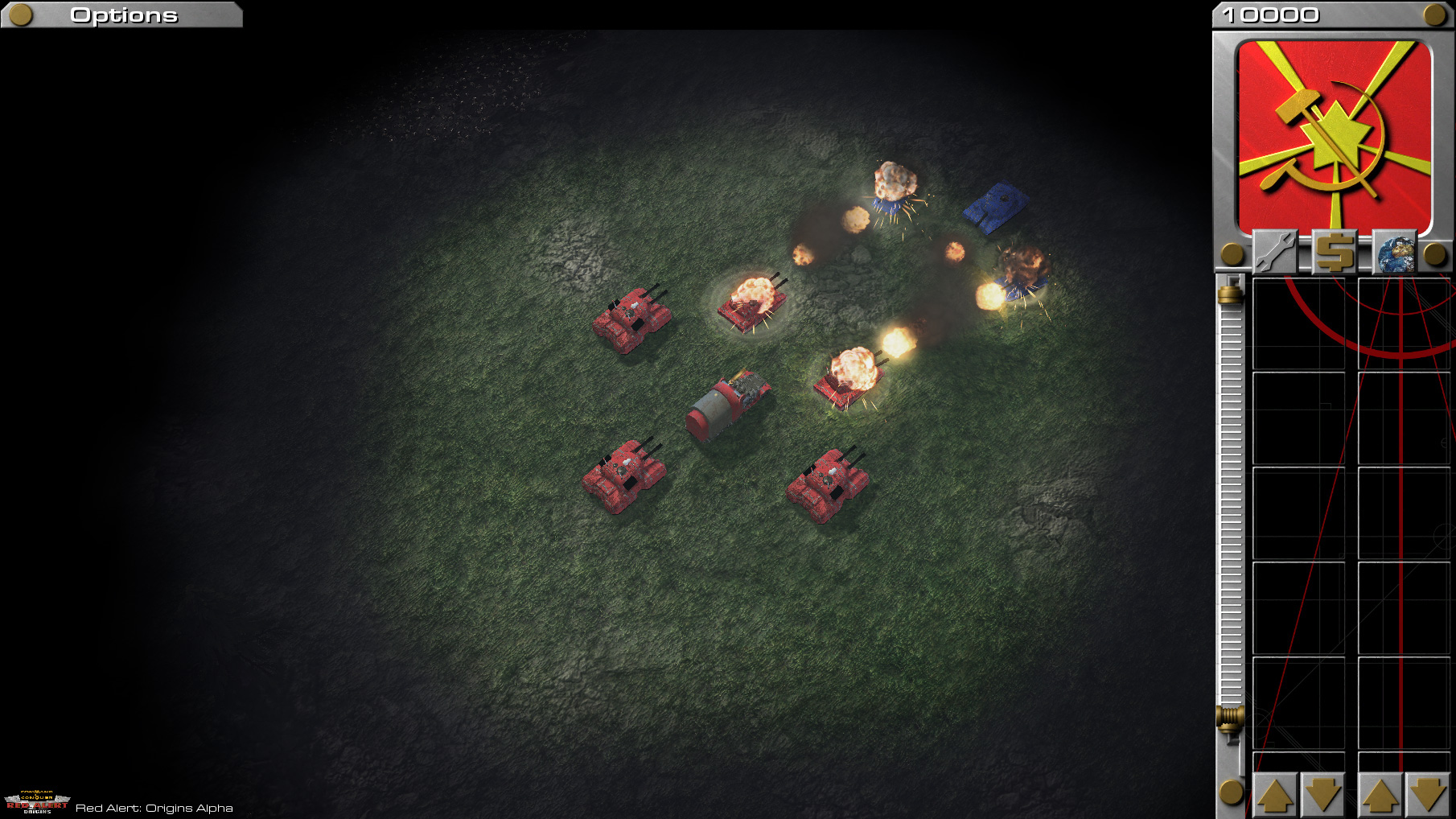 With the completion of the MCV deploy mechanics, a multiplayer game will now start with a MCV instead of a Construction Yard. And what do you know, you can even undeploy it if you've ticked the checkbox in the Game Settings.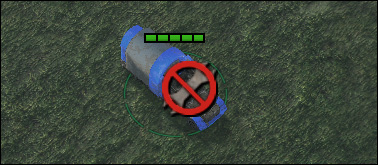 This is a dynamic cursor system I've been working on. It finds out what situation the player is in and add a effect to the cursor accordingly. It's a rather a hacky solution creating a image underneath the mouse cursor. In its current state, the image is lagging a bit behind the cursor when moved and cannot be displayed on top of the UI.
I like to think of this as a temporary solution. I'm confident Blizzard will supply us with the ability to change the mouse cursor at runtime sometime in the future. This would get rid of all the problems I'm currently experiencing. If they don't, however, this will have to do.
---
Data
Hardly touched the data editor this week. Yeah, I'll probably end up with all the data related stuff at the end.
---
That's all I've got for now. Keep checking back for more.
Also, it's my birthday today. Hurray. :P