The project is by all means still alive, despite the lack of activity here. So what is new?
---
Well, for example several new missions have been made, so there are 4 missions for every side now, and one more is in progress for Yuri. This means that the initial goal of having 4-5 missions per side before any kind of release is more or less complete now. Still, there are other things that could use some upgrades. I can't specify any kind of release date just yet, though it is getting close.
As usual, there are more graphics done. Here are some that probably haven't appeared here before: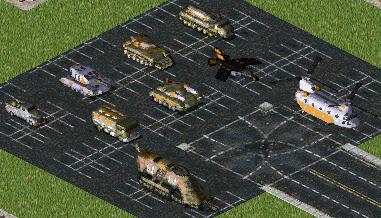 The Lasher Tank is perhaps not very different from before, but it has been edited a bit since last time.
In addition, here are some of the units one can encounter during campaigns: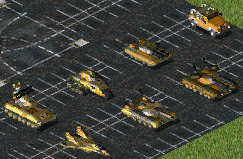 Since summer provides so much free time, civilian vehicles also got a new look: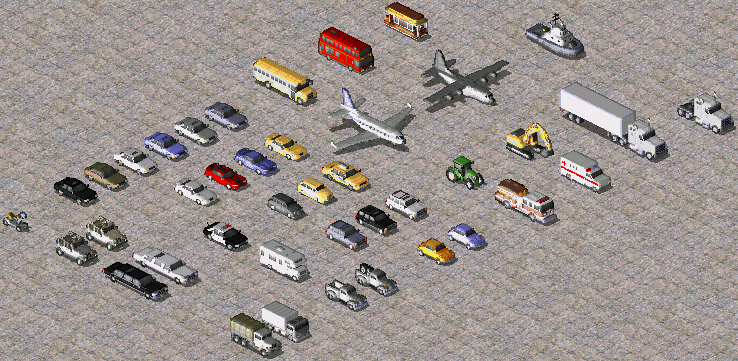 While not shown here, most things now also have proper cameos, so the sidebar looks much nicer for all factions than it did before. Other than that, there have been many less interesting things done in the background, such as terrain fixes, but in general progress has been slow during the year.
---
So what to expect next? Among other things, the AI will need some work. It has not been updated very well so far, and isn't as good as it could be. Also as implied before, not everything has graphics that are up to the current standard, and hopefully those will be dealt with in the near future. Once these things are out of the way, there might be a small early release of the mod so that there will be something to play and try out, while more things (especially campaign missions) are done.