Welp, it's been fun.
At any rate, the v2.52 versions of the build and addons are online, and you can download them at your leisure (or upgrade to them with the handy update patch at the bottom of the downloads page, if you're running v2.5 or v2.51).
Also, the opening map doesn't chug so much CPU now, so you should be alright to run it without getting freaked out by low fps - it's still a heavy-fps count compared to the other maps, but not half as much as it was.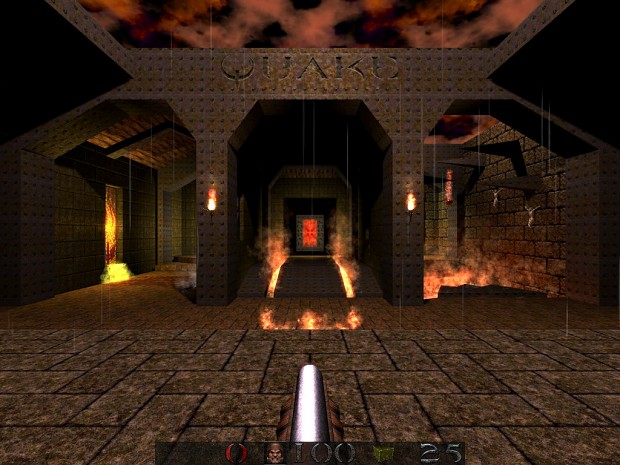 One thing that makes Quake great is it's simplicity. Here's a video which illustrates that (not epsilon build, but funny):
If Quake was done today - Youtube video
Yup...
There's one last thing to say, and that is: have fun-
m