Here's another update regarding PUNT's development as of 10/24/15. The large announcement we mentioned previously is still a while off, but it will be made eventually.
Head Developer's twitter: Twitter - Tristan .H
Corrupted Studios twitter: Twitter - Corrupted Studios
Official Blog: Blog
---
Once again, progress over the past month has been much slower than we'd like. This has mainly been due to programming issues which will be explained later in the article.
To start off, the following model was recently finished by Miss Stabby for use in a new menu for PUNT:
As always, our composers have been hard at work on the OST and have each created multiple new pieces since the last article:
The pause cube focused puzzle we featured in our latest gameplay video has been given a multitude of visual improvements (as demonstrated in our most recent screenshot under images):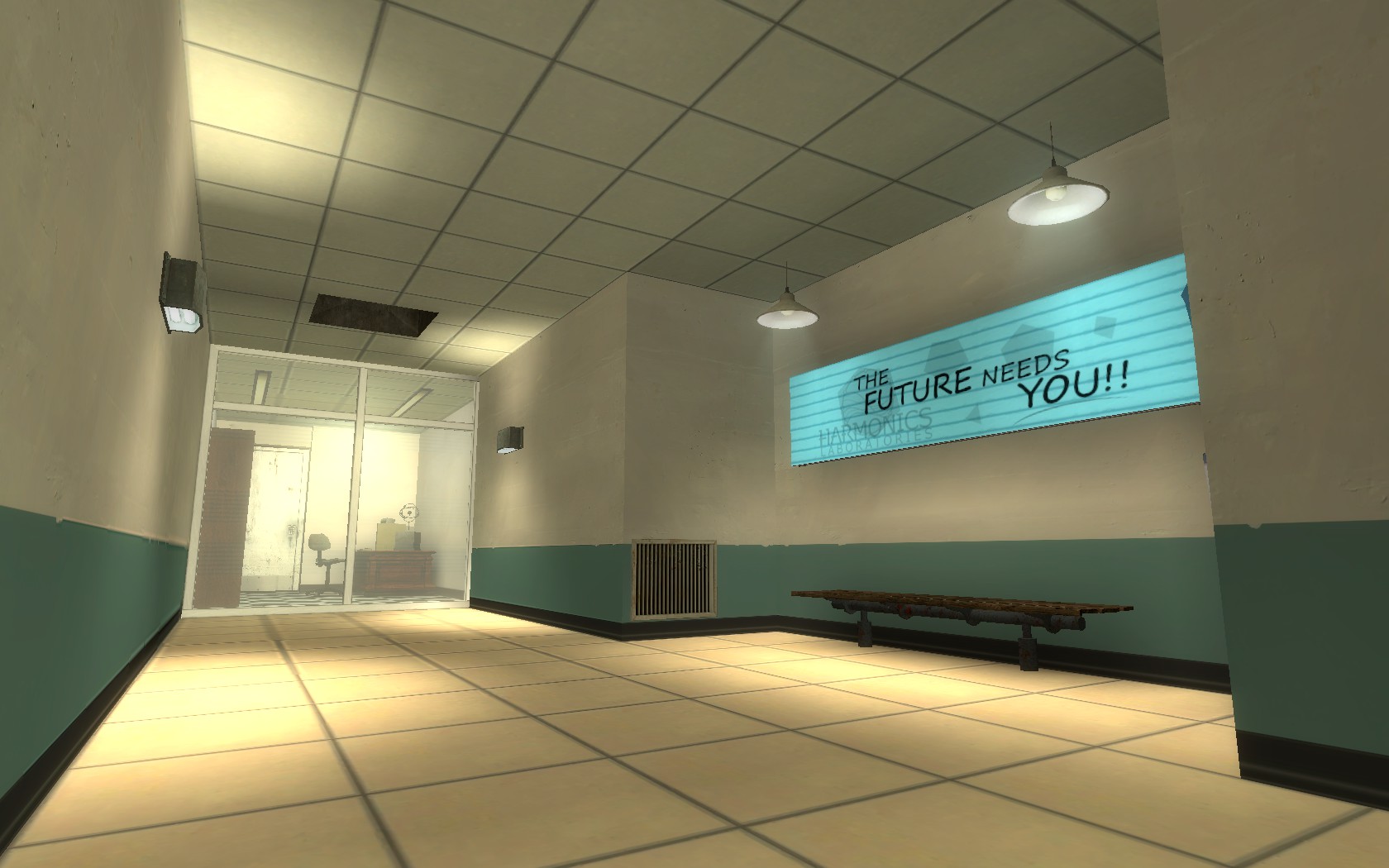 This article, there's not nearly as many screenshots as usual or as we'd like. Once again, this is due to the slowed progress over the past two months. However, this time it's due to difficulties in finding a new programmer to join the team.

We've recently been focused on porting PUNT to Source 2013 for various reasons, and it's fairly important to the future of PUNT. While all content has been successfully ported, the punt gun code isn't functional in 2013 yet, and finding a programmer experienced with custom weapon programming has been difficult. If you, or anyone you know may be interested in helping to patch the code, please feel free to contact us at either tristan.h816@gmail.com or corruptedstudiosemail@gmail.com
We plan on adding Lua support to PUNT to enable greater possibilities for eventual custom mapping, which tools will be released for. We hope to make this system similar to vscripts in Left 4 Dead and Portal 2.
Next update will (hopefully) consist of more screenshots and a video of more gameplay. The demo release is still a few months off at least, as the engine issues were an unexpected obstacle, but rest assured that it will definitely come out eventually.
Until next time,
-Tristan (BoxandRocks) of the Corrupted Studios development team