Just announcing ProjectX (Pending name, most likely will change in future) and post a few of the development screenshots from a while ago. These are working screenshots, not preproduction screenshots or anything like that. Everything was made in RoboBlitz.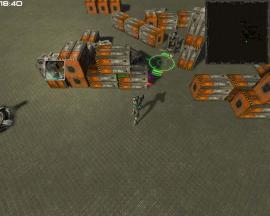 Other Screenshots
L3.net.nz - Current development screenshot.
Other development news
L3.net.nz - Multiplayer in Roboblitz test!
L3.net.nz - Mathematics extension for kismet.
L3.net.nz - Ragdolls in RoboBlitz.
L3.net.nz - Vehicles in RoboBlitz.
L3.net.nz - Random development screenshot.
L3.net.nz - Dynamic custom Post Processing effects in RoboBlitz. The top screenshot turns into the bottom screenshot dynamically. Not very realistic, but looks nice none the less.
Enjoy!