Welcome to Project Fedora's first news post! In this post we detail the progress done so far in the mod and we dig into deeper details. I'm That Namelezz Guy, the project leader and community manager. What you see here is all work in progress and can change during development.
General
Project Fedora aims to provide action and adventure in a first person perspective - something not catered by games today. True exploration and discovery are also almost completely out of fashion in game design when it comes to first person games (Fallout 3 brought welcome change).

Feeling adventurous? You should be able to choose your own path instead of developers!
The mod team is trying to capture that adventure feeling seen in countless movies (Indiana Jones franchise, The Mummy series, National Treasure et cetera) by giving the player complete freedom of exploration. This means we also replicate the dangers of these temples - spiky pits, rolling boulders, snakes and scorpions are regular foes which you must combat using your wits and not your trigger finger!
Gameplay
The gameplay is simple. By mysterious circumstances you're sealed inside a temple and the only way out is a door blocked with a lock that only accepts a treasure Idol as a key for it. Your mission? Find an idol and escape the temple. There are ten idols in each temple so there's a good chance you will find many of 'em.
You might think this is easy - you're wrong. Temples are boobytrapped. And there's a lot of different dangers. Here's a good list of them.
Pits: spiked or non-spiked, endless or not endless, do not in any circumstances fall down one. Sprint across or find a way to cross it other ways.
Arrow Traps: Watch out for raised platforms, suspiciously inviting treasure or direct sunlight. Anything can trigger one. When you pass through a volley of poisonous arrows will rain on you causing instant death! Use a crate as a cover if you want to get past one.
Timelocked Doors: Relatively rare but still very dangerous puzzles which trigger traps if you fail them. Find out what you need to do - be it opening a door by finding two keys quickly or anything alike. Prepare for the consequences if you don't do it in time.
Temple Wildlife: Scorpions, snakes and other very loving temple critters will instantly poison and kill you if you happen to get close enough for them to bite. Shoo them off with your torch to keep distance (note that you can't do this forever) or, more safer, avoid them.
The Boulder: Temple creators have obsessed over them and no wonder. Very quickly moving, always deadly and hard to outrun! It's what almost crushed our beloved Indy. Use safe corners to your advantage, sprint as fast as you can and do not look back!
Crushing Walls: Walls closing down on you? That's not impending schizophrenia, although it may make you think so! Put a brick between one if you want to avoid turning into a pancake.
That's not the complete list. Traps are limited by a mapper's imagination so expect some creativity.
Taking an idol will also anger the ancient Aztec gods. It's their heirloom and treasure so anything can happen to you if you are not careful. Walls and floor might crumble, boulders be thrown at your general direction and snake pits can appear beneath your very location!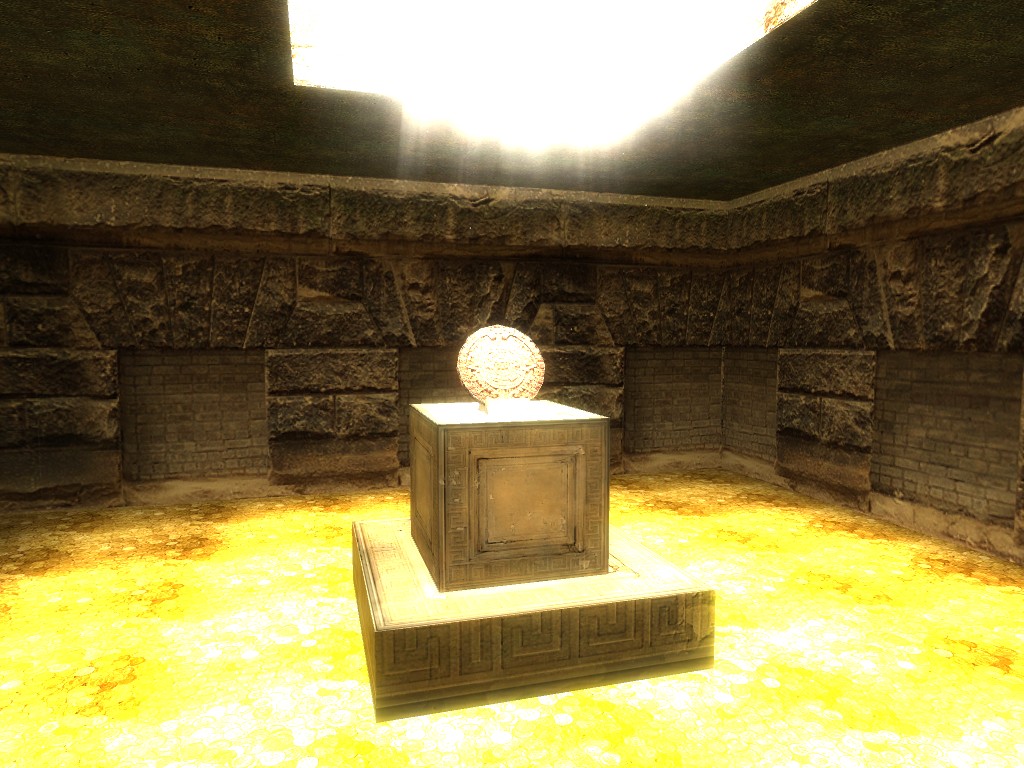 Many might not notice the light above the idol that will trigger a deadly volley of arrows...
Inventory
Notable change in this game is that it doesn't have lots of combat. The game won't give you a shotgun or a machinegun to just run and gun your way through temples. What it does give you will be the best friend you'll ever have - the torch!
Matches can step aside, you've got a new best friend!
Perhaps the most useful tool ever, it lights up dark pathways and can be used to shoo scorpions and snakes off your back. In some puzzles it is used to light up pedestals and burn ropes.
Immersion
Completely drawn into the game? It's possible. In Project Fedora the thing you'll probably notice first is the total absence of a heads up display. And perhaps you notice something when you look down.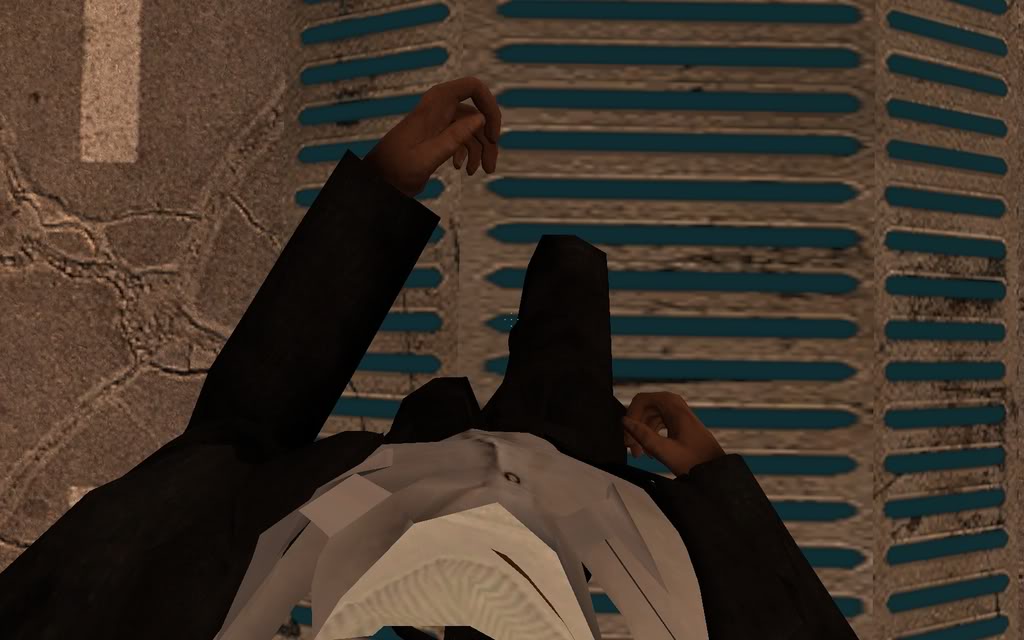 "Woah, I have legs!"
Full body awareness was decided very early to the design document of Project Fedora. It boosts immersion considerably and looks amazing in-game. As it's still a work in progress implementation you might notice some misaligning near the neck and head area - these issues are being worked on. The implementation was made possible by our talented coder Danharibo.
Artstyle
Project Fedora aims to be set in the 30's and that means we have a distinct style to use in loading screens and videos. We call it the "Old Diorama". Grainy black and white films that look like they are out of an old slide projector are common throughout the game.
Here's the Project Fedora's startup splash video just to show how it looks like.
Conclusion
You've now entered the world of Project Fedora. We hope you like the progress made so far and continue to support us by watching our mod page for updates and giving us constructive criticism about the project.
Hold on to your fedora till the next update!
- That Namelezz Guy,
Project Lead / Community Manager