A little late on the announcement, Project A.G.M.R. was offically started in December 2005. A.G.M.R. focuses on story and characters, unlike many mods which are "wouldn't it be cool if" or just "an idea". The storyline and characters has been thought out and been in the works for over two years. And is finally entering devolpment.
Also, we'd like to introduce 2 new members that have joined the team, USmarine22 and .:Trinity:. . .:Trinity:. will be serving as a concept artist, she has been doing drawing for many years and will be handling mostly character concepts. USmarine22 will be creating weapon models for the mod, he has been making models for quite a few years now, and proves to be a able modeller.
We currently have a digital concept of "Dark Matter" , you can view it by clicking on the image below.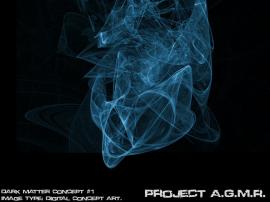 For more info please take a look at our mod profile, here.