It's been almost four months since the release of Precursor. The mod has been downloaded over 15 000 times and I've received 112 feedback forms. Feels pretty good, actually! If you want a slightly outdated summary of all of that juicy feedback, have a look at this post over at MapCore.
Just the other day I was asked if I could answer some questions about Precursor by ModSentry's Daniel Perry. Why, of course Daniel! Scroll down and you'll find a little snippet from the interview and a link to the full interview over at ModSentry! It includes some advice to mod developers, so if you're into that kind of jazz, you should check it out!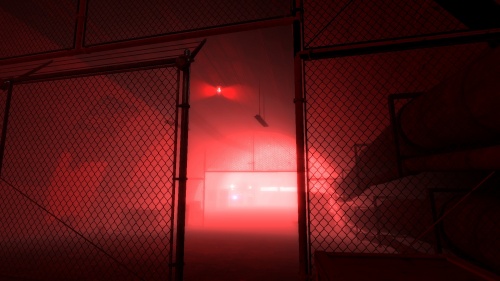 ModSentry wrote: I'm assuming that the team are Half Life fans, creating something so faithful to the game you're modding doesn't come easily. Was the idea always to create something that didn't mess too much with the Half Life universe?
- Yes, we always wanted to avoid making the story too big and brash. We wanted to keep things on a smaller scale. In Precursor, you're just a rebel, like many others, and you're not the center of attention in the way Freeman is. Of course, we wanted your actions to have some impact on the Half Life story line, as it would be unrewarding not to. Those who've played the mod will know what I'm talking about.

For such a detailed and well made mod, I was surprised to see how few people had worked on it. Did you ever consider getting more people on board? Did you ever wish you had?
- As the team lead, I wanted to keep things manageable, something I've mentioned a bit in previous answers. Too many mods end up in limbo after protracted development. The way Precursor was going to avoid that fate was by not making it more than just a roughly hour-long Half Life 2-based single-player adventure with very little new content besides the maps. You'd still be shooting the same guys, still be wielding the same weapons and you'd still look at the same textures and wonder if it's 2011 or not. Precursor was a first for me and it was best to keep things simple. Even with Precursor's small team I felt a lot of pressure; I had to make content that lived up to the music and the voice acting and do that content justice, you know? And I didn't want my own work to culminate into nothing either of course.
For the full interview, visit ModSentry.