Version 2.3
By Moyack. 2012

Introduction.
---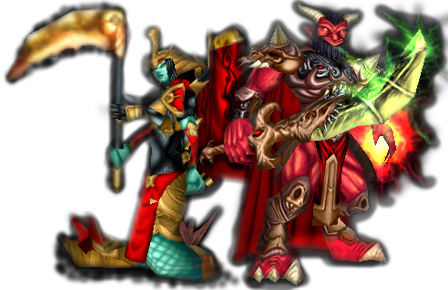 The war has been declared. Prepare your army and crush your opponents in epic battles. No matter if you are an insidious Naga or an evil Demon, you won't have any chance of peace, just death or luck to survive.

What's Power of Corruption?
---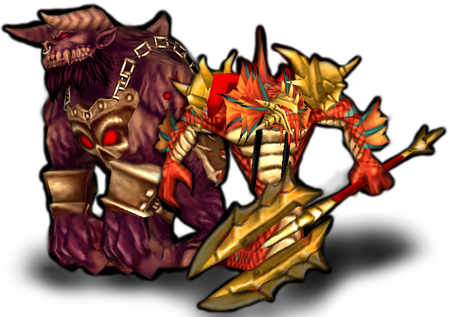 Power of Corruption is an altered melee style map which features two customized races: The Naga and the Demons. This project, started in 2006, was previously known as Naga Wars and in that time the Naga race was the only one playable. Critics and suggestions were given and the result was a new whole race: the Demons. this race was developed from scratch in order to put more innovation, replayability and challenge to the Naga which are overpowered in comparison with the standard races in Warcraft III. Time has passed and the map has been improved in many ways, now it's 100% made in vJASS and it features innovative and nice spells, abilities and characteristics which, hopefully, will give to the melee style game a new fresh air.

Game Features.
---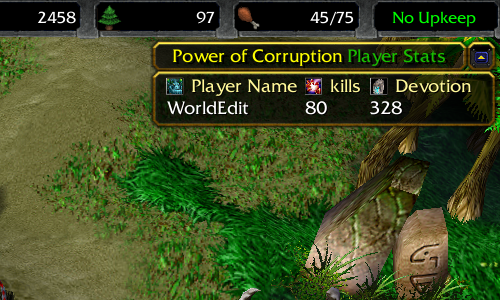 A new resource: Devotion points.
It can be obtained when you kill enemies from normal players (creeping doesn't give devotion points) This resource can be exchanged by gold or lumber, or saved to get a semihero unit at your command.
---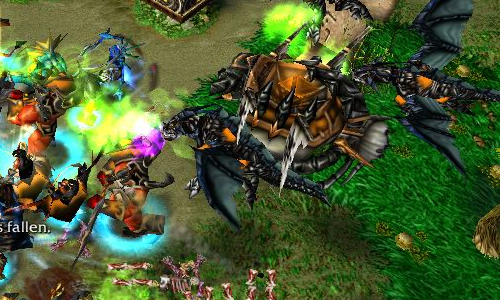 Transport units.
This feature has been available through neutral buildings, but now these units will be trained by the player. They not only serve as transport, they can improve a lot the micro management because they can be used to protect vulnerable units taking in advantage its high resistance against attacks.
---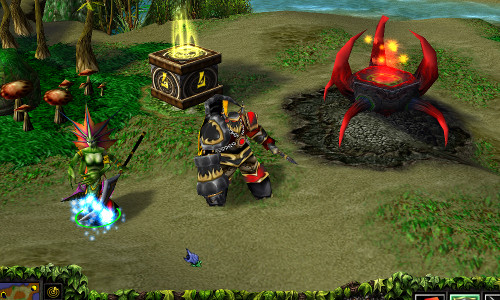 Item Forgers.
These special units will be trained by players. They will have the ability to cast portable shops with items designed to improve temporary the hero units, or units in an area of effect. The units can see hidden or invisible units so they are a key element in your strategy.
---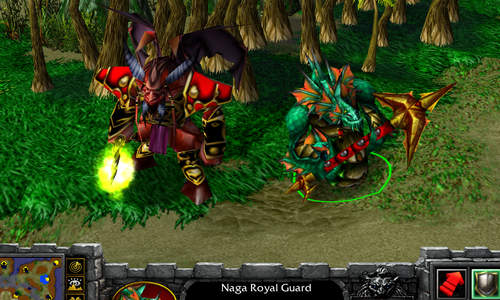 Semi Hero Units.
These special units are the gift that you obtain from you god for having a good and efficient army. They are called semiheroes for its skills (strength + 4 useful abilities) and they are summoned when you reach 1000 devotion points. The Naga obtain a Naga Royal Guard and the Demons obtain a Doom Guard.
---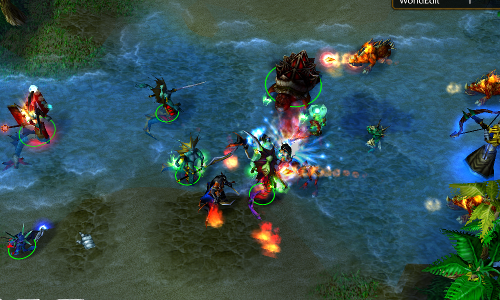 Race Attributes.
Each race will have a unique passive ability for all the organic units which gives to them an advantage in endurance in the game.
---

Screenshots (yes, we love screenshots )
---
---
terrains

If you want to see newer and more screenshots, just visit the official gallery: Powerofcorruption.com
Download
---
Visit the Official Download page to get the latest version of this map.
Enjoy