We are broadcasting a live developer test this Sunday, April 22, at 3 p.m. EST.
Viewers will see the current state of our next update as our testers chop each other to pieces.
You will get to see our Sharpshooter in action, several of our new maps including ones that haven't been announced yet, and you may even catch a glimpse of the Man-at-Arms!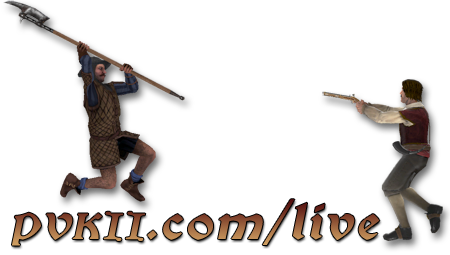 Join us Sunday and participate in a live chat with the developers!
Those who missed last week's hour-and-a-half test can find it on Youtbue:
We hope to see you there! Be sure to follow us on twitter @pvkiidev and join our Official Steam Group!