We would never go back on a promise we made to you. Our promise was to release a video for each map that is going to be in our very first beta. Here we present you again another map - this time it's Complex!!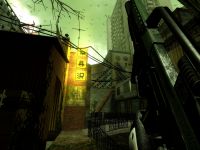 If Filefront doesn't works, use this mirror
We endeavour to give you the best in those videos so that you realise how much we care about details and how much effort we give in making these maps.
Every day our community goes bigger and stronger thanks to you, thanks to your votes aswell. Again, please don't forget to vote for us at Pdark.moddb.com by clicking "get voting" and then choosing "Perfect-Dark: Source" in the list.
The Perfect-Dark: Source DevTeam