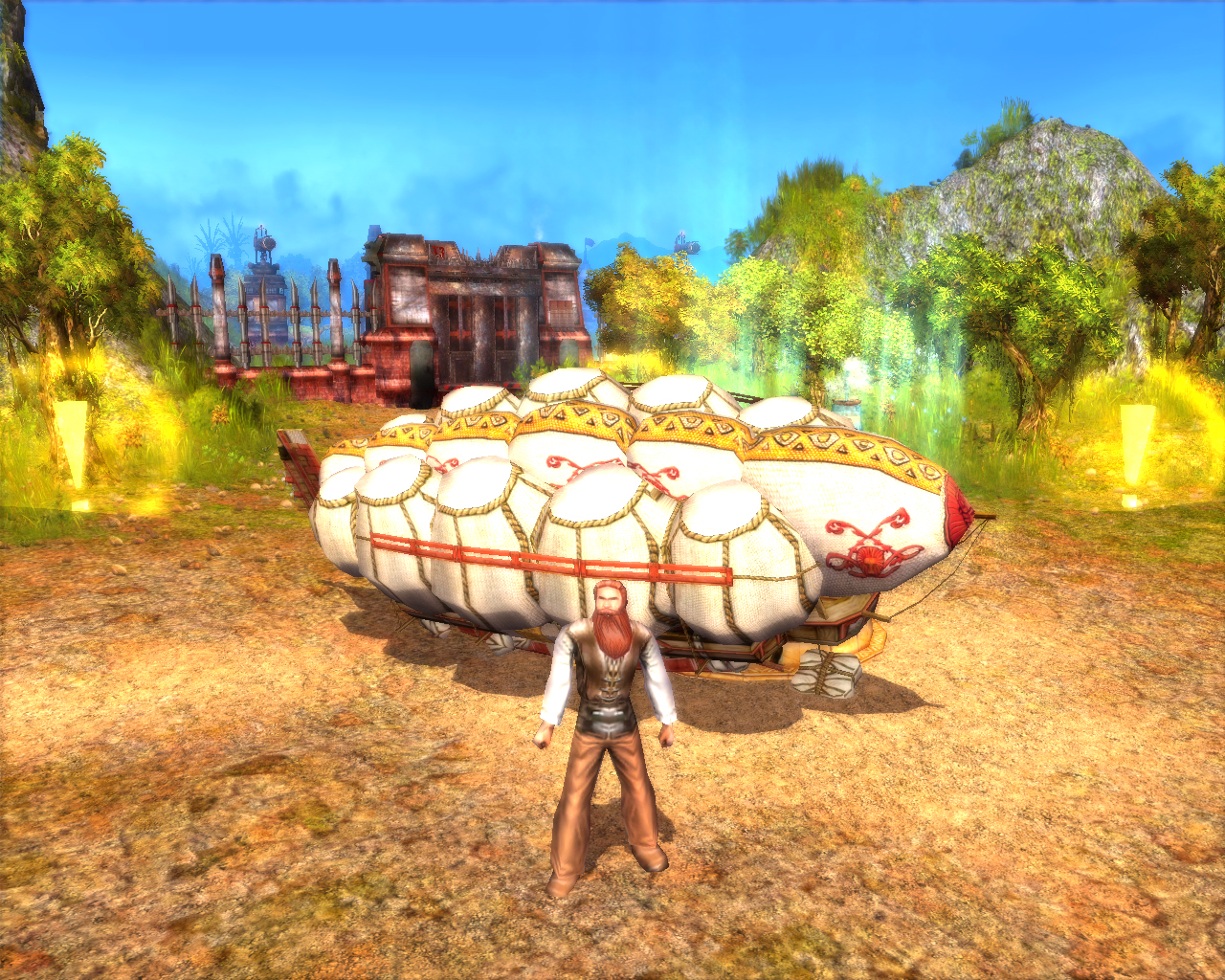 ---
So suit up for the newest Paraworld RPG experience as you choose between six different unit classes, each with their own special abilities and strenghts. Will you play the mighty knight who pulverizes everything in his path, the crazy shooter who guns down entire enemy armies, or the great hunter whose simple magnificence the enemy just cannot withstand? Or will you play as the Shaolin monk who's a mean wizard, the shotgun-wielding fighter who's gonna blow the SEAS away, or do you prefer to take them down by aerial force? The choice is up to you.
In order for you to survive the Trader has set up healing wells at the crashed zeppelin. Once you're strong enough, gather the toolkits needed to repair the zeppelin and escape. Mow your way through the SEAS bases to find the necessary toolkits, then get them back to the zeppelin. When all toolkits are collected, protect the Trader while he repairs the escape vehicle. Keep the masses of SEAS units at bay, hop in for the ride and get yourselves out of there!
The units can evolve

into a stronger version of themselves once you've leveled them to level 5.
Each class has four increasingly strong units for you to handle, with their own set of skills and special powers. The game's difficulty can be set by changing your own AI level. Advice for level 9 players: Watch out not to die - once you're dead, there's nothing you can do, you have lost the game. Yeah, that's right, kindergarden time is over!
You can hardly stand alone against an entire SEAS army, so join in with your friends and take on the challenge together! Will you be around long enough to make the final escape?
---