Here we have Rynn before Small House of The Farmer. I've put normal maps on textures, original fence, purple wartok on the left, trees, or snow on the boulders.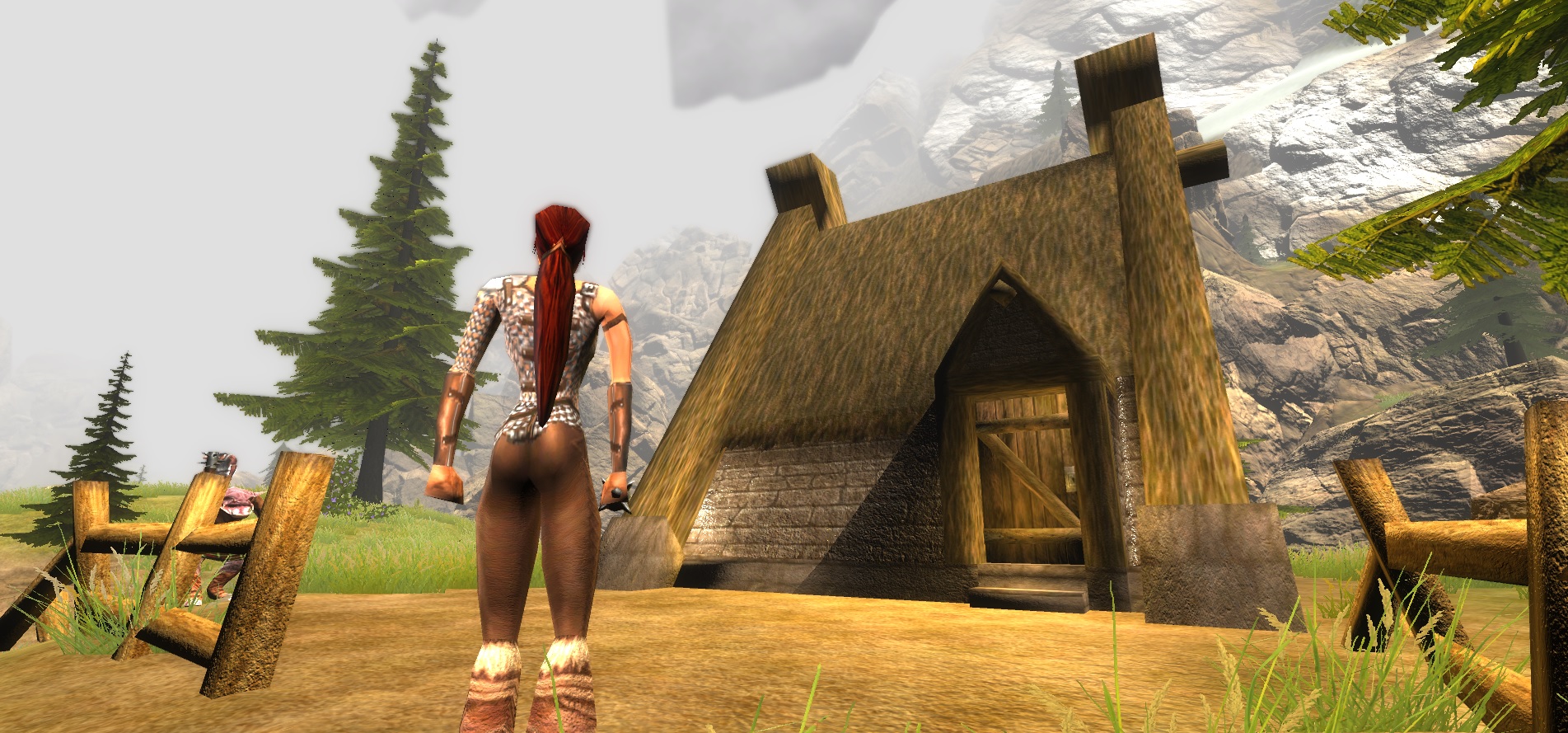 Rynn and her mace. She also wearing Chain Mail.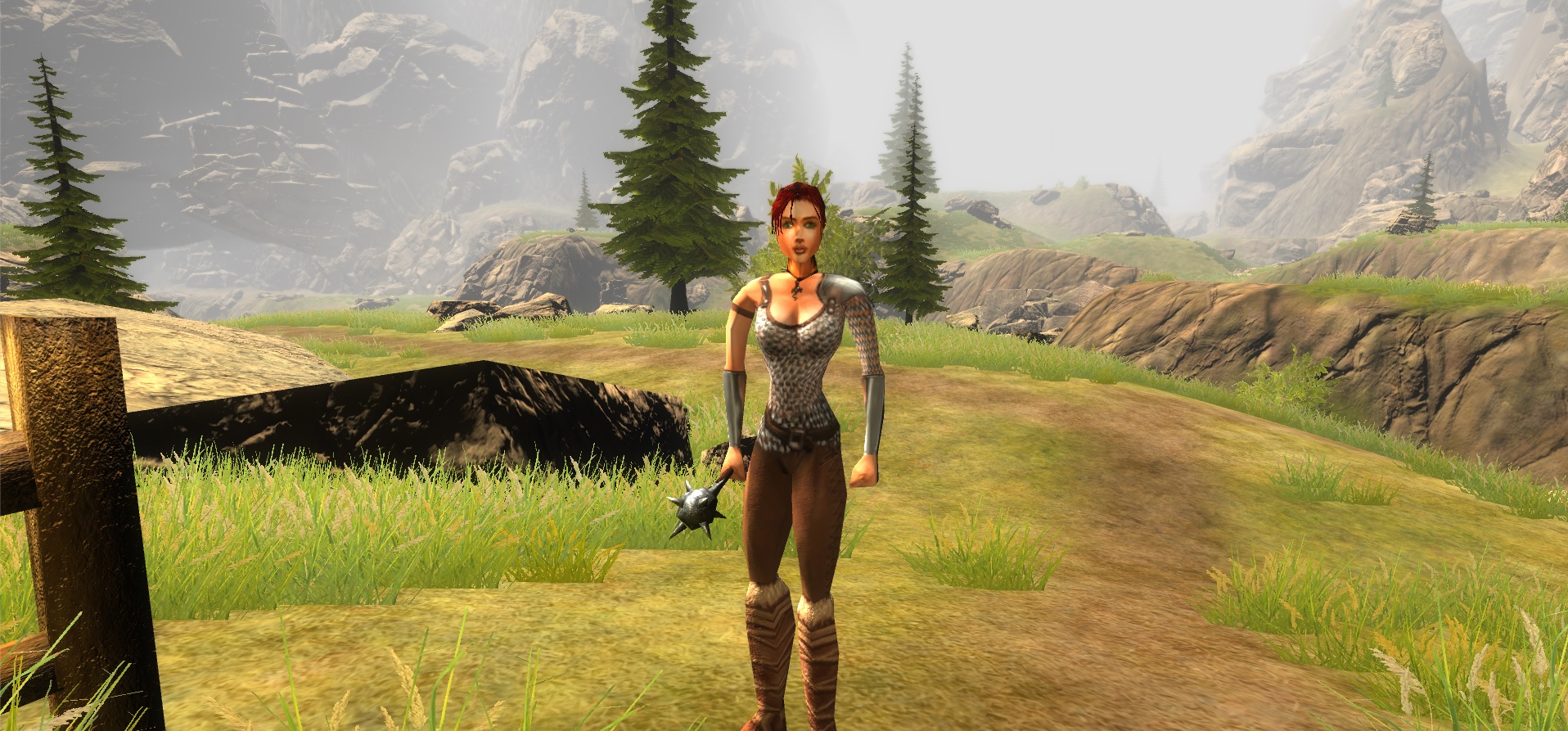 Here we have all NPC which I managed to do so far. See especially Arokh's breath :)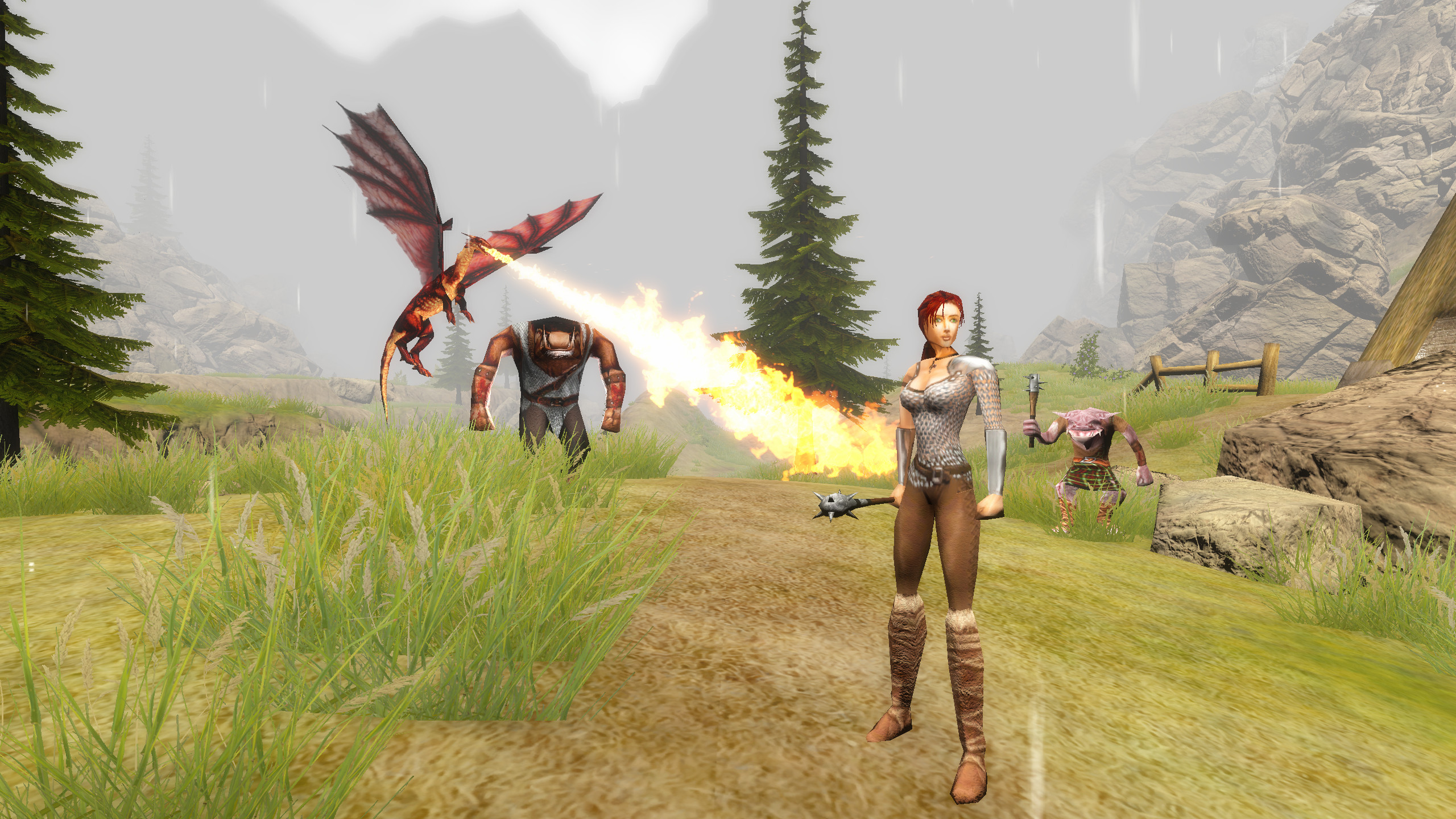 The Farmer with the Key to Spider Cave, Wartok's Shield and candle.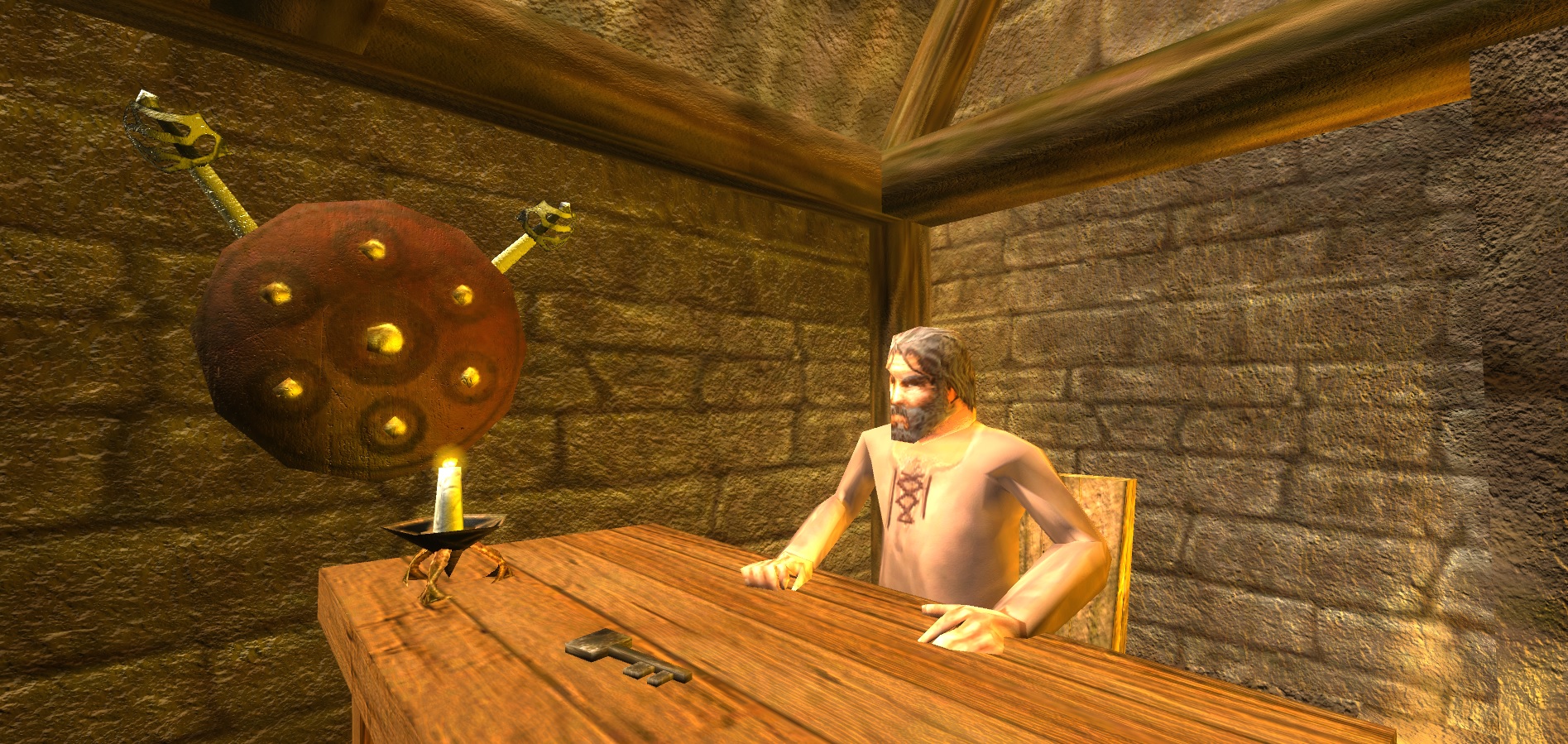 Troll looking around, check first of all the depth of field.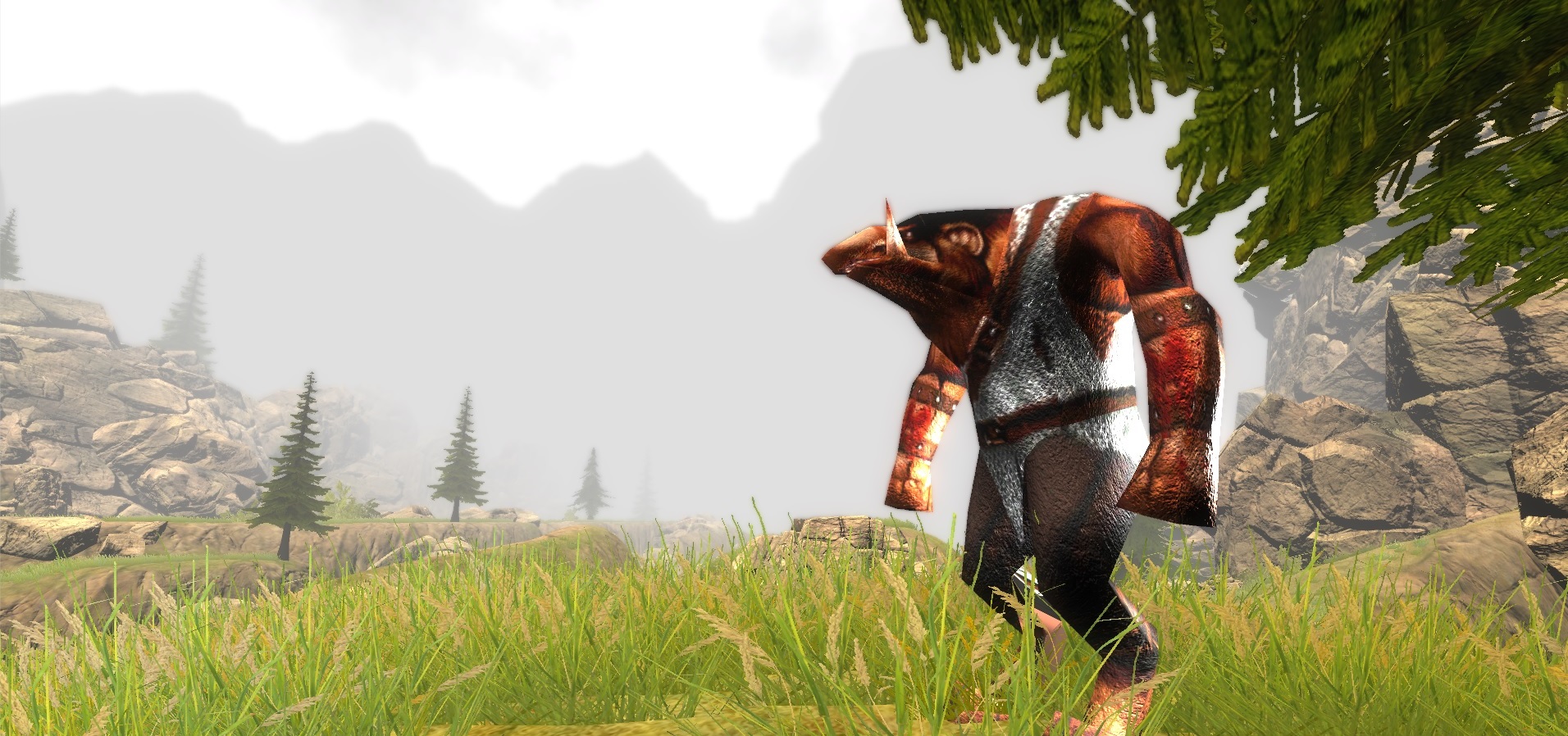 One of NPC: Wartok with his club: