The work was based mainly on the recreation of animations both Rynn and Arokh. You can see some improvements in details, especially normal maps on textures. I made much more rocks on this level, sound effects, cave loop sounds, post processing profile, lens flare on moons or motion blur on Arokh's Wings.
Thanks to Mechanist for providing support in terms of OOTF cutscene transcripts.
OpenOOTF:A Drakan Remake: The Awakening of Arokh. Arokh's Lair
One of several main cutscenes of Drakan: Order of The Flame. It was important to place captions to help non-english players in understanding this cutscene.
Arokh and Rynn, Bonding ritual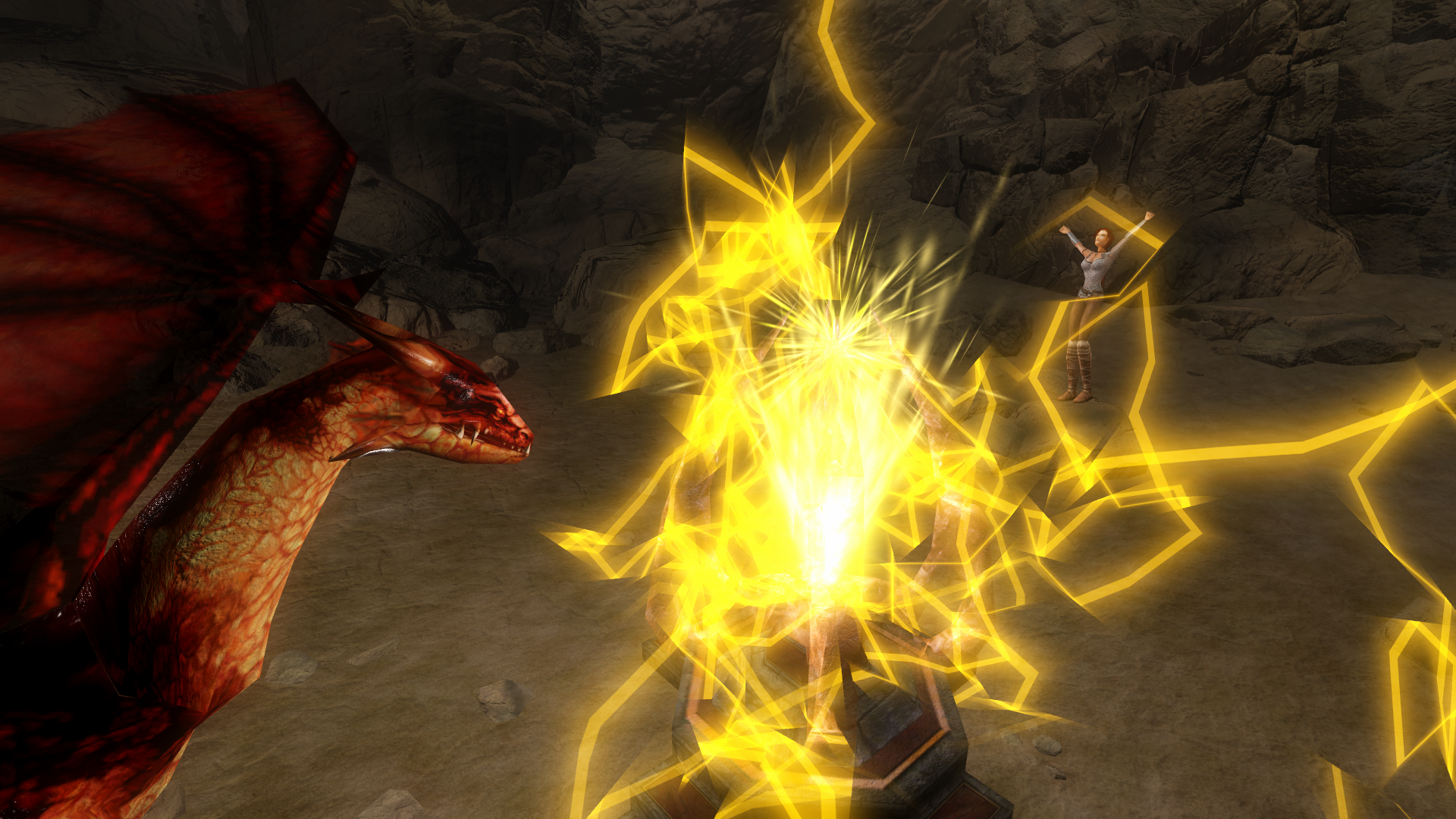 You can see here several particle systems:lightning, trails, and shock wave.
Arokh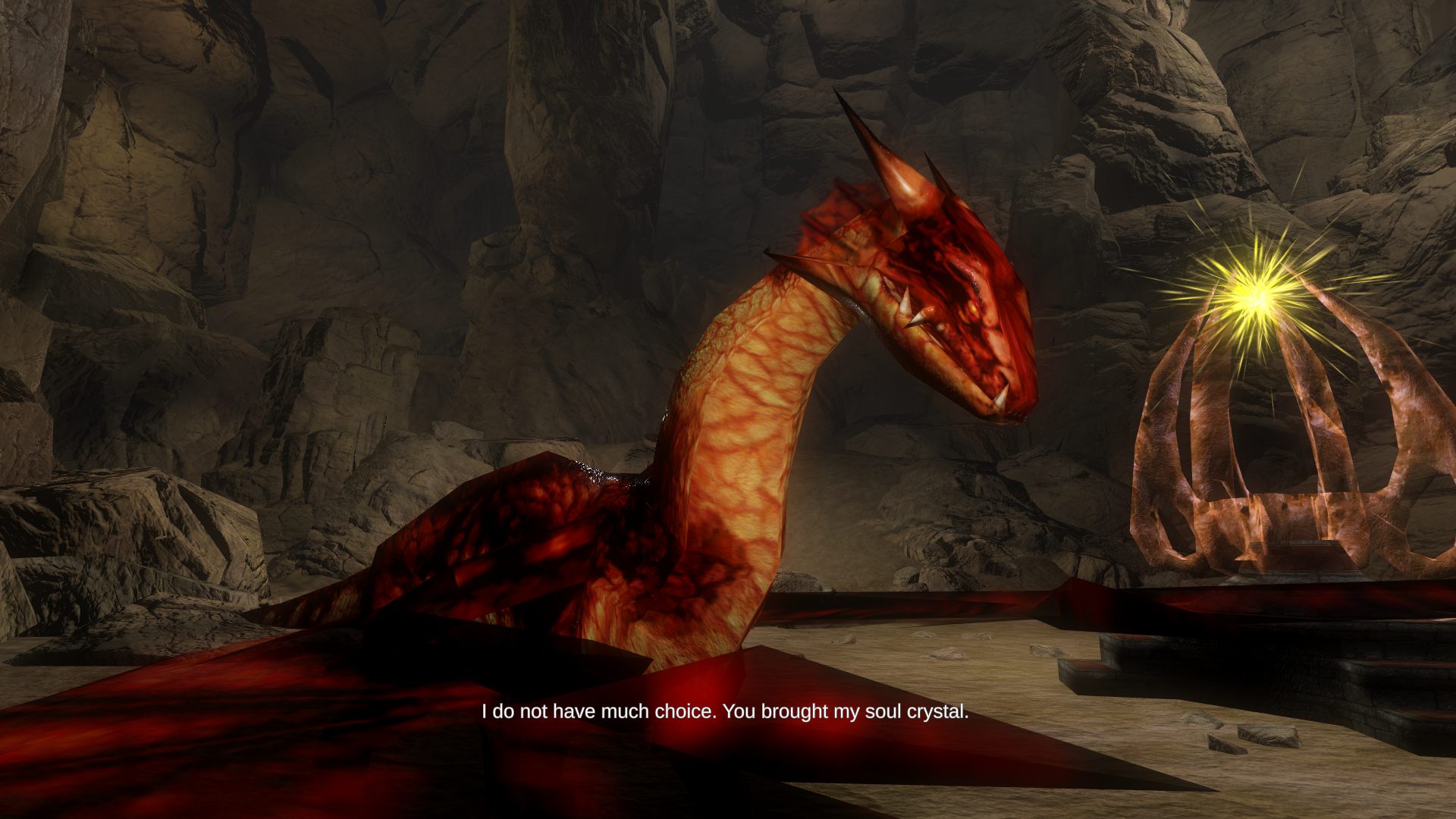 Arokh has a lot of animations made in the Blender, especially: talking, jumping, idle or flying.
Rynn in Arokh's Lair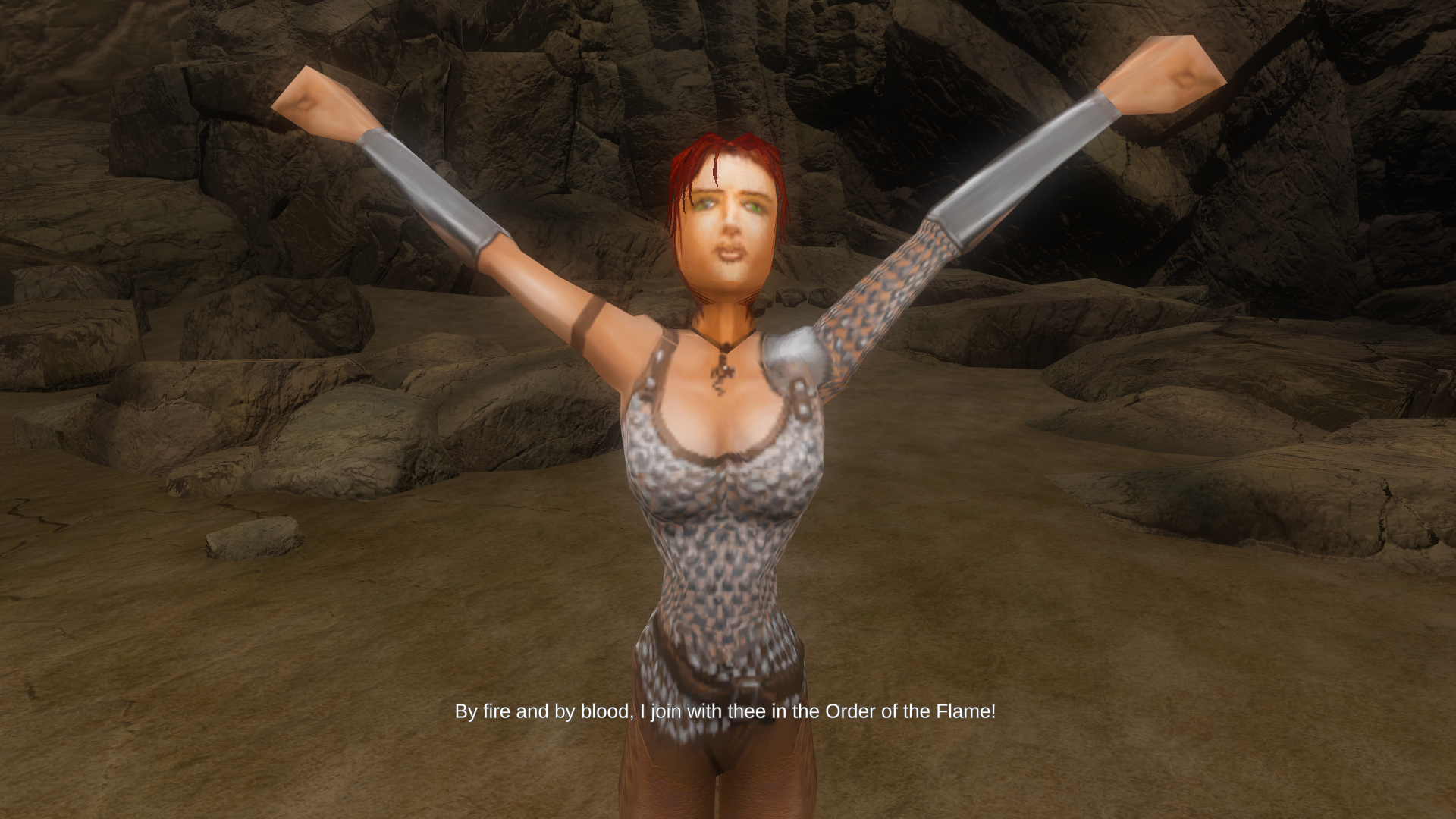 By fire and by blood, I join with thee in the Order of the Flame!
Arokh flying in Ruined Village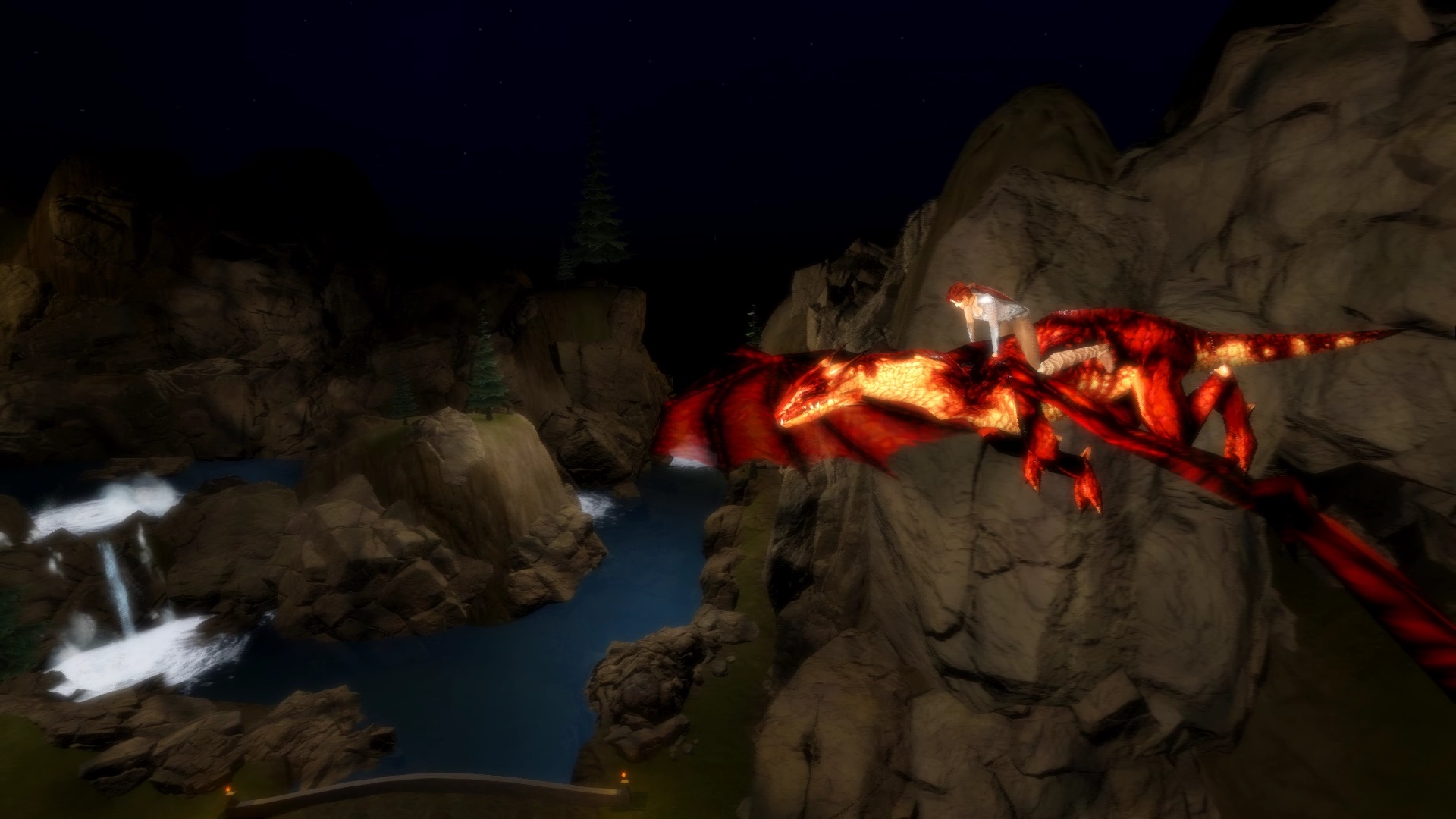 A general view of the Ruined Village from the Arokh's perspective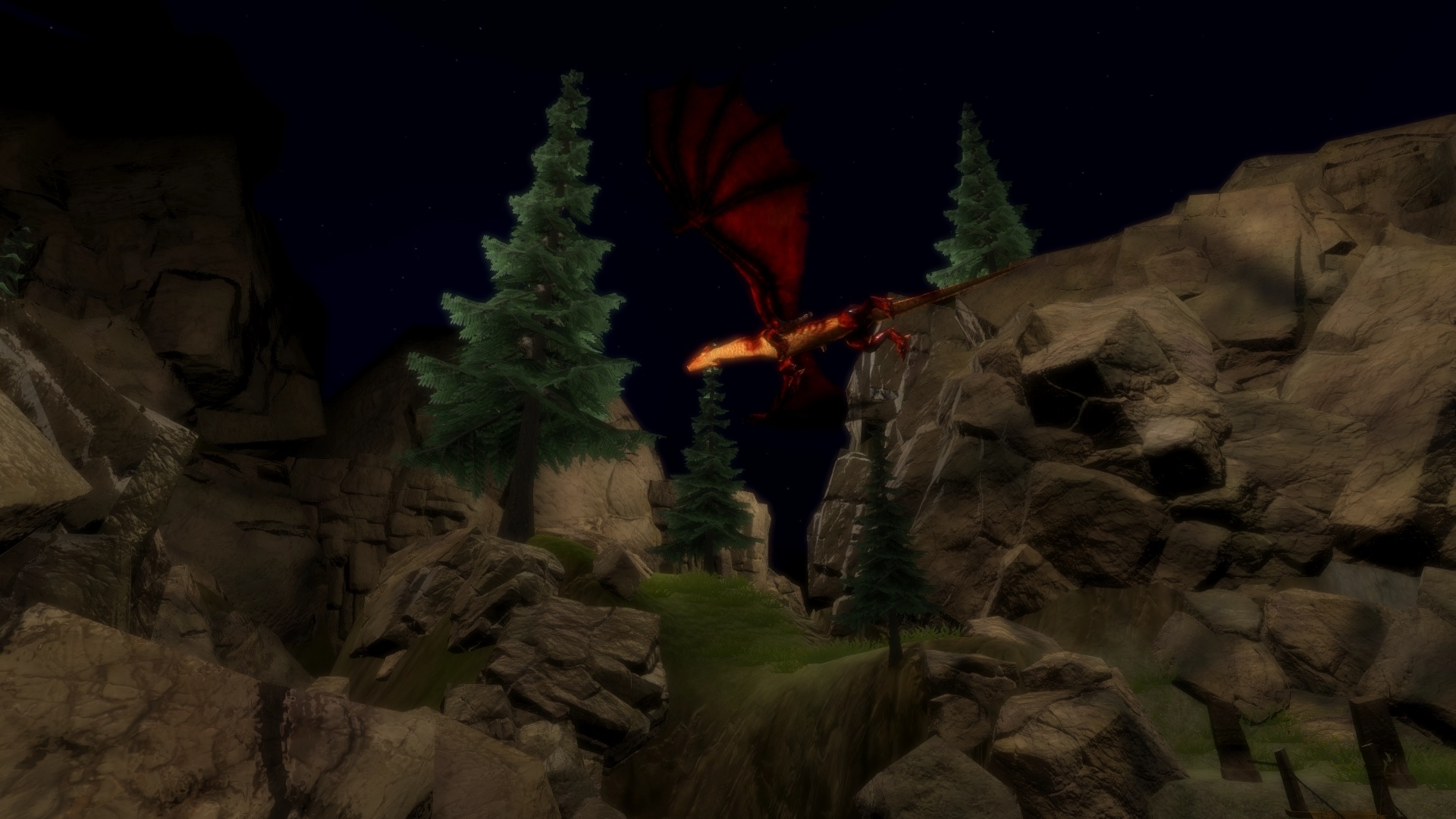 View of Arokh from the ground