Hello and welcome to a small update!
I'm done with the realms of oblivion! However, there is some tweaking that still needs doing so you'll see screenshots of the oblivion plains in the next update. This update will focus on the caves. I gave them darker, more broody textures so they have the appearance of volcanic rock which seems most appropriate. Lit section glow in dark red and you might need a torch for the unlit sections. All in all I'm happy with how it turned out, but lets take a look at minor tweaks first:
Minor Tweaks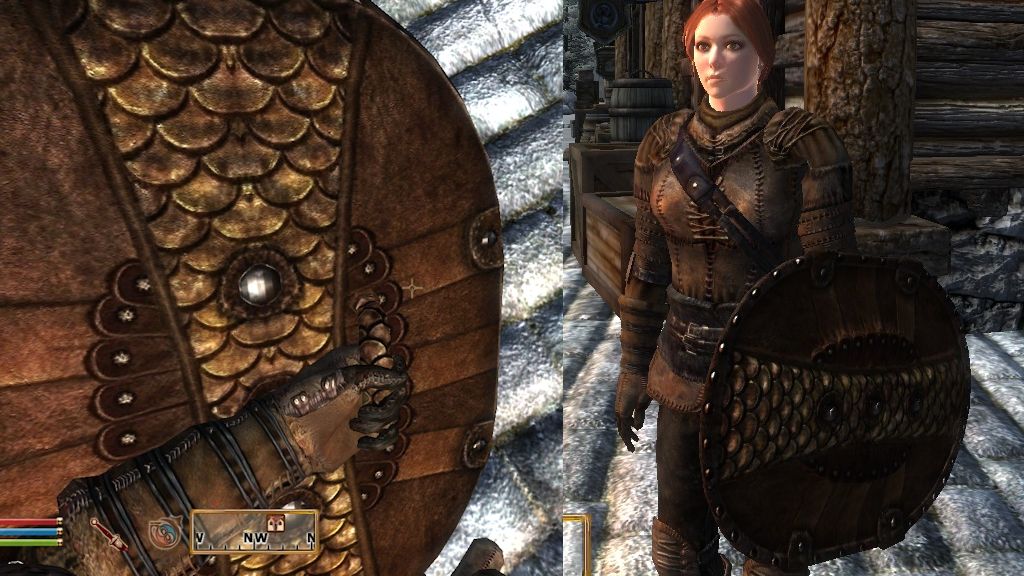 I have adjusted the leather shield to go better with the regular leather armor. The stark color difference was because there is another leather armor set in the files that seems to be unused in oblivion. (its active in some mods) The shield belongs to this set. The actual leather armor as seen on this screenshot was originally intended to be used as the thieves guild armor (at least so it seems). The new shield has higher resolution and detailed as well as darker leather.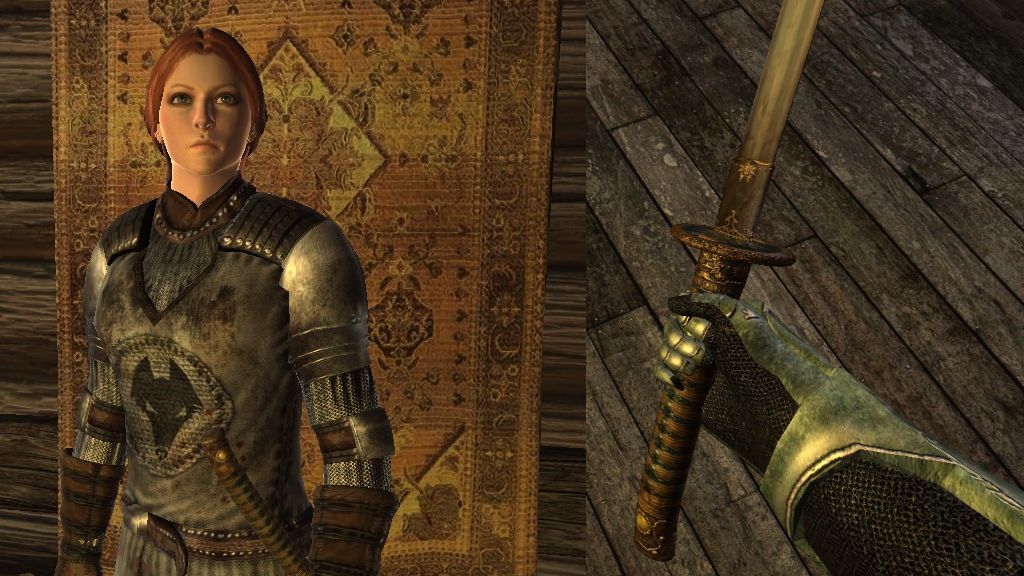 Here you see the amelion-gloves with high-res chainmail aswell as a dirty Kvatch armor. Seeing how Kvatch was reduced to nothing but rubble, it felt appropriate to add some dirt and blood on the guard armor, seeing how they likely fought very hard before the players arrival at the scene.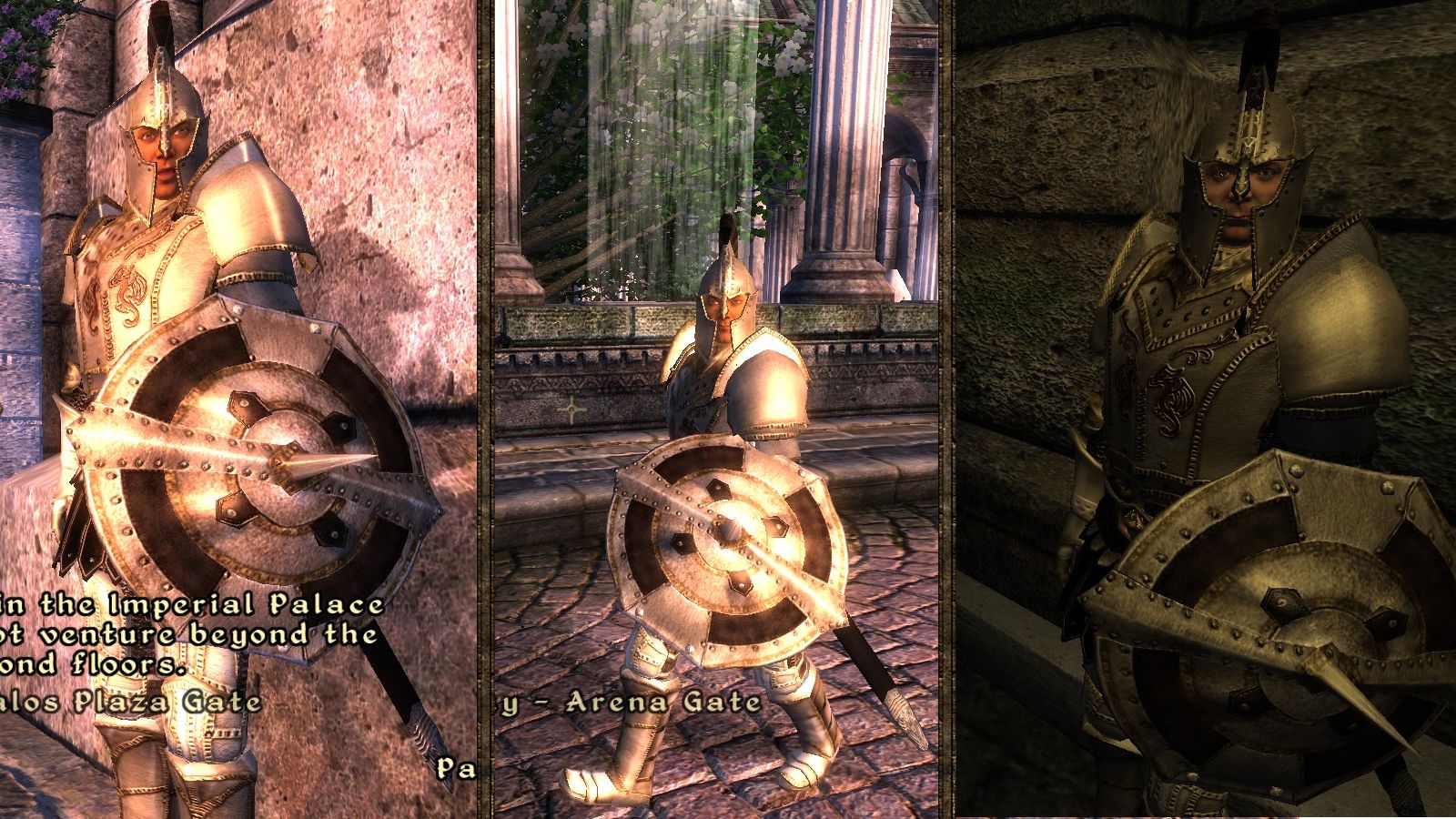 I gave the palace guards armor a more metallic and less glittery appearance.
Mithril Armor
The Mithril armor needed only minor tweaks, in my opinion: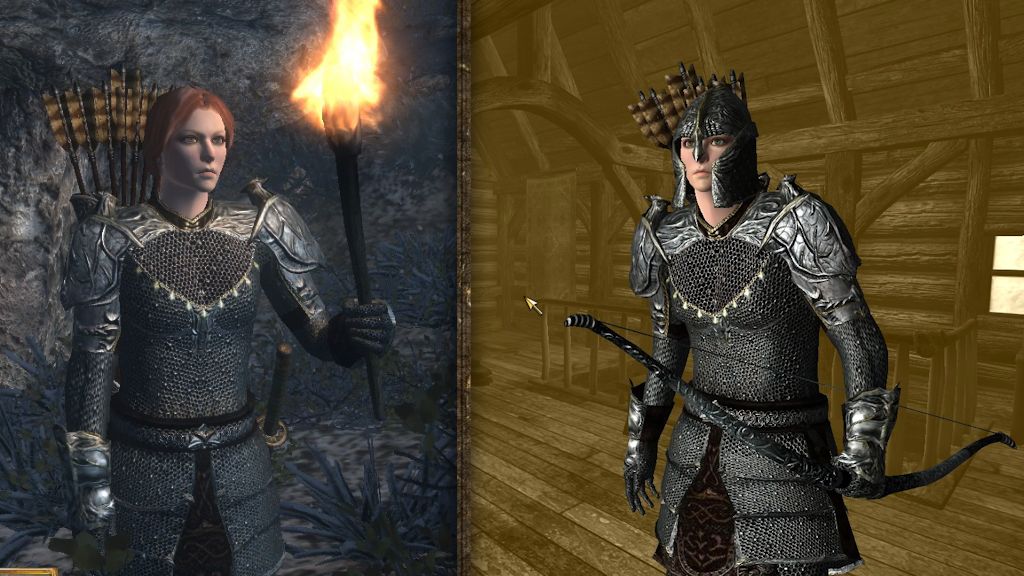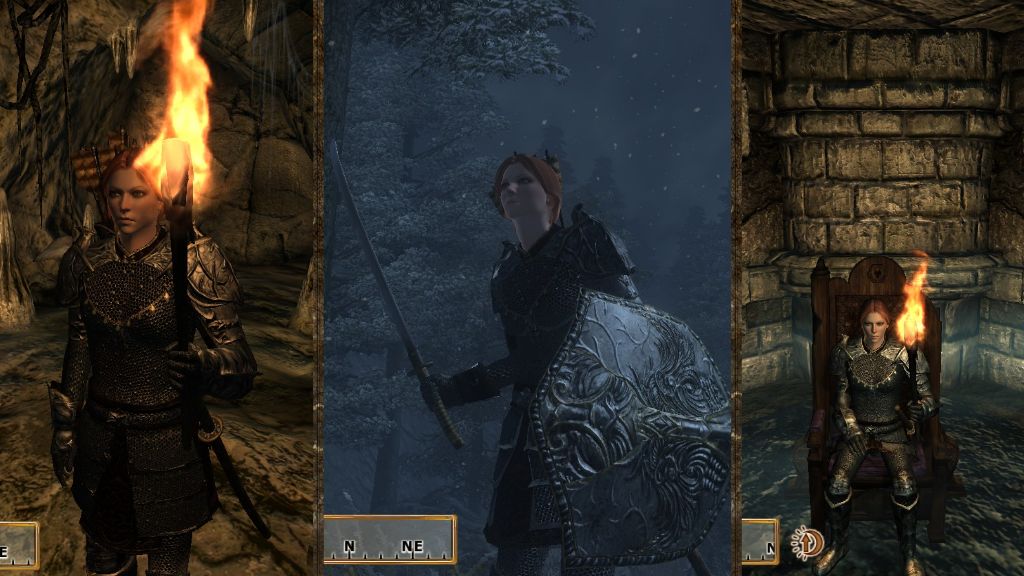 The new texture mostly differs in tone. Its less affected by the HDR rendering and goes better with the new chainmail, elven and glass sets. It also looks more like armor made of shiny metal rather than some kinda synthetic fiber. (the original always had that vibe for me).
Other tweaks include:
* High-res steel arrow quiver that fits better with most armor sets!
* No more neon-yellow Bruma guards
* Starting a mod to replace vanilla paintings with higher resolution, more alluring yet still lore friendlly paintings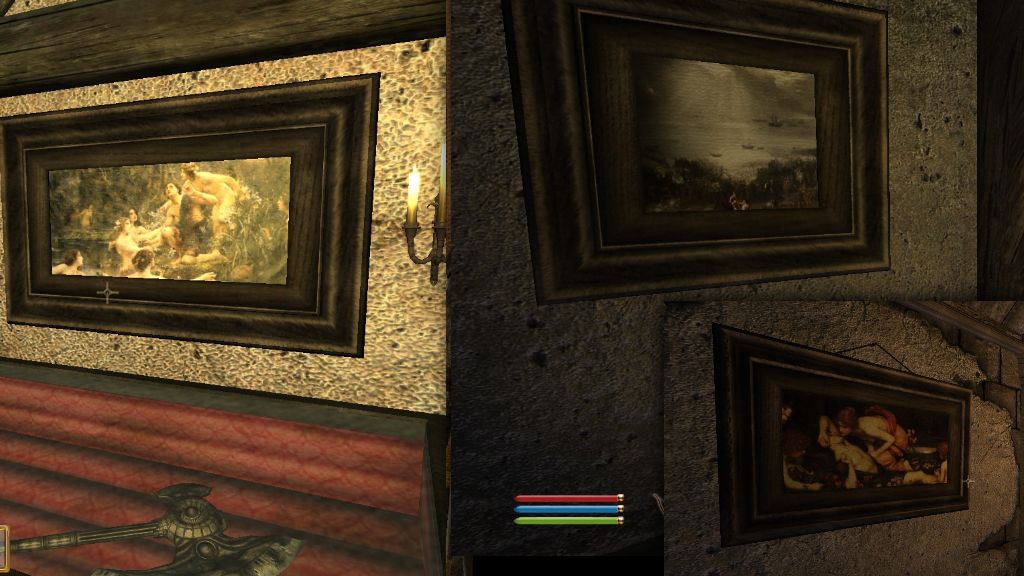 And the Oblivion Caves: